Fashion
Jun 19th, 2017
Scorchio!!! Top 11 Golf Shorts for 2017
Time to get your legs out
Words: Tim Southwell
It's Scorchio Central right now. Time to get yourself some fancy new shorts and get out there baby!!!!
Here are our Top 11 favourites for 2017
(Click on shorts for more details)
11) Adidas Ultimate Short £37.99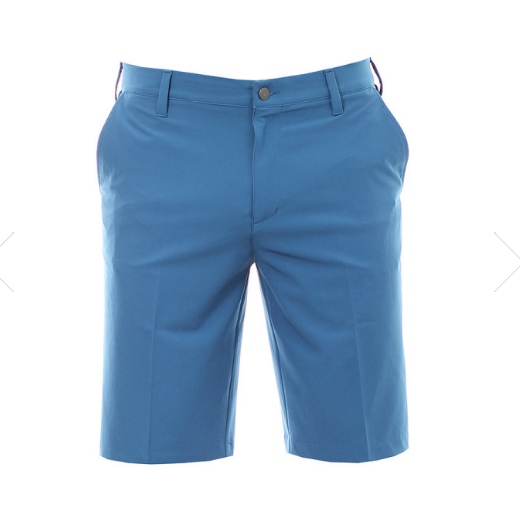 A flat front, lightweight, performance golf short engineered in a moisture wicking, stretch fabric with a water resistant finish. Features two front slash pockets, two rear besom pockets and micromesh pocket bags for enhanced breathability. Which is just well given it's currently 33 degrees outside.
Complete with silicone Adidas printed gripper tape on inner stretch waistband to keep shirts tucked in so you won't upset the Short Police. Finished with Adidas brand mark above back right pocket, subtle 3-stripes brand mark below right side pocket. 88% Polyester, 12% Elastane - 10" inseam
10) J Lindeberg: Eloy Micro Stretch Navy Cel (Check price)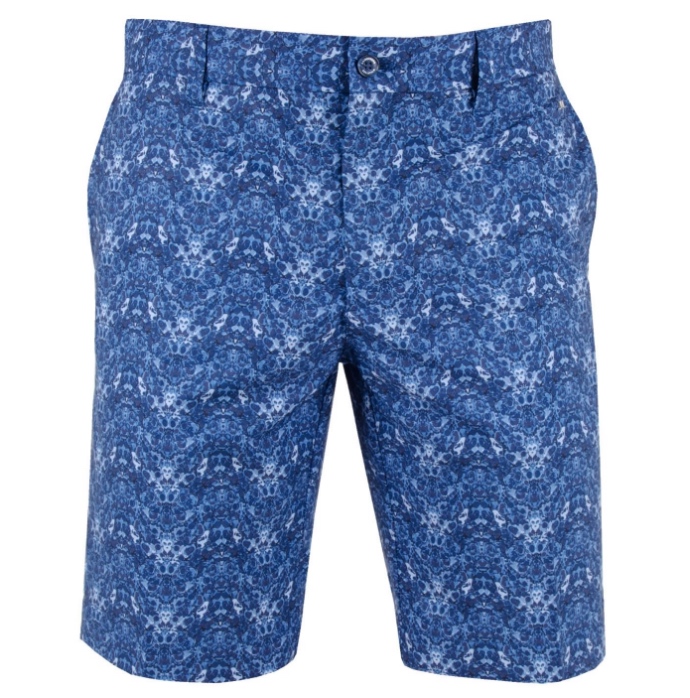 These are great. You can play 18 holes in the morning and keep them on and go surfing in the afternoon. Made out of a bi-mechanical stretch polyester blend which is highly breathable and also water resistant. Features two open front pockets, two jetted back pockets, as well as a signature JL bridge on the wearers front left hip.
Material: 91% Polyester / 9% Elastane
9) RLX Ralp Lauren Greens Short Night Vision Safari (Check price)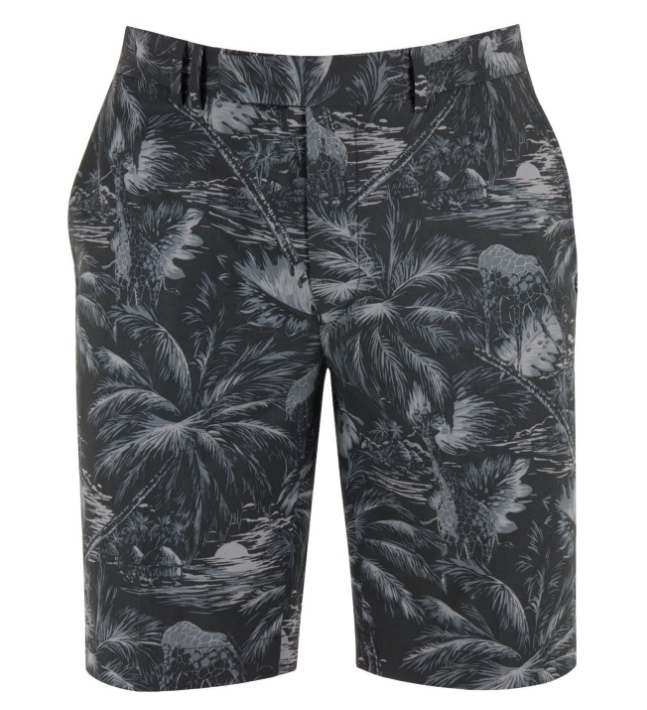 If the JL shorts double up as board shorts, these RLX shorts are surely what you'll be wearing after you've golfed, surfed and showered, and are just about to sit down under a palm tree and imbibe whatever you fancy.
New for the season, these Green shorts from RLX Ralph Lauren have a four way mechanical stretch, a lightweight fabric and a construction designed for weightless performance. These shorts feature a night vision jungle style print in tonal colours. Additional features include two back pockets, two side pockets and signature RLX metal logo located on the back pocket.
8) Lacoste Golf Short Navy £85.00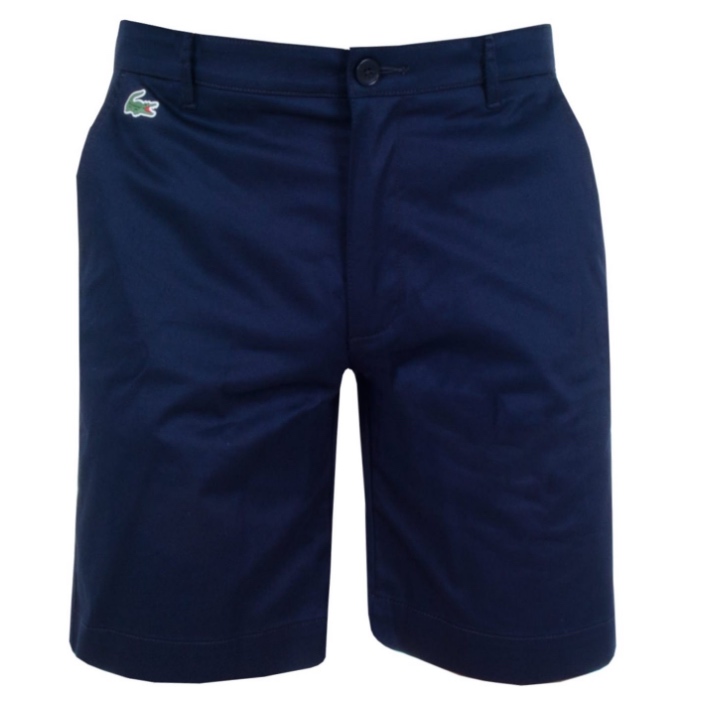 No self-respecting GolfPunk would deny his golf wardrobe at least on Lacoste item, and these stretch fit Sport chinos – that I am reliably informed are 'on trend' – look the business. Two front pockets and two back button up pockets with badge 'croc' logo on the front left pocket pocket, perfect to wear with a polo on or off course for comfort and style.
7) PUMA Essential Pounce Short White £45.00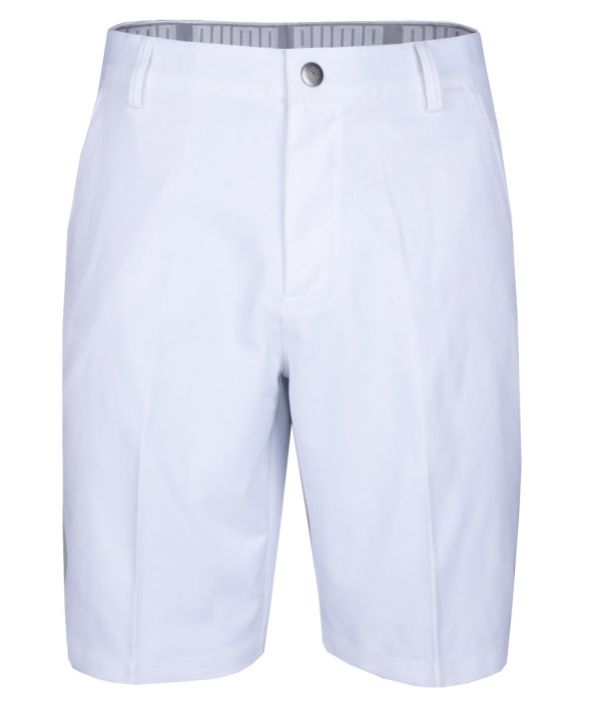 The Essential Pounce Short from Puma's sport style collection suggests that once you've put them on, you're liable to take out your partner on his back swing by, well, pouncing at him.
But that would be ridiculous. These shorts are made from stretch dryCELL moisture-wicking fabric to help keep you dry and comfortable during golf, and have a locking snap closure and gripper tape at the waistband to keep your shirt in place. The signature Puma cat is located above the back left pocket. Ready to pounce I expect.
6) Original Penguin Basket Weave Diva Blue (Check Price)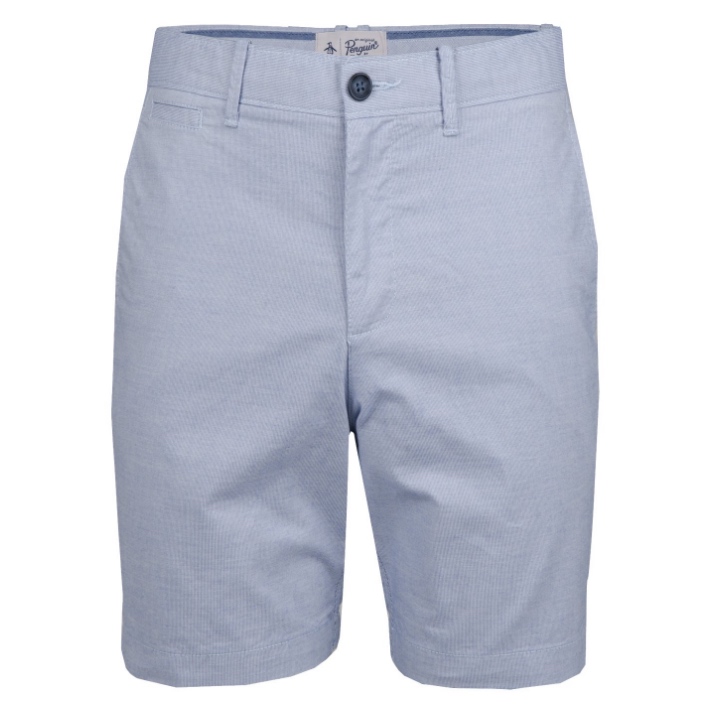 I really like the look of these. The basket weave shorts from Original Penguin are a cotton short with a small weave design giving them an effective pattern, two open hand pockets with two button down back pockets and a coin pocket on the wearer's right side. The Original Penguin logo embroidered above back right pocket, so everyone will know how cool and old school you are.
5) Chervo Giobbe Navy £95.00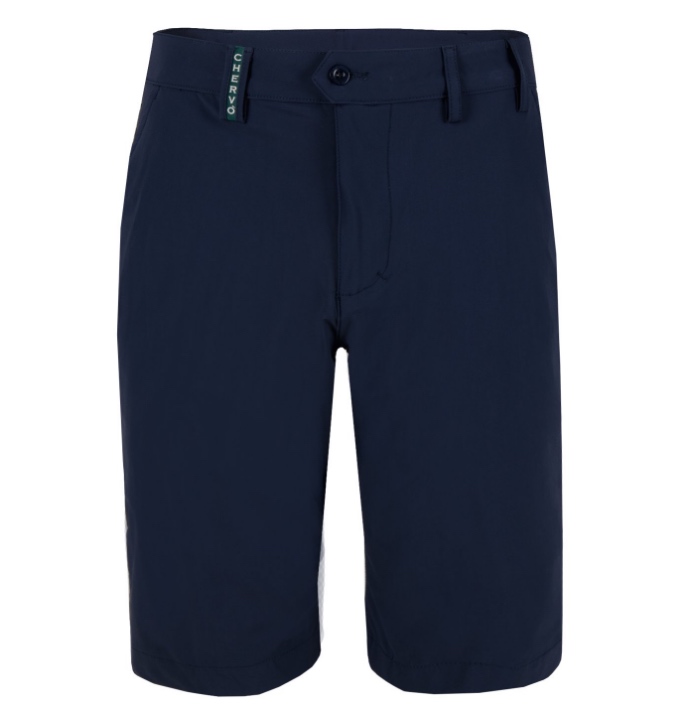 The Giobbe from Chervo is a technical short that uses a titanium based filter that offers superior protection against UV rays. The double faced structure of the fabric creates a draining effect, promoting faster drying of perspiration.
The shorts also use a comfort sportswear technology to ensure maximum wellbeing and freedom of movement in any situation. Elastic yarns and textiles are designed to fit perfectly to the body and yield to the strength and precision of athletic movement harmoniously and without constraint.
4) Gabicci Cooper Cotton Twill £55.00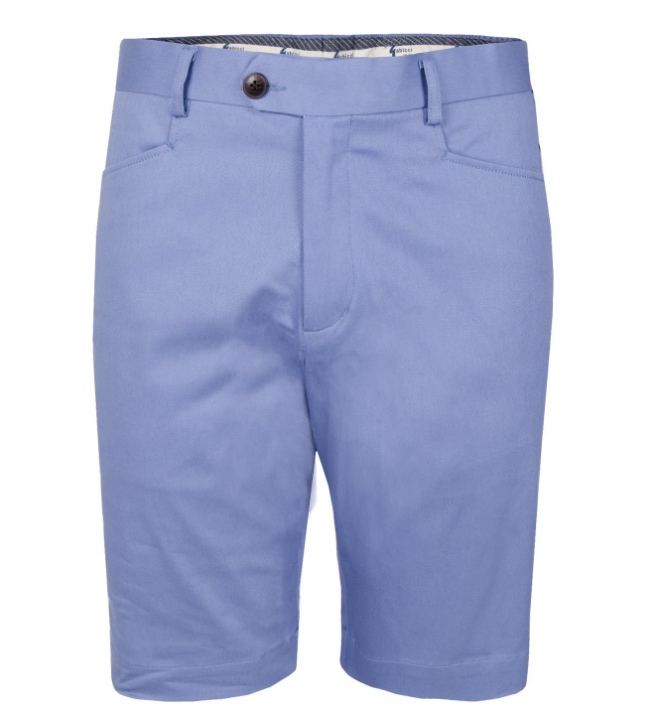 Gabicci got my vote in the Top 11 Polos for 2017 a while back, and it's hard to look any further than these when considering my next credit card action. Mods. We. Are. The.
3) G/FORE Club Stretch Short Poppy (Check price)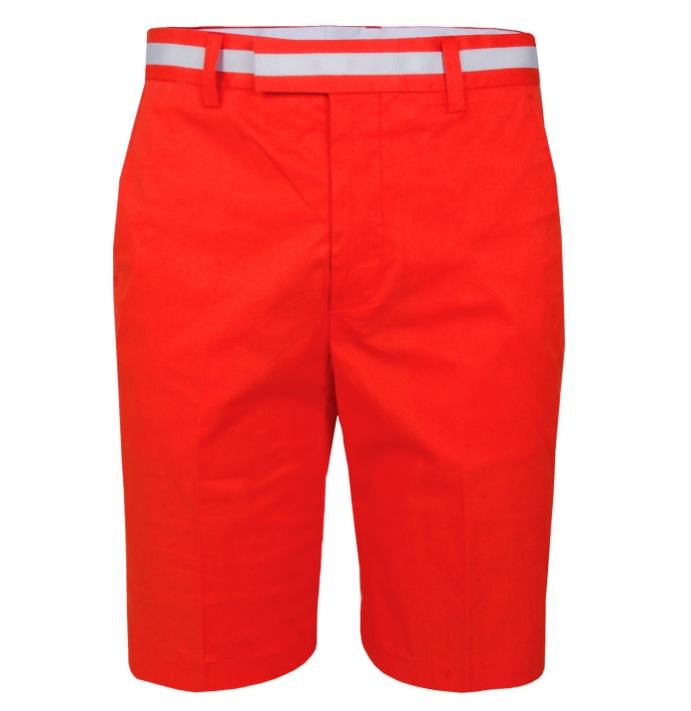 Crikey. You'd have to have some chutzpah to wear these. Yep, you're going to need to some real cahhony, a whole load of bootzpaah, a barrell load of (Please just get on with it! – Ed). These shorts are as colourful as G/FORE founder Mossimo himself. No wonder we made him Our Kinda Soldier.
Anyway, the Club Short features extremely soft and lightweight cotton blend fabric with plenty of stretch. Perfect on and off-course, this style features a contrast waistband for belt-less days.
2) Bunker Mentality Baxter Stone £55.00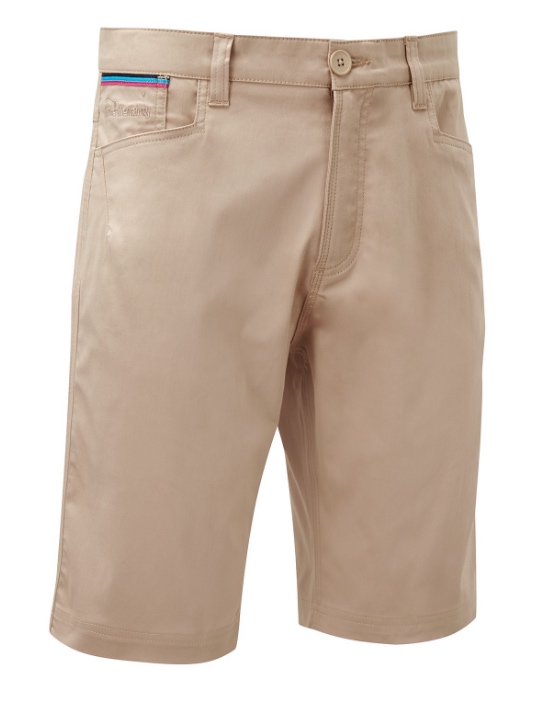 Bunker Mentality go the extra mile to bring us innovative, eye catching golf gear and this is a great tech short, which works whether it's Scorchio Central or the usual rubbish we get in the UK. Cotton Polyester fabric with maximum stretch, great for movement and keeps you cool. 2 front pockets and 2 back pockets. Performance and style combined.
1) Oscar Jacobson Marten £65.00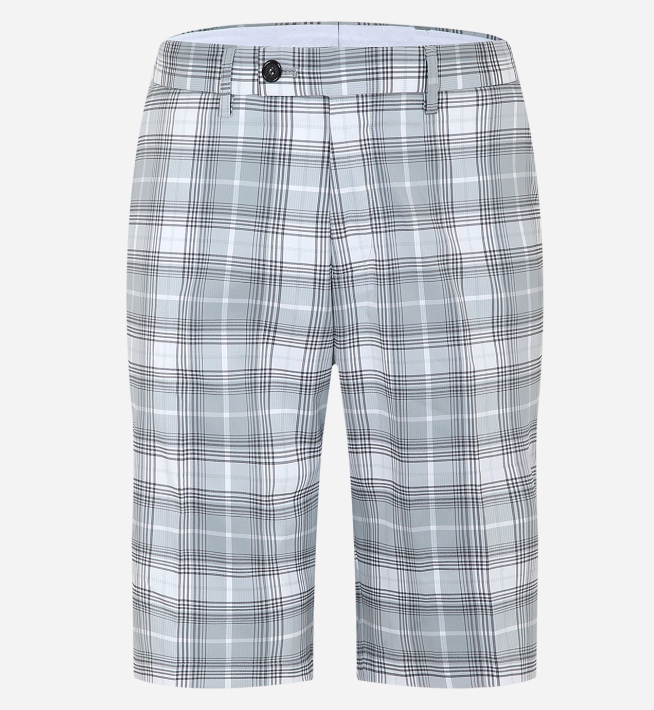 Now you're talking. These have got my name written all over them. Nice black polo up top and I'm ready to pipe one down the middle on the first. 
Related:
Match up your shorts with one of our GolfPunk Selects Top 12 Polo Shirts for 2017