Fashion
Jan 8th, 2016
Rickie Fowler wears high tops and tracksuit while playing
The 2015 GolfPunk Of The Year gets heads turning again
Words: Tim Southwell Photography: Getty Images
You there boy! Tuck your shirt in and.... what the hell are you wearing on your feet?!
You can just see the Club Captain's blood vessels broiling and his grizzly frown gaining several more lines of sheer disbelief and anger. Rickie Fowler's been at it again, wearing stuff that you're unlikely to see in your weekend stableford.
Here are his ankles and feet at yesterday's Hyundai Tournament Of Champions in Hawaii. The high-tops are evident but what you have to look closer to see is he's also wearing a pair of tracky bottoms that form a sort of ghetto fabulous modern plus four.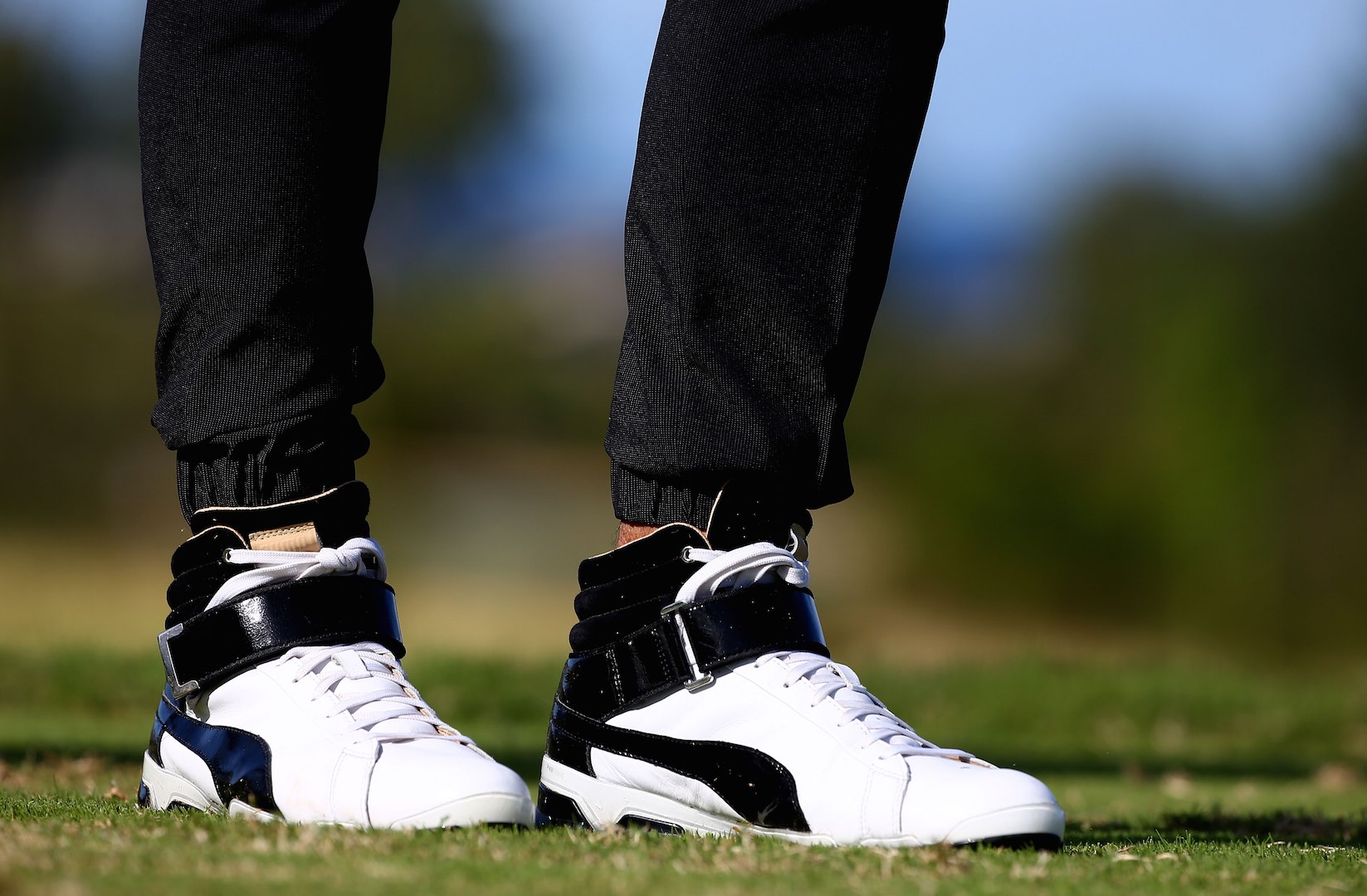 Over to Grant Knudson, Head of Footwear PUMA Golf to explain what all this caper is about:
"Each season we work closely with Rickie throughout the apparel and footwear development and design process to ensure we're pushing the limits when it comes to both performance and style.
"During a recent meeting, Rickie expressed interest in wearing a high-top cleated shoe that could be worn with more progressive apparel (joggers style pants). Our design team took inspiration from a prior Puma high-top lifestyle shoe and combined it with the Titan Tour Ignite outsole.
"The result is a stylish, cleated performance high-top that includes a lace + Velcro closure. The apparel team then matched this with a version of our Six Pocket Pant that has been custom tailored to a jogger silhouette."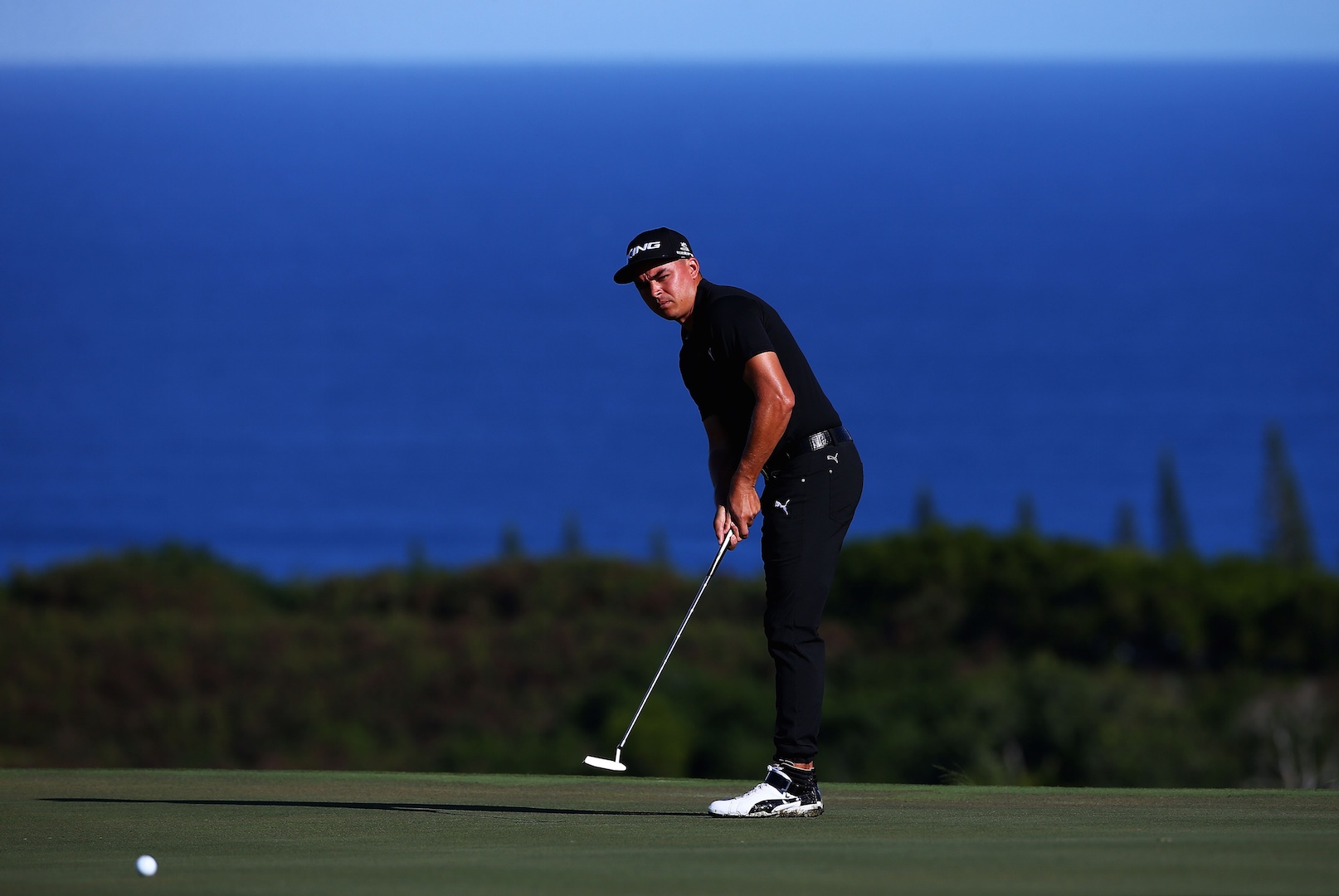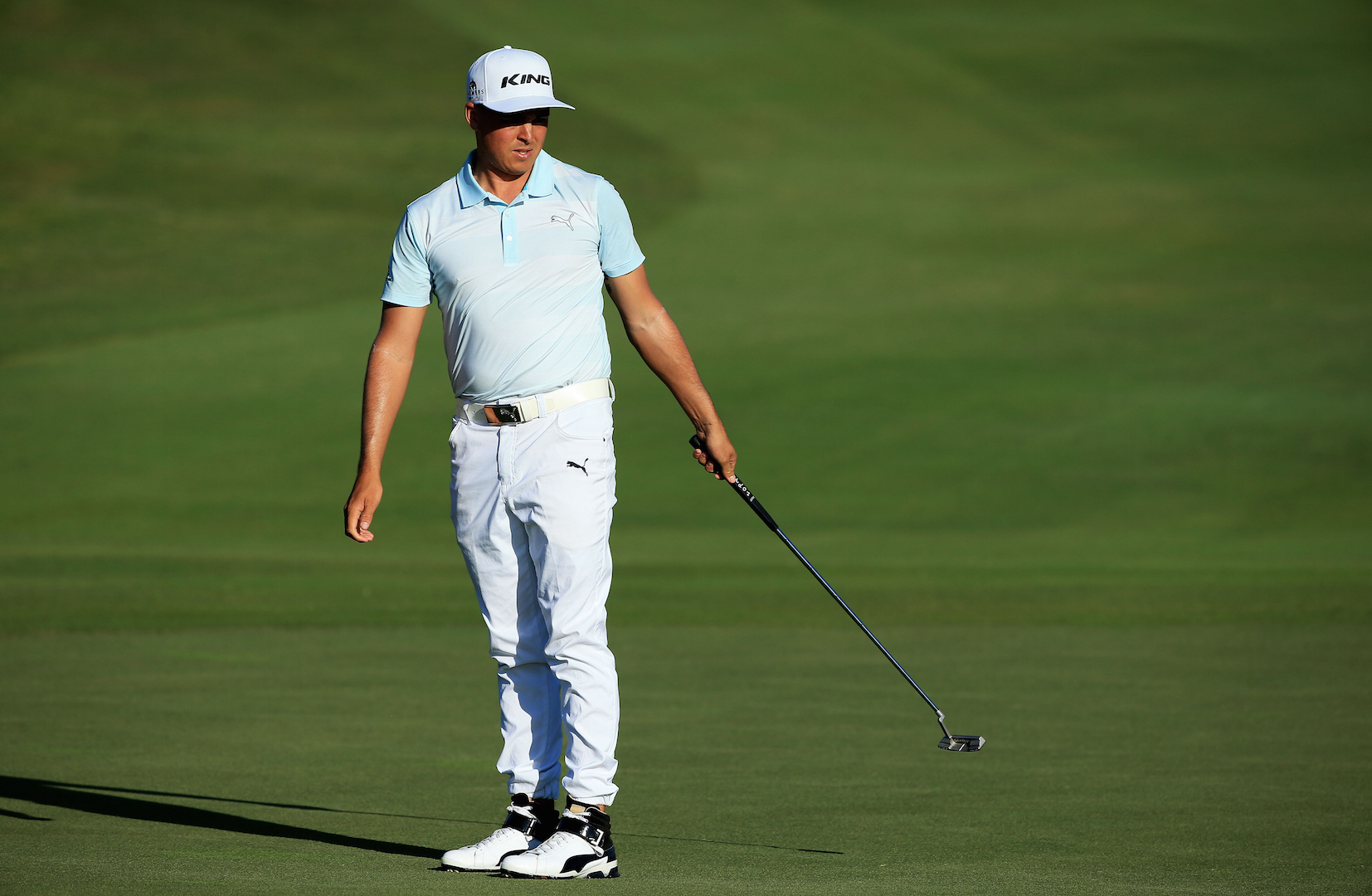 It doesn't seem to have distracted him too much. Rickie shot a -4 round of 69 at the Hyuandia earlier today. Lovely stuff.