Fashion
Oct 20th, 2016
Ping Zero Gravity Waterproof Jacket
The Golf Waterproof 3.0
Words: Daniel Owen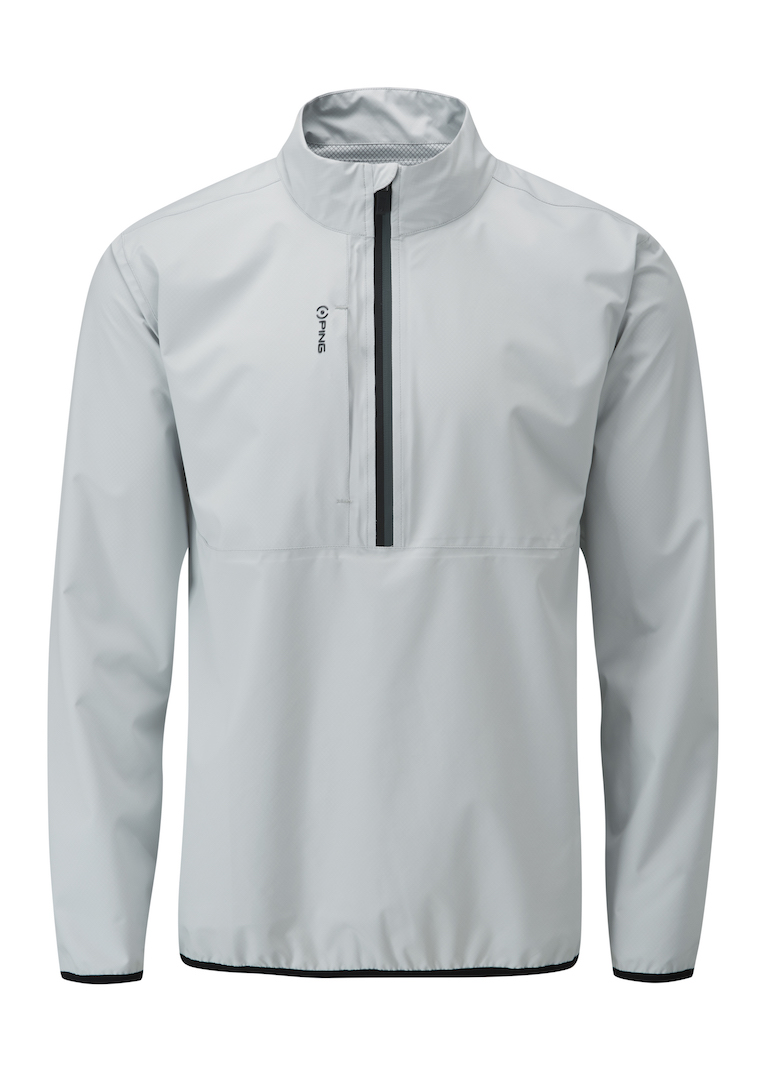 What's been the biggest change to golf equipment over the years? You've got to love your titanium drivers, and cavity back irons stop the hands from stinging when we thin it. Range finders are pretty good too- suddenly we've all got our own caddy. But the biggest change? I'm going with the humble waterproof jacket.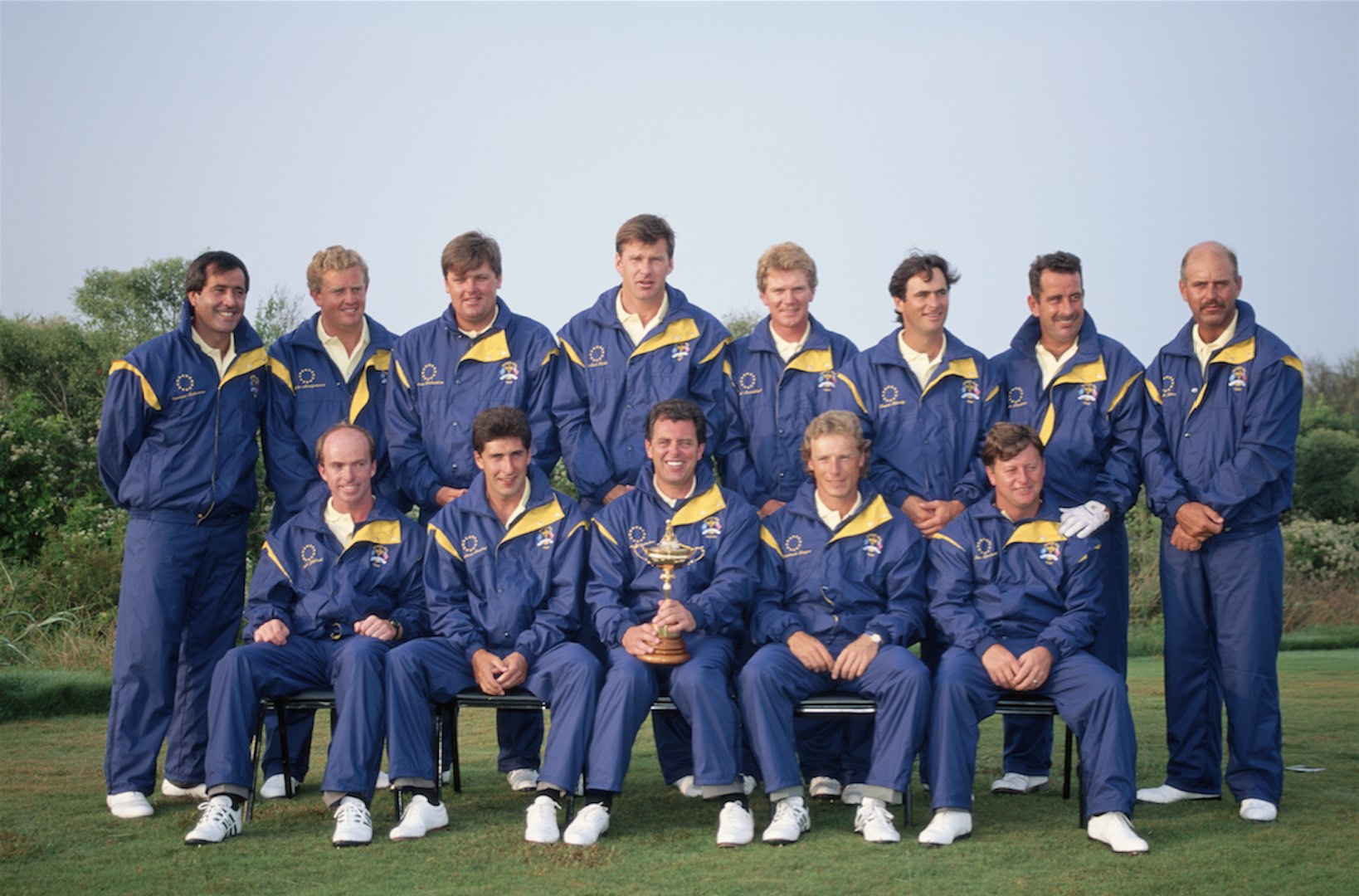 I'm 34. I remember when you'd be better off swinging in a potato sack than a waterproof jacket. All shoulder pads, and Joan Collins power dressing, I'd rather get wet through than wear a waterproof jacket in the rain. Over the years they've got better and better though. They aren't multi-layered puffy monstrosities any more, rather they're lightweight. But still bit stiff. And still noisy.
It's time for the golf waterproof 3.0. Fully waterproof. Stretchy. lightweight. thin. And most importantly quiet.  We've seen some examples, but they've been super expensive. No one wants to pay £300 for a waterproof jacket. With the new Ping Zero Gravity you won't have to.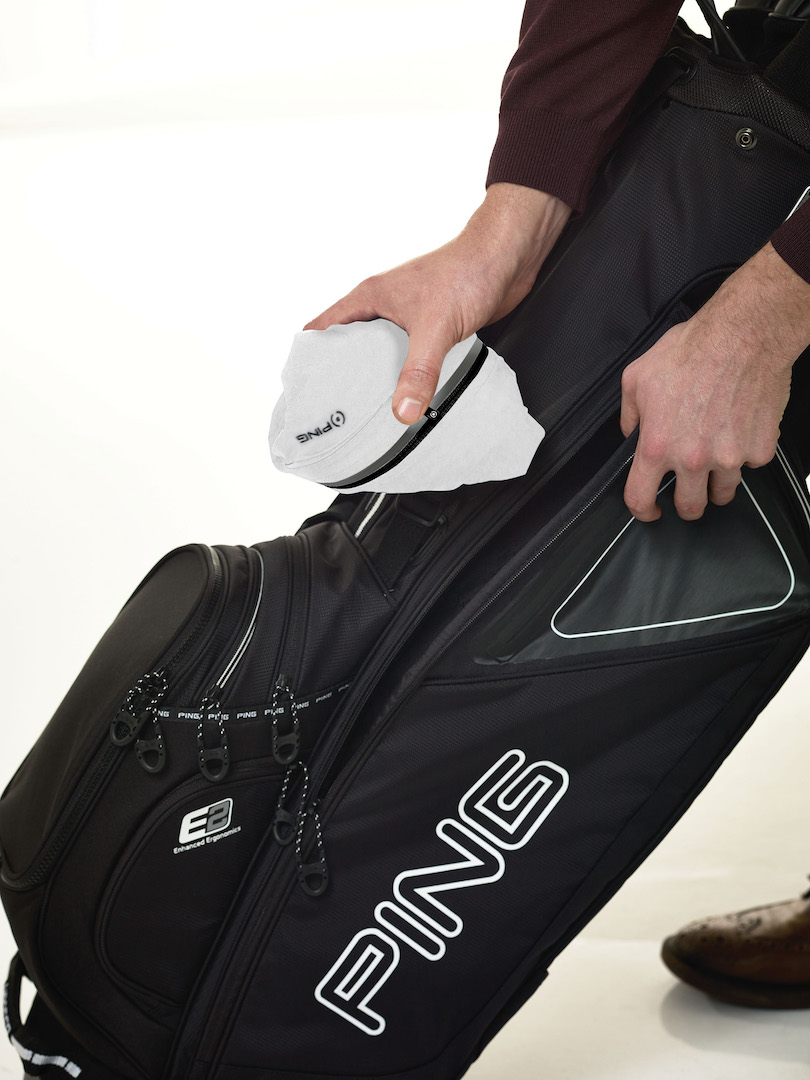 Waterproof jackets take up too much room. They weigh too much. And then you see how small the Ping Zero Gravity jacket can pack down to. You won't need the main pocket anymore, it'll fit in the tee pocket, leaving room for jumpers, mars bars, and mittens in the main pocket. 
Ping are the first golf brand to use Pertex Shield+ in their waterproof jackets. This lightweight fabric is highly wind and waterproof, and fully treatable. Popular in ski-wear, Pertex have also been used by ultra cool brands such as Bape and White Mountaineering in the past. It's the real deal, and a coup for Ping.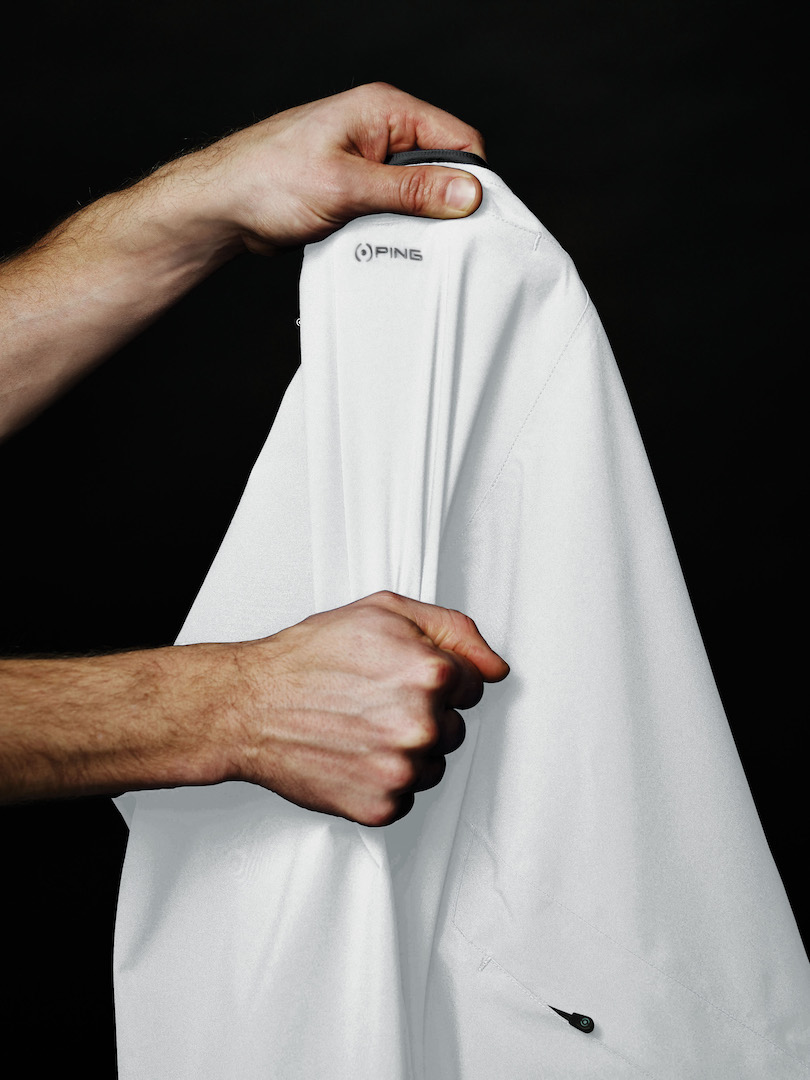 Featuring four way stretch, we've been most impressed, not by how small the jacket squishes up, which is amazing, but how uncreased it is when it need to put it back on afterwards. Nothing worse than looking like you're wearing a jacket made up the leftover paper from an origami lesson. And unlike many waterproof jackets, this one is soft to the touch, so you don't feel like you're swinging in a tarpaulin. 
Available in black or stone, it's a really clever jacket that shows just how far Ping have moved on with their clothing, in a very short space of time. 
£150 for the jacket, £140 for the short sleeved playing top.
TAGS: Ping Collection, Golf Jackets, Golf Waterproofs, Zero Gravity, Lightweight, Pertex Shield+, Fashion, 2016, Stretch