Fashion
Mar 6th, 2019
PING Launches SS19 Ladies' Performance Apparel Collection
Words: Golf Punk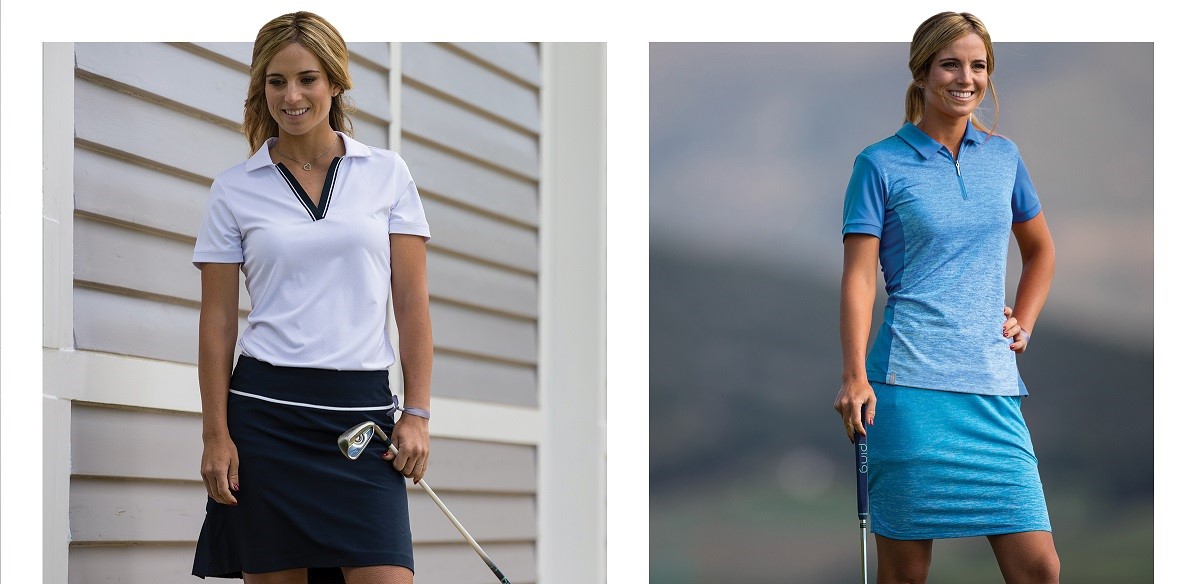 THighlighting the company's dedication to helping female golfers both look and play their best, PING has designed its latest range to combine industry-leading apparel technologies with considered, yet eye-catching, colour palettes.
Inspired by the rich colours and natural landscape of Sedona, Arizona, the collection features an overarching 'Sedona Sunrise' theme, which encapsulates the natural gradients found in the desert state and provides a visual connection to the PING brand and its longstanding heritage.
The vibrant lead shades of 'Sky Azure' and 'Snorkel Blue' create impactful statement pieces that represent the blue skies of the Sedona landscape, with 'Iron Red' providing a bold, warm tone, inspired by the horizon of Sedona at sunrise. Core-linking colours of white, black and navy create a versatile range for the season.
The polo shirt offering is led by the eye-catching Dusk and Hummingbird designs. Dusk features a yarn-dyed, gradient effect, with a zip-neck opening, with the Hummingbird showcasing a textured polo shirt, with a tipped-rib collar and v-shaped placket.
Both styles are engineered with Sensor Cool technology, which deliver quick drying, stretch and moisture moving qualities, while soft-touch fabrics are utilised to provide long-lasting comfort and a stylish, feminine feel, both on and off the course.
Constance, a half-zip technical mid-layer, features a solid and heathered fabric colour block design, while Vita is a vibrant pull-on, yarn-dyed, gradient skort, benefitting from an inner short with two front pockets. 
Alia, another visually-striking, pull-on performance skort, is a new design for SS19. The skort features a pleated back detail, as well as an inner short and a conveniently located scorecard pocket. Performance is enhanced by four-way stretch and moisture moving properties.
Every garment in the line carries the PING ladies' logo, which exemplifies the brand's unwavering commitment to helping lady golfers get the most out of their game.
Apparel Highlights
Dusk Polo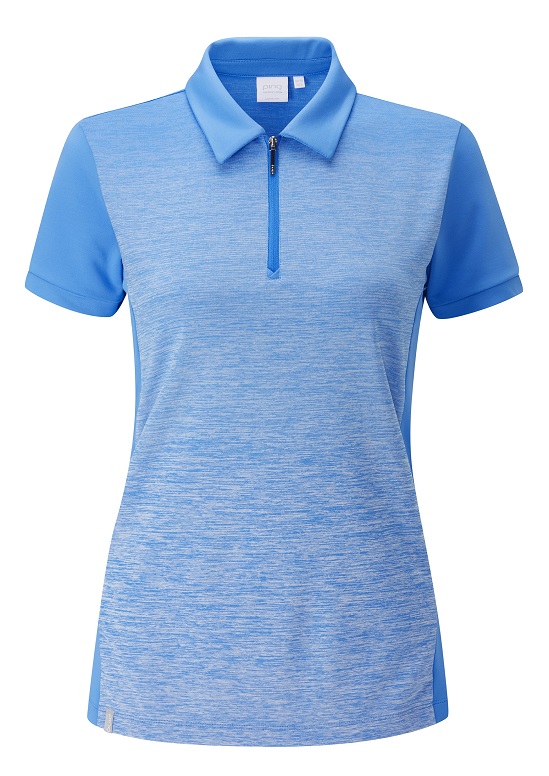 Yarn-dyed gradient polo shirt with zip-neck opening. It features permanent moisture moving, quick drying and stretch properties. UPF 50+.
Sensor Platform: Sensor Cool
Fabric: 91% Polyester, 9% Elastane
Price: £55
 
Hummingbird Polo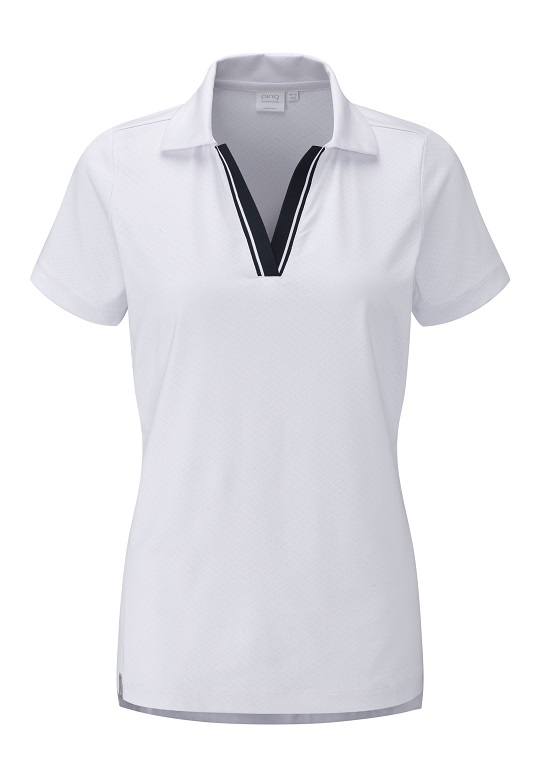 Constance Top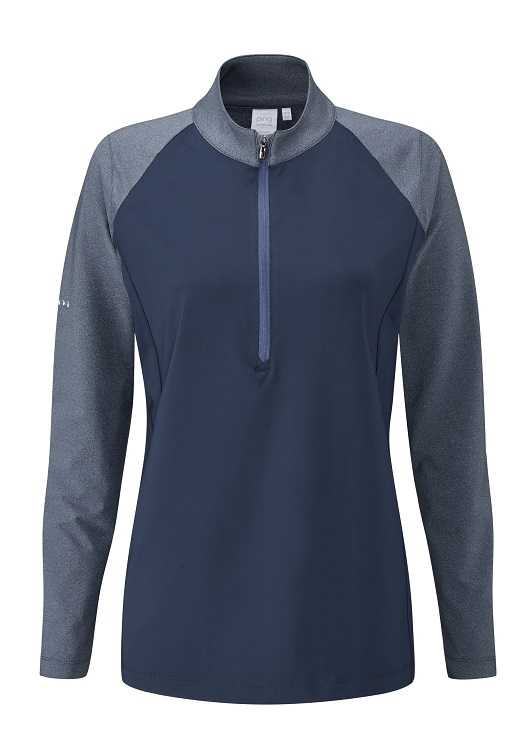 Half-zip technical top with funnel neck and a contrast colour blocked design. Technical features include permanent moisture moving, quick drying and stretch properties.
Sensor Platform: Sensor Cool
Fabric: 75% Polyester, 25% Elastane
Price: £60
Vita Skort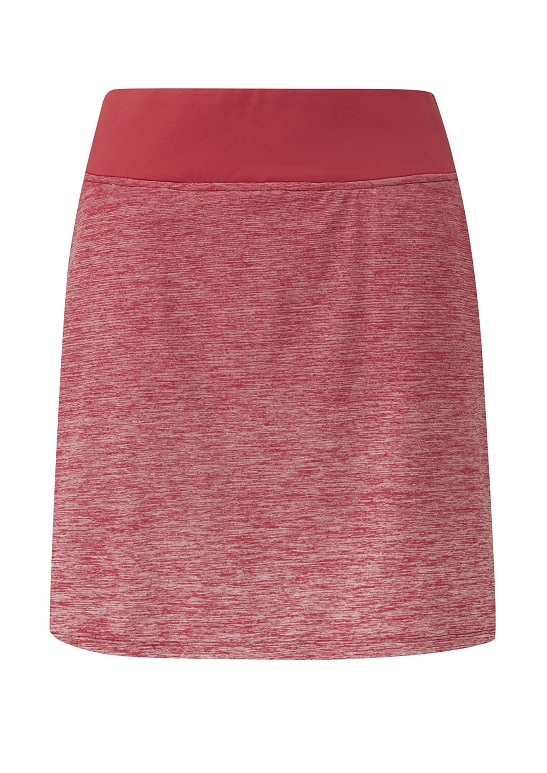 Pull-on, yarn-dyed gradient skort, featuring an inner short and two front pockets. Engineered with moisture moving, quick drying and stretch properties. 
Sensor Platform: Sensor Cool
Fabric: 91% Polyester, 9% Elastane
Price: £65 
Alia Skort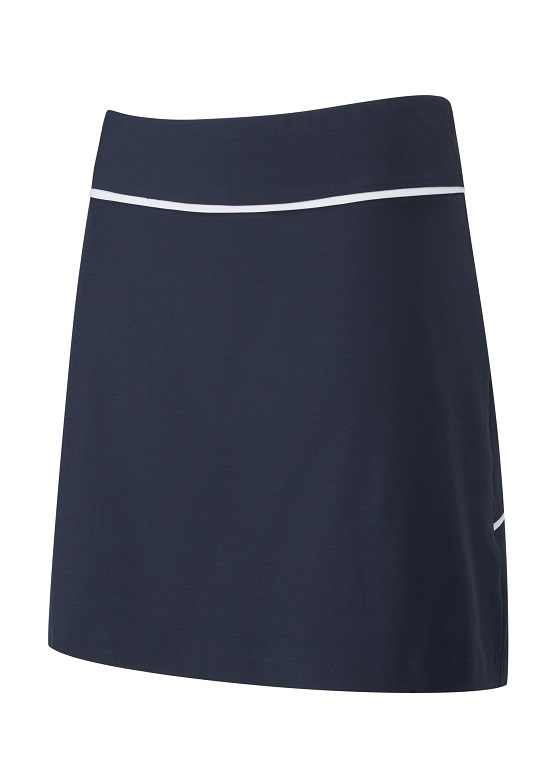 Pull-on performance four-way stretch skort with pleated detail and scorecard pocket. Also featuring an inner short, the skort features stretch and moisture moving properties.
Sensor Platform: Sensor Cool
Fabric: 90% Polyester, 10% Elastane
Price: £60
The Sensor Platform

The Sensor platform from PING is an innovative technological system, designed to ensure that every garment worn is specifically engineered to respond to the body's requirements and the demands of the game, whatever the conditions.
Sensor Cool – Engineered to be worn next to the skin, Sensor Cool technology, featuring moisture moving properties, draws excess perspiration from the skin. This will keep the golfer dry for the duration of a round and beyond, guaranteeing exceptional comfort levels in all conditions. Each Sensor Cool garment is crease resistant and formed from stretch fabrics that are designed to complement the athletic movements made during a golf swing. 
Sensor Warm – Sensor Warm technology embodies a thermal layer, designed to trap warm air and maintain a preferable body temperature. This layer also works as a barrier to resist wind chill and the subsequent effect it can have on a swing. Sensor Warm garments are designed to minimise weight and distraction, through the use of breathable and stretch fabrics. Such qualities also enable the garments to work with the golfer's body for optimum playability.  
Sensor Dry – This technology provides the ultimate, long-lasting waterproof and windproof protection against all the elements. The garments incorporating Sensor Dry are air permeable and, therefore, truly breathable. The outerwear is specifically cut in lightweight and noiseless fabrics, to eradicate distractions often associated with weather protective garments, while the fabrics used hold stretch qualities intended to move with your body throughout the golf swing.
And Another Thing...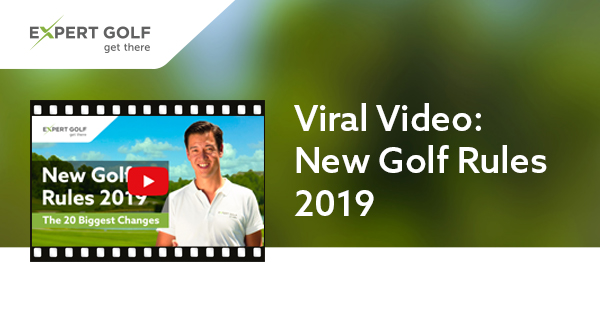 TAGS: Ping, Fashion, Clothes, Golf Latest, Golf News, 2019