Fashion
Mar 31st, 2016
Nike launch the Enemies Of The Course Range
We think this is the future of golf fashion...
Words: Daniel Owen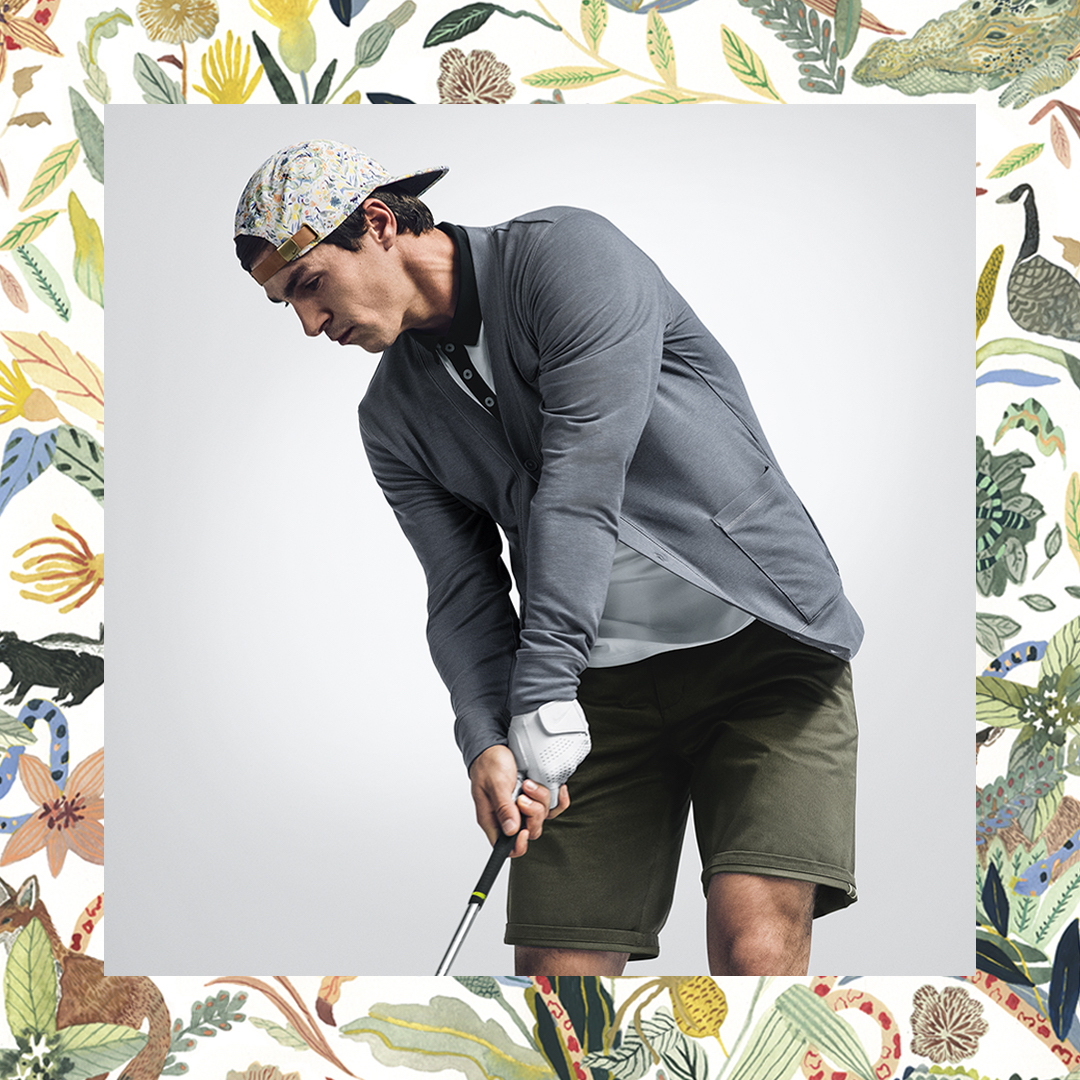 Golf has done designer fashion. It's done performance sportswear. But what are the kids actually wearing at the moment? Streetwear. Look at the queues at Supreme in New York, the continued popularity of Stussy, and Kanye and the rise of his Yeezy sneakers. We've been thinking for a long time that this is the future of golf fashion. We just didn't think that Nike Golf would be the people to bring the street to the fairway. Via the Greenkeeper's shed.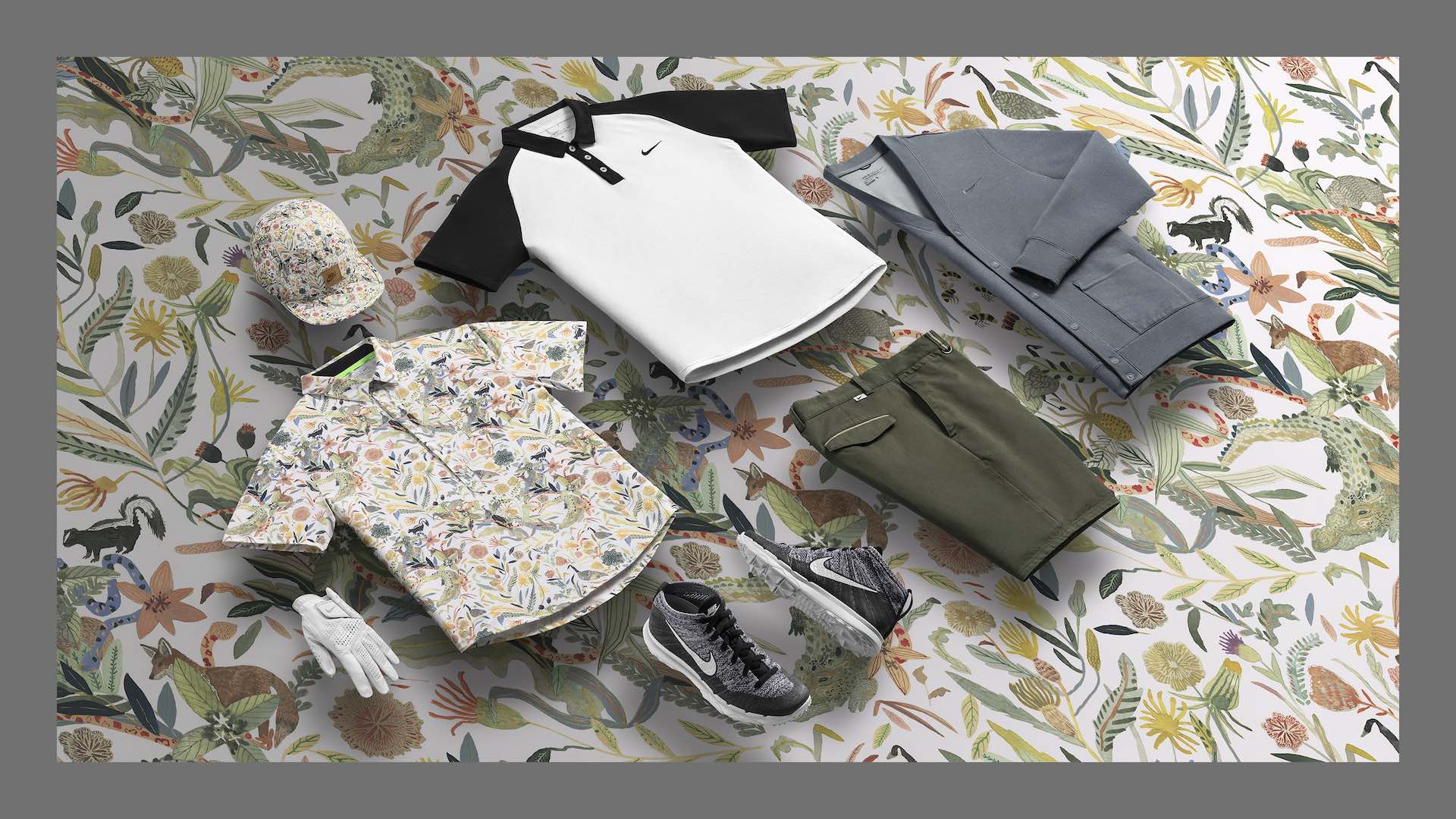 All over prints are big on the street, so it's no surprise that Nike have built the collection around them. The Enemies of the Course pack pays homage to these unsung heroes of the game, the humble greenskeeper via a custom print created in collaboration with artist Michelle Morin. Combining the motif with street-style influences, the collection introduces a range of course-ready looks.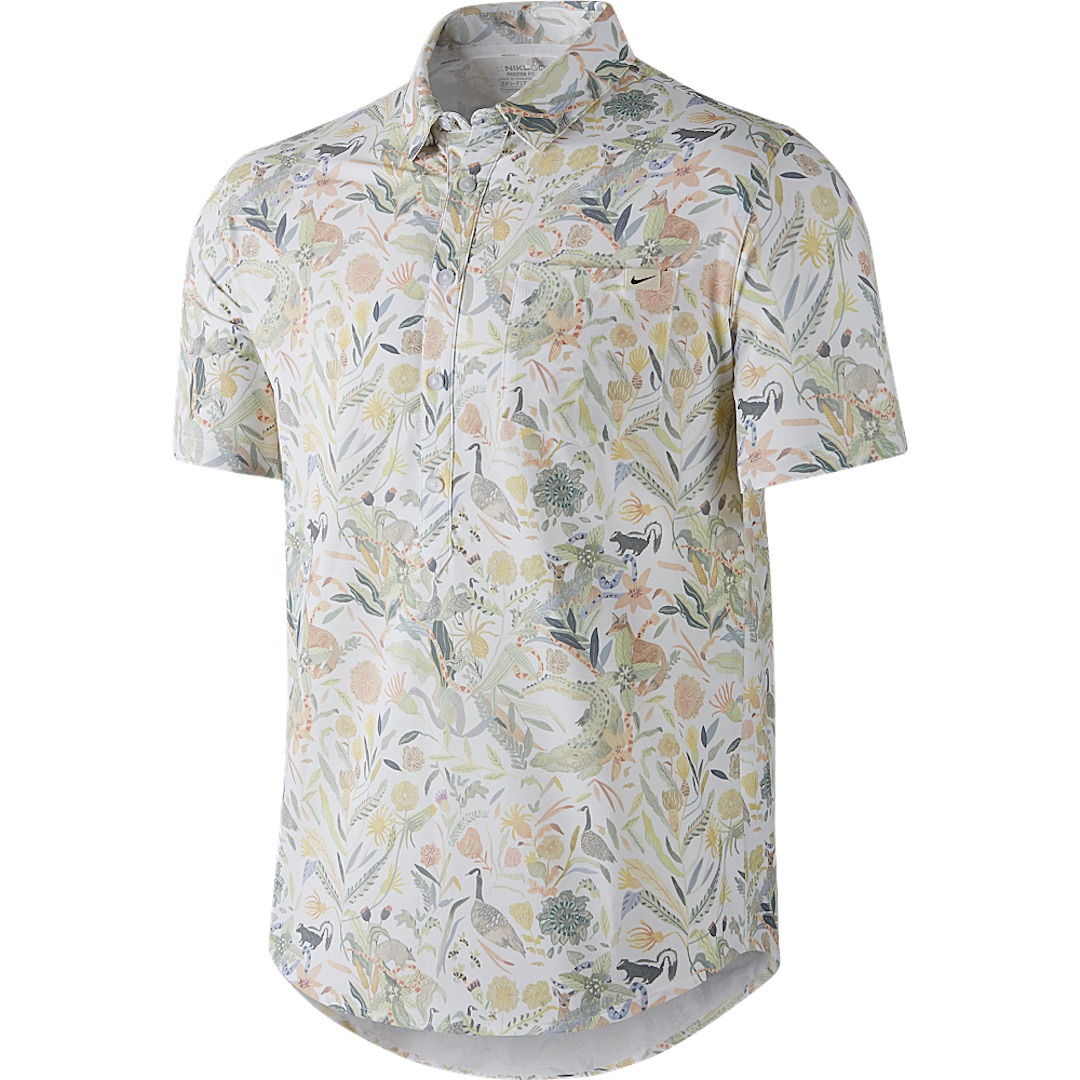 Depicted in the print are more than 15 varieties of plants and animals — the various enemies that greenskeepers combat on a daily basis as they keep the courses in the best condition possible to allow golfers to focus on their game. Enemies included in the print are snakes, geese, deer, dandelions, one-leaf clovers and an alligator.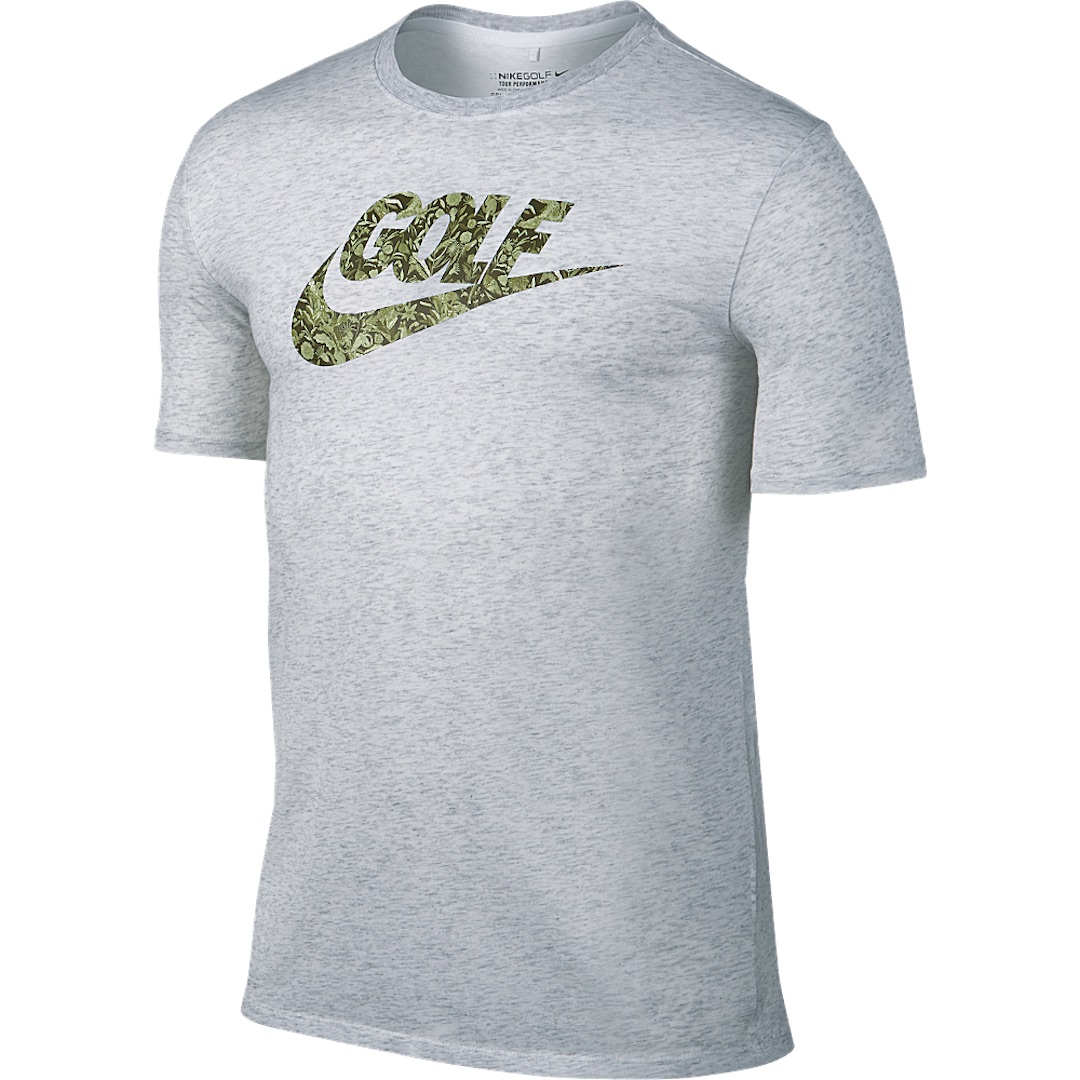 "Once I nailed down which plants and animals I wanted to include, I was able to play around with the colour and pattern," Morin explains. "I altered the scale of some of the plants to give the finished piece a more imaginary narrative. My goal was to create a pattern that allowed the viewer to get lost in the detail and that brings your eye in and out of the composition, so with every glance you see something new."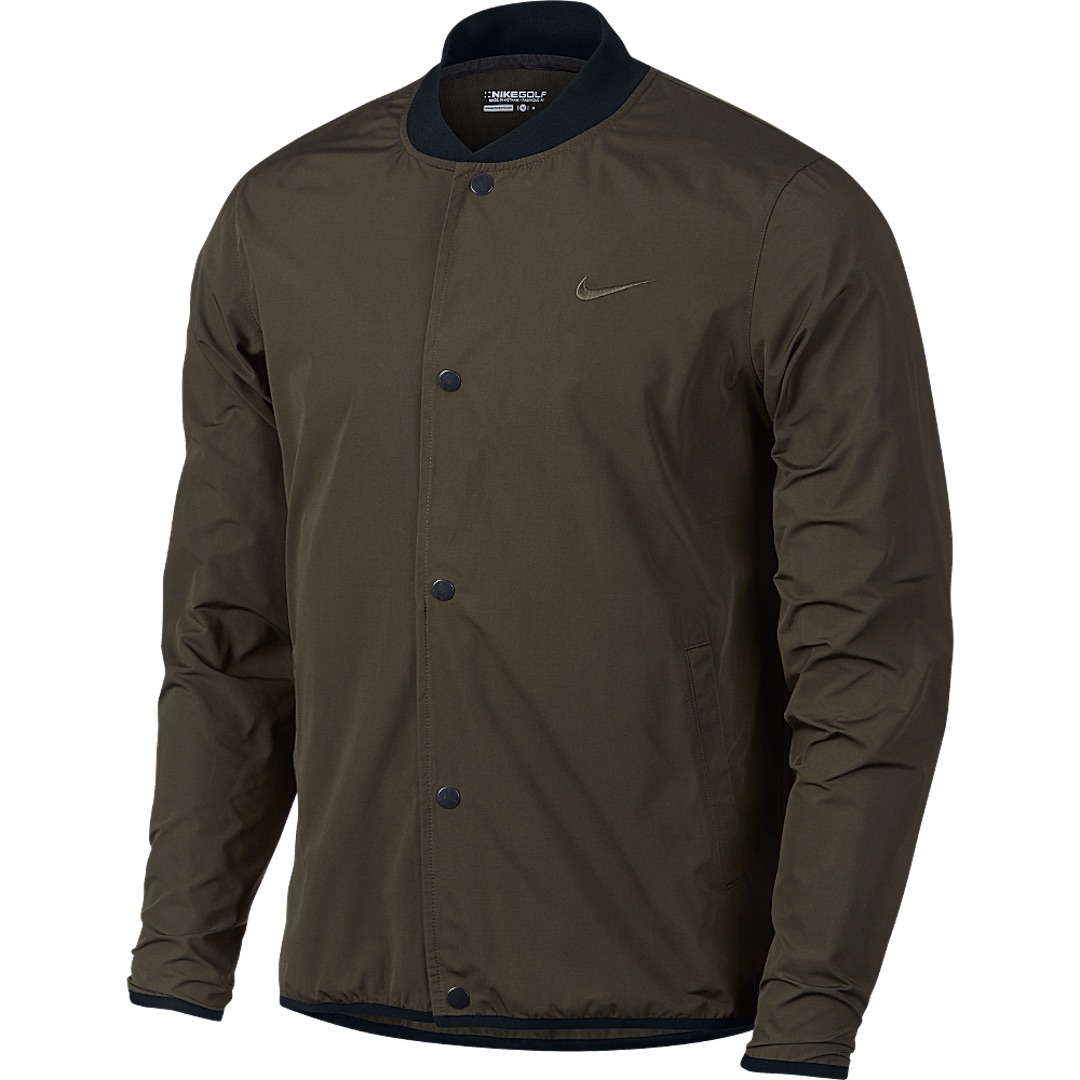 Also featured in the collection are lifestyle-inspired silhouettes, such as the Enemies T-Shirt and Print polo, Raglan polo, fleece cardigan and coaches' jacket, designed for off-course style with on-course functionality. A bucket hat and an AW84 are available in both black and the iconic Enemies of the Course print. A trio of inspired accessories – a Duffle Bag, Shoe Tote and Scorecard Holder, completes the collection.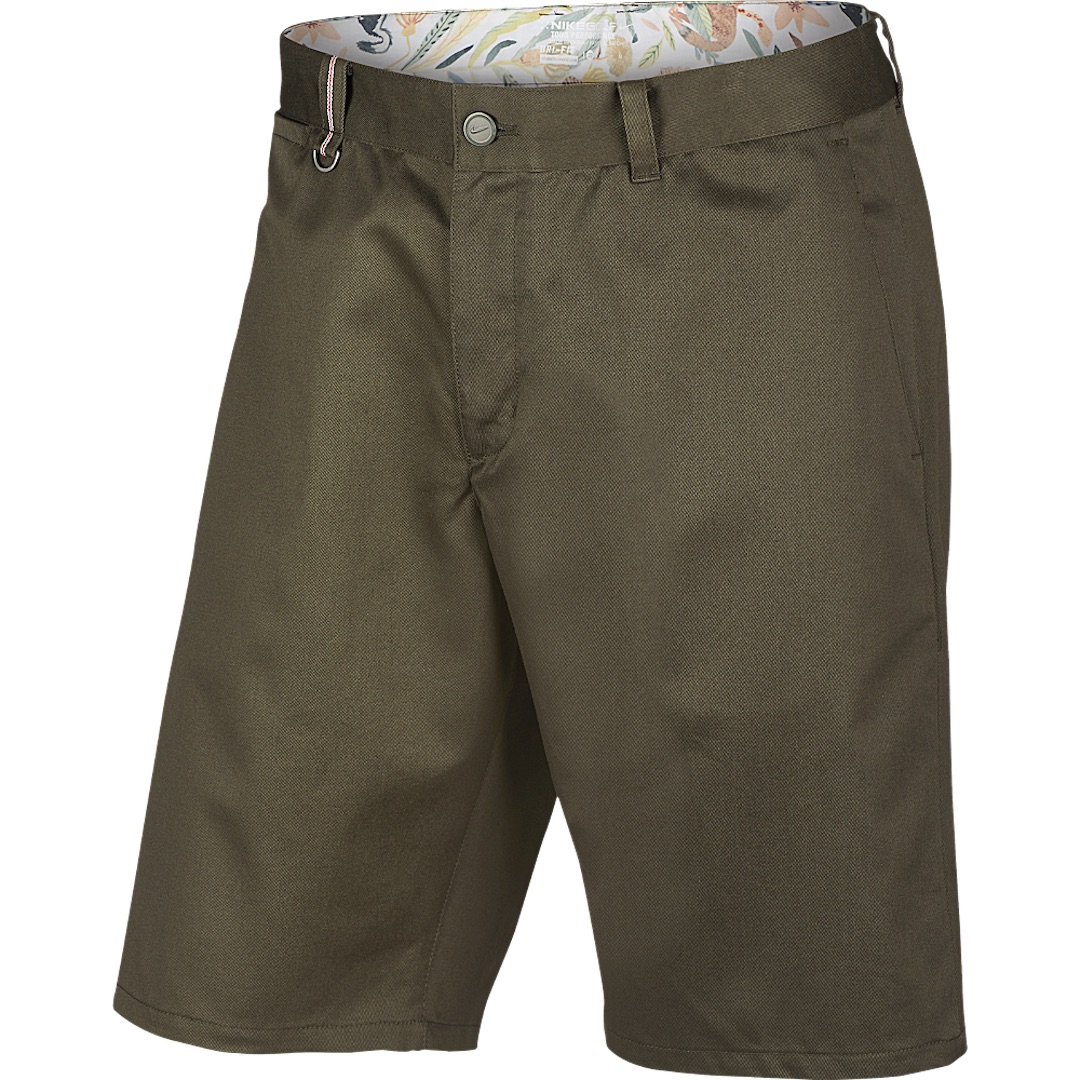 We love what they have done here, especially the jacket and the detail on the selvedge shorts. This is clothing we want to wear off the course, let alone just on it, which for us is the golden ticket, and what every other brand is chasing their shadow for.
The Enemies of the Course collection is available at www.nike.com and also at Nike Town and Harrods in London from April 1.

Nike have got the ideal shoe to go with this collection...