Fashion
Feb 17th, 2016
Nike Flyknit Chukka Golf Shoe
2016 is the year of the high top
Words: Daniel Owen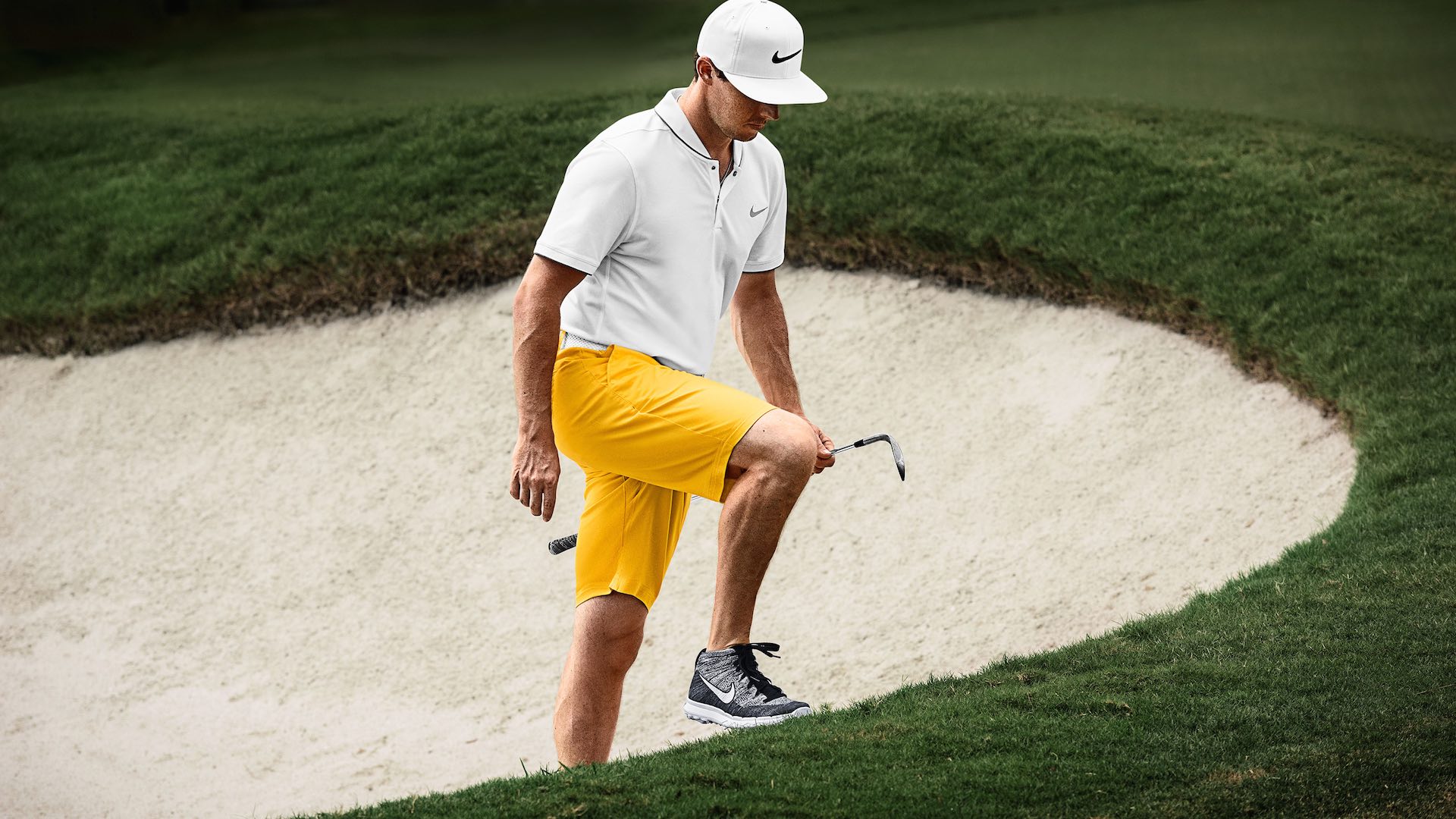 I'll always remember getting to the first tee at a fairly nice golf course in East Sussex, just about to take a practice swing, when the starter asked me if I was wearing golf shoes. I smugly showed him my spikes. In the grand scheme of things they resembled a pair of bowling shoes rather than a pair of trainers, but I suppose for the time they were progressive. This was 10 years ago, and it's refreshing to see how much golf footwear has moved on.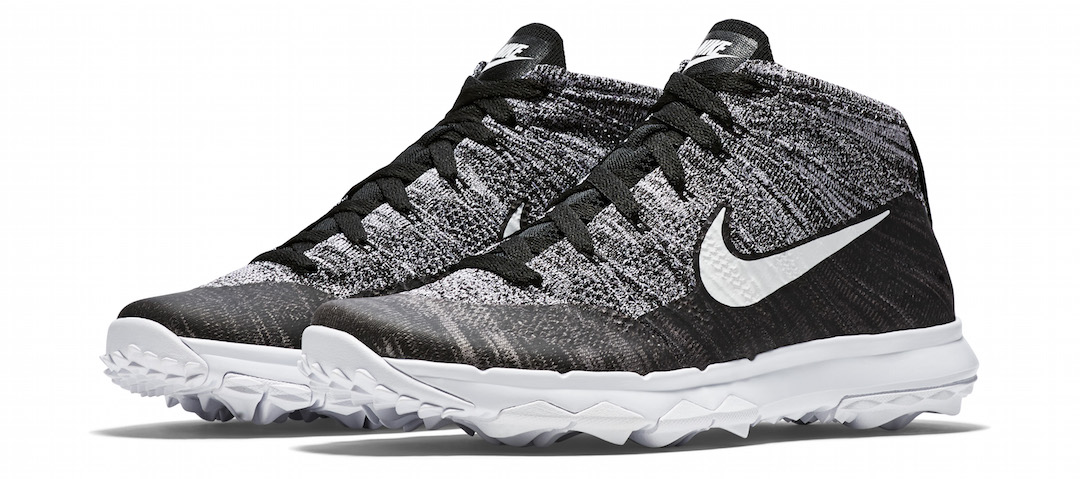 If you love sneakers, you've probably seen Nike's Flyknit designs by now. A revolutionary manufacturing method, Flyknit enables designers to micro-engineer every stitch of the shoe to create a featherweight, formfitting one-piece upper, while simultaneously reducing manufacturing waste and materials.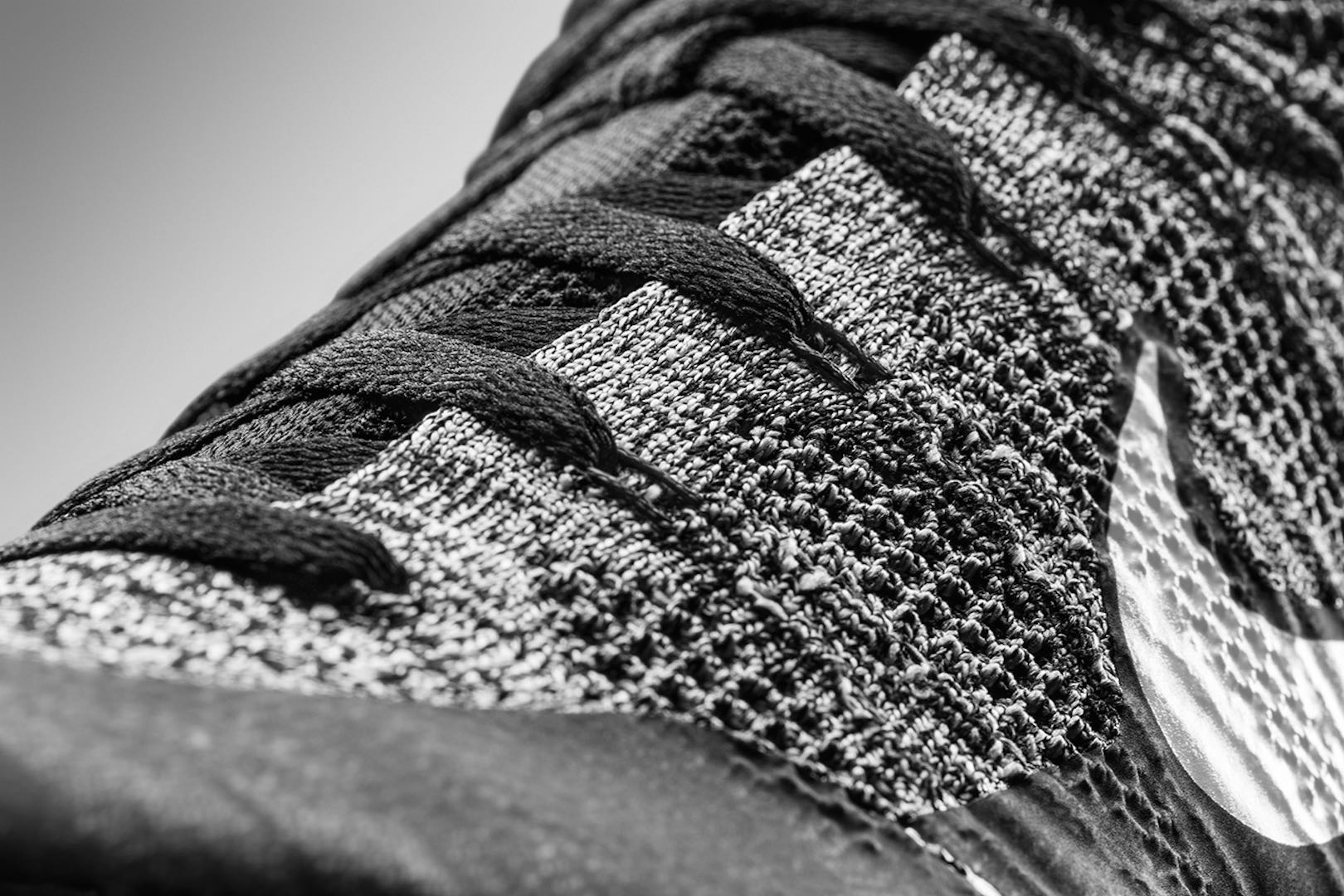 The Chukka was originally created  in 2013 by HTM which is arguably the pinnacle of Nike's shoe design. HTM is a collaboration between NIKE, Inc. CEO and designer Mark Parker, Nike design legend Tinker Hatfield and style ambassador Hiroshi Fujiwara. If none of that means anything to you, this might. Tinker Hatfield was the designer and brains behind the Nike Air Max 1. 
While the design means they aren't fully waterproof, they've put a thin TPU layer on the upper to make them water resistant. The spikeless Free-inspired sole unit finishes the look that is unlike anything we've seen in golf, and is as comfy as it gets. This shoe is already being worn on tour by Patrick Rodgers, Jamie Lovemark and Kevin Tway. It's available in two colorways for men (black/white and racer blue/white) and women (black/white and pink pow/white)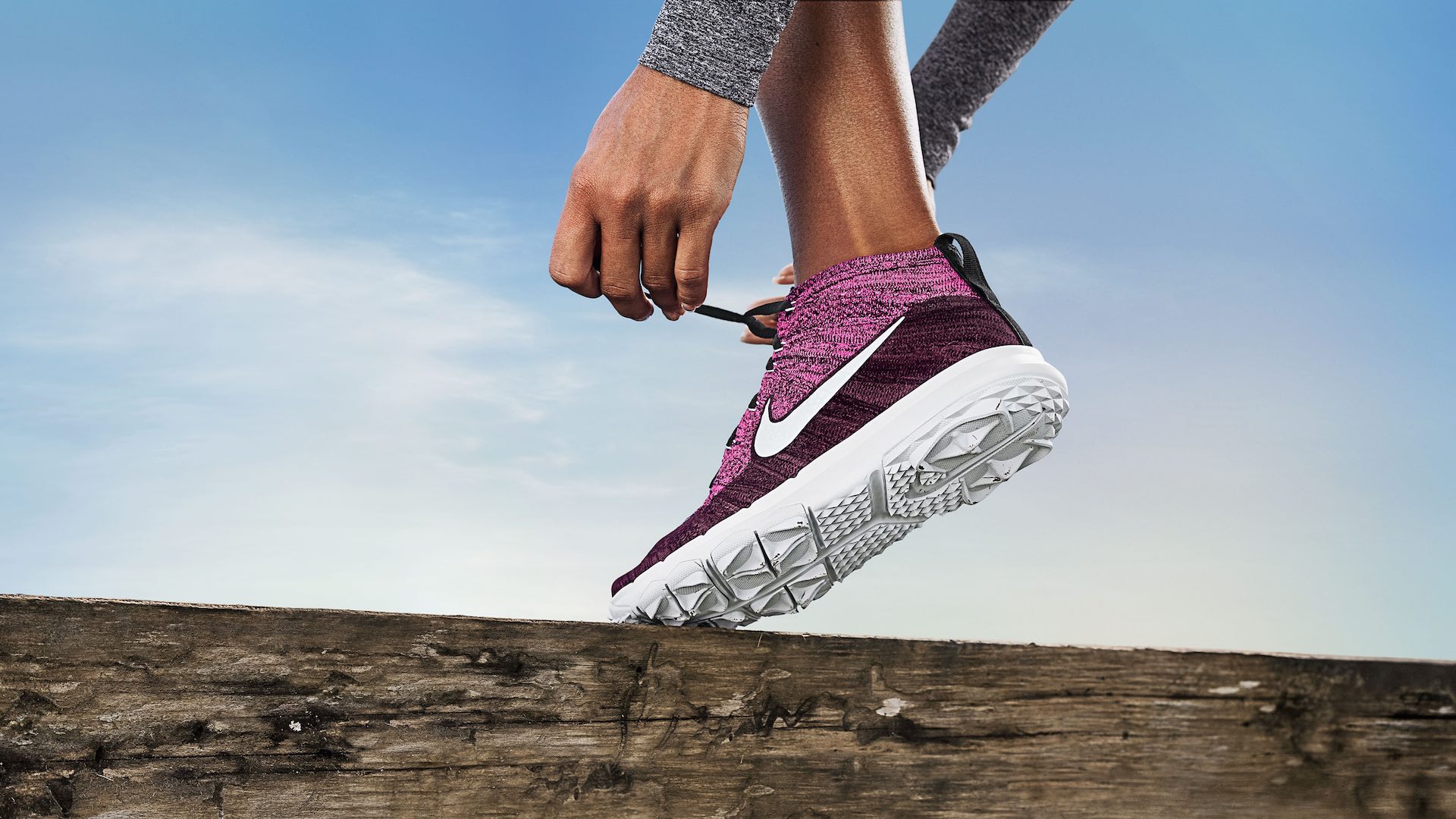 We're in a golden age of golf footwear. Low tops; Hightops; laceless shoes; Boost Soles; Ignite Soles; Air soles; golf shoes that look like trainers; golf shoes that look like skate shoes; golf shoes that look like they've come from the basketball court. And before anyone starts, you can still get a beautiful classic wingtip if that's what you're after, but even that will be lighter and more comfortable than anything that came before. We are no longer limited to heavy, old fashioned shoes, although they will always be an option if you fancy a pair. 
Even a year ago, many people would have baulked at the idea of a Hightop golf shoe, especially one that's knitted. Fortunately at GolfPunk we're not most people. Golf is changing from the ground up. 
The Nike Flyknit Chukka golf shoe retails at £150, and is available at
TAGS: Nike, Golf Shoes, Flyknit, Hightops, Golf Fashion, Fashion, GolfJunk, 2016