Fashion
Sep 4th, 2015
Jordan 6 Golf Shoes!!!
Golf shoes we'd lose a limb for...
Words: Daniel Owen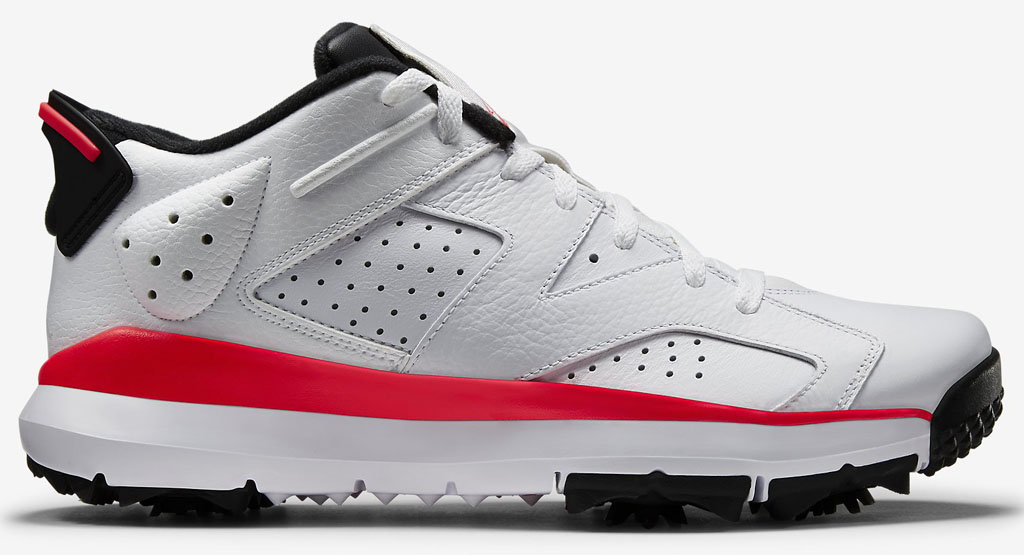 Update:
We've got the release date. These basketball inspired golf shoes launch Friday 4th September at 5PM Eastern Time USA (10PM GMT) at this link http://gonike.me/6013ByZB5. We think this is a US only launch, but where there's a will, there's a way.
Original:
We love our sneakers here at GolfPunk. The editor has a pair adidas Superstars he just won't let go , Dep Ed Dan has nearly 100 pairs, while even the Brigadier, with his love of Church's brogues, owns a pair of Vans. So over the last couple of years, we've all been fans of the more casual golf footwear that has started to dominate the market, it's more comfortable, and it helps us feel more relaxed and casual.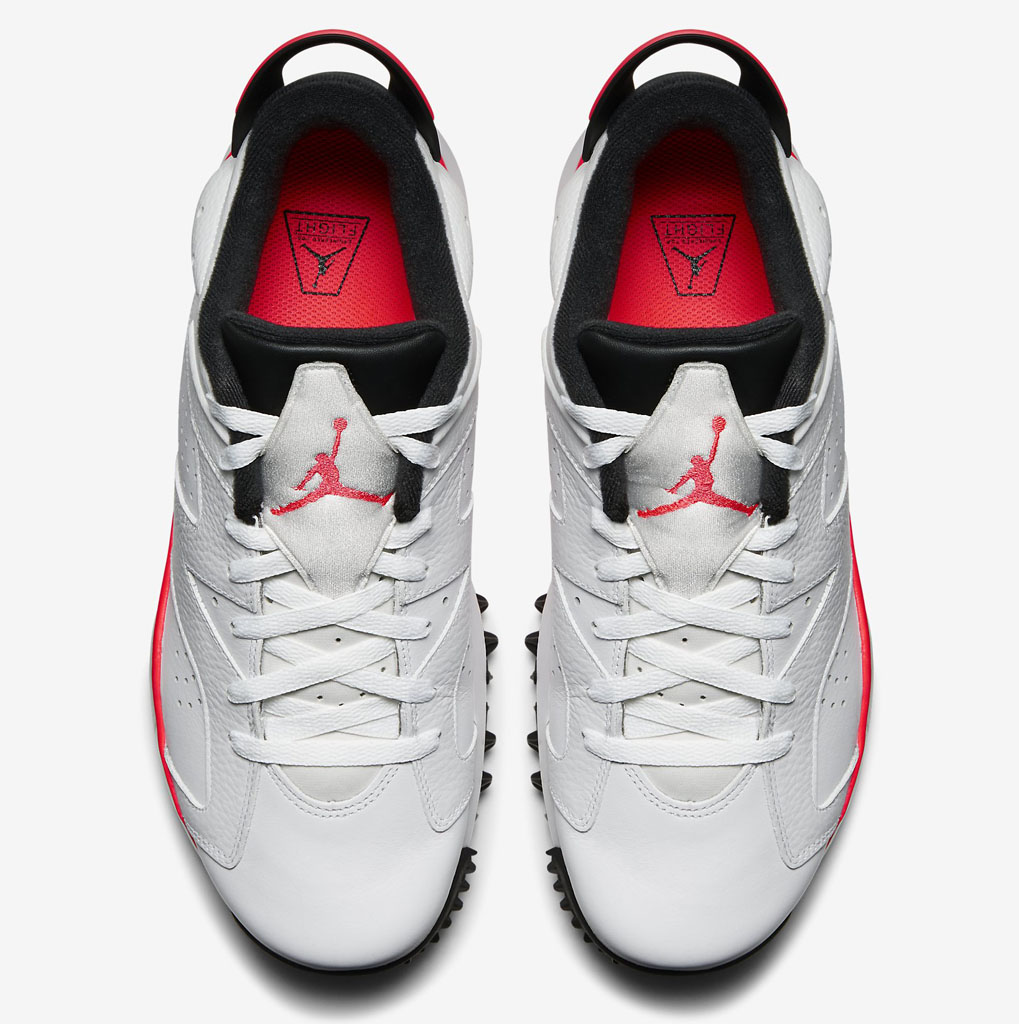 Various brands have made sneaker style golf shoes, but this new Jordan brand Golf shoe based on the Jordan 6 Low might be the best we have seen since the Nike Dunk golf shoes, and the first collectable golf shoe. Based on the shoe Michael Jordan won his first NBA title in, this is a historic choice of kicks for the sneakerheads out there. and has already been seen on the feet of his 'Highness' Michael Jordan as well as Derek Jeter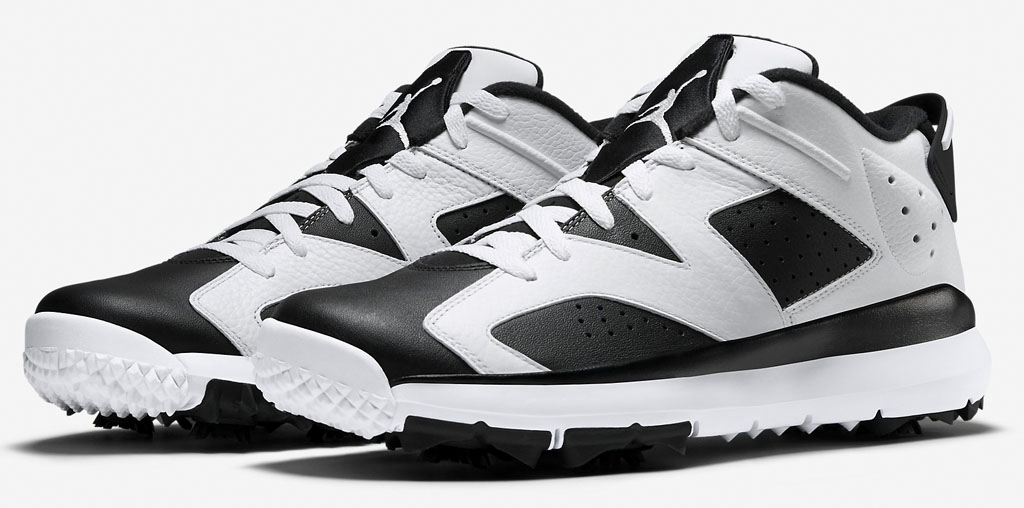 Having already launched in Japan, these are expected to hit the US shortly. Two colours are going to be available, the white and black, known in Sneaker circles as the Oreo, and the white and red or 'Infrared' model. The shoes feature what looks to be the same sole as the TW15 model, so it is a free inspired shoe with maximum flexibility and comfort.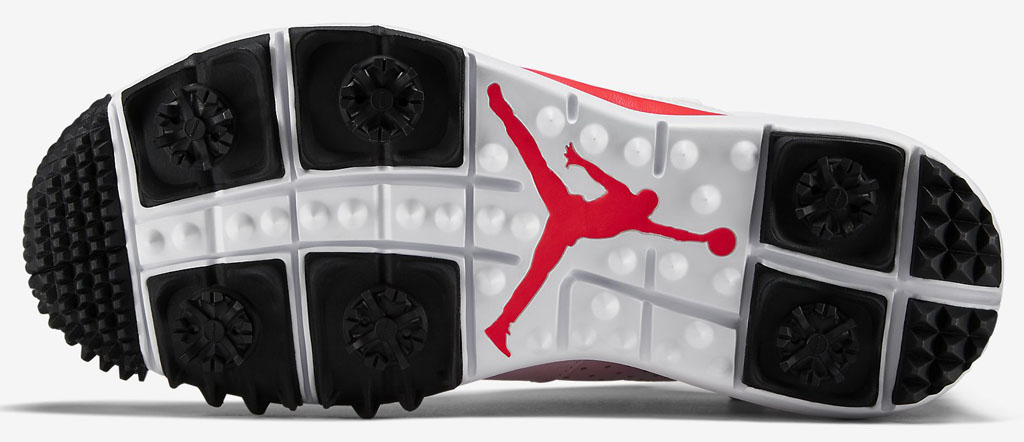 We expect availability to be low on these and probably a US only release, so if you want to get these you're really going to have to work hard to get them.  
TAGS: Jordan, 6, Six, Air, Nike, Golf Shoes, Sneakers, Aidas, Adidas, Vans, Superstars, Fashion, 2015