Fashion
Oct 25th, 2018
FJ Walk of Champions Final staged at St Andrews
Words: GolfPunk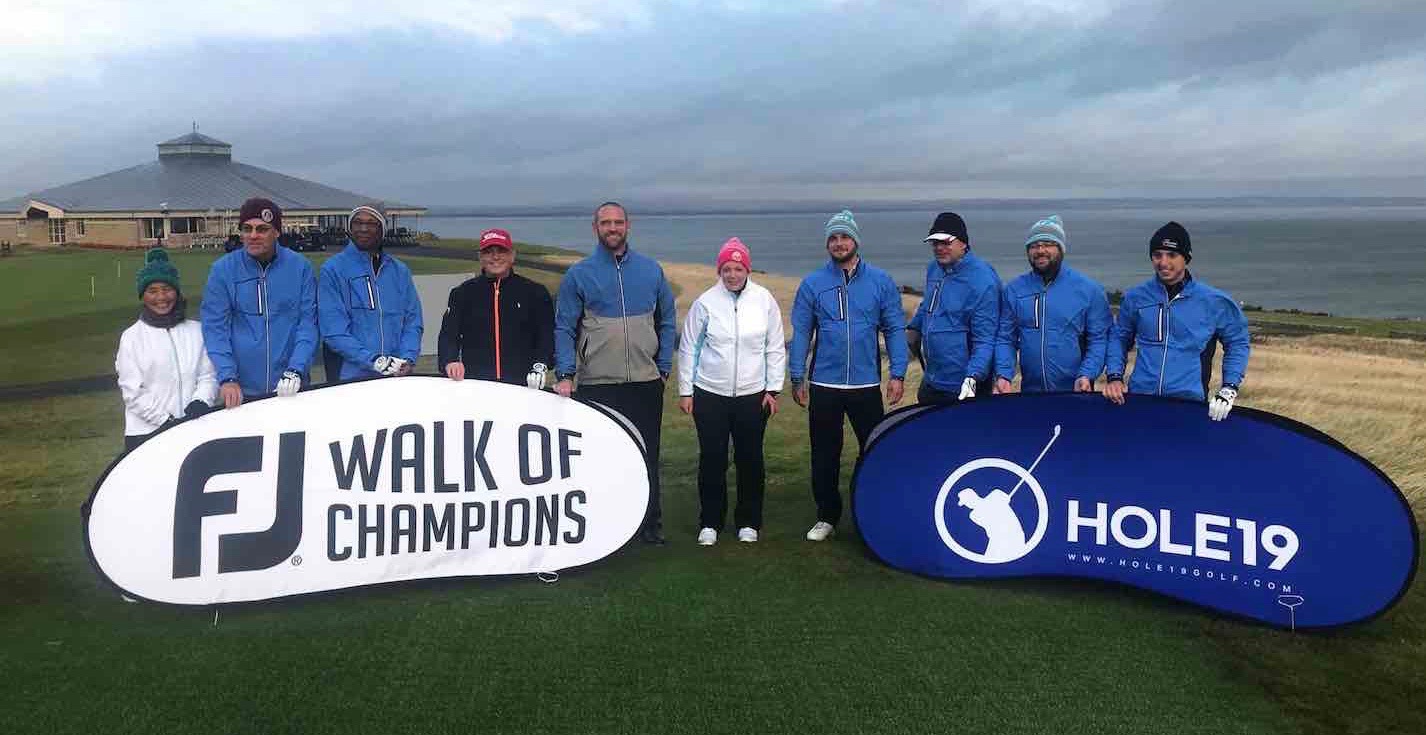 After 125,000,000 steps and 16,000 rounds, the 2018 FJ Walk of Champions concluded at the Home of Golf in October, with the event's Grand Final. The 2018 edition was the most successful to date with rounds logged from as far north as Macduff, Scotland and as far south as Falmouth, England with one golfer alone amassing an astounding 1,371,996 steps over the season.
Ten finalists were invited to Fairmont, St Andrews putting their new FJ clothing to the test in blustery conditions around the challenging Kittocks layout, with Clayton Collett from Cardrona Golf & Country Club crowned the 2018 FJ Walk of Champions overall winner.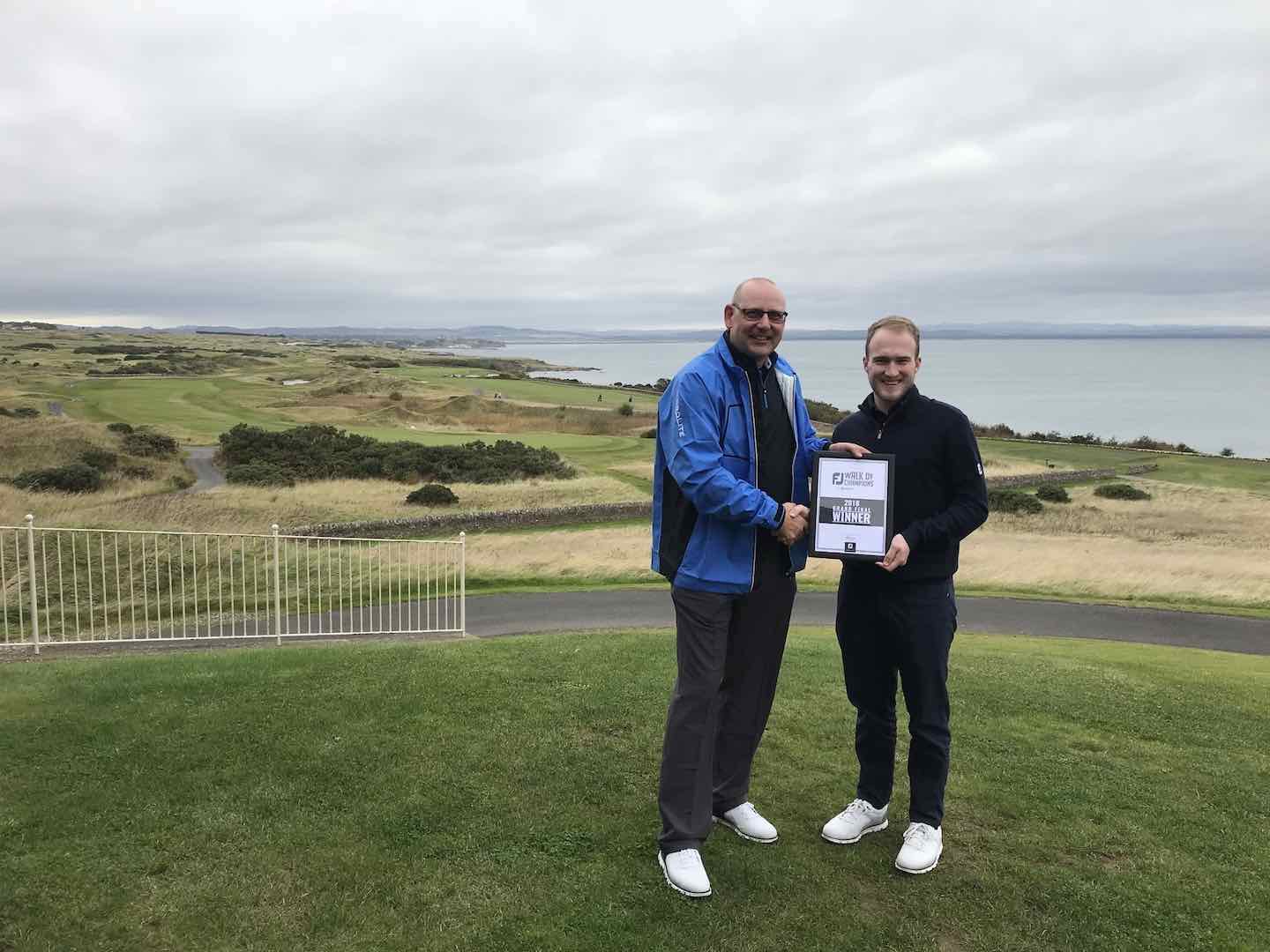 The Walk of Champions initiative is a partnership between FJ and Hole19, to encourage golf participation and promote health and fitness. Utilising Hole19's GPS technology to monitor the number of steps its users were walking, golfers were rewarded throughout the season with monthly prizes from FJ.
Eight of the ten finalists were the players from the UK & Ireland who had walked the most on-course steps on the Hole19 GPS and Scoring App throughout the 2018 season. However, for the first time, two further lucky golfers were selected at random from all entries, helping to increase participation throughout the year. The most active players over the entire season and the two lucky winners were rewarded with a head-to-toe makeover from FJ at Fairmont St Andrews, where they embraced the Home of Golf, spending time in the town and snapping the customary photograph on the famous Swilken Bridge.
"It's amazing to see so many rounds of golf played as part of the FJ Walk of Champions. Our goal was to simply encourage more people to get outside and onto the golf course and it's great that we've been able to grow this event year-on-year." FJ Marketing Manager, Paul O'Hagan, commented. "Many congratulations to all who participated and particularly to the finalists who made it to this years Grand Final.  It was another fantastic event with the typical Scottish weather certainly showcasing the performance benefits of the FJ outerwear given to the finalists!"
Anthony Douglas, CEO and Founder of Hole19 noted: "It's incredible to see that over 125,000,000 steps were walked as part of this year's FJ Walk of Champions. We're proud that the creation of this partnership has encouraged so many people to get out onto the golf course. We were particularly blown away when looking through the final numbers to see that one of our participants had walked over 1,300,000 steps, en-route to securing his place at the Grand Final!
For more information about FJ Walk of Champions, log-on to www.hole19golf.com/footjoy/walkofchampions/.
Related: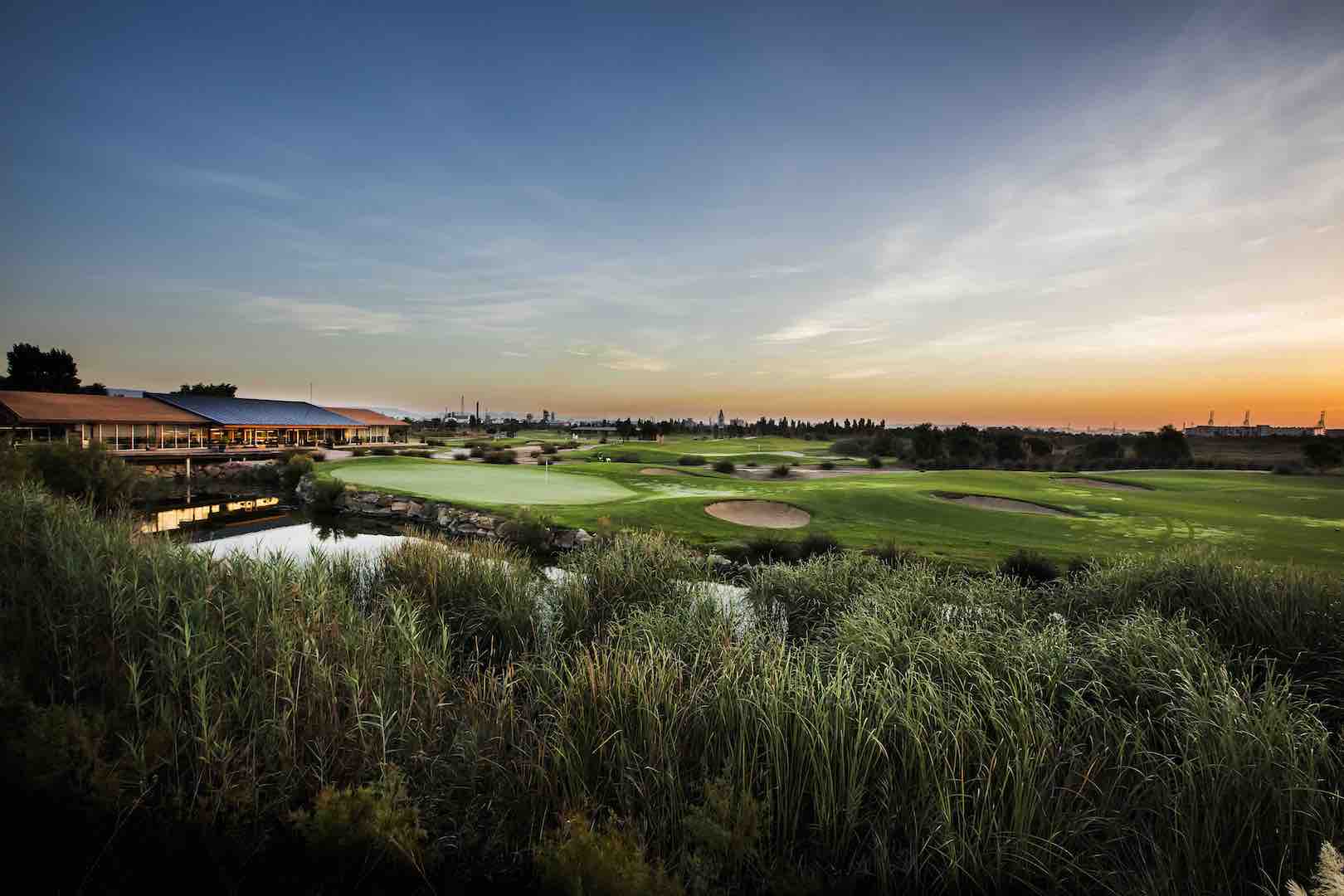 TAGS: FootJoy, Fashion, GB&I, St Andrews, 2018