Fashion
Sep 4th, 2018
FJ launches 2018 Autumn Winter range
FJ reveals its most advanced Performance Golf Apparel Collection to date
Words: GolfPunk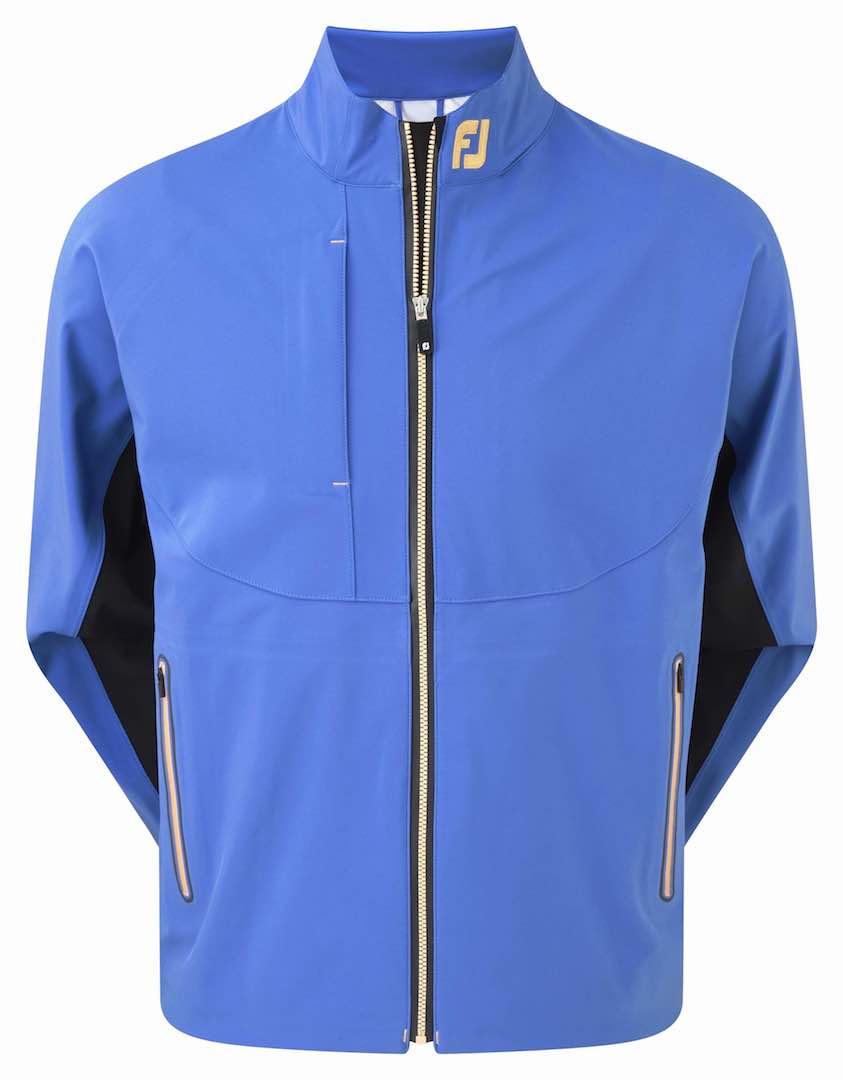 FootJoy has launched its Autumn/Winter 2018 Performance Golf Apparel Collection as Britain's Summer heatwave cools off.
The new collection will be worn by the likes of FootJoy Brand Ambassadors Rafa Cabrera-Bello and Andrew "Beef" Johnston throughout the remainder of the 2018 season on the world's leading Tours. Featuring new technologies, new colour stories and numerous innovative options, the range has been designed to enable the golfer to 'Layer Up' with baselayers, polos, layering pieces and outerwear carrying consistent themes throughout.
The 2018 line sees the continuation of the popular DryJoys Tour LTS Jackets, Rain Shirts and Trousers in brand new colourways. The products offer lightweight waterproof performance through a minimal five-panel construction, as well as temperature regulating properties and stretch fabrication. The A/W '18 line introduces three stylish new colour-ways; Black with Marine, Marine with Black & Tangerine, and Navy with Slate & White.
DryJoys Tour LTS derives from three simple terms:
Lightweight construction
Previous FJ jackets have had as many as 24 panels and 27+ seams. The DryJoys Tour LTS jacket has just five panels and six seams, reducing weight and bulk while improving mobility
Temperature Regulation
The jacket, suitable for year-round play, has been produced using a specially developed ThermoLite bonded liner, guaranteeing that when conditions are cool, the jacket will maintain body heat and when conditions are warm, the fibres wick moisture away from the body and expel heat
Stretch Fabrication
FJ has developed an all-new 3-layer Bonded Fabric which boasts soft, comfortable and quiet attributes, as well as excellent 4-way stretch, ensuring mobile, comfortable and quiet movements
The 2018 collection also features a newly constructed HydroLite jacket, the lightest material ever produced by FJ; a 2.5-Layer fabric which is stretchable, waterproof
and breathable. Additions to the jacket this year include a front-panel pocket and HydroLite branding down the left sleeve. The new HydroLite Jacket complements the rest of the A/W collection in brand new colour-ways: Marine with Black and White, Black with Charcoal, Navy, and Charcoal with Black and White.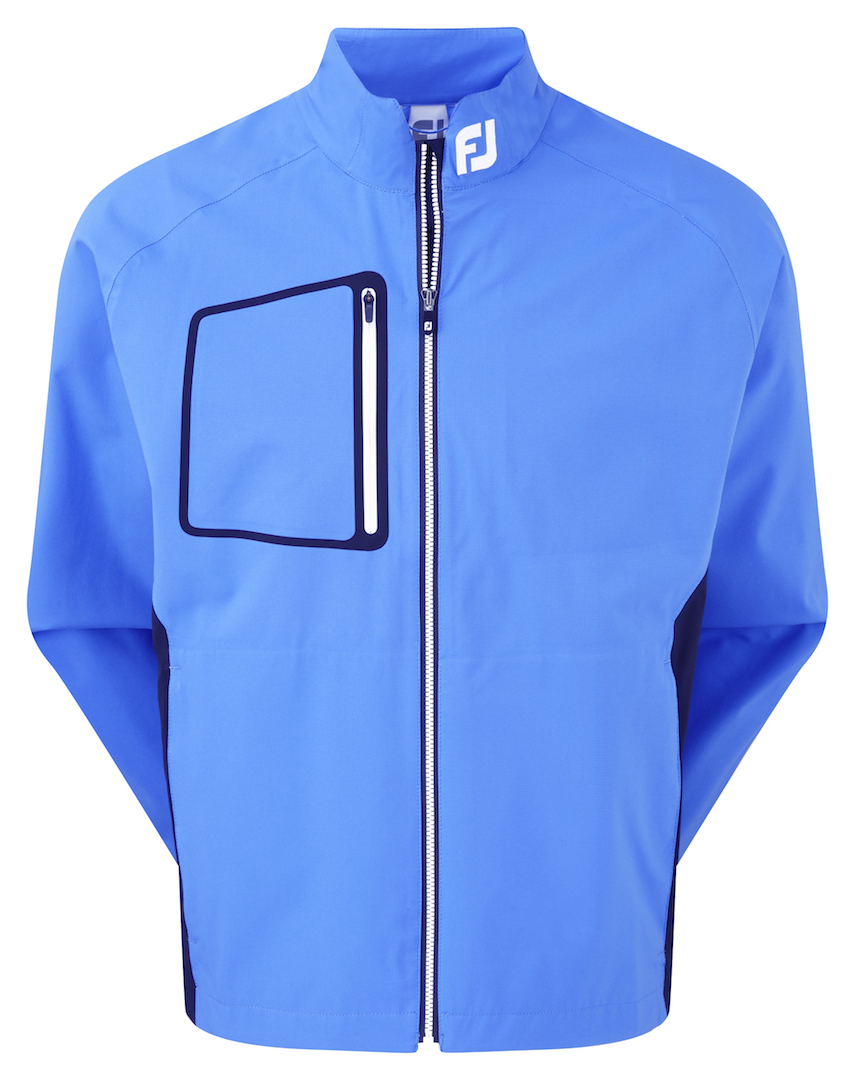 Joining a host of other specialised garments to combat the cold and wind are two new colour families, each completed with polo shirts and Chill-Outs in seasonal colour tones. The Kauai collection incorporates Navy, Island Pink and White.
While Marine Blue, Black, Tangerine and White all feature in the Orlando Beach-inspired Vero collection. The two collections are supported by a refreshed Essentials Collection for Autumn/Winter 2018 with an expanded mid-layer range featuring the hugely popular FJ Chill-Out Xtreme Pullovers in new colour combinations.
The collection also sees the introduction of several textured pieces, notably the FJ Thermal Quilted Jacket & Vests, and the FJ Fleece Quilted Jackets. These standout pieces have been designed to ensure maximum warmth for the coldest months, with the quilted construction retaining heat close to the body.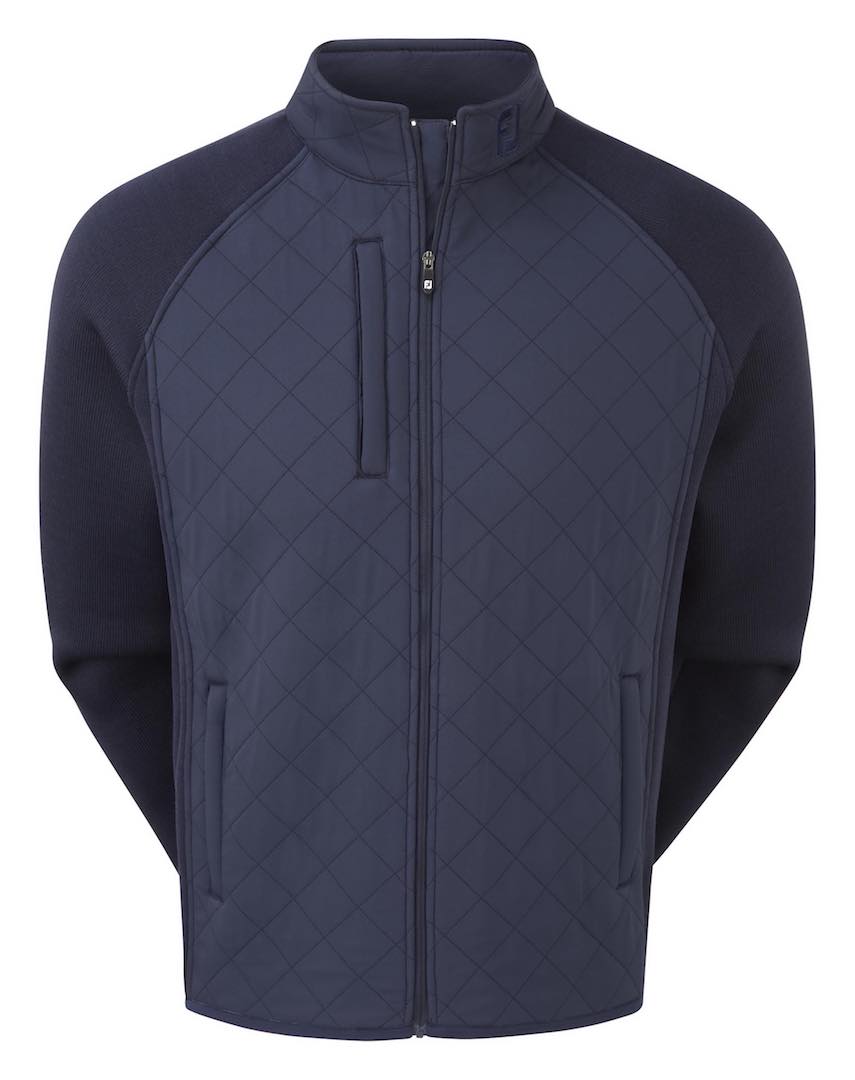 PAUL O'HAGAN, MARKETING MANAGER FOOTJOY UK, SAID:
"At FootJoy, we are committed to producing innovative and stylish Performance Golf Apparel that Makes Every Day Playable. With improvements and fashionable new colour-ways, the 2018 Autumn/ Winter collection promises to equip the golfer more than ever and protect them from the elements this golfing season.
"The A/W line is once again highlighted by the LTS range after a successful year and validation from some of the world's best players. It is joined by the newly constructed FJ HydroLite and the ever-popular DryJoys Select to offer our best-performing rainwear line-up yet.
"Our two new colour collections look great and have already been worn by some of the best in the world out on tour. With the variation offered by our Outer, Mid and Base layers, golfers will have a truly comprehensive wardrobe to tackle all elements this golfing season."
Related:
Duca Del Cosma puts best shoes forwards at KLM Open