Fashion
Oct 31st, 2018
Fashion designer Thom Browne reveals 'ambitious' golf range
It's actually called a capsule...
The old adage "You're not going out like that!" has never been shouted so loud as golf pros across the country chase the new golf dandies down the first fairway and demand they put on some dignity. This is what happens when a fancy fashion designer gives golf the once over...
The American fashion designer Thom Browne has unveiled a new golf capsule collection in Milan. It looks like we've all been doing it wrong...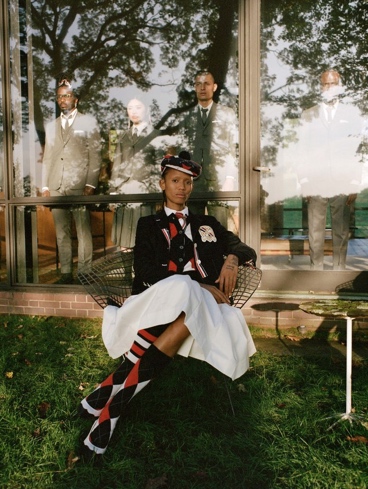 Browne's golf collection takes the argyles, high socks, and dimpled balls of the golf's yesteryear and juztaposes them in the designer's dainty world. "It was really just playing with those old iconic ideas and reinterpreting them in a way that made them feel relevant for today," says Browne of his men's and women's collections, name-checking Arnold Palmer as a particular inspiration.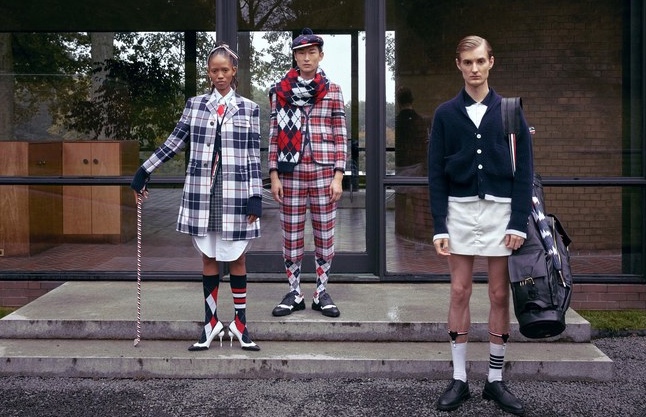 Browne does hope that some golfers take note of the collection: "I do watch golf and I thought it would be interesting to see [if some of the players wore the collection]," he says. "I think they're definitely more in tune with how they're looking. You never know, maybe Tiger will call us up."
For men, there are tam-o'-shanter hats with tricolor pom-poms and capri-length golfing trousers—best worn with argyle knee-high socks, naturally. The women's collection includes tartan blazers and asymmetrical pleated skirts as well as a pair of spectator heels with a golf ball suspended on the stiletto.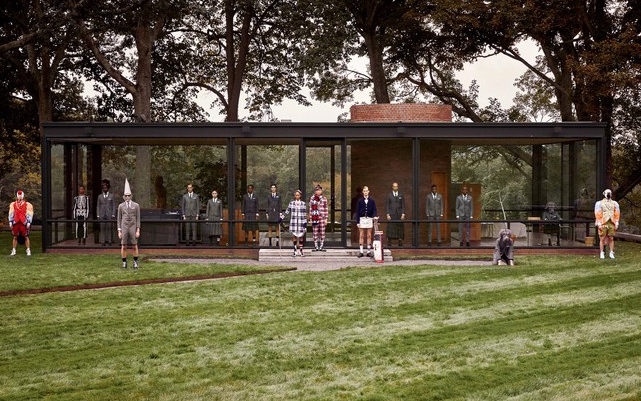 One golfing item you won't find? A green Masters jacket. "I think it's kind of trademarked," says Browne, with a laugh. "So, I think that may not have been so appreciated by the Masters group."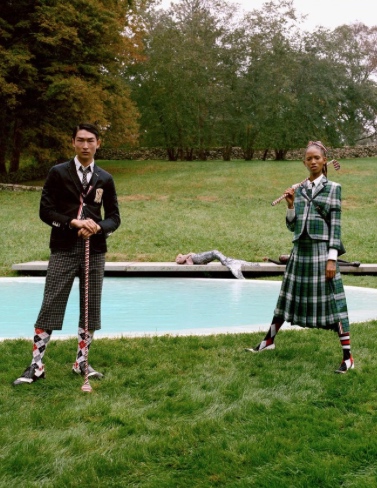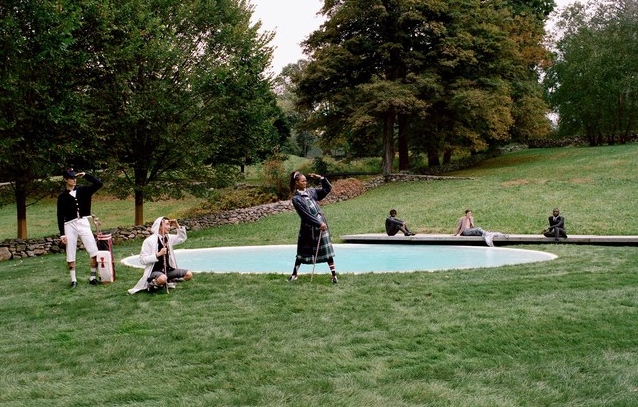 In July, he signed a three-year deal with FC Barcelona to become the official provider of the team's off-field tailored and formal wear uniforms beginning with the 2018-2019 season. Barcelona's superstar Lionel Messi and his teammates sported the designer's signature shrunken gray suits for the first time earlier this month.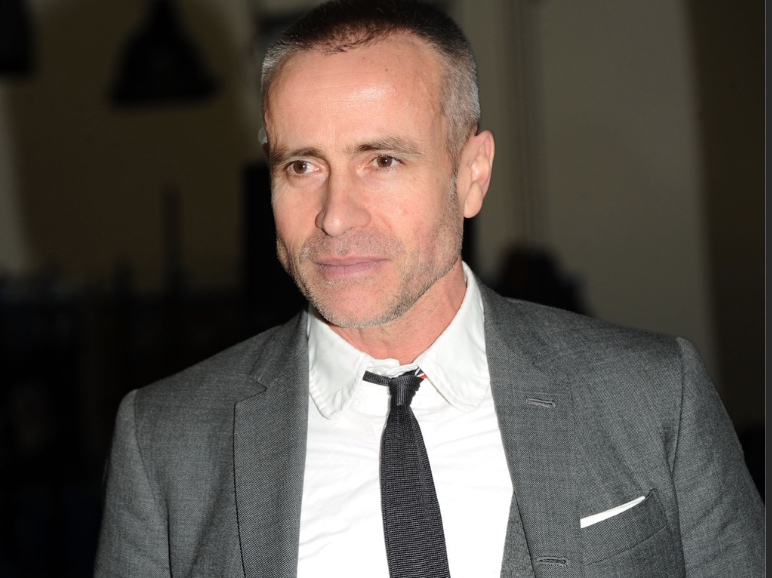 The new FC Barcelona suits are similar to those worn by NBA star LeBron James and his Cleveland Cavaliers teammates at the NBA Finals this past spring.
https://twitter.com/ThomBrowneNY/status/1047897646881562624
The idea to dress the basketball players was apparently Browne's but the FC Barcelona deal came about after the league reached out to him.
https://twitter.com/ThomBrowneNY/status/1047527077761769473
Browne admits that while his family members are ardent golfers, he prefers other sports. "I went more the tennis route than I did the golf route growing up. It took a lot of patience, and growing up, I didn't always have patience," he says.
At the end of August, Ermenegildo Zegna Group bought an 85 percent stake in the Thom Browne business for around $500 million. Whether his new boss, chief executive officer Gildo Zegna, golfs is also unknown.
NB: Reports that Monty has been approached to be the Thom Browne golf capsule poster boy are yet to be confirmed.
NB2: Just so you now, a capsule wardrobe is a collection of a few essential items of clothing that don't go out of fashion such as skirts, trousers and coats which can then be augmented with seasonal pieces.