Fashion
Nov 30th, 2016
Ecco Cool Golf Shoes
Surround yourself in Gore-Tex goodness...
Words: Daniel Owen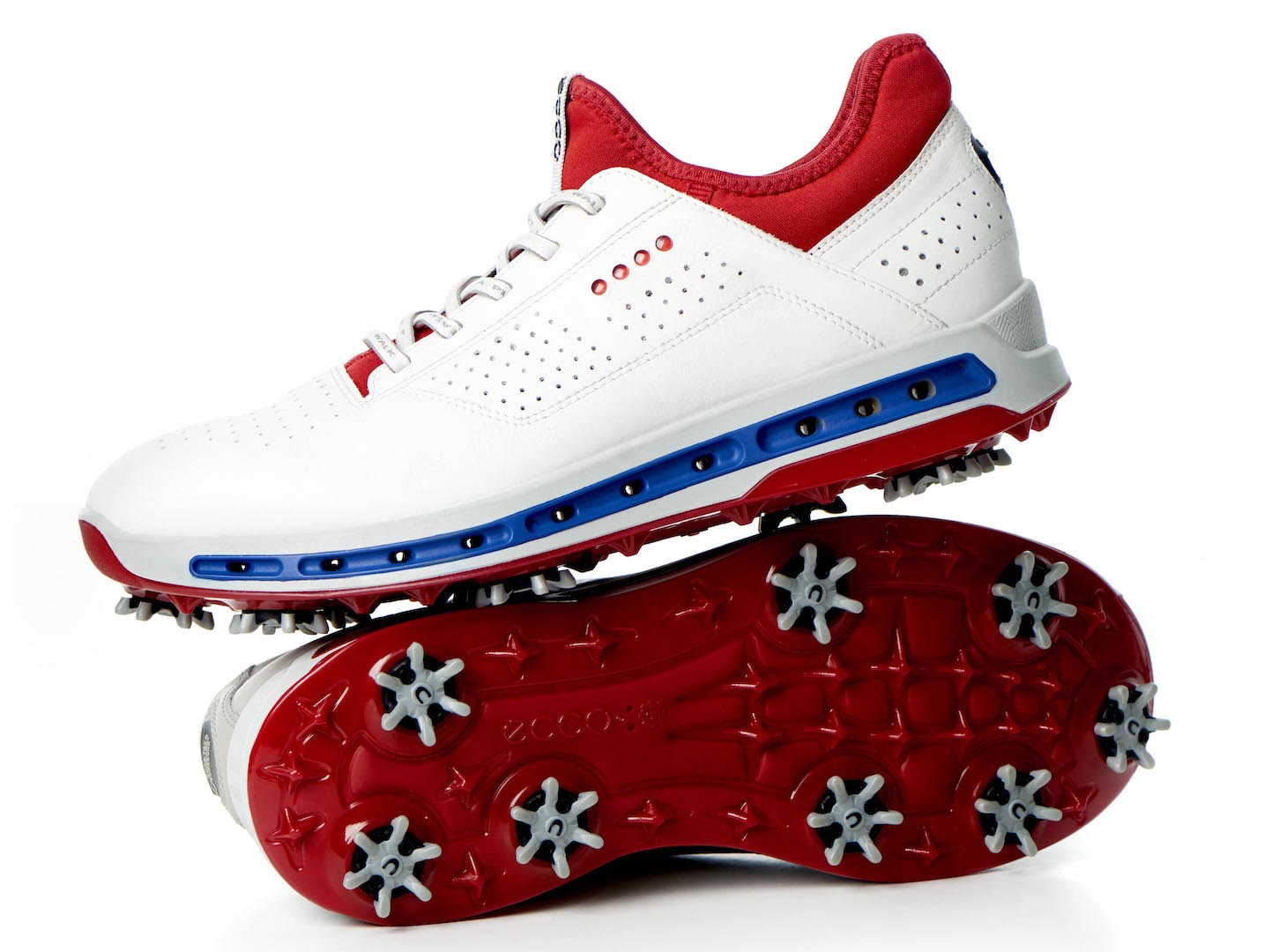 I'm traipsing around one of Bavaria's best golf courses, Golfpark Gut Häusern, but it's 5 degrees at best and the course is sodden from weeks worth of rain. My feet are dry as a bone though and warm as toasted marshmallows. Why are my feet so happy? They're wrapped up in the brand new Ecco Cool golf shoes, and being kept dry with the Gore–Tex Surround technology.

Ecco are known for making brilliant golf shoes. They brought spikeless shoes to the mainstream with Fred Couples, and are the only company that controls the whole process from rearing the cows and tanning the leather to producing the golf shoes. Think of them as the farm to table restaurant you're always reading about in the Sunday supplements, only they make golf shoes, not the latest Tom Kerridge recipe.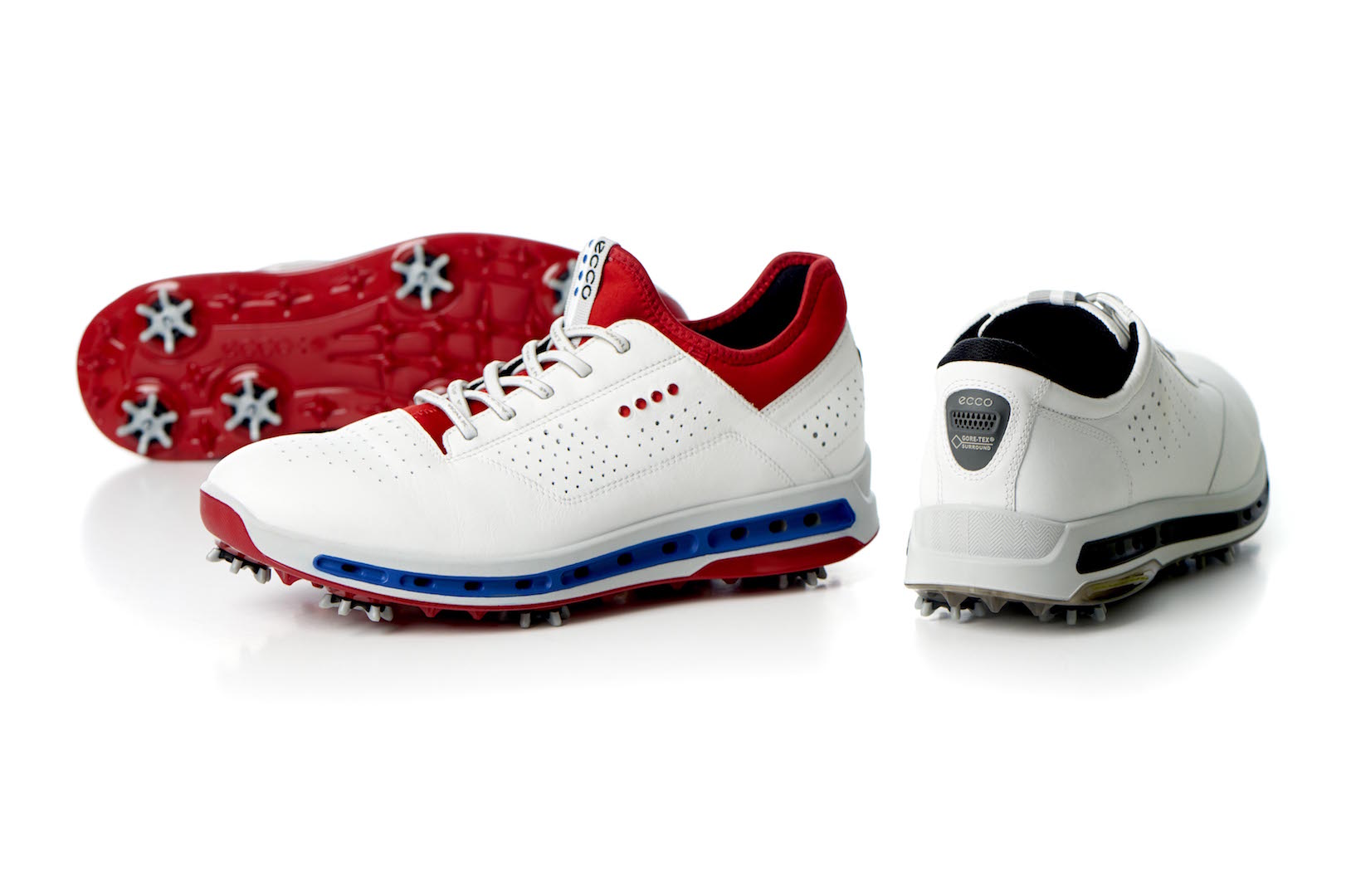 When it comes to golf shoe technology, they might not be the first shoe brand you think of. They are trying to change that though. Last year they added the cage. Now they've added a technology that will guarantee your feet stay dry and comfortable all year around. Gore–Tex Surround.
Now everyone has heard of Gore–Tex. It's the stuff that makes things waterproof. Galvin Green jackets are full of the stuff. But a plastic bag is waterproof. It doesn't mean you'd want to to wear one. Gore–Tex is waterproof but it's fully breathable. Water doesn't get in but sweat can get out. So not only does it make your golf shoes waterproof it keeps your feet from getting sweaty too.
https://youtu.be/KHsotHcTLSw

Surround is the next step to make them even more breathable. When your feet sweat, around 30 percent of it is produced by the soles. But with a typical shoe that moisture can't get away. With the Ecco Cool, channels in the sole that go all the way through allow moisture to escape. But because of the Gore–Tex lining your feet won't get wet if you walk through a puddle accidently.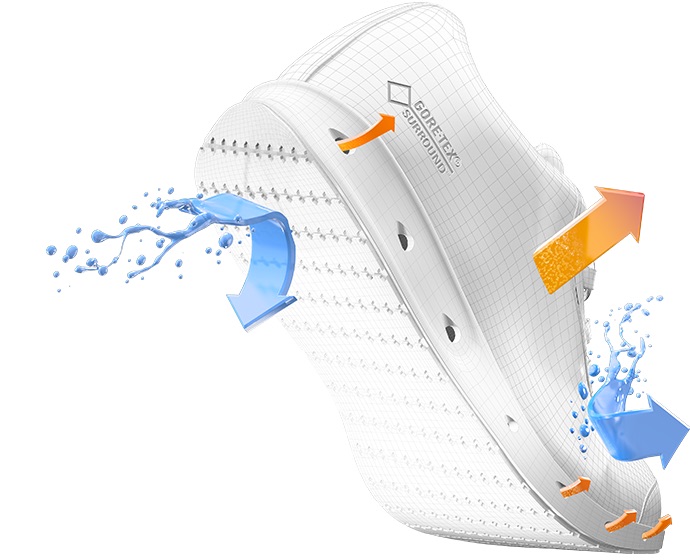 When Gore–Tex first pitched the Surround technology to Ecco, they got knocked back. With all those holes in the sole it was going to have a serious effect on comfort. But the two companies worked together to stop this being an issue, and the shoe is seriously comfy. And it's amazing how comfortable a shoe can feel when they keep your feet at an even temperature throughout the round.
The quality of shoe bearing the Gore–Tex branding is second to none. Visiting the Gore–Tex facility in Bavaria, it's plain to see that for a shoe to bear the Gore–Tex branding that they have to pass tests above and beyond what you could ever expect. One of the tests involves the shoes being submerged in water with a simulated 100km walk, testing that the shoes don't start leaking. It's impressive to see and failures get dissected, literally chop sawed in half, to find the root cause of the problem.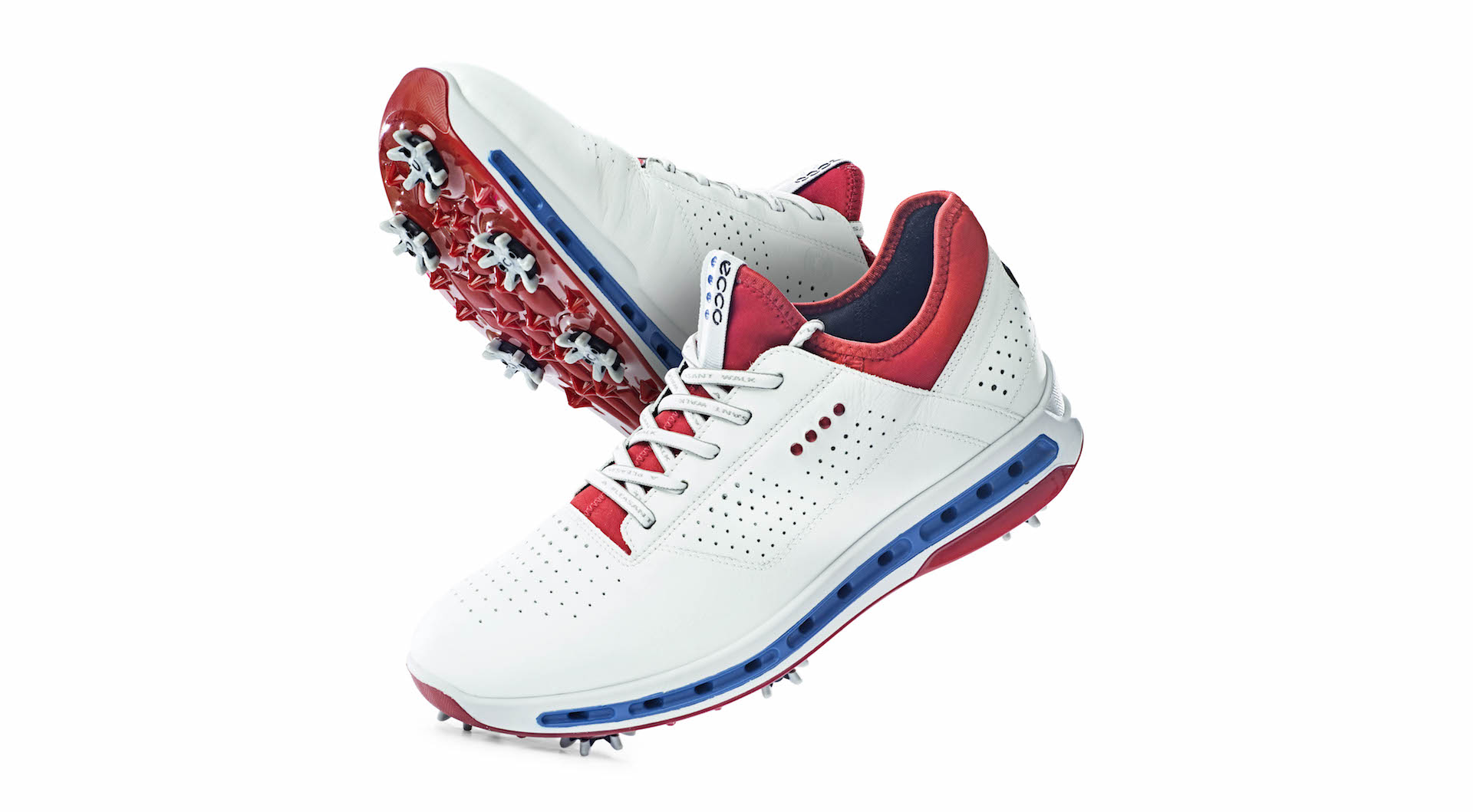 We love the styling of the Ecco Cool. The lead colour we picture features a neoprene sock for a perfect sealed fit, and with the bold red and blue and its higher cut its got a little bit of a basketball sneaker feel to it. It looks like no other golf shoe, without being too out there either. For those who are unsure of the neoprene a traditional tongued model is also available in a selection of slightly less bold colours.
The Ecco Cool will retail at £220 when it launches in the New Year. And this is just the tip of the iceberg. Ecco have a huge new range for next year, and they've literally got a shoe for every type of golfer you can think off.