Fashion
Mar 3rd, 2016
ECCO Casual Hybrid Golf Shoes
Low key style from Denmark's finest shoe makers
Words: Daniel Owen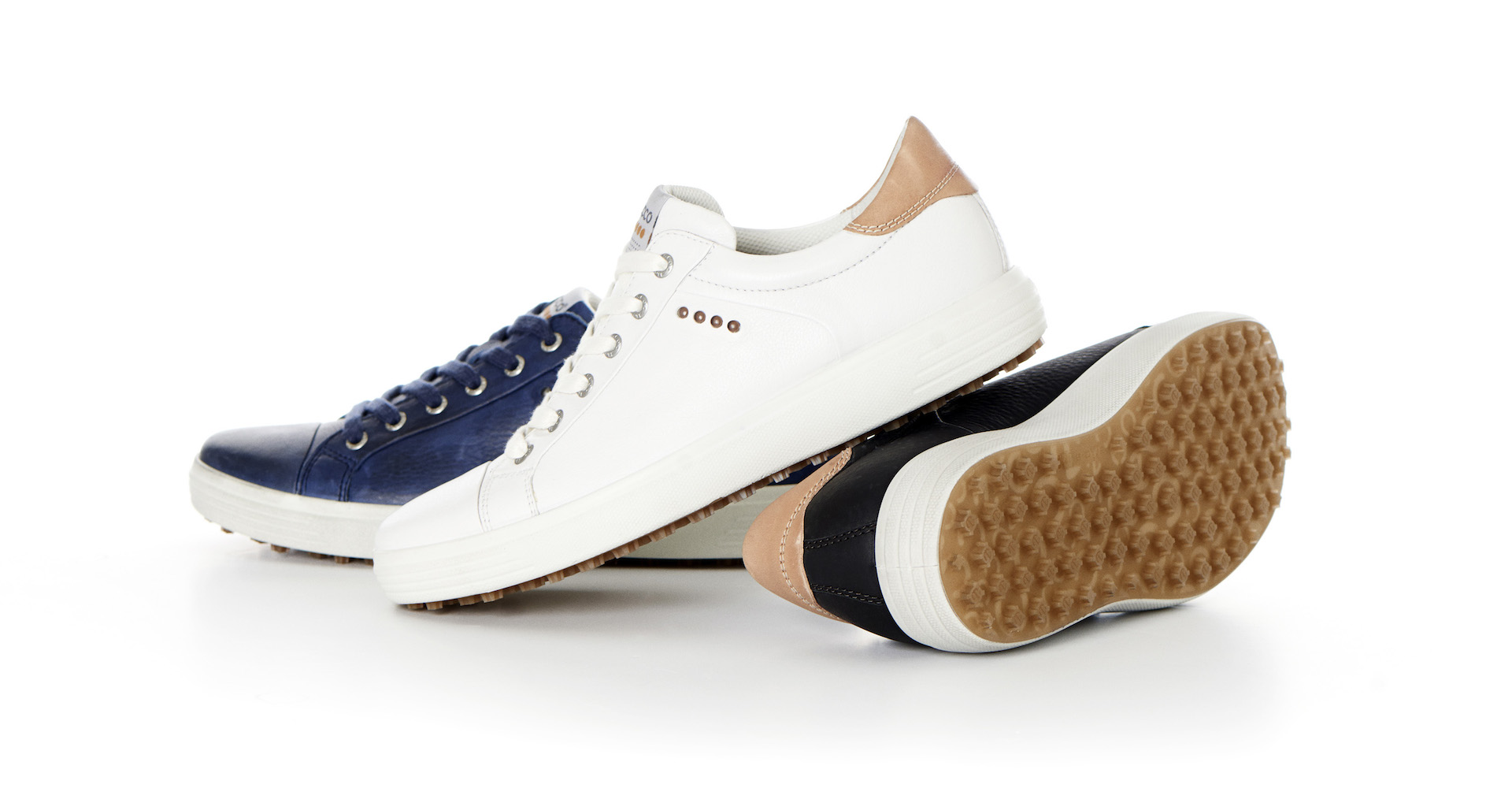 2016 is shaping up to be the best year ever for golf shoes, and these new ECCO Casual Hybrids look positively classic. It shows how far golf shoe design has come in such a short time for us to be saying that!
ECCO started the spikeless golf shoe revolution, perfected it, took it to tour, and proved it. Spikes aren't necessarily obsolete, but they are certainly no longer necessary. They took arguably the comfiest shoes in golf, and made them even more comfortable to wear.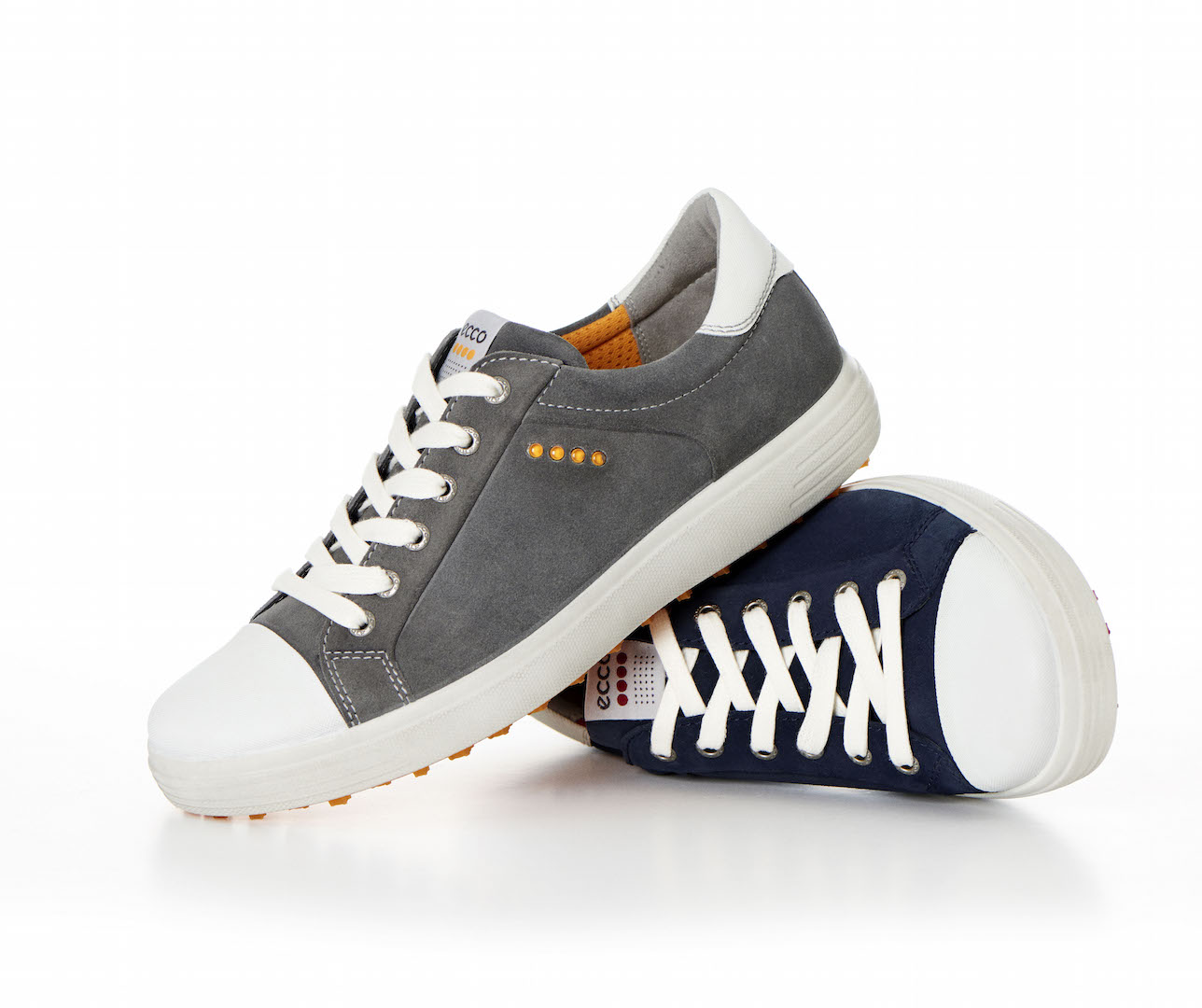 This season's models take inspiration from the high street and catwalk rather than the fairways. We love the Converse Chuck Taylor inspired white-toed pumps. Every golf shoe manufacturer claims they have a shoe you can wear down the pub. ECCO actually have. Elsewhere they've taken their distressed wingtip brogues that have proved popular, and put them on a sneaker-style sole for more comfort.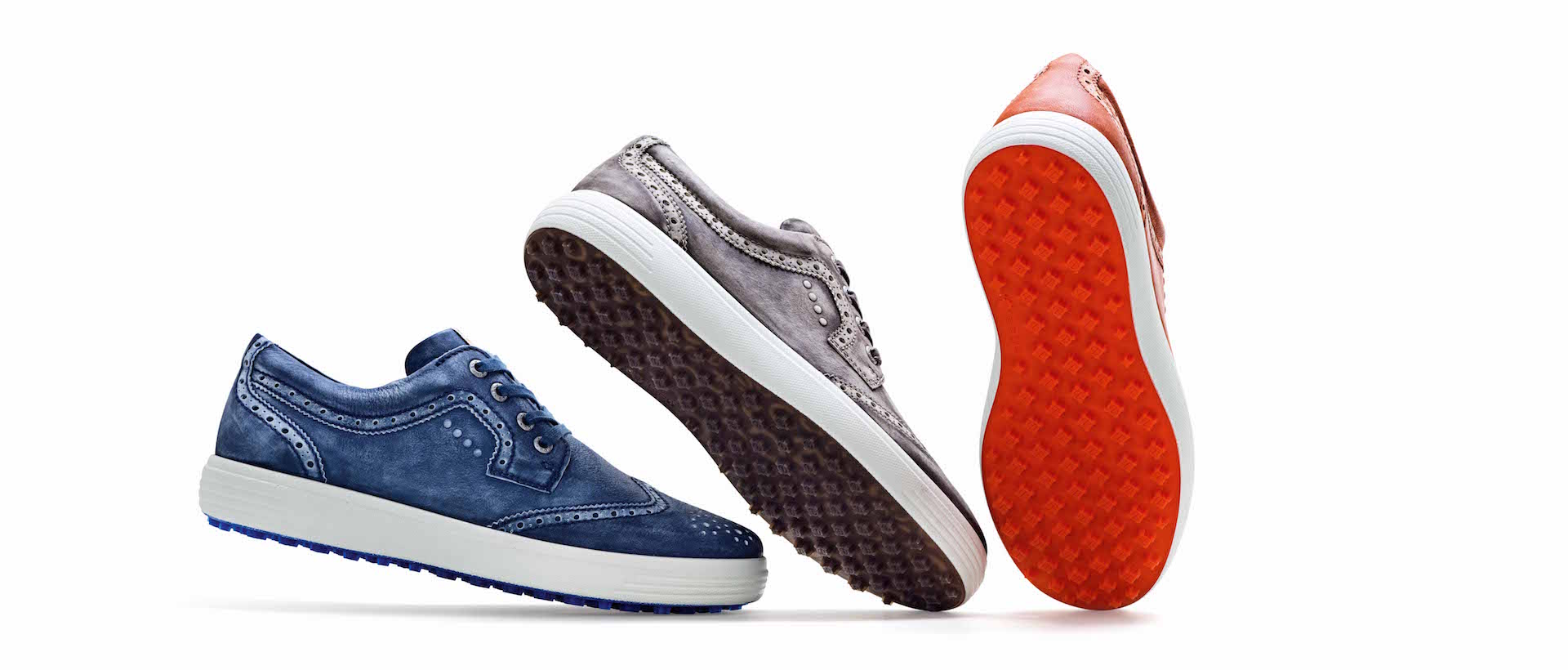 So they look good, and we know they're comfortable, but why? Well, it helps that ECCO control the whole process, from the livestock used for the leathers, to the factories that produce the shoes, down to owning their own shops to sell them in. They understand everything that goes into making a good golf shoe.

These new casual hybrids feature a cushioning, highly flexible PU midsole for comfort. The ECCO freedom fit is snug in the heel, and roomy around the toe to allow natural movement. And their E-DTS outsole features mode traction bars that provide hundreds of traction angles for an excellent grip throughout the swing. The ECCO Casual Hybrid is made using Direct-injection Process. This bonds the upper and outsole unit, creating a one-piece shoe without the use of glue or stitching. Benefits include a firm, water-tight seal.
The Cage might be ECCO's top of the range show this year, but we think these are the ECCO shoes you'll see the most of this summer.
Wingtip Brogues £110, Sneakers £100
And now for something completely different...