Fashion
Feb 17th, 2017
Chervo draws inspiration from the Artic
For Autumn Winter 17/18 collection
Words: John Dean
Italian golf fashion brand Chervo has drawn inspiration from the Artic for its Autumn–Winter 17/18 collection.
Peter Erlacher, co-founder of Chervò with his brother Manfred, said: "Out in the wild and breathtaking world of the Arctic, we found a perfect harmony and balance between the colours, shades and shapes, and we tried to capture these natural wonders for our new collection."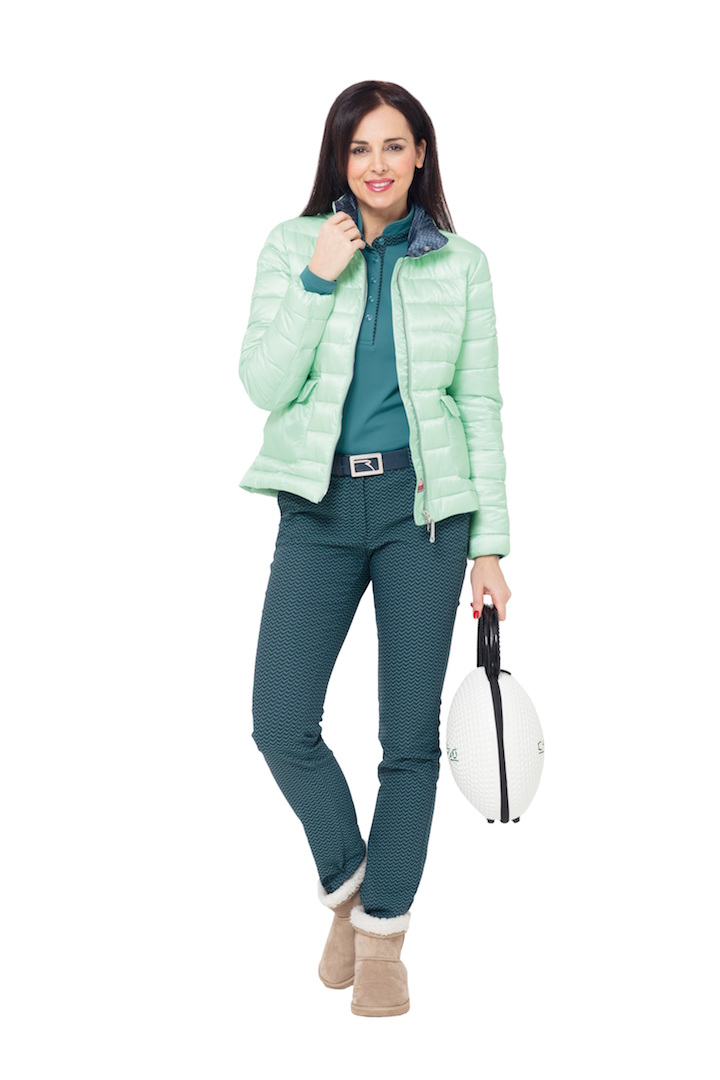 Chervò's pioneering 'Aqua-Block', 'Wind-Lock' and 'Pro-Therm' technologies again provide the key elements for both the men's and women's ranges, with the company using its 'Happy Goose' 100 per cent animal-free down exclusively for padding in its jackets.
A wide range of vibrant colours give the range a unique and outstanding appearance, including the new 'Borealis Sunrise', Frozen Pastels' and Ice Flowers' colour themes for ladies and 'Borealis Lights', 'Cold Tundra' and 'Art and Arctic' themes for men.
The AW17/18 collection also introduces some new styling concepts and finishing for a number of its men's and ladies' products.
These include the Pro-Therm Milus jacket – which comes with semi-detachable sleeves – and versatile Muvis and Magamomo three-in-one jackets for men, and the use of a lighter and stretchier fabric for improved high-activity performance in its latest range of ladies' trousers, turtlenecks and polos.
Erlacher added: "Smooth and soft fabrics, particular designed fits and volumes, as well as fluffy paddings, combined with a range of colour shades – these colours reflect exactly the perfect harmony between natural elements in the Arctic."
Created in 1982 by Peter and Manfred Erlacher, Chervò offers a range of vibrant, stylish and authentic collections, which feature the latest cutting-edge technology and performance materials.
Related:
Callaway unveil 2017 Footwear range