Fashion
May 30th, 2017
Bunker Mentality partner with Polygenie
To keep clothes fresher for longer
Words: GolfPunk

Bunker Mentality is the first golf company to partner with Polygiene the best performing most environmentally friendly permanent odour control solution available today. 
A Bluesign approved, permanent, anti–bacterial fabric treatment which uses silver salt technology to inhibit and guard against the growth of odours, will help your garments smelling fresh for longer.
Bunker has added Polygiene solution to its new SS2017 CMax Performance polo's enhancing further the technology already in the fabric used.
Tamasine Green, Bunkers Managing Director, commented: " We are constantly striving to improve our garments and this is an excellent addition to the existing technology in our performance polo range. Its also good to be the first golf brand to partner with Polygiene which is a big complement and we will now be looking to add the solution to other parts of the Bunker collection going forward". 
To prove how effective the Polygiene treatment can be, sales director Brian Mair decided to put it to the test and wore one shirt for 18 consecutive daily runs without washing the garment. 
https://www.youtube.com/watch?v=gublD7pLRMs
Mair said "From 1st May I put the Cmax Big Spot, with Polygiene technology, through its paces. Literally. 110kms of pure sweat – but without washing the shirt once. The shirt felt great when I first put it on and it still felt great when I took it off after the final run of the test. I have no doubt that it would be the perfect solution for the likes of a golf break in the sun – more time golfing and less time washing. 18 runs in 18 days – golfers think in multiples of 18!
Another factor, which was not actually what I set out to test, was how light the shirt is. Running at 10km per hour pace is not too bad (especially for an old guy like me!). I was really impressed with how comfortable I was at all times, which is more than can be said for some of my normal running kit. I accept that button down collars and trendy long plackets are not typical for gym work – but, there again, why not?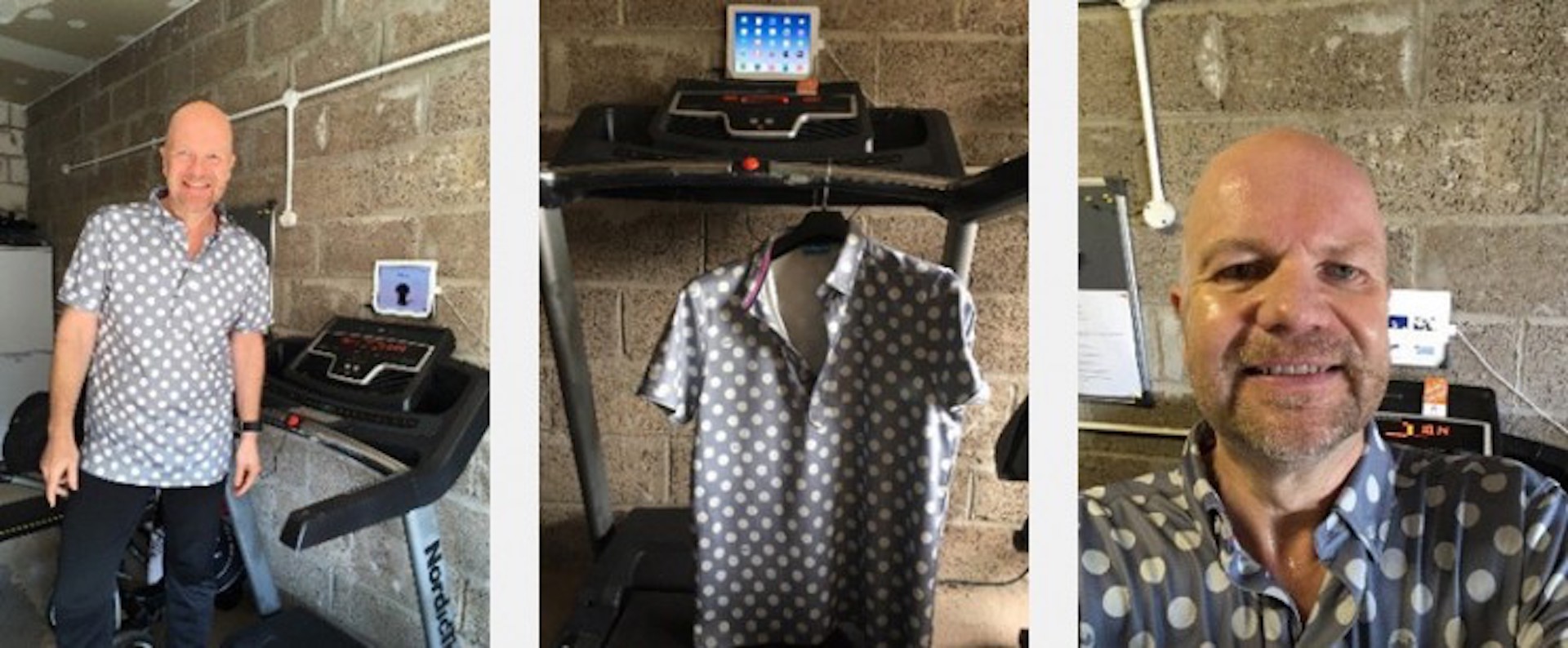 I honestly think I could have gone from the treadmill straight to the office and, other than my sweaty red face, no one would be any the wiser".
Related:
adidas launch adipure old school range