Fashion
Oct 7th, 2018
High-performance Zerofit baselayers launch in Europe & UK
Premium Japanese outdoor clothing brand makes its local debut
Words: GolfPunk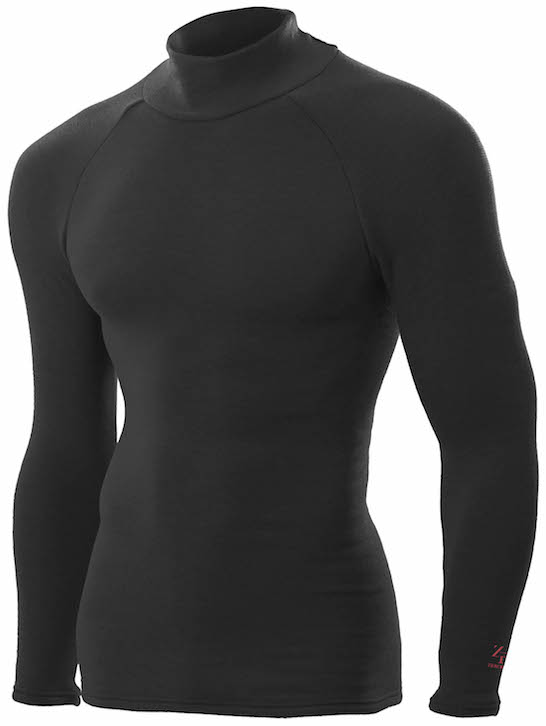 The fast-growing market for performance enhancing baselayer products in the UK and Europe is set to benefit from a new player, following the development of a licensing partnership between premium Japanese sports brand Eon Sports, manufacturers of the popular Zerofit range of baselayers, and Ireland-based sportswear company Advanced International Ltd.
The ZeroFit apparel brand was created by Koji Higashi, owner and founder of Japan-based Eon Sports and owner of premium Japanese golf hardware brand, Giga Golf.  He created a range of baselayers designed specifically for outdoor enthusiasts, amateur or professional sportsmen and women taking part in a wide range of activities as well as for anybody spending time outdoors in cold climates where body temperature control is essential for comfort and performance.
Mr Higashi launched the Zerofit range in 2005 after constantly finding himself feeling cold while playing golf. He initially developed a range of technical active baselayer products under the banner of 'Smart Warriors', however the brand really took off in Japan in 2010 with the launch of the innovative Heat Rub range, which offers ultimate warmth, but also provides the wearer with complete freedom of movement, making it ideal for a wide variety of outdoor activities.
Commenting about ZeroFit and the new partnership, a spokesman from ZeroFit Europe Ltd, said: "We are hugely excited about this range of products, it's unlike anything we have found in any sports market and it's unique point of difference of creating heat instead of just trapping it against the body will allow us to target traditional and non-traditional markets.  We feel that golfers in particular will see the benefit of the warmth and comfort that ZeroFit technology provides them."
HEAT RUB TECHNOLOGY
The current Zerofit heatrub range boasts four innovative baselayers – Heatrub Ultimate, Heatrub Move, Heatrub Hybrid and Heatrub Light – all of which are designed to enhance performance when the temperature drops.
The high quality products benefit from ground-breaking Heat Rub technology, which is unique to Zerofit in the sportswear market. While a traditional baselayer seals in body heat, it does not generate heat itself, whereas Heat Rub products not only seal in all that important body heat, but it also creates its own heat due to the unique properties of the 'double loop' fibres that are built into the inner part of the garment.
This proprietary 'double-loop' barrel fabric is made of a combination of materials – 65% acrylic, 18% nylon, 12% cupra, 5% wool and 2% polyurethane – which provide both heat insulation and 'friction heating' via extra-long polypropylene fibres which ensure a layer of warm air is retained around the body. Even the slightest movement of these fibres causes friction, which creates heat simply by putting it on, instantly warming up the wearer and maintaining that heat as they go about their activity.
Zerofit baselayers are tailored to precisely fit the contours of the body to give maximum comfort, with no restriction on movement, making them ideal for wearing for a wide range of sports, leisure activities and work-related environments where heavier, more bulky clothing will negatively affect performance.
ZEROFIT HEATRUB MOVE
The Heatrub Move baselayer features both warmth and temperature regulation properties, and is designed for those taking part in more athletic sports and activities.
A unique 'LABO' fabric boasts a cooling two-layer construction, which wicks moisture away from the body, so that sweat quickly moves from the skin to the outer shell of the garment to keep the wearer feeling warm, yet comfortable.
Zerofit LABO is constructed with 45% polypropylene, which is significantly lighter than polyester or nylon, and provides more warmth for less weight. The polypropylene fibres also retain more heat for a longer period of time, and boast excellent insulation and hydrophobic properties to keep the wearer both warm and dry.
The ZeroFit Heatrub Move is available in black or grey colour options, in sizes S, M, L and XL. RRP: £50.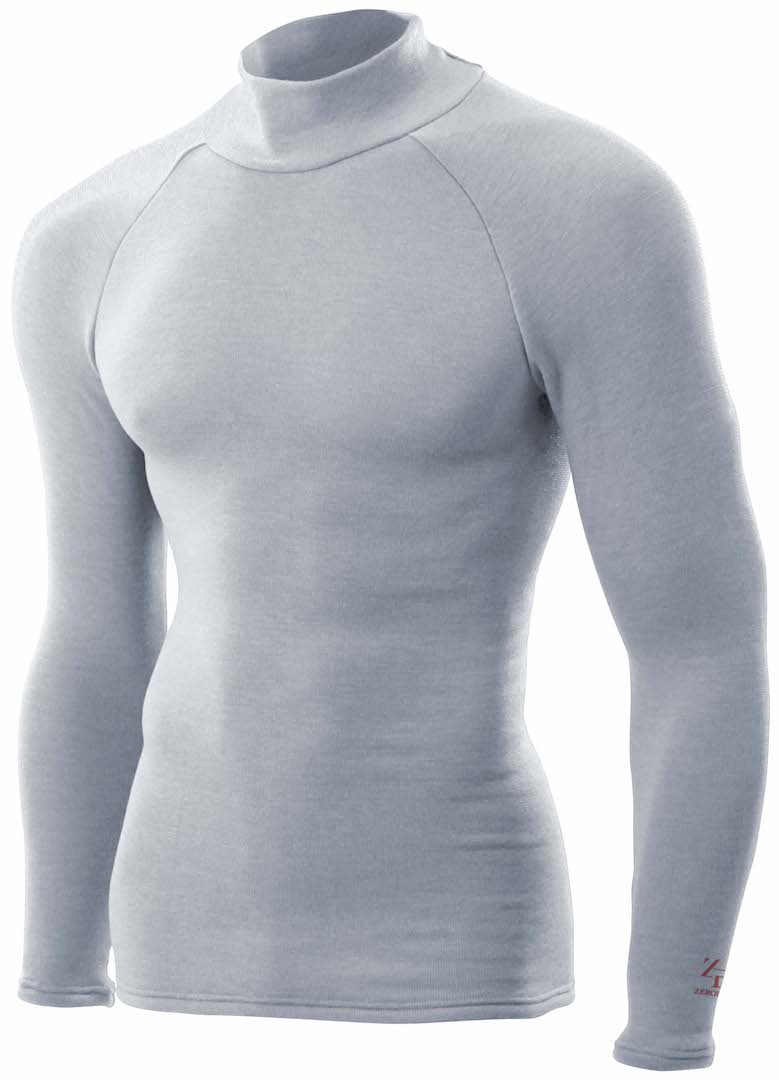 ZEROFIT HEATRUB ULTIMATE
Ideal for combating the coldest of temperatures, the ZeroFit Heatrub Ultimate is twice as warm as a jumper and yet is thin and lightweight enabling complete ease of movement for active sports. Unlike a standard baselayer the fibres on the inside of the Heatrub Ultimate rub against the skin to create instant frictional heat, making it feel warm the instant you put it on.
The ZeroFit Heatrub Ultimate is available in red, charcoal, grey or black, in sizes S, M, L and XL. RRP: £50.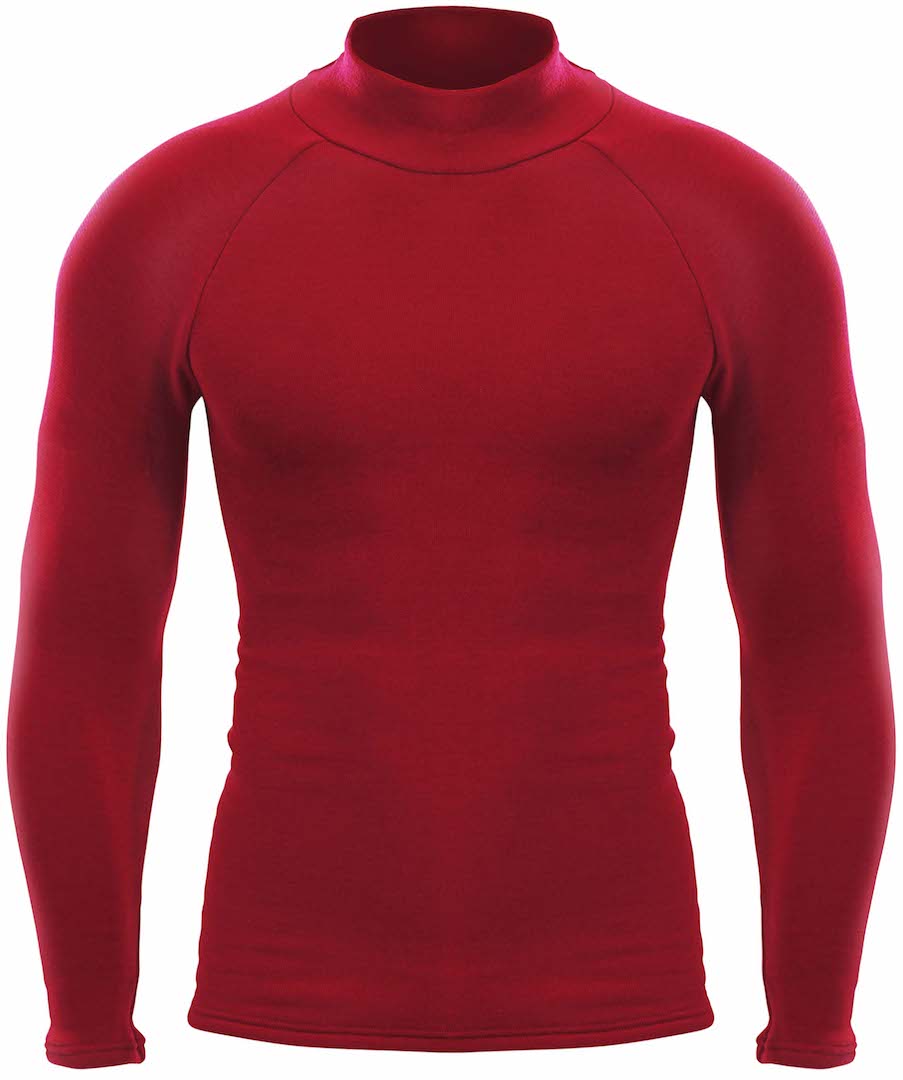 ZEROFIT HEATRUB HYBRID
Ideal for activities where it is important to keep the body's core warm, yet cooler in the arms, the Hybrid features Heat Rub technology in the back and abdomen area only, ensuring ultimate body warmth, while the sleeves are made from an Angola cotton weave that offers excellent elasticity, is reasonably light, yet still has excellent heat-retaining qualities.
The Zerofit Heatrub Hybrid is available in navy/grey or black/charcoal, in sizes S, M, L and XL. RRP: £50.
ZEROFIT HEATRUB LIGHT
The Heatrub Light boasts the same fabric technologies found in the other Heat Rub products, but has extra focus on mobility. Weighing 50g less than other baselayers in the range, it still retains fantastic heat retention qualities in a more lightweight design.
The Zerofit Heatrub Light is available in charcoal and white, in sizes S, M, L and XL. RRP: £50.
For more details on the complete range of ZeroFit apparel and accessories, visit www.zerofit.co.uk.
Related:
adidas Golf Reaches New Heights With The Go-To Adapt Jacket