Fantasy League
Mar 1st, 2016
WGC Cadillac Championship Fantasy Challenge
The Blue Monster, Doral... bring it on!
Photography: Getty Images
The Blue Monster, Doral... bring it on! Join our Fantasy Challenge and you can win a Golf Buddy GPS watch. It's fun and you'll most likely trounce us lot!!
Click the image to join! It's FREE!!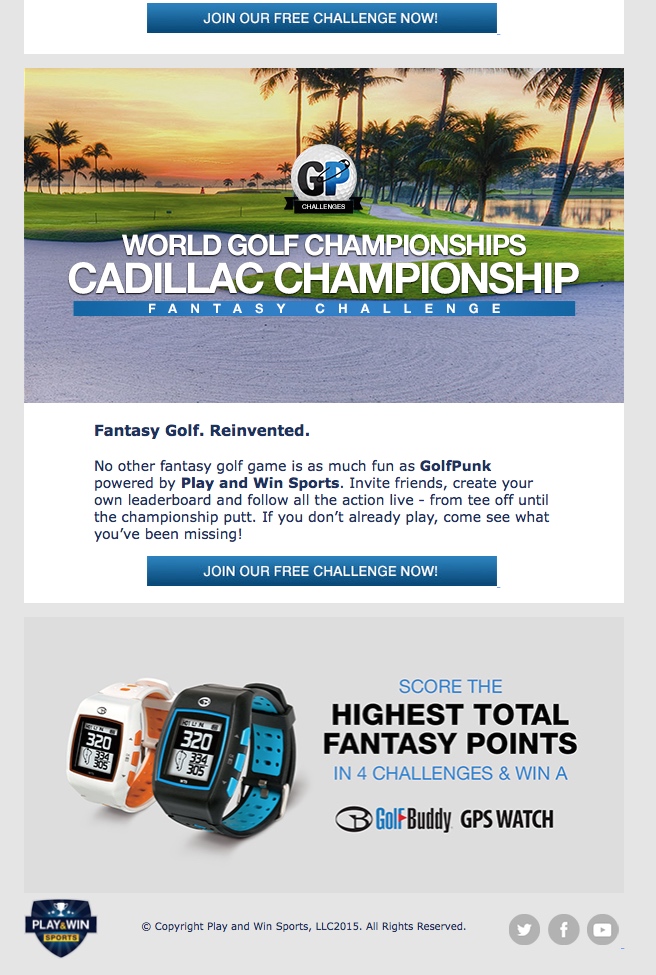 Staff picks:
Editor Tim: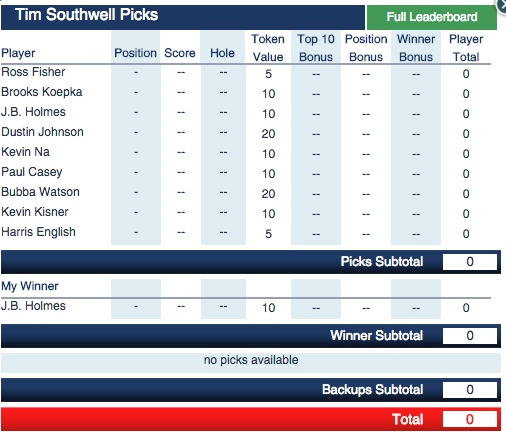 "This time I actually looked up who did well last year and made informed picks based on who likes the course. I picked J.B. Holmes to win. He's ranked 22 in the world and finished second to Dustin Johnson at Doral last year. Plus, he looks like he'd buy you a pint if you'd run out of cash."
Dep Editor Dan: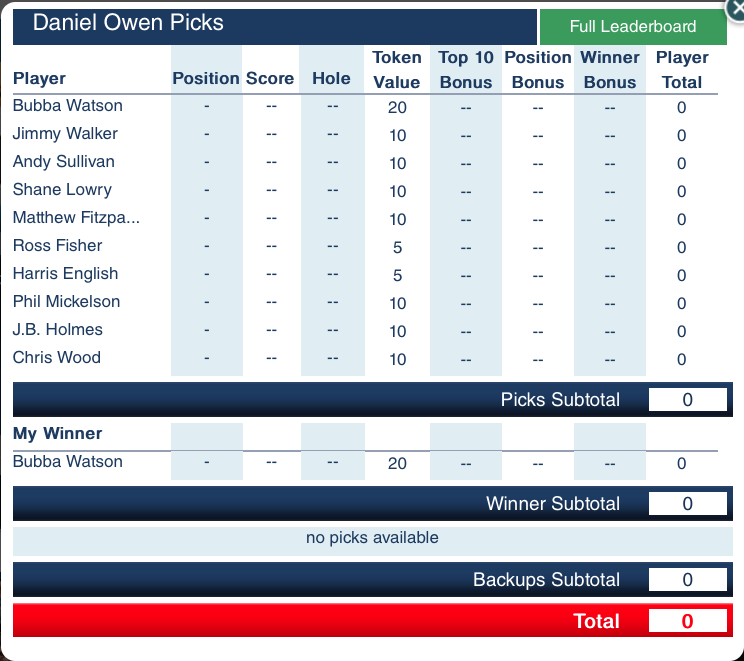 "I've followed the Golf Spiv's advice and gone for Bubba, every year he's right at the top of the leaderboard at Doral. Elsewhere it was tricky week to make your picks, as there are far fewer low ranked golfers in this event. But I'm happy with my picks, Phil Mickelson has looked good this year. Jimmy Walker played well for the first two rounds last week, and is due a good week. Matt Fitzpatrick is the future of European Golf, while Andy Sullivan is eager to prove he belongs at the top of the game.  "
GolfPunk Overlord Sophie: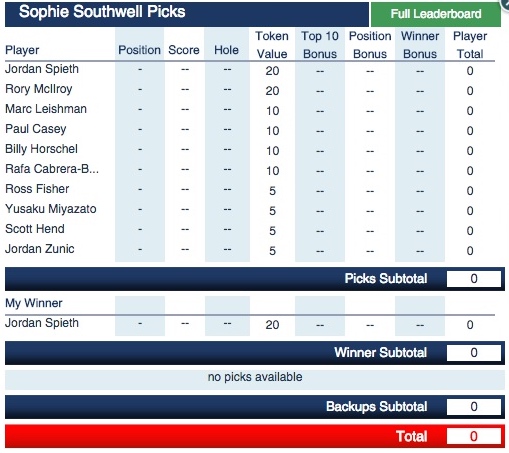 "This week I've chosen players who all wear white caps.  Apart from the five pointers, and there weren't any.  They were just random picks. I chose Bubba as my winner because he's got a Cadillac. This may or not be true."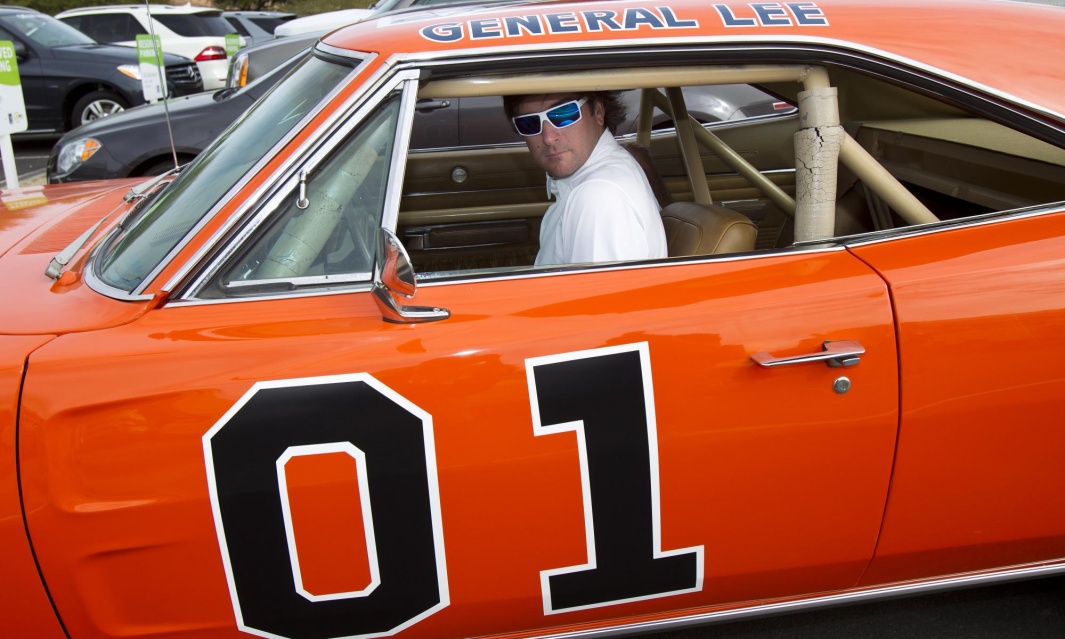 The Brigadier: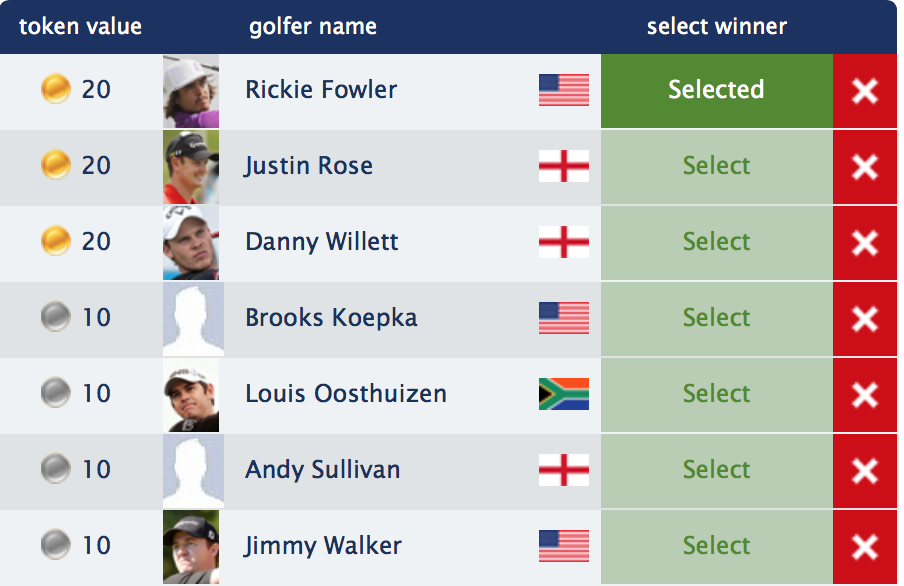 "My picks are as much driven by sentiment as hard facts. I want Rickie to win after throwing it away so painfully against Matsuyama at The Waste Management. I know Justin is playing very well at the moment, and we all know what Danny Willett can do. So I have picked one American and two Brits as my 20 pointers.
'I've then got a broad spread of 10 pointers, including Louis Oosthuizen, who just won Australia at the weekend. Hopefully he won't be tired by the travel from Oz to the US, and can continue his run of form.
'Brooks Koepka is one of exciting US rookies, and he will do something, and soon I am hoping. And it will be fun seeing how Andy Sullivan can compete at this level after such a great season last year. Finally, Jimmy Walker will surely do something this year. Will it be this weekend? I know that The Blue Monster is meant to be all about the big hitters, but I think quality will win out over pure power and length."
Thanks for that Brig!
TAGS: Donald Trump, The Blue Monster, Fantasy Challenge, Rory McIlroy, Dustin Johnson, Fantasy League, 2016