European Tour
Aug 15th, 2019
ISPS HANDA World Invitational Men | Women
A step in the right direction, but
Words: GolfPunk Photography: European Challenge Tour
It has rather flown under the radar but yesterday the ISPS HANDA World Invitational event for both men and women teed of at Galgorm Castle Golf Club and Massereene Golf Club. A first for golf in Europe as women will play alongside (sort of) the men and will play for the same money.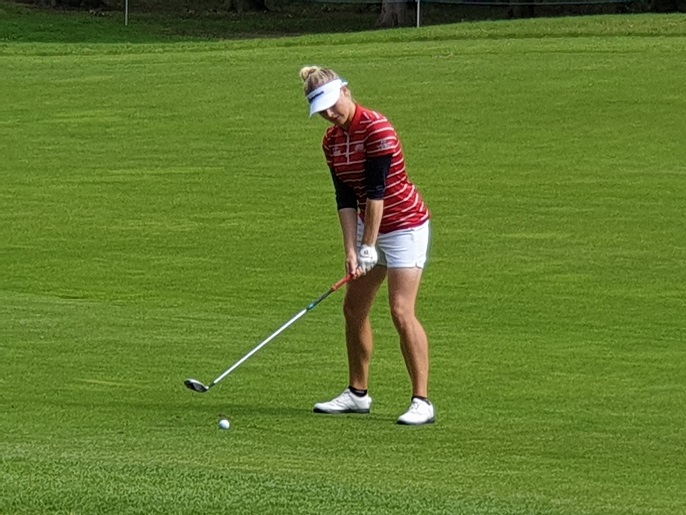 This is a great initiative and a step in the right direction to increase the exposure of the women's game and move it in the direction of the hallowed parity of pay which many commentators see as the nirvana of sorting out the gender pay gap in golf.
However, this is not the top European men playing alongside the top women. The event replaces the Northern Ireland Open and the men's event retains the European Challenge Tour status its predecessor had. The women's field will include some top names including Charley Hull, Solheim Cup captain Catriona Matthew, Carly Booth and Trish Johnson but other top European women are missing
The combined prize fund for both events is modest at $500,000 (split 50/50) but when compared to the purses on the Ladies European Tour it is not too shabby. So why is the event not co sanctioned by the Ladies European Tour?
There is no event on the Ladies European Tour this week and next week they have the Tipsport Czech Ladies Open which a somewhat paltry purse of €120,000. A lot of LET players are in Northern Ireland this week but not all. One assumes it is politics that have prevented this event being supported by the LET.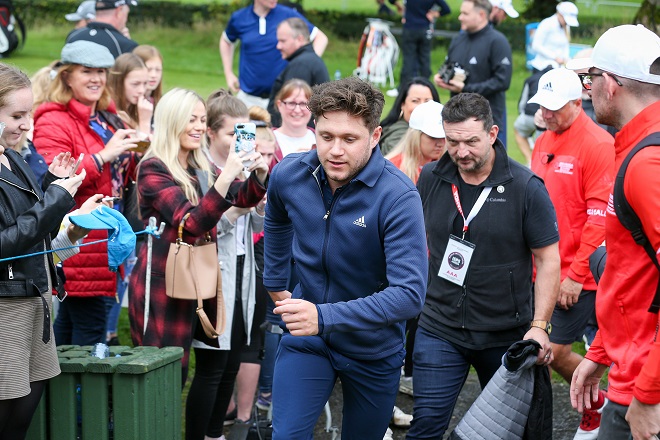 Also, where is the press coverage? BBC Sport trailed the event that focused very much on the fact that the driving force behind the event is Niall Horan's (yes, he of the boy band, One Direction) Modest! Golf management company. However, if you scan the pages this morning, both online and offline you do well to find any mention of the event. Apart from GolfPunk of course who have an article.
Why are Sky, owners of all good golf on UK screens (men's and women's) not sending the cameras over to cover the event? It does not have to be a huge production but I am sure they will wax lyrically on screen how the women's game needs a boost.
It may be that one day there will be parity in men and women's golf, and we will not dwell on the arguments pro and con here, but where are the supporters for this initiative. If you want to help the women's game stopping shouting from the rooftops that the 'one solution' is to move immediately to equal pay and use that voice to support initiatives like this.
Niall Horan, Modest! Management and the European (Challenge) Tour we salute your efforts in getting behind this event. To the rest of you, where are you?
And another thing...
Solheim Cup - Team Europe line-up is complete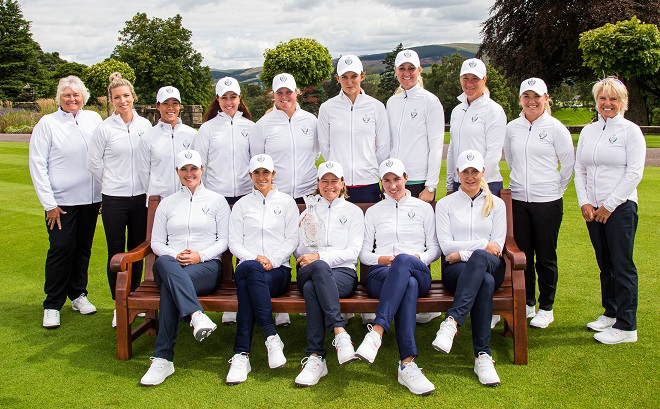 TAGS: European Challenge Tour, Modest! Management, Niall Horan, Ladies European Tour, ISPS HANDA World Invitational, Massereene Golf Club, Galgorm Castle Golf Club, European Tour, 2019