Equipment
Aug 12th, 2020
Vokey is flying under the radar
With Limited Jet Black SM8 Wedges
Words: GolfPunk
The unrivalled craftsmanship, performance and technology of Vokey Design SM8 wedges – the overwhelmingly most played wedges on the PGA Tour – will now be available in a tour-inspired all-black configuration.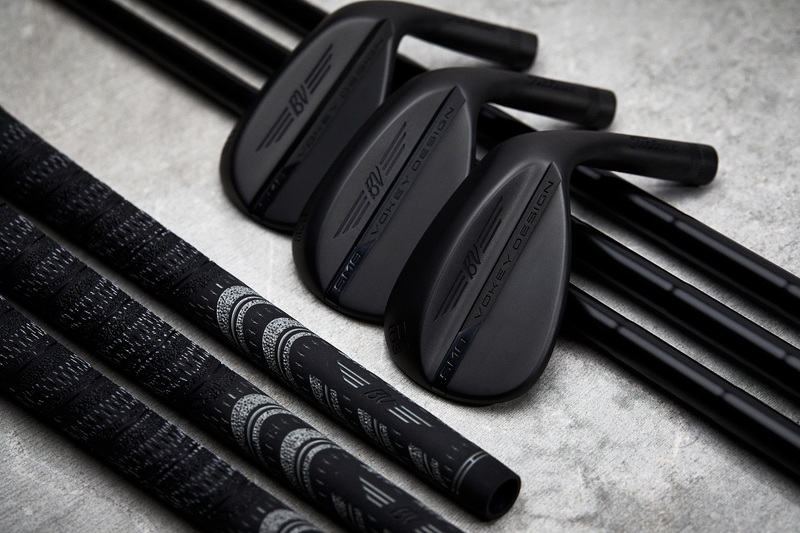 This limited release features SM8's Jet Black raw finish enhanced with black paint fill in the logos and graphics, complemented by a Dynamic Gold S200 Black Onyx shaft and exclusive Golf Pride New Decade Multi-Compound Black/Grey grip with BV Wings.
Cameron Smith, who won this year's Sony Open playing all-black SM8's, is among a group of tour players who prefer the Jet-Black finish. (SM8 is also available in Tour Chrome, Brushed Steel and the tour-preferred Raw finish.)
Limited Jet Black SM8 wedges are available in golf shops August 28th, with all 23 loft, bounce and grind combinations (in both RH and LH) available through custom order or WedgeWorks on
www.titleist.co.uk/golf-clubs/wedges/wedgeworks
Aaron Dill, Vokey Tour Representative, said: 
"I've been stocking more and more Jet-Black heads on the Tour Van each year. Players love the look of it, and the contrast you get when you add custom stamping and paint fill – it just pops. Jet Black also helps players reduce glare on those really bright days. When you add in the black shaft and grip, it's a sharp setup."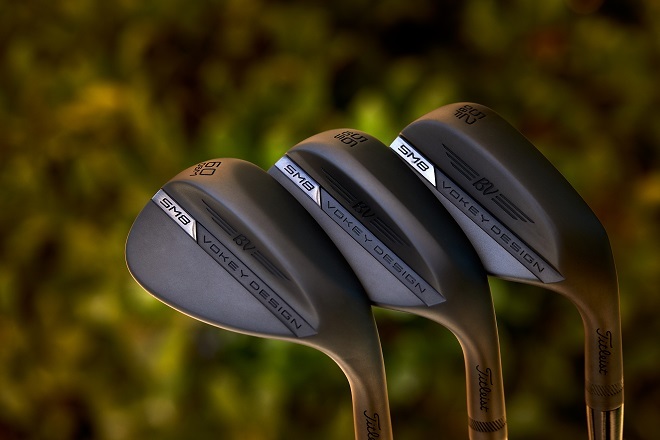 SM8 TECHNOLOGY
Great wedge play comes from distance control, shot versatility and spin. SM8 improves performance in all three areas through the following key innovations:
Reimagined Progressive CG is pushed forward from the face for increased MOI (up to a +7% increase in the higher lofts) – producing improved distance and trajectory control, better feel and a clubface that wants to square up at impact for more consistent results. To achieve this, Vokey's team lengthened the hosels and counterbalanced that weight with high- density tungsten low in the toe. 
Vokey's six Tour-Proven Sole Grinds – F, S, M, K, L and D – developed and refined through decades of work with the best shot makers in the game, allow golfers of all skill levels to be precisely fit for their swing type (steep, neutral, shallow), shot making style and course conditions (firm, neutral, soft).
100% Inspected  Spin  Milled  Grooves are cut with a level of precision that is unique by finish, producing maximum spin and shot control. Micro-grooves are individually cut in between grooves, which maximise spin on partial shots. Proprietary heat treatment is applied to the impact area to double the durability of the groove without impacting feel – making it the most durable groove in golf.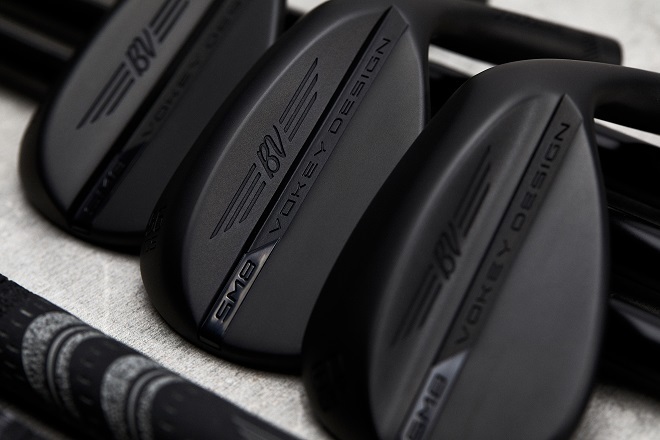 VOKEY WEDGE SELECTOR 
The Vokey Wedge Selector tool on Titleist.co.uk helps golfers select the proper loft, bounce and grind options for their swing and course conditions. Vokey recommends that golfers visit their local Titleist fitter to confirm the results.
https://www.titleist.co.uk/golf-clubs/wedges/wedge-selector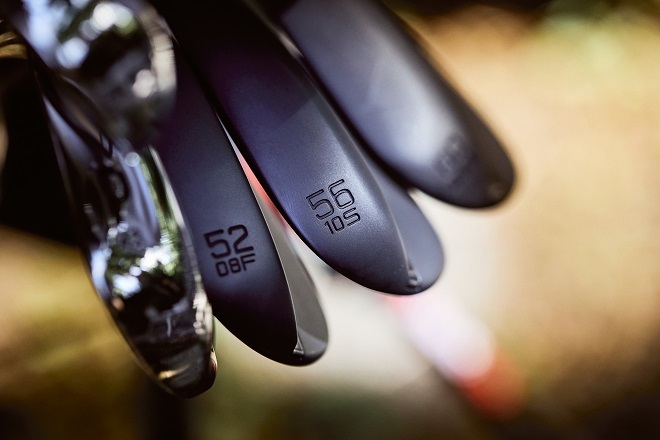 ADVANCED PERSONALISATION AND CUSTOM OPTIONS 
SM8 wedges feature a more modern, clean look, which also provides a canvas for customisation. Inspired by Aaron Dill (@VokeyWedgeRep), the WedgeWorks custom options are expanded to include:
Expanded stamping options, including 10-character Straight/Freestyle stamping and 15 characters around the toe; and
Custom paint-filled Loft, Bounce and Grind markings and BV Wings logo
SM8 wedges can also be custom ordered with an industry-leading selection of shafts, grips, shaft bands and ferrules. For a complete list of options, visit:
www.titleist.co.uk/golf-clubs/wedges/wedgeworks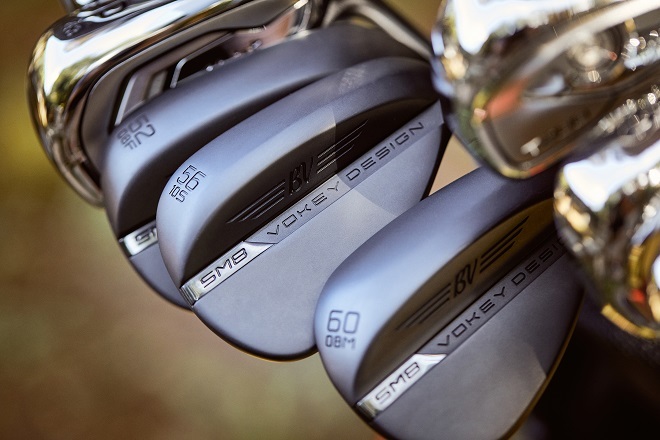 AVAILABILITY
: 
Limited Jet Black SM8 wedges are available for pre-order from August 11th and are available to purchase in-store from August 28th SRP £185 / €220.00 (RH & LH)
---
And another thing...