Equipment
Oct 11th, 2023
Titleist Introduces Scotty Cameron Concept X 7.2 LTD Putter
Limited Release Design Inspired by Tour Only Model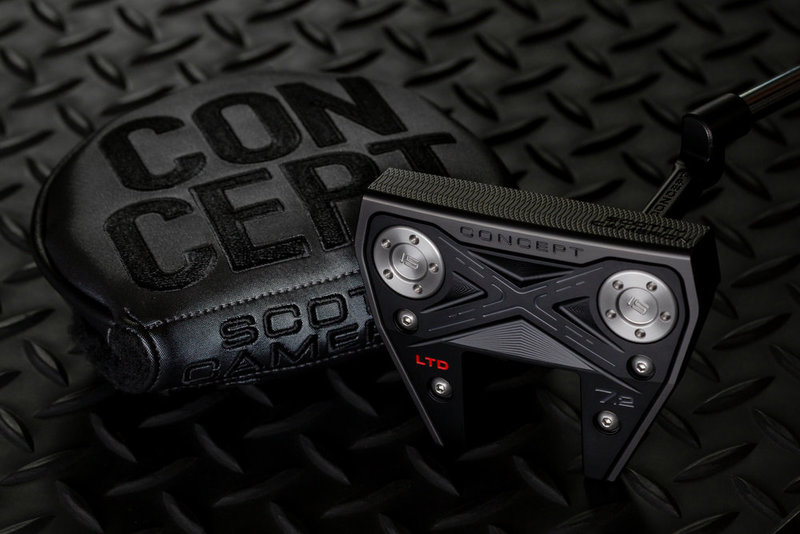 Scotty Cameron introduces the new
Concept X 7.2 LTD
putter, a limited-release offering that combines the performance of the Phantom X 7 with a tour-inspired plumbing neck.
Played by winners on both the PGA TOUR and DP World Tour, the Concept X 7.2 LTD design delivers the stability and alignment features of a mallet putter with the toe-flow of a blade. The high-MOI mallet, precision milled in the U.S., is complemented by its Tour Black finish and cherry dot sight line to create an elegant, high-performance limited creation. 
Increasingly popular among the world's best players, mallet putters with toe flow-promoting necks give players all the desired attributes of a larger profile along with the arcing feel of a blade putter. The Concept X 7.2 LTD delivers tour-proven alignment cues with its angular, winged shape, while its 303 stainless steel body and lightweight 6061 aircraft aluminium flange and sole combine for ideal weight distribution, stability and performance.
The Concept X 7.2 LTD will be available in select Titleist golf shops worldwide beginning Friday, September 15 in both right-handed and left-handed versions.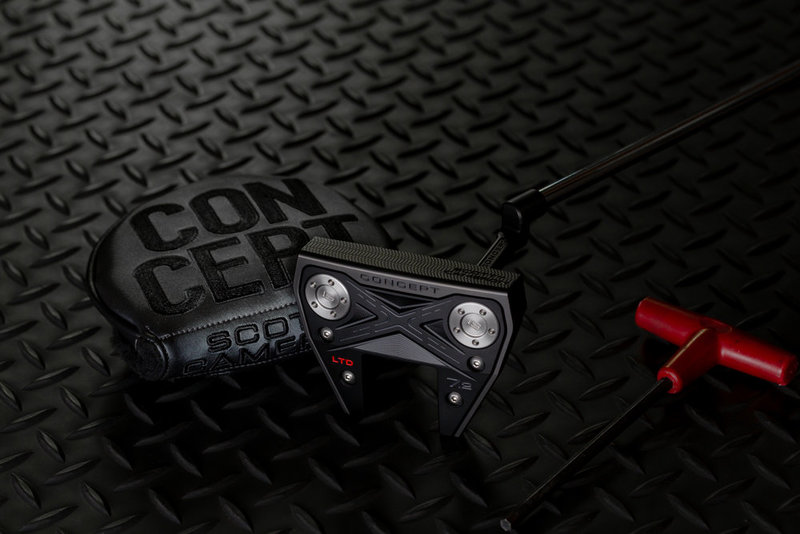 QUOTING SCOTTY CAMERON
"The Concept X 7.2 LTD was inspired by the Phantom X 7.2, a Tour Only prototype we designed for professionals who want the best of both worlds – a putter that swings like a blade with the alignment benefit that comes from a plumbing neck, all with the stability of a mallet."
"Every one of these putters is hand-painted, hand-finished and assembled by hand. It is a true modern mallet built for golfers who want blade-like toe flow in a larger, more stable body."
TOUR-WINNING DESIGN
The Concept X 7.2 LTD offers players the tour-winning design of the Phantom X 7.2 tour prototype model currently in the bags of several players across the worldwide professional tours, including Titleist Brand Ambassador Davis Riley.
Riley earned his first PGA TOUR title earlier this season at the Zurich Classic of New Orleans, gaming the 7.2 model he's had in the bag since early '22. Riley, who played a blade throughout college and on the Korn Ferry Tour, made the switch to the Phantom X mallet looking for added stability with the toe flow he prefers.
"It's awesome. The way it looks, all the square lines, I feel like it frames the ball really well and everything sits super square," Riley said. "I've always been a big believer in that putting, if you're really comfortable looking over and everything feels square, it's just going to set up for good putting."
The Phantom X 7.2 tour prototype putter has won multiple times on the DP World Tour, most recently at the D+D Real Czech Masters where Titleist Brand Ambassador Todd Clements captured his first DP World Tour title.
CONCEPT X 7.2 LTD OVERVIEW
A limited run of Concept X 7.2 LTD right-handed models will be offered to golfers in 33", 34" and 35" lengths, with a left-handed version available at 34". The Concept X 7.2 LTD features Scotty's dual milled face technology, which combines soft feel with extremely consistent performance off the face from heel to toe.
The model's plumbing neck is based on the new I-beam style plumbing neck but has been re-designed in a new shape and weight to complement this refined, high-MOI mallet.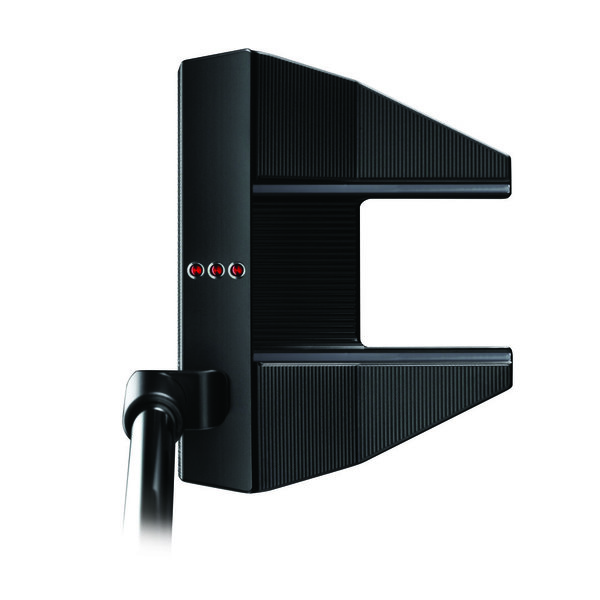 MULTI-MATERIAL CONSTRUCTION: By integrating precision milled 303 stainless steel with a lightweight 6061 aircraft aluminium flange and sole component and engineered vibration dampening technology, the Concept X 7.2 LTD incorporates Scotty Cameron's design methodology of using complementary materials to achieve desired performance at the preferred putter length and weight.
NEW PLUMBING NECK: Uniquely identifying this limited concept putter with industrial engraving on each side of the I-beam plumbing neck, this new design not only provides one shaft of offset but also has been precisely engineered at the desired gram weight to facilitate slight toe flow and proper overall balance.
REFINED DUAL PURPOSE ALIGNMENT: Three milled sight dots on the topline accented in translucent red with machined metal perimeters are paired with dual grey sight lines in the flange to frame the golf ball and provide confident, rail-like alignment.
WEIGHTING & SHAFT
The Concept X 7.2 LTD putter features performance weighting with two customisable stainless steel sole weights and has a stepless steel shaft. 
ACCESSORIES
A new Pistolero Plus grip – identified by its larger profile in the top hand location near the end of the grip and the thicker, less tapered low hand profile – with black texture and grey lettering complements the model's Tour Black finish along with a Concept X LTD shaft band and matching Concept X LTD mid-round headcover.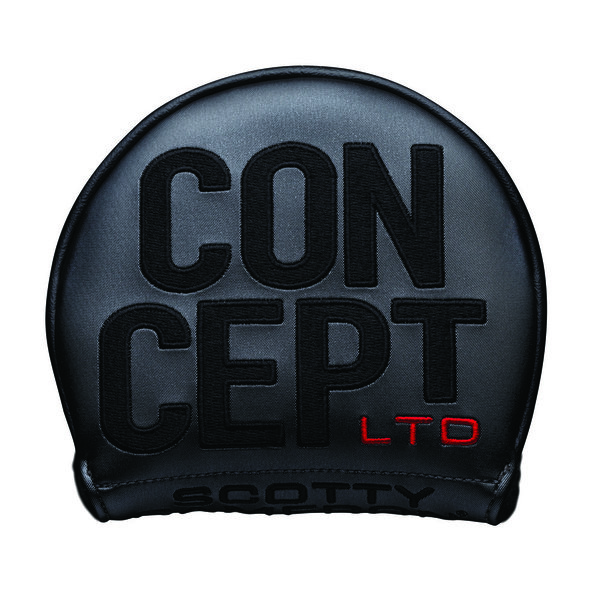 FINISH & GRAPHICS
To arrive at the model's elegant, Tour Black finish, the Concept X 7.2 LTD undergoes a proprietary misting process to achieve a radiant yet glare-resistant texture. 

The stainless steel putter head is then finished in Tour Black, while the 6061 aircraft grade aluminium component is misted and anodized in a bright dip black finish. Scotty's familiar three-dot theme carries through to the pocket cherry dots, accented in translucent smoke paintfill. 

The sight lines are painted dark grey, while the topline milled sight dots are accented in translucent red with raw machined metal perimeters. The Concept X 7.2 LTD engravings are painted asphalt, red and black.
AVAILABILITY AND PRICE
The new Scotty Cameron Concept X 7.2 LTD putter will be available worldwide through select Titleist authorised golf shops in a limited number beginning September 15, 2023.
SRP/MAP: £725/$750
TAGS: Equipment, Scotty Cameron, Titleist, 2023
---
And another thing...