Equipment
May 24th, 2023
Stewart Golf Releases Vertx Remote Trolley
The most intelligent remote trolley ever?
Photography: Stewart Golf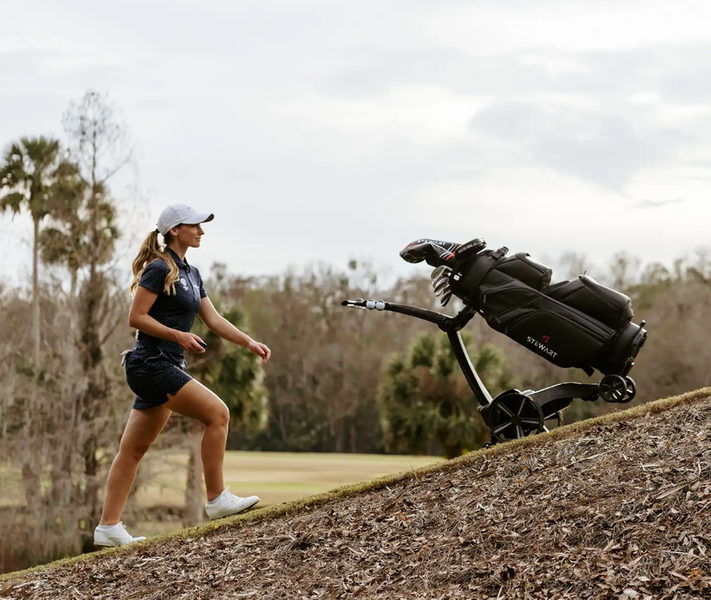 Stewart Golf
has expanded its electric trolley range with the launch of the
VERTX Remote
, a brand new model that boasts Active Terrain Control, a new operating system designed to give the user ultimate control of their trolley on any course, no matter how challenging its landscape.
Using ATC, the VERTX will react to its surroundings and redistribute power independently between its twin super-charged motors depending on the gradient of the course. Unlike basic downhill breaking, ATC will automatically keep the VERTX travelling at the desired speed and direction uphill, downhill, and when traversing side slopes.
The innovative ATC system is powered by the new AP1 Cortex Microchip. This advanced processing unit monitors power requirements from each motor up to 1,000 times per second and redistributes it to maximise performance at any gradient.
This new system will also adjust to different golf bag weights, allowing smoother responses for those who use a lighter bag. With a 100-yard range, golfers will always have control, no matter how large the green or how far wide their tee shot travels.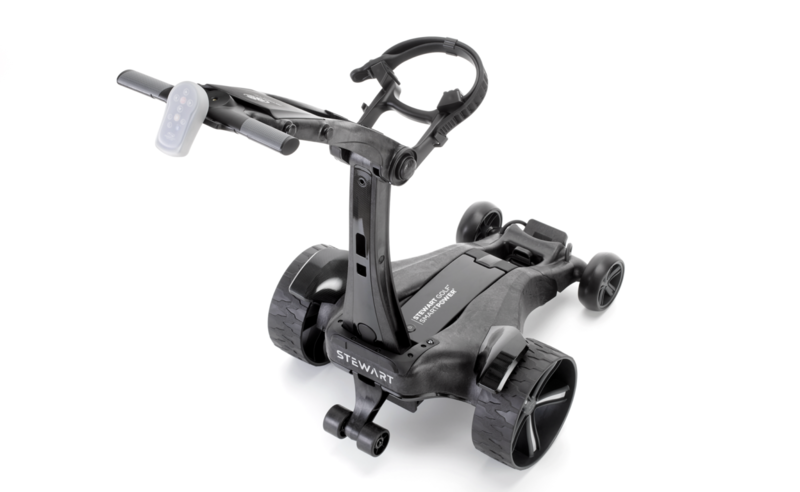 The VERTX features Stewart Golf's innovative integrated stabiliser which automatically deploys and retracts when the VERTX is folded or unfolded. When the APEX approaches a steeper gradient, it simply tilts back and using the stabiliser continues driving up that hill.
A second-generation SmartPower Lithium battery provides golfers the option of either 27 or 45-hole capacity variants. The plug-and-play battery offers golfers the ability to monitor their usage and capacity in real time, using the free Stewart Golf smartphone app, allowing owners to play for longer than ever before.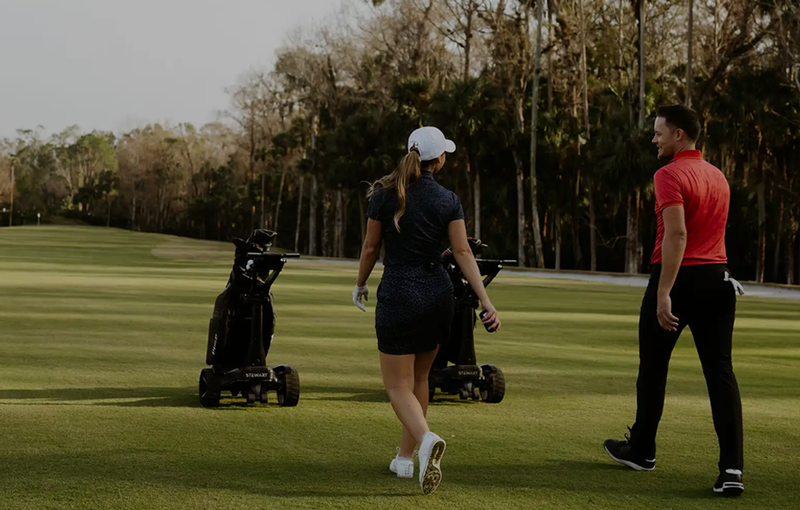 The VERTX comes with ultra-compact folding for easy storage and transport, including built-in handle for the option of one-handed lifting. New 5S wheels provide increased traction for improved handling on course, while giving the VERTX an eye-catching, modern new look.
At launch, the trolley will retail from £1,249 and customers will be able to choose from either the Black or Carbon Edition. It comes with a 100-hole money back guarantee.
Mark Stewart, CEO of Stewart Golf, said: "The VERTX represents the biggest launch of the year for us. Our development team have worked tirelessly to provide golfers with a distinctive, innovative remote trolley that truly enhances their game and helps us reach our goal to change how the world plays golf. With the forward-thinking technology applied to the VERTX, we believe we have a machine that not only looks fantastic, but performs at a level that sets itself apart from anything else out there."
Keep an eye on the website and our socials for our forthcoming review of the Stewart Golf VERTX, where we will be putting it through its paces out on the course...
---
And another thing...