Equipment
Oct 15th, 2023
PING Europe Takes Next Steps Towards Sustainable Future
655 energy saving solar panels installed at European headquarters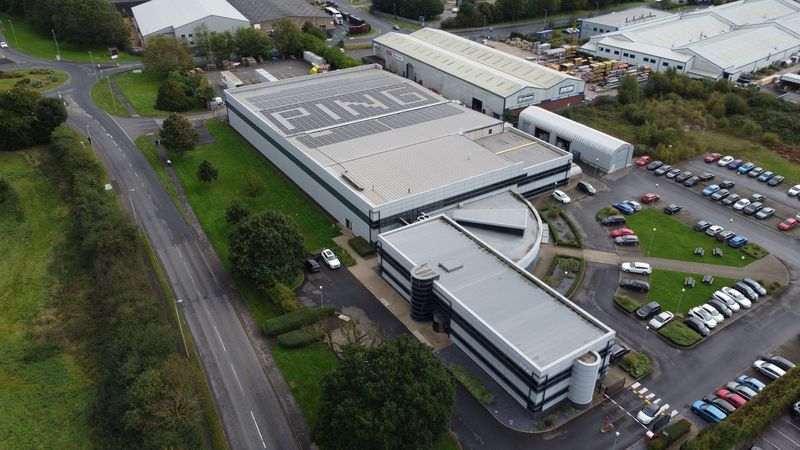 Leading equipment manufacturer, PING, has taken the next steps towards sustainability
by installing 655 energy saving solar panels onto the roof of its headquarters in Gainsborough in the shape of the PING logo. 
The company has recently announced a collaboration with Cactus, a bespoke energy design service, that assisted with the installation of this exciting new project. The panels will produce an incredible 250,000Kwh of energy per year of which 71.5% will be consumed first hand by the business within day-to-day operations. 
This will have a significant impact on PING's energy consumption and result in the organisation being 41.5% self-sufficient in terms of energy use. Any energy not used will be put back into the grid to ensure there is no waste from the solar panels.

Lisa Lovatt, Managing Director of PING Europe, said "We are very excited about the installation of our solar panels, and the impact they will have on our energy consumption and overall sustainability as a company.
"We are always looking for ways to reduce our carbon footprint, and with this new renewable energy source we are working towards completely clean energy use. It's a bonus that the panels are in the shape of the PING logo!"
Cactus Energy specialise in making renewable energy accessible for all. From the bespoke design to the hands-on support throughout the process, the company understands the needs of its clients, helping PING to take the next step towards more sustainable energy use.
TAGS: Equipment, Ping, Environmental Sustainability, 2023
---
And another thing...