Equipment
Jan 20th, 2023
Introducing Shot Scope Academy
The on-course tracking system connecting golfers and coaches
Shot Scope, industry leader in advanced GPS, Rangefinder and shot tracking technology, today unveiled Shot Scope Academy, a first-of-its-kind on-course tracking system that uses advanced technology to establish unlimited connectivity between golfers and coaches.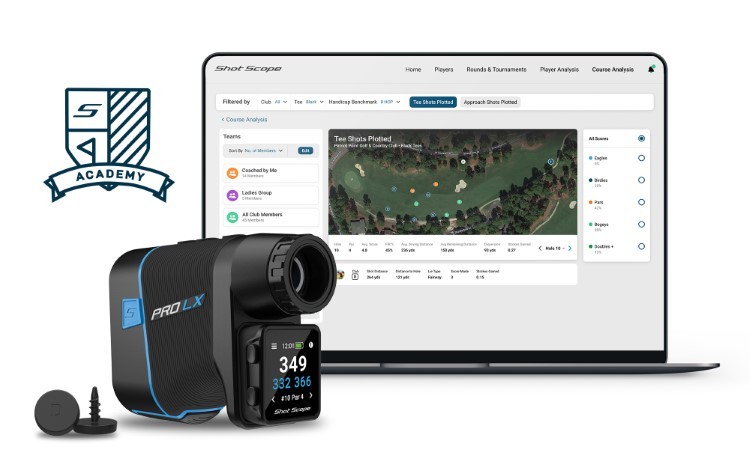 The Shot Scope tracking products are efficient and affordable - yet feature impressive technology that comes with no subscription fees for golfers. With the new Academy system, the technology company allows any golfer to share their performance data and statistics directly with their coach, the perfect tool for improving the efficiency of a lesson.
"Outside of a playing lesson, golfers have never truly had the opportunity to connect with their coaches with such accurate performance data. Coaches can now visually see what a golfer needs to work on," said Gavin Dear, Chief Commercial Officer, Shot Scope.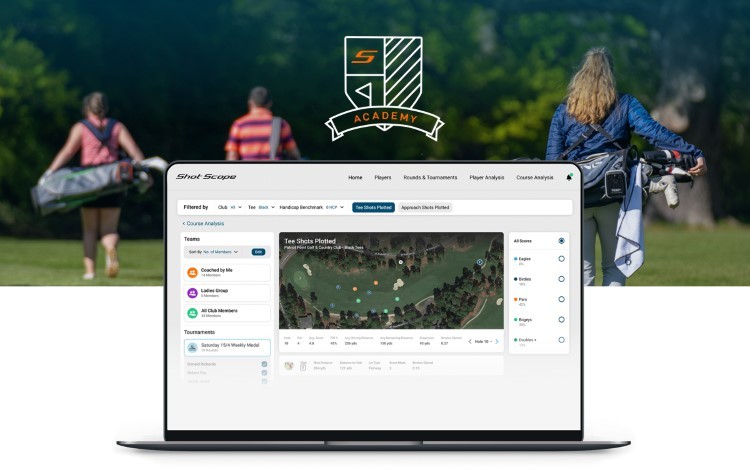 "Shot Scope Academy captures on-course game performance and with every shot documented, golfers and coaches can identify common misses or trends – an incredibly useful tool to help shift the focus onto areas that will take their game to the next level. Golfers now have access to a system that will make every lesson count."
The new system allows coaches to see first-hand the results of every shot hit on each hole during the round, giving them access to over 100 statistics on the golfer's game, including the club used, the end location of the shot, and the hole score. Golfers can take out any discrepancies from their memory and ensure that all their data is fed straight back to their coach for optimal game development.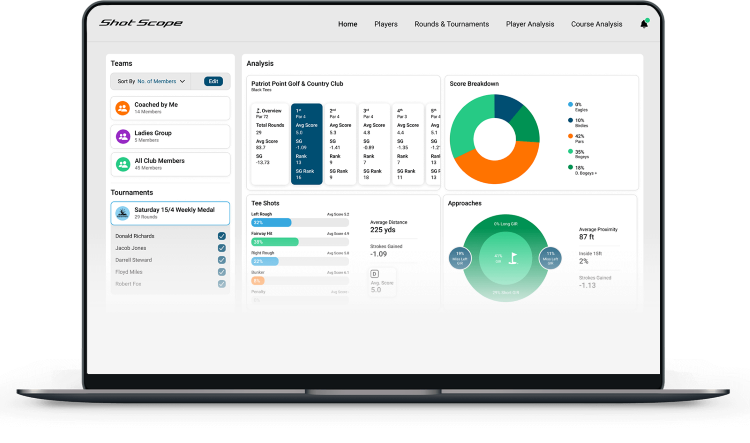 As part of Shot Scope Academy, golfers can connect with their coaches via instant messaging – with coaches able to leave notes highlighting areas of excellence and improvement while setting realistic targets and achievable goals.
The importance of communication between the golfer and coach has proven invaluable and Shot Scope have created a platform for these relationships to thrive. With this new platform, golfers can effortlessly track their game with the knowledge that their coach will be fully informed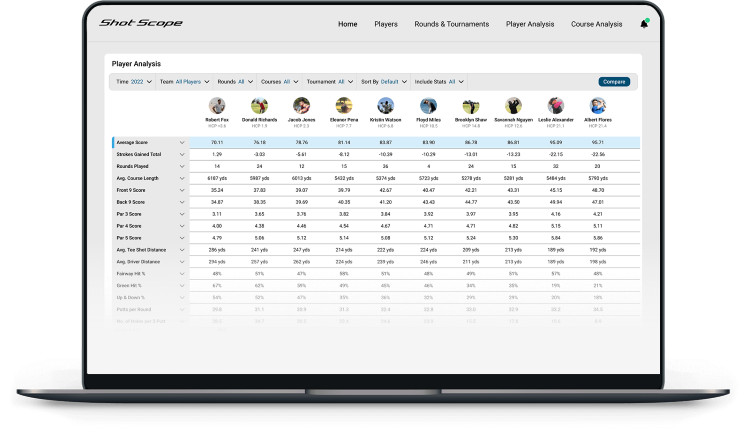 Shot Scope performance tracking products start from as little as £149.99 (H4 Handheld) and exclude any subscription fee. Purchases can be made by the golfer directly at www.shotscope.com, via a recommended retailer or through their golf coach. Golfers and their coaches will receive free and unlimited access to the Shot Scope Academy dashboard.
For more information, visit
www.shotscope.com
or if you are a current Shot Scope user, ask your golf coach to sign up to Shot Scope Academy to enhance your lessons today!
www.shotscope.com/coaching/academy/
 
TAGS: Equipment, Shot Scope, Golf Technology, 2023
---
And another thing...