Equipment
Mar 14th, 2022
HONMA introduces new glove collection
Premium materials for added grip, stretch & longevity
Leading Japanese brand HONMA is introducing a new collection of highly grippy and stretchable gloves for golfers across Europe seeking extra comfort and greater longevity from their gloves.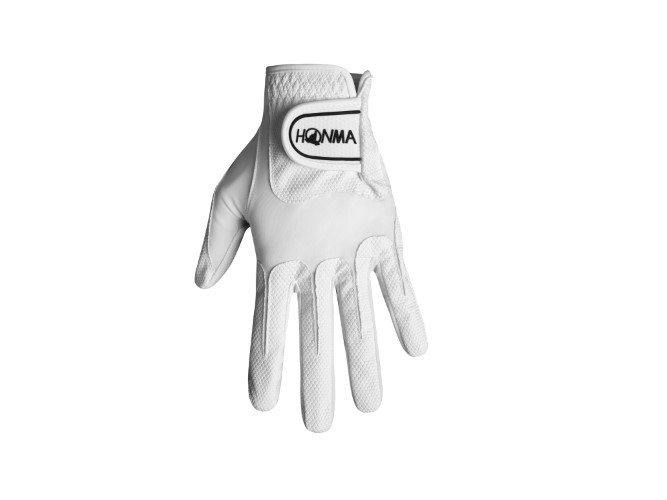 With options for both men and women, the enhanced grip and stretchability offer golfers performance benefits, while the soft yet durable synthetic material enables them to play comfortably with a top-end glove for longer. Through the use of premium materials in the design, the gloves effortlessly cope with the stresses applied during the golf swing for greater longevity compared to a traditional leather model.
The gloves incorporate the advanced Torayca™ material - the same as used in the brand's super-premium BERES shafts - to deliver unrivalled stretch and grip during play, before returning to its original snug fit when taken off.
"HONMA strives to incorporate the most premium materials into all of our products and we can now offer a new range of gloves that match this promise.
"Just like our golf clubs, the production quality of the gloves is exceptional, and we are confident that they will be popular with golfers across Europe." 
Tony Scott, Head of Marketing, HONMA Golf Europe
As well as providing optimal grip and a soft, comfortable feel, the gloves are packaged in a user-friendly and reusable capsule that is large enough to store two golf balls. The case features a clip to allow it to be attached to a golf bag for ease of access.
The men's gloves are available in the distinctive Black/White and Black/Black colours in Small, Medium, Medium/Large, and Large. The women's gloves come in striking White/White and White/Pink colourways, with a choice of Extra Small, Small, and Medium size options.
The collection of gloves is available now across Europe for right-handed golfers only with an RRP of €17.99/£15.95.
TAGS: Equipment, Honma, Golf Gloves, 2022
---
And another thing...