Equipment
Jun 16th, 2020
Garmin MARQ Golfer
Premium timepiece with oodles of golf features
Hot on the heels of the TAG Heuer Connected comes Garmin's latest claim to the luxury smartwatch market. The timepiece is crafted from titanium with a ceramic bezel and comes stuffed with heaps of Garmin features.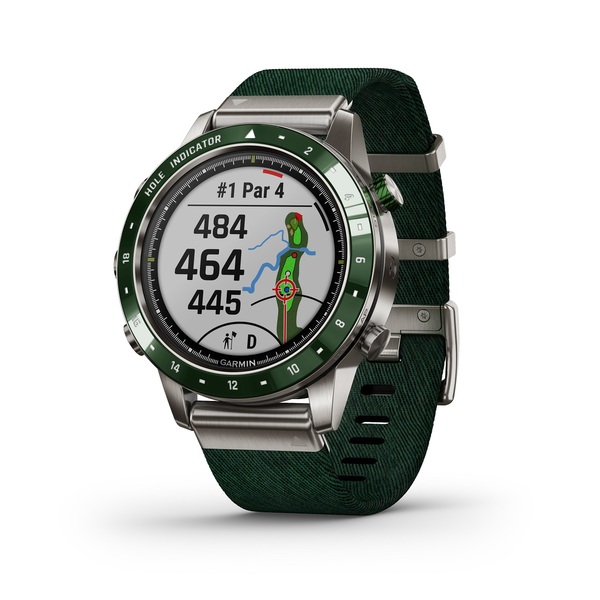 At a price tag of £1,700, you'd expect something special and it is the very much the build quality you are paying for with the MARQ as you might arguably get much of the functionality from a lesser model.
Designed to be worn on and off the course, MARQ Golfer is built with premium materials, a 46-millimetre titanium case and ceramic bezel with custom etched 1-18 golf hole markings and a tritone green jacquard-weave nylon strap. The luxury watch comes preloaded with 41,000 golf courses and allows for seamless game-tracking.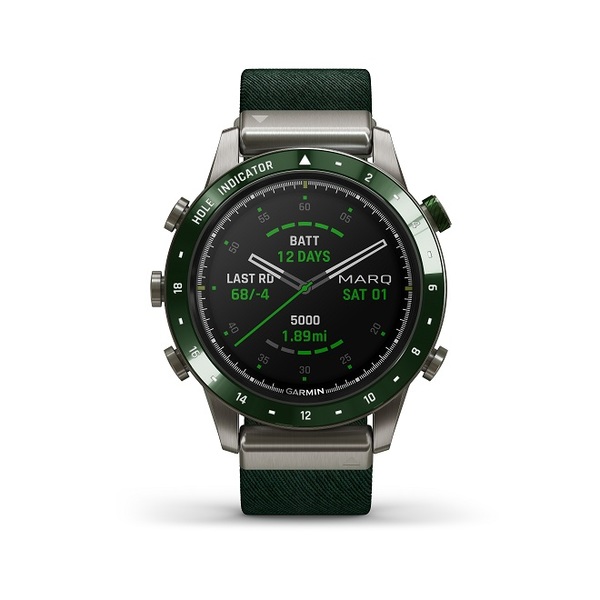 The watch boasts an array of features to help enhance a golfer's game
PlaysLike Distance
tells you whether you should club or down for a given elevation.
Hazard View
provides an image of the green and surrounding hazards
Virtual Caddie
analyses critical factors, such as wind speed, course layout and a golfer's club speed to select the best-suited club for each shot.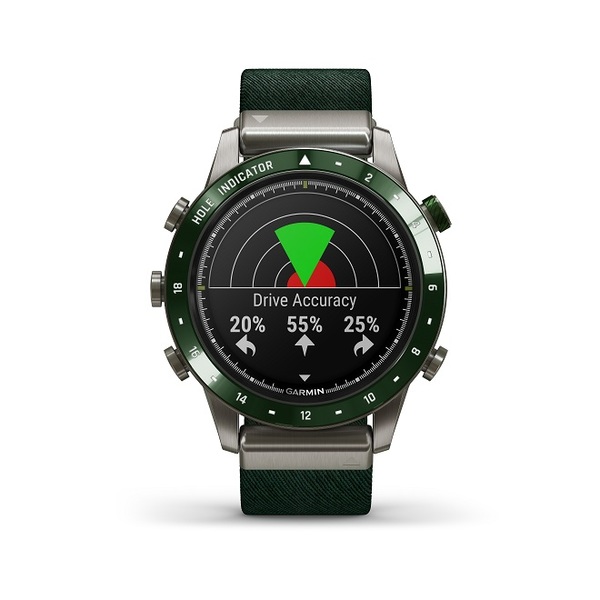 Greg Norman is a Garmin Global Brand Ambassador and had the following to say about the MARQ Golfer.
"As someone who's been involved in the game of golf for many decades, I've seen the evolution in golf technology and have seen first-hand the benefits of wearing a Garmin on my wrist," said Norman. "At first glance, you wouldn't expect the MARQ Golfer to have ultra-high-end GPS technology and smart features because it looks like a beautiful piece of jewellery, but I've found it's the perfect watch to wear all day, both in the office and on the course."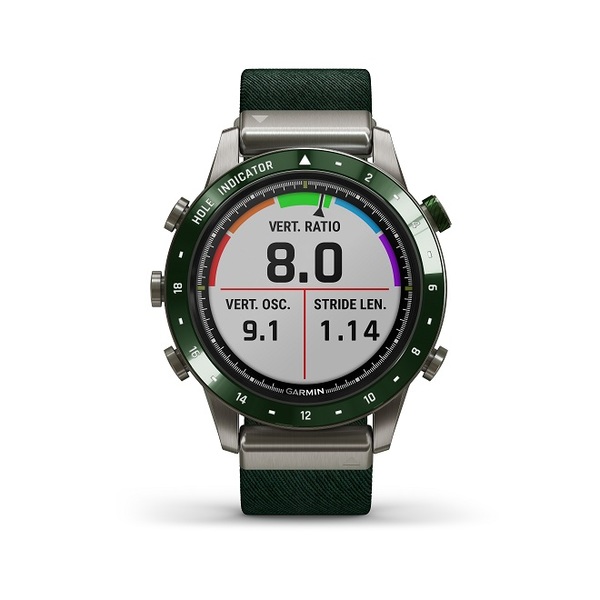 Preloaded with more than 41,000 golf course worldwide and full-colour CourseView mapping right on the wrist, it's easy to quickly determine distances to the front, middle and back of the green.
Additionally, MARQ Golfer utilises an Autoshot round analyser to measure and record detected shot distances. MARQ Golfer comes with three Approach CT10 club tracking sensors for advanced tracking capabilities, including locations, distances and club type.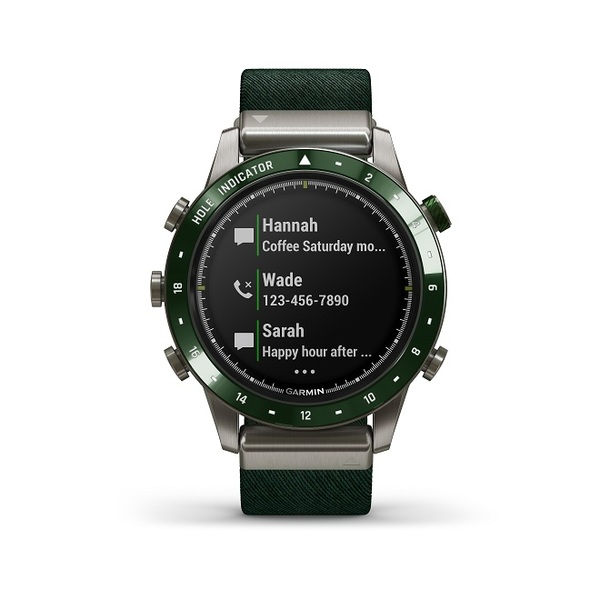 Featuring an internal, rechargeable lithium battery, MARQ Golfer provides up to 12 days of battery life in smartwatch mode and up to three rounds of golf on one charge. Available in Q2, MARQ Golfer has a suggested retail price of £1,699.99. To learn more and to view the entire MARQ collection, visit www.garmin.com/marq.
And another thing...
Cobra's new KING Utility irons