Equipment
May 19th, 2021
Collin Morikawa talks percussive massage therapy
Theragun will be in the bag for PGA Championship defence
Ahead of the PGA Championship getting underway tomorrow, reigning champion Collin Morikawa has featured in a clip talking about how he takes care of his body. As a Theragun athlete brand ambassador, Collin uses percussive massage therapy to recover quicker.
GolfPunk reviewed the Theragun
and are converts as to the benefits of percussive massage therapy both for warming up muscles and treating aches and pains.
"Golf is definitely about a 50 50 split, 50 mental, 50 physical, and there is a huge part of that mental aspect that everyone has to figure out and get over their fears of hitting bad shots. But you also have to be physically ready and physically feeling good when you're out there. And I don't think people realize and understand that their bodies really aren't where they should be. Not everything is aligned, your muscles aren't recovered from your last workout -- whatever it may be. And I never truly realized that until I started experimenting with Theragun around different parts of my body, different muscle groups, and different kinds of joints -- head to toe."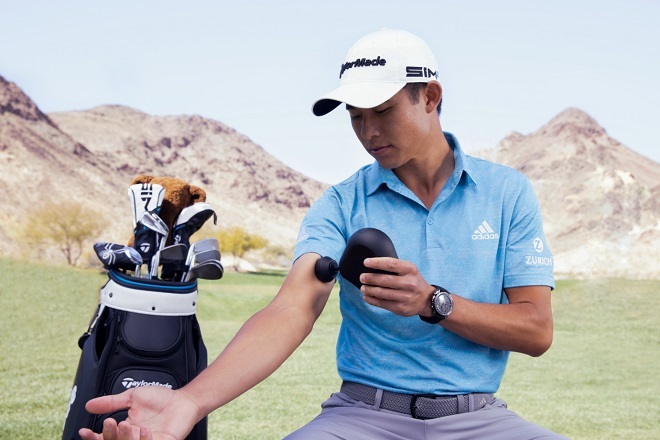 "When I am not feeling 100% in my game, a lot has to do with my mental readiness, but if your hips are tight or if your body's not aligned properly that also has a huge impact -- that's where Theragun, and my Theragun mini especially, come in. My caddy can throw a mini in the bag and I could pull it out on the golf course in the middle of a round and start using it. If something feels a little off, it's the best thing knowing that I have something there just in case my body's not feeling right."
Collin Morikawa, PGA Champion 2020
---
And another thing...