Equipment
Jan 27th, 2023
Cleveland Golf announces new Frontline Elite Putters
Improved forward weighting and face technology
The all-new Frontline Elite Putter line from CLEVELAND GOLF® features eight carefully crafted models with improved forward weighting and face technology, all designed to help golfers hit straighter putts with consistent speed and distance. The Frontline Elite Putters are launching on the 3rd March, 2023.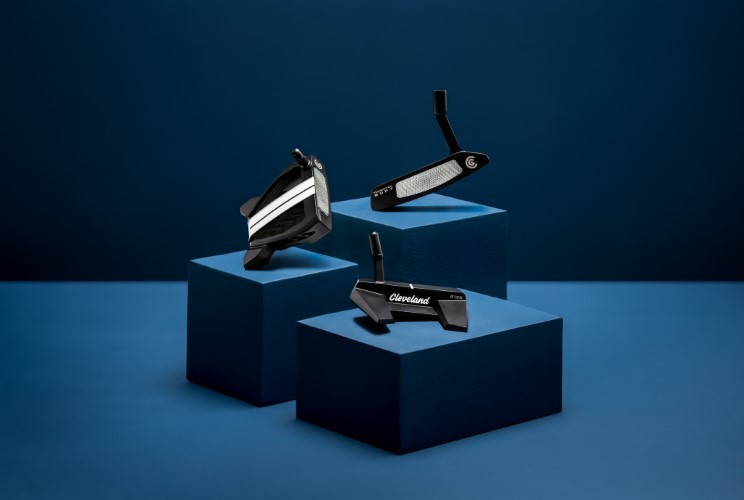 Frontline Elite Putters were carefully designed to reduce the adverse effects of off-centre strikes and help players sink more putts, regardless of stroke type.
"For the Frontline Elite Putter, we used more than 30g of metal injection molded tungsten across the striking area to move weight as far forward as possible. In a forward-weighted putter design, face rotation is significantly reduced on off centre strikes. So, even if you miss-hit your putt, your ball will stay more on-line, head toward the hole as intended, and at the desired speed for more scoring chances." 
Joe Miller, Product Manager at Cleveland Golf Europe
After computer simulation/calculations comparing forward-weighted Frontline Elite against rear-weighted competitors, the results revealed 38% improved accuracy when struck off-centre.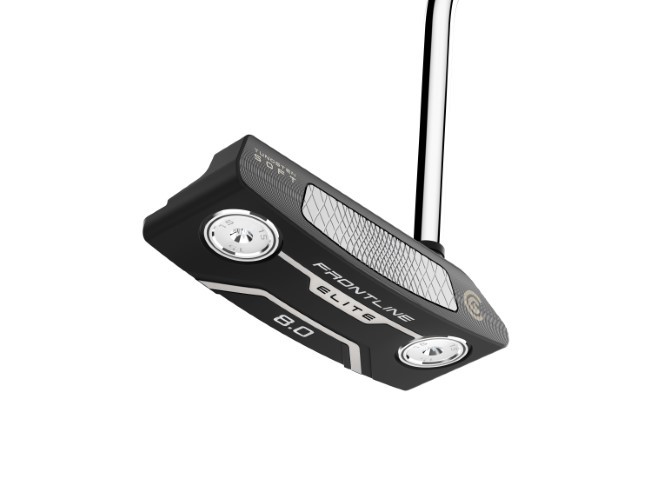 Each putter in the Frontline Elite lineup includes Speed Optimized Face Technology (SOFT). Its individualized groove patterns, specific to each putter shape, balance energy transfer across an enlarged striking area, normalizing ball speeds and helping miss-hits travel a similar distance to perfectly struck putts.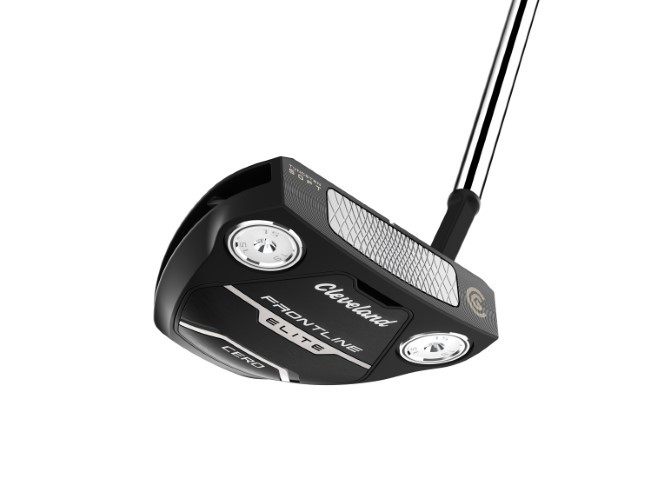 Frontline Elite also features counterbalance weights beneath each putter grip and sole weights in each head. This weighting approach is intended to help maintain a consistent swing feel. To help with alignment consistency, Cleveland Golf's patented 2135 Technology is featured on all mallet models. Every model uses either a simple, or high-contrast alignment line designed to best accommodate a slight arc or straight stroke type.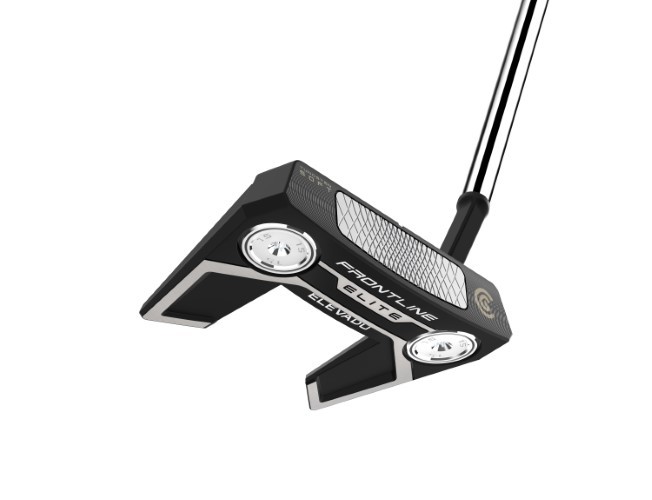 Key Innovations Inside the Frontline Elite Putters:
Tungsten SOFT: A combination of our Proprietary Speed Optimized Face Technology for consistent distance on all strikes, plus tungsten material creates a forward CG for straighter, more accurate putts.
Stroke Specific Designs: All Frontline Elite Putters feature a grip, hosel, and alignment scheme designed specifically for either a slight arc or straight stroke type. Simple or High-Contrast alignment lines are on each head, along with patented 2135 Technology featured on mallets designs. Straight stroke designs use an oversize pistol grip, while slight arc designs use a skinny pistol design from Lamkin. 
Consistent Swing Feel: Each model features adjustable sole weights and built-in counterbalance weights. This harmonious weighting system gives every putter an ideal, consistent swing feel, no matter the shaft length or head chosen. 
Premium Options:
ALL-IN shaft from UST Mamiya – A balanced shaft designed to add stiffness, strength, and consistency. Available in straight or single bend. 
Stepless Chrome – For a more traditional look and feel, Frontline Elite also carries the option of a stepless chrome shaft available in straight or single bend configurations.
Retail Information and Pricing:
Frontline Elite Putter with ALL-IN shaft: £299 / €349
Frontline Elite Putter with Standard Shaft: £249 / €299
Frontline Elite Models:
Frontline Elite 1.0, Frontline Elite ELEVADO Slant Neck, Frontline Elite CERO Slant Neck, Frontline Elite RHO Slant Neck, Frontline Elite 8.0, Frontline Elite ELEVADO Single Bend, Frontline Elite CERO Single Bend, and Frontline Elite RHO Single Bend.
Launch Date
3rd March 2023
---
And another thing...