Equipment
Oct 10th, 2017
Volvik introduces Christmas Edition golf balls
Festive four-ball gift box for your stockings
Words: GolfPunk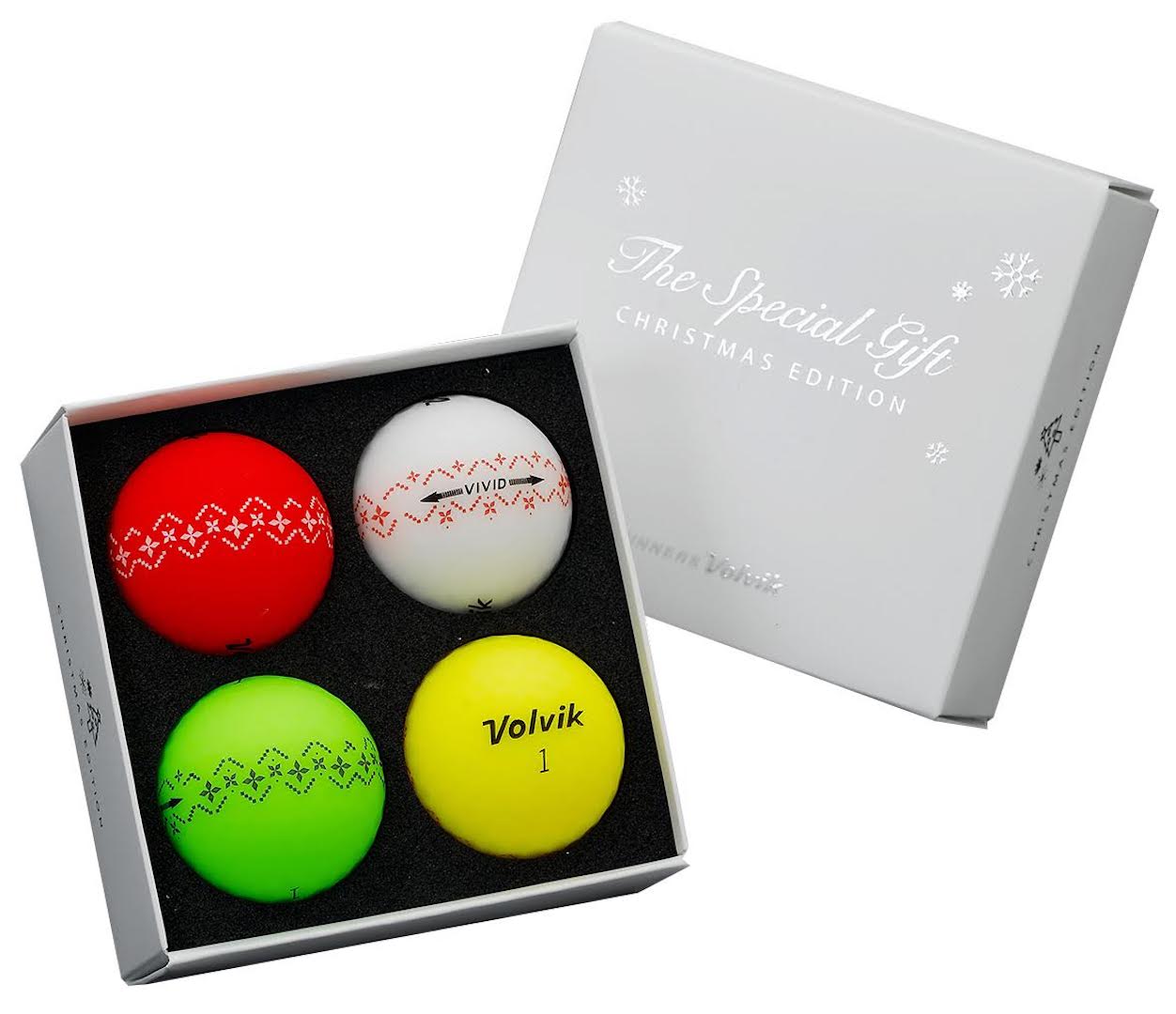 Volvik is introducing a special gift box of four brightly decorated balls as stocking fillers for Christmas.
The Volvik Christmas edition box features eye-catching VIVID balls in Red, White, Green & Yellow – each with festive decoration around the middle – and has a RRP of £15.99.
"There is sure to be high demand for such a colourful and useful Christmas gift box, so I'd encourage retailers to place their orders as soon as possible," said Tony Fletcher of Volvik's UK distributer Brand Fusion International. "The VIVID ball has proved to be very popular with golfers all over the country and these four colours are perfect for Christmas sales," he added.
"The VIVID is the fastest-selling ball I've ever had in my Pro Shop," said Jon Newham, at Mapperley Golf Club in Nottingham. "The novelty of the coloured ball hasn't worn off and it's great to see the Christmas edition pack on its way," he added.
The VIVID is the world's first matte-finish coloured golf ball. The 3-piece ball provides longer distance for golfers with slower swing speeds looking for softer feel and consistent flight. It has a RRP of £39 per dozen and comes in other colours including two shades of orange, blue and pink.
For more information on the Volvik range, visit www.brandfusionltd.co.uk or www.volvik.com.
Related: