Equipment
Nov 11th, 2017
Volvik go all patriotic
With Union Jack ball sets
Words: GolfPunk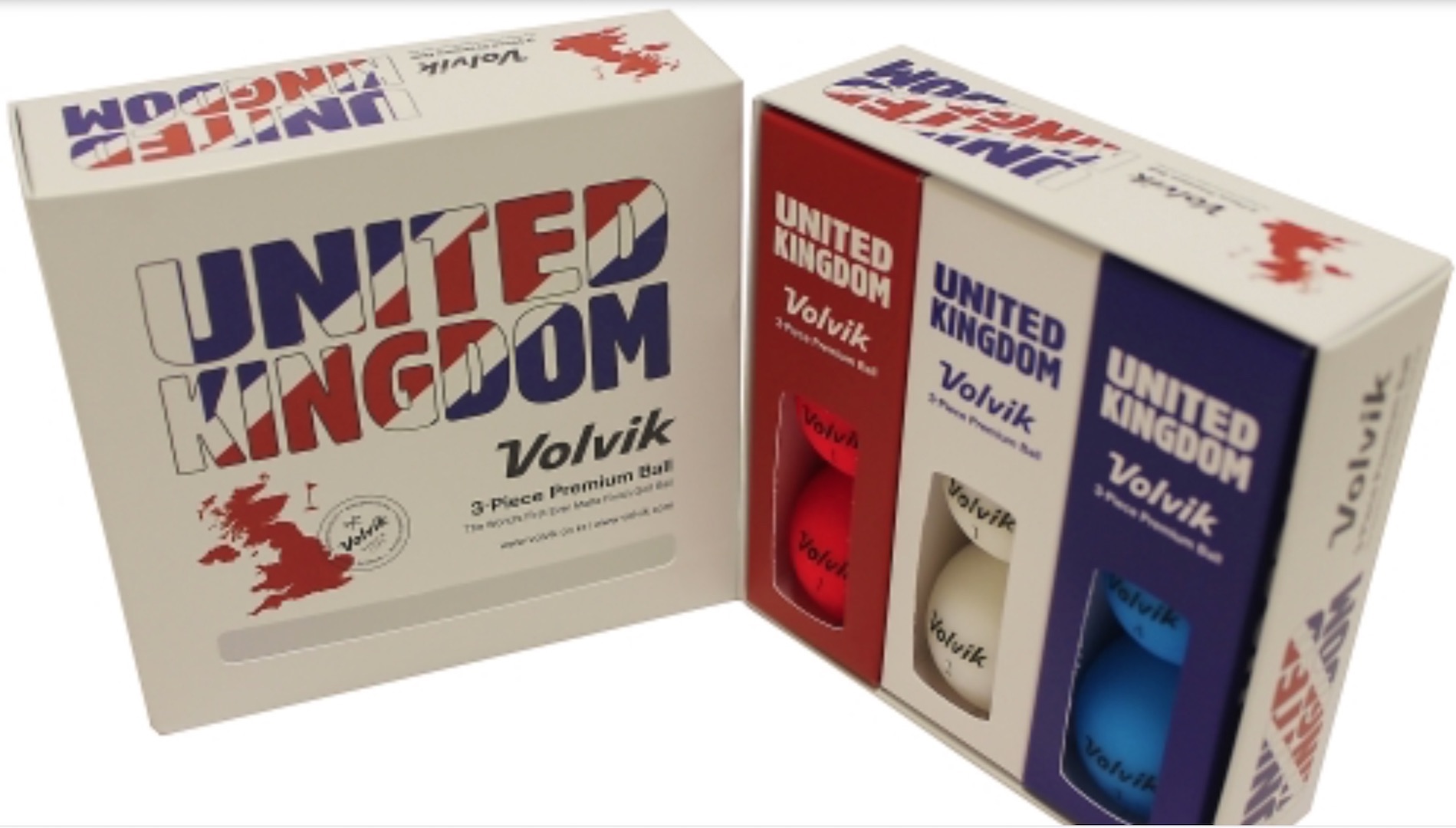 Volvik is introducing a patriotic flavour to its top-selling VIVID golf balls with special boxes and packs designed for golfers looking to reflect their national colours on the fairways.
A nine-ball box of VIVID 'Patriot' golf balls contains three packs of Red, White & Blue colours representing the United Kingdom's Union Jack flag.  A similar box containing three Green, White & Orange balls should appeal to players with Irish allegiances; while a six-ball pack of Blue & White coloured balls is matched with a polished ball-marker embossed with the Saltire and hat clip for Scottish golfers and visitors to the Home of Golf.
"The matching of national colours has worked well in other Volvik markets like France and Spain and we see these three special boxes creating a lot of interest amongst golfers in the UK and Ireland," said Tony Fletcher, Sales Manager of Brand Fusion International, who distribute Volvik balls across Europe's biggest golf market.
The three special boxes go on sale from next month in time for Christmas.
"Not only can patriotic Scots and Irish golfers display their national pride on the fairways, but even Brexit supporters can make a statement at their golf clubs and give our retail partners a festive bonus," added Tony Fletcher.
Sales of the Volvik VIVID line have exceeded one million balls in the UK since being introduced in April this year, with Blue and Red proving the most popular colours in the pioneering matte-finished ball.
The Volvik 'Patriot' boxes have a RRP of £32.99 for the UK and Ireland versions and £27.99 for the Scotland box. Regular dozen boxes of the bright VIVID balls have an RRP of £39.00 and come in Sherbert, Orange, Blue, Green, Red, Yellow, Pink and White.
Related:
Here's something for the golf and fishing lover in your life