Equipment
Oct 3rd, 2017
Vertical Groove signs global distribution deals
On back of two PGA Tour Champions wins
Words: GolfPunk
Highlighted by two wins on the PGA TOUR Champions, and on the back of John Daly's 2nd place finish at the Paris Legends Championship on the European Senior Tour, Vertical Groove Golf have announced two new distribution deals.
Through distribution agreements with LEXRUN, Inc. in South Korea, and Pastime Projects in South Africa, Botswana and Namibia, the world's only Vertical Groove Driver is now available for golfers in these key global golf growth markets.
According to the World Golf Report 2017, a study from Golf Datatech, LLC, and Yano Research Institute Ltd., the golf industry's two leading independent research and data firms, South Korea is the number three golf market in the world (behind the USA and Japan), and Korean golfers spend more per capita on their golf equipment and apparel than any other country.
"While we've followed a methodical and phased approach to growth, our early success and player usage on the PGA Tour Champions, as well as consumer demand created from our global ambassadors, John Daly and Rocco Mediate, has prompted us to expedite opportunities in the global marketplace," said Rubin Hanan, COO & Managing Partner, Vertical Groove Golf. 
"As the #1 driver in distance and accuracy on the PGA Tour Champions, and as demand for the Vertical Groove Driver continues to increase globally, South Korea was a natural entry point into the Asian market, while distribution in South Africa makes perfect sense as we look to penetrate all continents."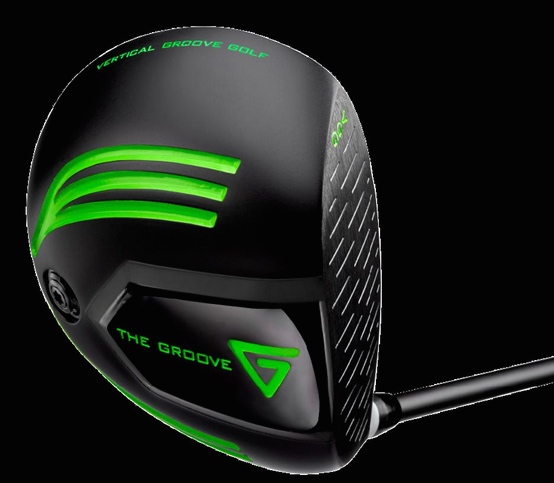 "The golf equipment marketplace in South Korea is bustling, and the early success of the Vertical Groove Driver has created a buzz throughout the country," said Won Young Huh, CEO, LEXRUN, Inc.  "With John Daly and other professional golfers winning tournaments with the new Vertical Groove Driver, it validates the product, and makes it more attractive for golfing consumers throughout South Korea looking for a competitive advantage."
The 450cc Vertical Groove Driver, which is available in both right and left handed models, is offered in 8, 9.5, 10.5 and 12 degree lofts (right) and 9.5 and 10.5 degree lofts (left), while featuring a full range of Aldila premium grade, tour-proven aftermarket NV2K series shafts as standard.  The available flexes include: 45 gram L (Ladies), 50 gram A (Senior), 55 gram R (Regular), 65 gram S (Stiff) and 65 gram X (Extra-stiff).
The recommended retail price of the Vertical Groove Driver is $399.99.
Related:
PING expand Sigma G series with two new models