Equipment
Mar 1st, 2018
Titleist launches high-performance 2018 cart bag line
With four new cart bags added to line up
Words: GolfPunk
The new Titleist cart bag collection, now available in golf shops worldwide, has been carefully designed with a particular focus on the performance requirements of all golfers. The new collection combines proprietary engineering with premium materials to deliver the Titleist brand promise of innovation, performance and quality.
The collection is Titleist's most innovative cart bag range to date, packed with technology and brand-new features. Each bag features a forward-facing pocket design for easy access. The StaDry Deluxe, and StaDry Lightweight cart bags, featuring Titleist's patented StaDry waterproof technology, deliver easy access and maximum storage whilst the Club 14 and Lightweight Club 14 are made from premium materials for added durability.
The latest additions to Titleist's Performance Bag Range include:
Club 14 – A slim design that maintains maximum storage capacity with a 14-way top-cuff allowing for easy access. The abrasion-resistant materials and magnetic valuables pockets offer durability and security. Available in three colour options: Black/White/Red, Black/Charcoal/Red and Navy/White/Red.
Weight: 2.8 Kg | 9 pockets | £220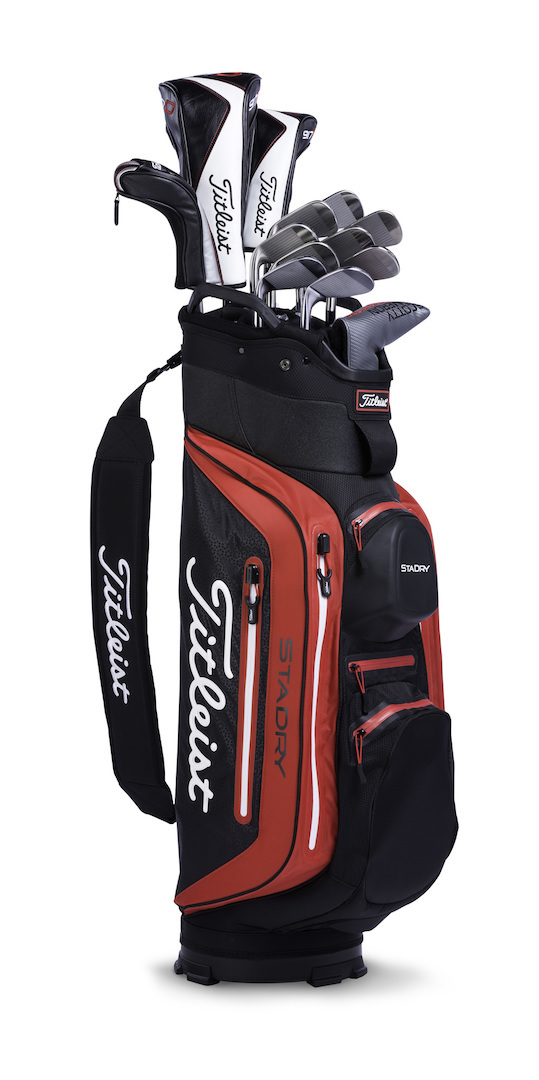 Lightweight Club 14 – Providing the same performance benefits as the Club 14, this bag comes in a slightly smaller and lighter frame. Available in five colour options: Black/White/Red, Black/Black/Red, Navy/White/Red, Black/Silver/Marina and Navy/Pink/Silver.
Weight: 2.4 Kg | 8 pockets | £185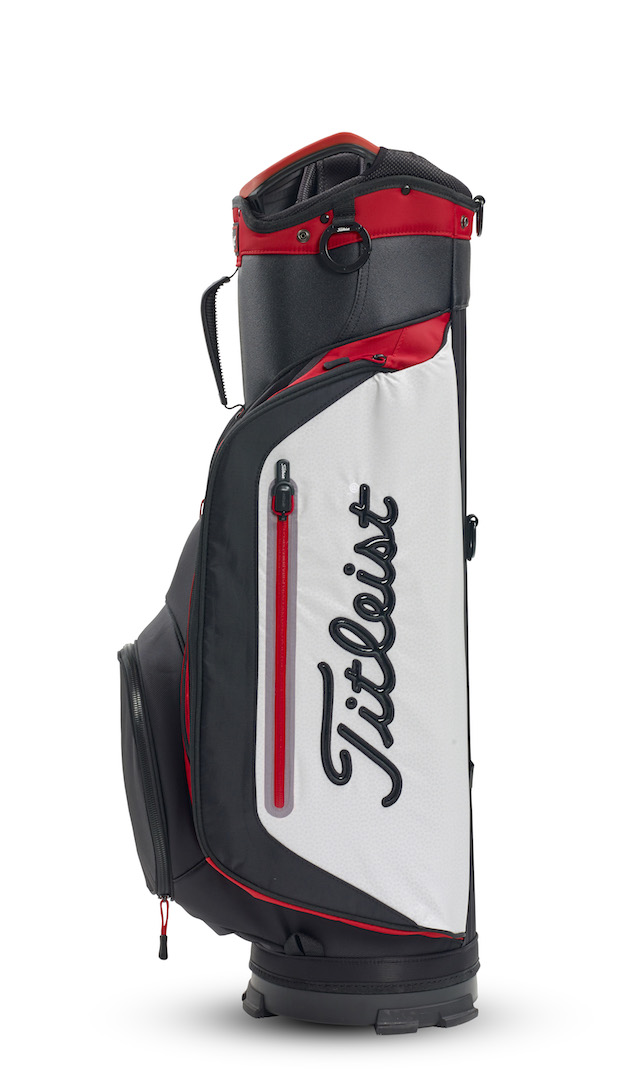 StaDry Deluxe – Delivering complete performance using Titleist's StaDry materials and seam-sealed waterproof zippers, providing protection in all conditions. Available in three different colour options: Black/Red/White, Black/Soapstone/Red and Navy/Marina/Red.
Weight: 2.9 Kg | 7 pockets | £285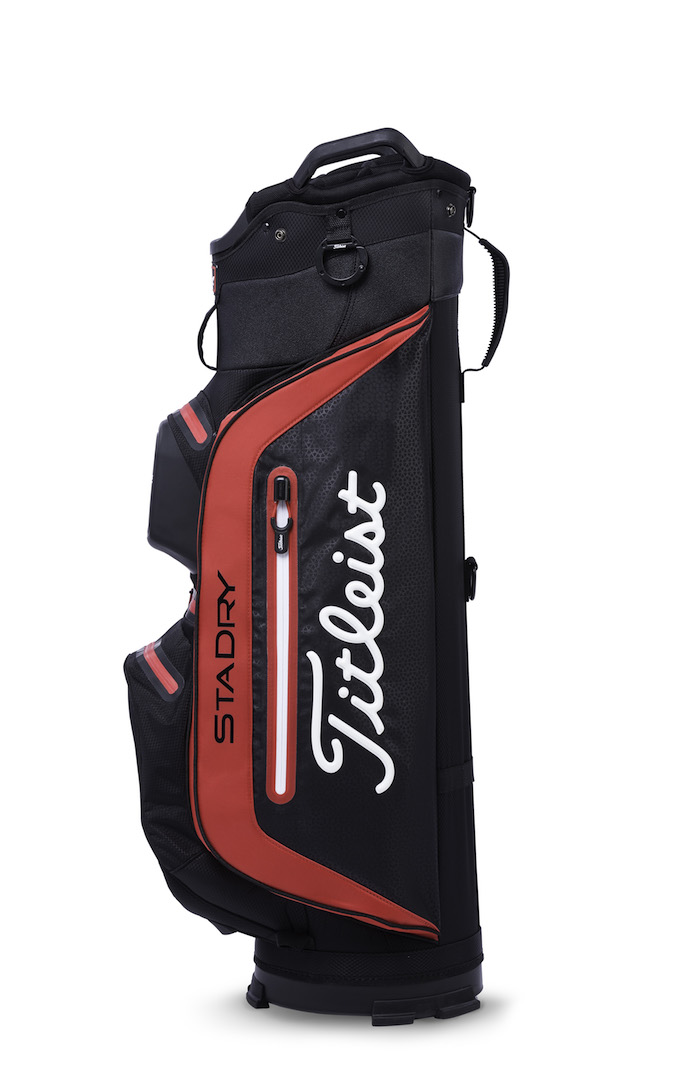 StaDry Lightweight – Boasting the same performance features as StaDry Deluxe in a more compact structure. Available in three colour options: Black/White/Red, Black/Granite/Red and Navy/Black/Red.
Weight: 2.4 Kg | 6 pockets | £245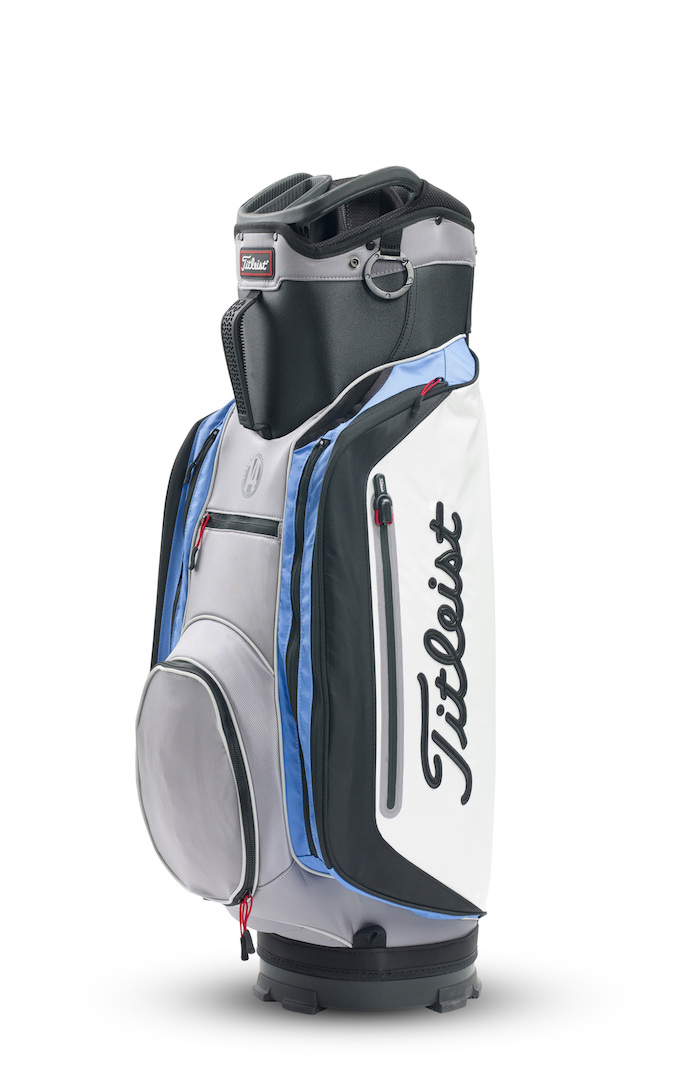 New Titleist 2018 cart bag range is now available in golf shops worldwide. To browse the range, visit www.titleist.co.uk/golf-gear/golf-bags 
Related:
Big Max flattens the competition with fourth generation fold flat technology