Equipment
Sep 22nd, 2015
The all new Titleist 716 AP2
THE EXCLUSIVE FIRST HIT!!!
Words: Daniel Owen Photography: Joseph Donahue
Price: Steel: £117 per iron, Graphite: £133 per iron
If the MB is the Titleist iron we want to play while the the forgiving AP1 is the club that most of us should be playing, then the AP2 is the club that most likely we will be playing. It's a pocket rocket of a golf club, with loads of technology packed in to a classic looking iron. 
The biggest seller in the Titleist range, the AP2 hits that real sweet spot of being forged for a soft feel and compact and looking like a 'player's' iron, while being forgiving enough for club golfers to use.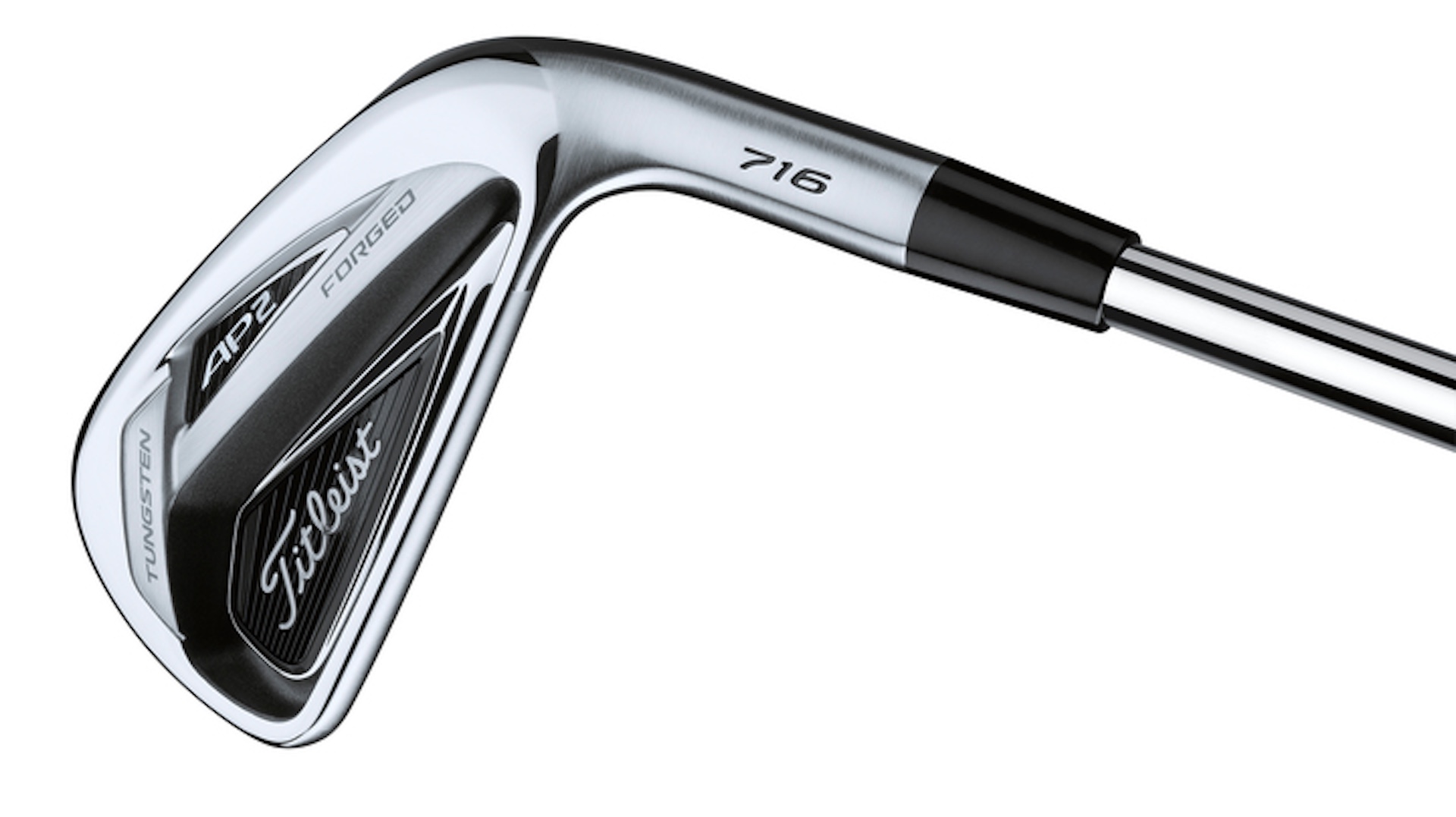 Oh, and Lets face it, they haven't worked out too badly for Jordan Spieth either. 
"The first time I looked down at the new AP2's they looked even cleaner," said Jojrdan. "I thought they looked almost like a blade. As an amateur, you can now get the look of a tour blade while still having the consistency and forgiveness of a forged cavity. For a true golf lover that can't be beaten – and I'm really looking forward to getting dialed into my new set after the Presidents Cup. 
"AP2 for me is about distance and forgiveness. Distance is always going to help. If you can hit a 7 iron a bit further, a 7 iron is a little easier to hit than a 6 iron, a 6 iron is a little easier to hit than a 5 iron. So the less club you can hit into greens, the higher probability you're going to score better."
Well, we're not going to argue with the World Number... three? Who can keep up?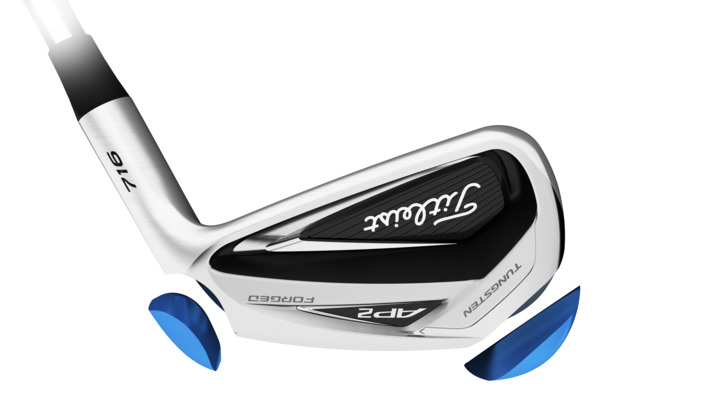 This year's 716 Ap2 is the most forgiving version yet. Compared to the previous 714 models, the AP2 is more forgiving than even the the old AP1, which is a much chunkier, oversized, and obviously more forgiving iron.
How? By including heavy slugs of tungsten in the heel and toe, on average 56.2 grams of tungsten per head, dramatically more than previous versions of these irons. The MOI for an iron this small feels off the charts, and is actually 8.5% higher than the 714 long irons. This is an iron that everyone from a pro to a proficient 18 handicapper can play, they are that versatile. They are really cleverly designed. 
Titleist is the exclusive launch partner of the new AP2's stock shaft, the True Temper Dynamic Gold AMT. Featuring new, tour-proven innovative ascending mass technology, this produces lighter long-iron shafts for launch and speed and heavier short-iron shafts for control. This is a much better shaft for most people than the standard Dynamic Gold as it helps generate more club head speed in the longer irons. 
So what are they like to hit? Well for me, really good. As life gets busier we all find we play less golf, yet we still have delusions of grandeur. We all want to be playing a small iron as it looks better, and makes us feel like real men. The reality is though at least from a personal level I know that an iron like the AP2's offer a lot more help, without having too big a trade off when it comes to having to use a chunkier iron. With the AP2 I feel like I can have my cake and eat it, or maybe more accurately – strike an iron and flush it. 
After trying a few shafts and playing about with lie angles we found the magic formula, the Dynamic Gold SuperLight S300. Ball speed went up, spin and launch decreased, and I was hitting these with a much tighter dispersion. While the stock Dynamic Gold AMT was decent, these irons came alive with the DGSL. While the AP1 was the most forgiving model and flew the furthest, the trade off to the AP2 was small. The AP2 felt better, and most importantly looked traditional behind the ball, while distance was within a couple of yards of the much bulkier AP1.The trade off is definitely worth it.
While on the range I hit the CB as well as the AP2 if not slightly better, the realist in me knows that shot after shot, the AP2 will be consistently longer and more forgiving. And at this point we need all the forgiveness our egos will let us accept. 
For more on the 716 CB Irons, Click here...
TAGS: Titleist, AP2, 716, Jordan Spieth, Golf Equipment, Forged, Irons, GolfJunk, Equipment, 2015