Equipment
Sep 27th, 2017
TaylorMade Solution for Samsung
Two giants pair up for shot tracking myRoundPro software
Shot tracking is the future of golf. It's the only truly objective way of working out what you actually need to do to improve your game. TaylorMade have teamed up with tech giants Samsung to bring it to their line of Smart Wearables, and it's free!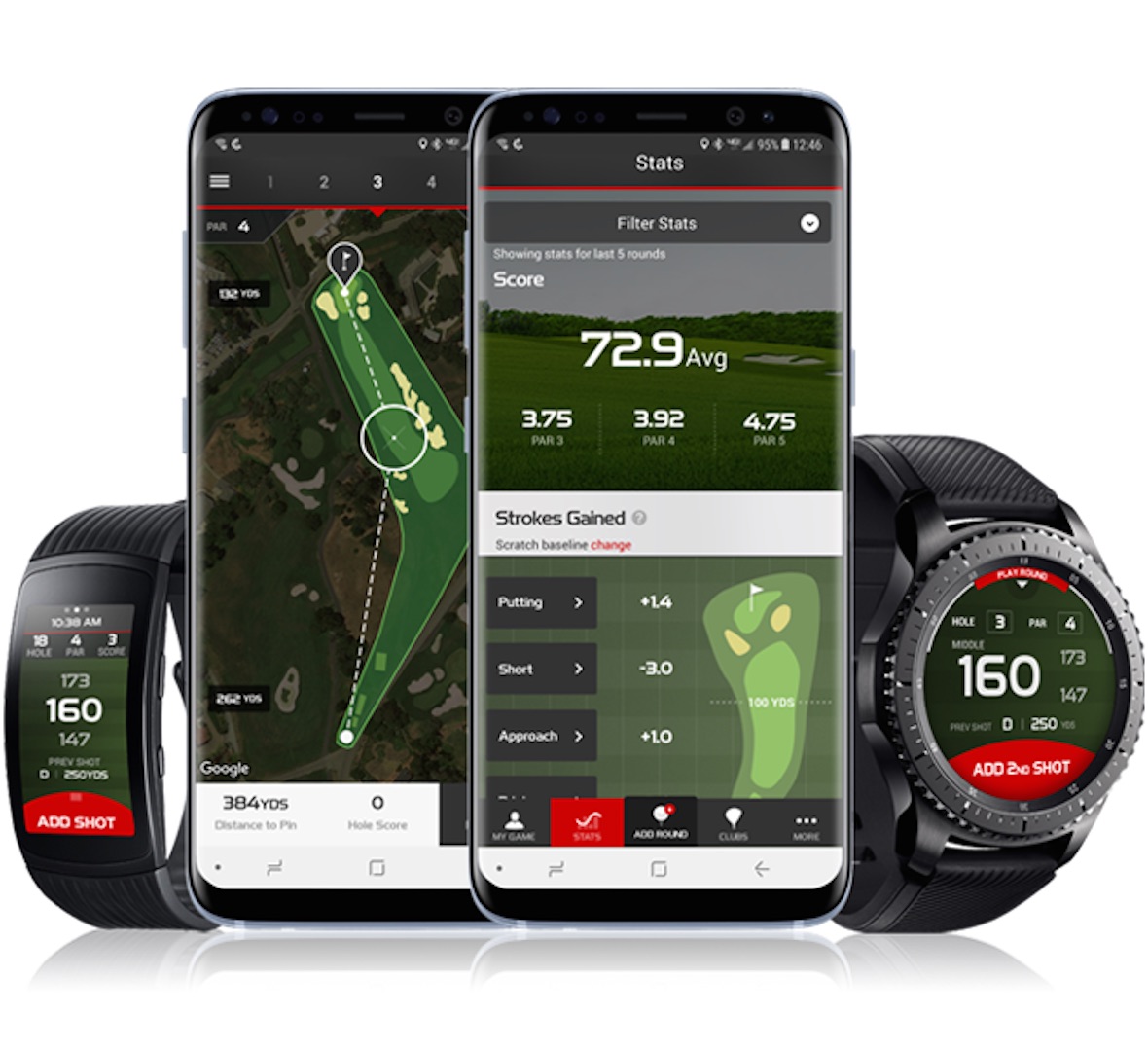 Arccos and Shotscope have started to popularise digital shot tracking, especially Arccos after partnering up with Cobra. But they require golf specific purchases, and they aren't cheap. TaylorMade have taken a different approach, utilizing an existing smart device to improve their statistical analysis software while offering the software for free. 
https://www.youtube.com/watch?v=gYAChmwIVIg
The TaylorMade's myRoundPro statistical analysis platform is available exclusively for the Gear S3 and recently announced Gear Fit2 Pro fitness band. In collaboration with Samsung, TaylorMade's engineers have co-developed a specific myRoundPro experience that utilises the features of the compatible Samsung Gear devices to provide consumers with a unique experience aimed at those who would rather leave their phone at home or in their bag during play.

With the myRoundPro experience available on the Gear S3 and Gear Fit2 Pro, golfers of all skill levels can go hands-free and be able to view yardages to the front, middle and back of the green in addition to the total distance of their previous shot. Through the app, the compatible Gear device will keep records of scores on each hole played during the round in addition to providing a summary of key statistics immediately after the round's completion. Users can also attribute a specific club to each shot, ensuring that they experience optimal statistical analysis when reunited with the myRoundPro App on their phone at the conclusion of play.
Samsung are the worlds number one smartphone brand and number two in the smartwatch category. Their devices are stunning, and we think this is a really good option for someone who only wants to spend their money on one smart device, rather than purchasing golf specific tech. 
Find out more about myRoundPro here:  
TAGS: Samsung, TaylorMAde, Shot Tracking, Arccos, Shot Scope, Equipment, 2017