Equipment
Jun 8th, 2018
TaylorMade Golf launch Mini Spider putter
Words: GolfPunk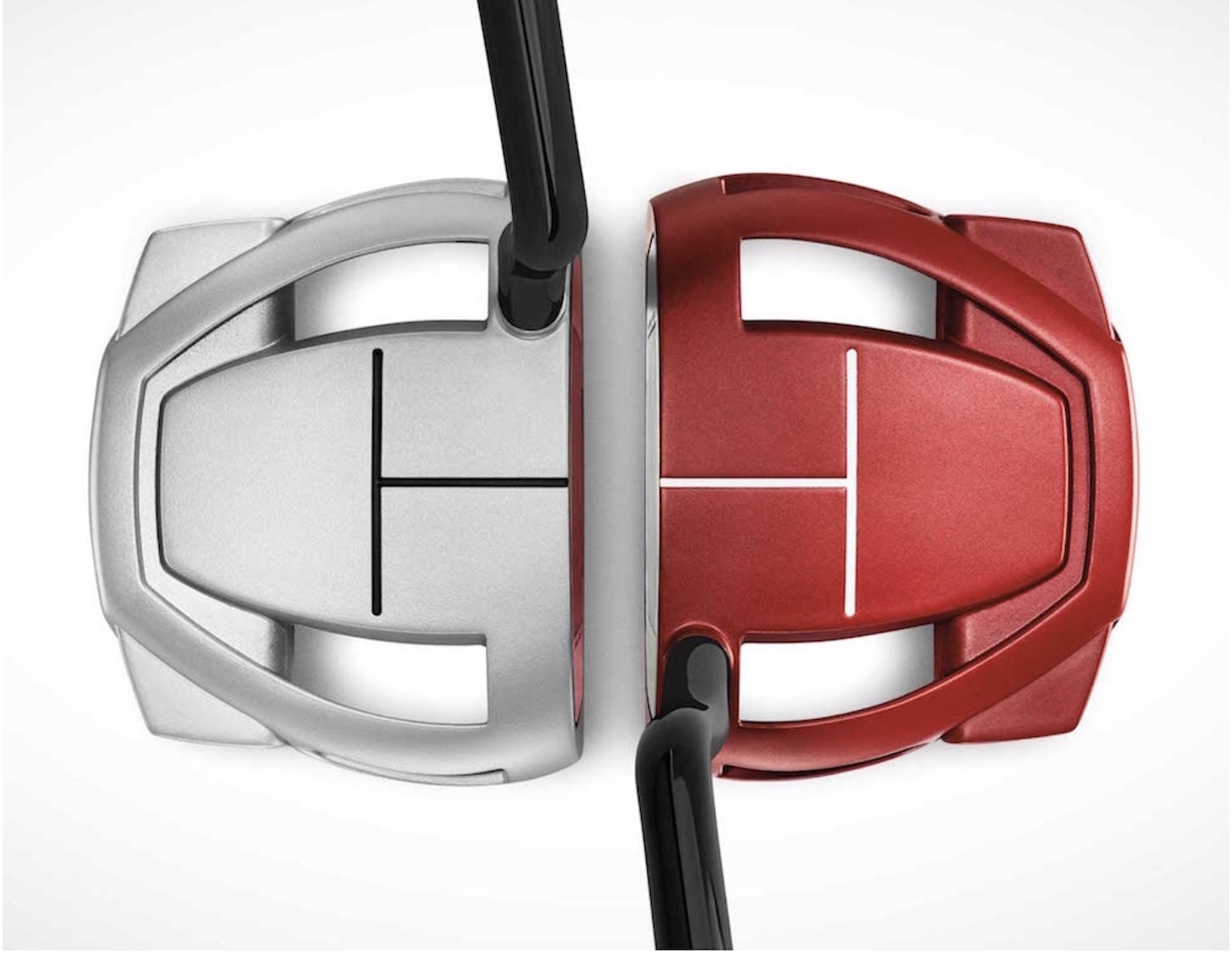 TaylorMade Golf has introduced the Spider Mini, a wingless design to deliver the performance characteristics of the original Spider Tour putters in a more streamlined, minimalistic design.
The construction of the Spider Mini has a 15% reduction in head size compared to the Spider Tour while still delivering the stability and high MOI properties as its bigger sibling, and still with a 355g head weight. 
The smaller head size results in a movement forward in CG from 37mm to 30mm away from the leading edge; enabling the release of the putter head easier through the hitting area of the stroke – more similar to that of a blade putter.
Spider Mini also incorporates TaylorMade's patented, Tour proven Pure Roll insert, which combines 45° grooves with a softer polymer to increase topspin and improve forward roll across varying surfaces – helping the golf ball start and stay on its intended line. 
Redesigned steel weights cast directly into the putter's head provide precise and consistent balance. Derived from Tour player feedback, the new T-sightline encourages proper alignment and a square club face. 
The new sightline's depth mimics the dimensions of a classic blade putter to provide a seamless transition for golfers exploring mallet shaping and has been praised by players seeking alternative options to a through-line or current alignment options.
According to Chris Trott, TaylorMade Tour Manager: "Spider Mini gives golfers a brand-new look and feel while still remaining very much a part of the Spider Tour family. It has the same Pure Roll insert and presents many of the same features that make Spider such a successful putter, but it is delivered in a scaled-down shape for those seeking a smaller footprint without sacrificing stable, high-MOI performance."
Chris Trott, TaylorMade Tour Manager
Available now at an RRP of £269.
Related:
GolfPunk Magazine Issue 3 out now featuring: "How I went from impoverished church rat to golf billionaire via getting blown up in Vietnam – the incredible story of Godaddy & PXG founder Bob Parsons + Natalie Gulbis is coming back! + All the latest new gear in Our Favourite Shop. Read FREE here