Equipment
Mar 15th, 2018
PowaKaddy launches stunning 2018 cart bag range
15 eye-catching models light up new high-performance cart bag range
Words: GolfPunk
PowaKaddy has launched a stunning new 2018 cart bag range, packed with impressive makeovers to its popular Premium, Deluxe and Lite Edition models, as well as an incredible new Dri-Edition cart bag with unrivalled waterproof protection.
Based on trends and inspirations from industries both inside and outside the golfing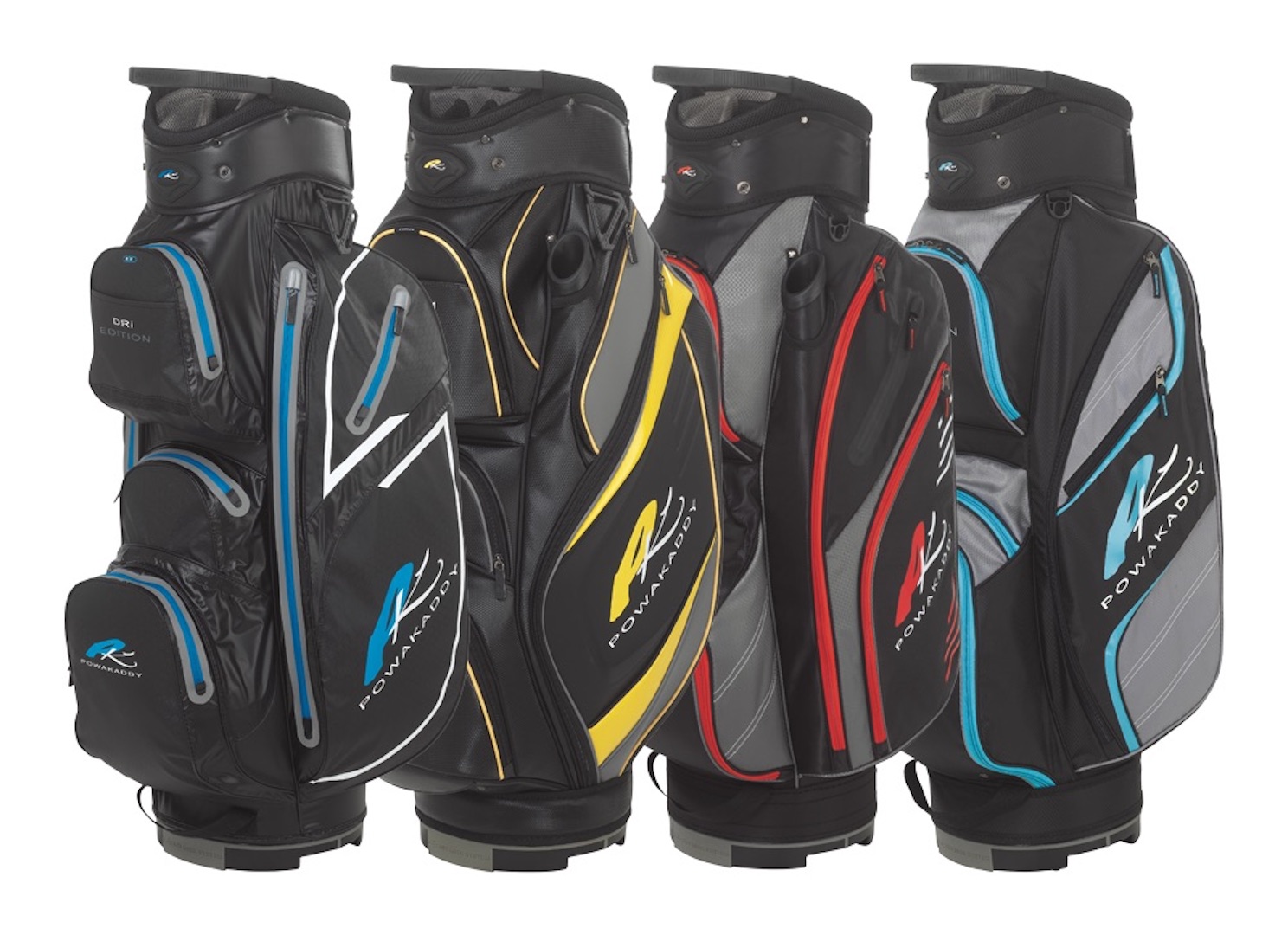 market, PowaKaddy's expert R&D team have instilled a classy look to the brand's new cart bag range, with an elegant gunmetal theme featuring across all 15 models. Following a year that saw bag sales rise yet again, the No.1 electric trolley brand is now set to offer its most comprehensive cart bag range, all featuring Key Lock technology to fit perfectly onto a PowaKaddy electric or push trolley.
"We're really excited about our new cart bag range for 2018, which is undoubtedly the best we've ever produced," said PowaKaddy Marketing Manager Mei Tierney. "The entire line has benefitted from a tremendous amount of work undertaken by our R&D team who have looked at trends in different industries across the world to deliver a truly stunning new look.
"With its incredible waterproof protection, the Dri-Edition is undoubtedly the jewel in the crown," added Tierney. "But with the feature-packed Premium bag, the sleek Deluxe and the Lite model, there really is something for every type of golfer in the new range."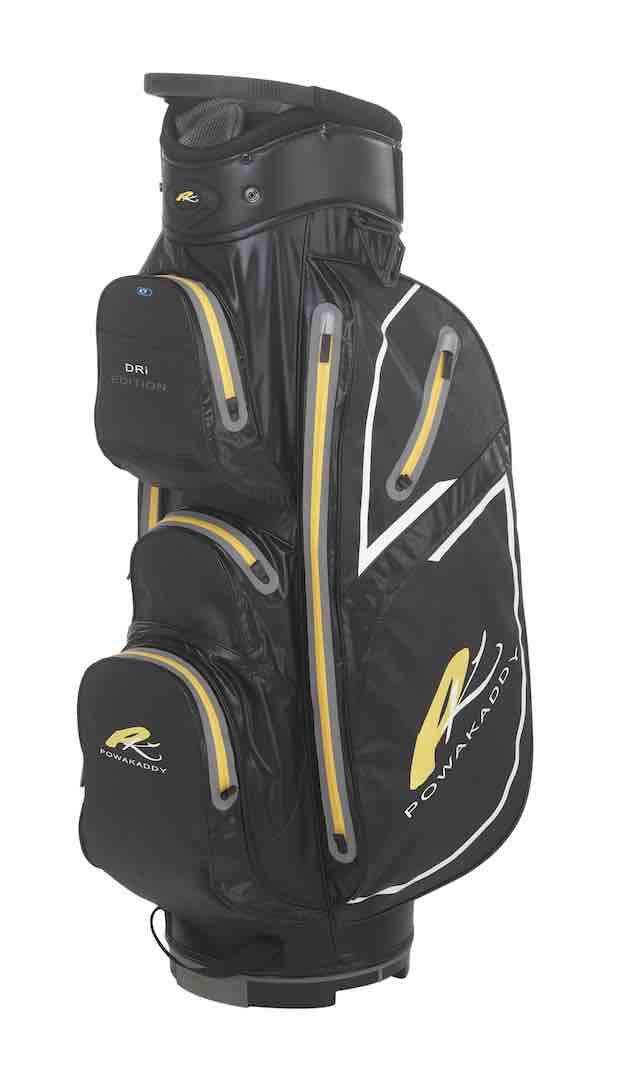 The new Premium Edition maintains all its features that have proven popular with golfers in recent years, including seven pockets, whilst four brand new colour options have been introduced: Black/Gunmetal/Yellow, Gunmetal/Black/Silver, Black/Gunmetal/Red and Black/Gunmetal/Blue. The feature-backed bag – which utilises vinyl and PU materials in its construction – offers 14 full-length dividers, seven spacious storage pockets and a PowaKaddy E-Zee Lift Handle. It will have a RRP of £179.99.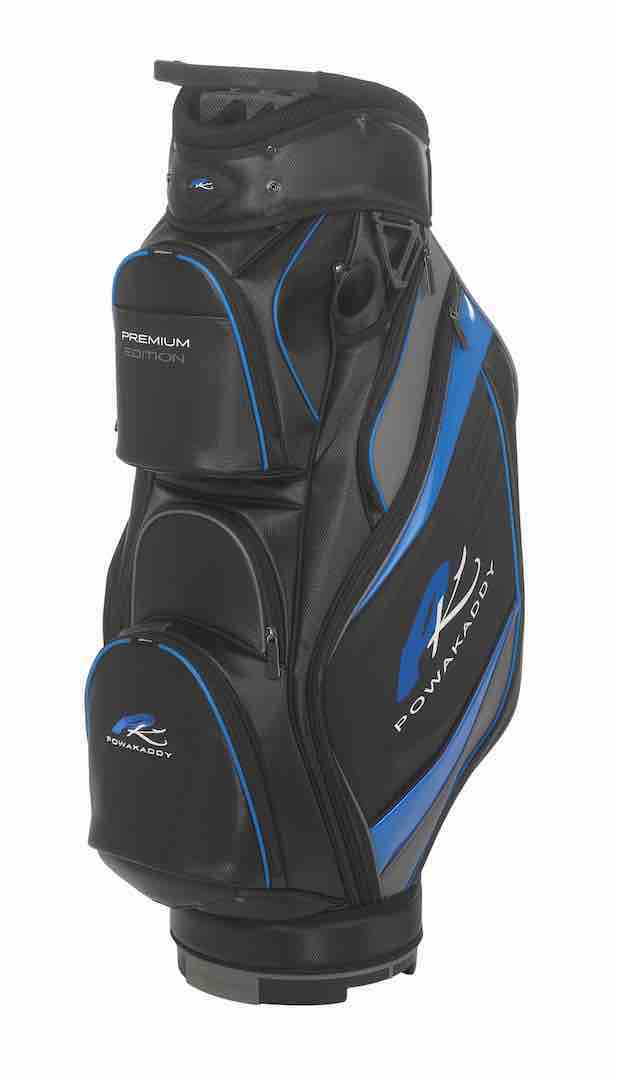 Striking Gunmetal/Black/Silver, Black/Gunmetal/Yellow and Black/Gunmetal/Red colour combinations are brand new for the Deluxe Edition in 2018. Boasting 14 full-length dividers and seven convenient storage pockets, the Deluxe – made from a nylon, polyester and vinyl construction – offers golfers a sleek option to combine with a trolley. The Deluxe will carry a RRP of £149.99.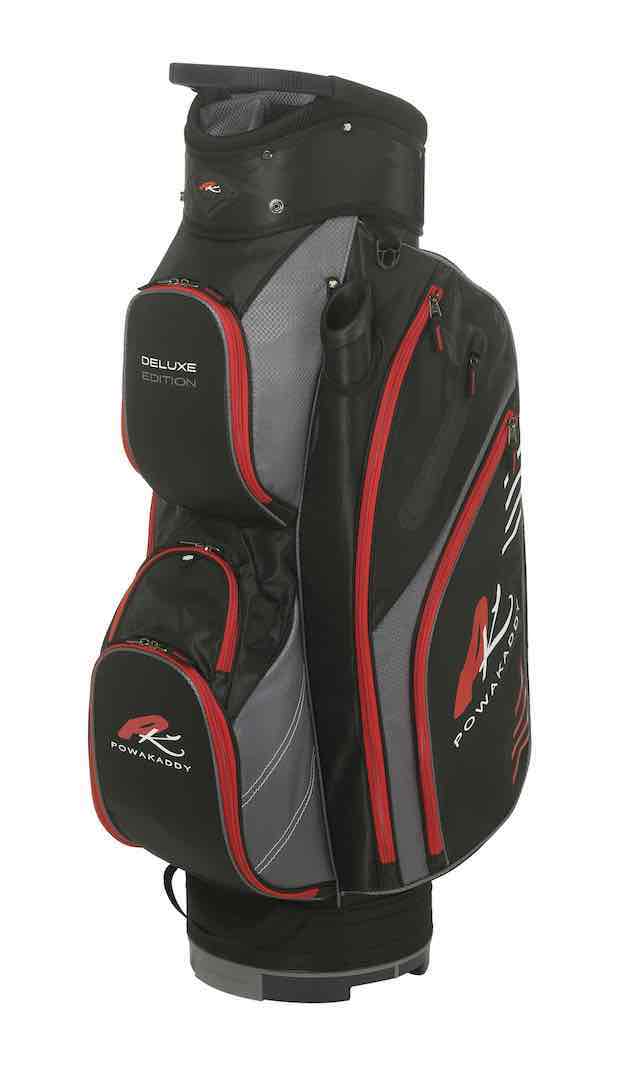 Meanwhile, the Lite Edition cart bag welcomes three new vibrant colourways: Black/Gunmetal/Yellow, Black/Gunmetal/Aqua and Gunmetal/Black/Silver. The perfect lightweight option, it incorporates 14 full-length dividers, seven storage pockets and the unique PowaKaddy E-Zee Lift Handle. It has a £119.99 RRP.
The new Dri-Edition bag boasts a hydrostatic-rated fabric of over 10,000mm, which is four times the performance of most waterproof bags found on the market. Using a super-lightweight Nylon fabric, as well as superior seam-sealing methods and a special coating, the new Dri-Edition bag is one of only a few models on the market with a 10,000mm hydrostatic pressure rating.  The perfect bag for the ever-changing British weather conditions, the Dri-Edition is available in five impressive colour options. The RRP of the Dri-Edition is £229.99.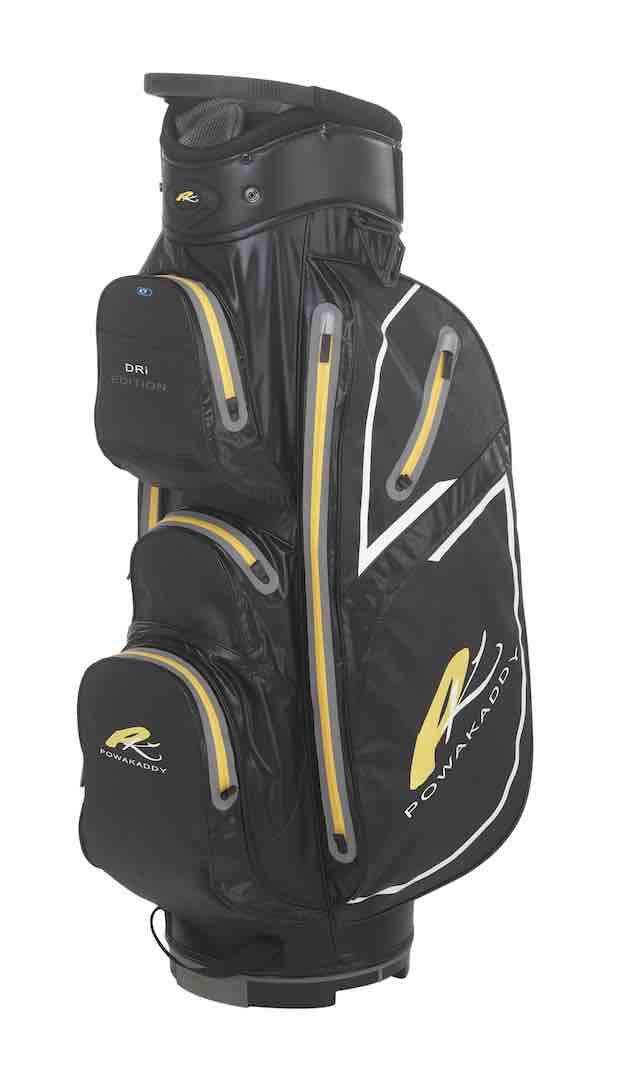 For more information on the entire PowaKaddy range of high-performance trolleys, bags, batteries and accessories, go to www.powakaddy.com.  
Related: