Equipment
Jul 2nd, 2017
Powakaddy launch world's most advanced golf trolley
With fully integrated GPS
Words: GolfPunk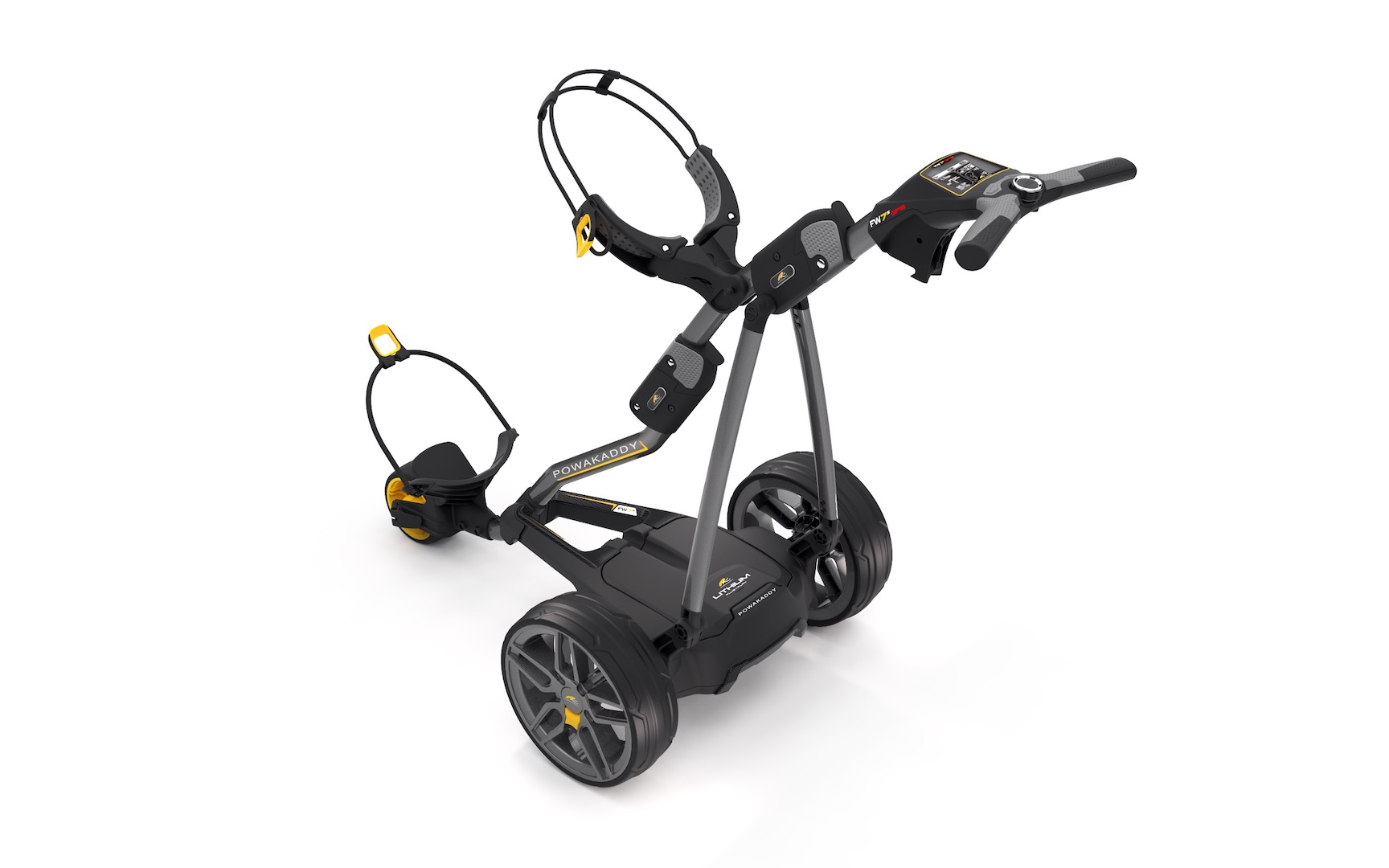 PowaKaddy has announced that it will launch the world's first model with fully–integrated GPS technology – and in doing so, ensure golfers can manage their game from their trolley handle irrespective of external devices or mobile reception.
Following the success of its high-performance line of trolleys in 2016 – including the half-a-million-selling Freeway range – the pioneering brand's FW7s GPS introduces GPS technology built in to a super–intelligent digital screen. Delivering fast, accurate distances to the front, middle and back of the green at over 30,000 golf courses worldwide, the FW7s GPS also provides other pinpoint details like precise distances to hazards without the need to take out an external device for every shot.
Any course updates are easily handled by connecting the FW7s GPS to the PowaKaddy website via a special dedicated programming port underneath the handle. The innovative integrated GPS automatically locates the course where the golfer is playing, meaning there are no annual fees, subscriptions or additional downloads required.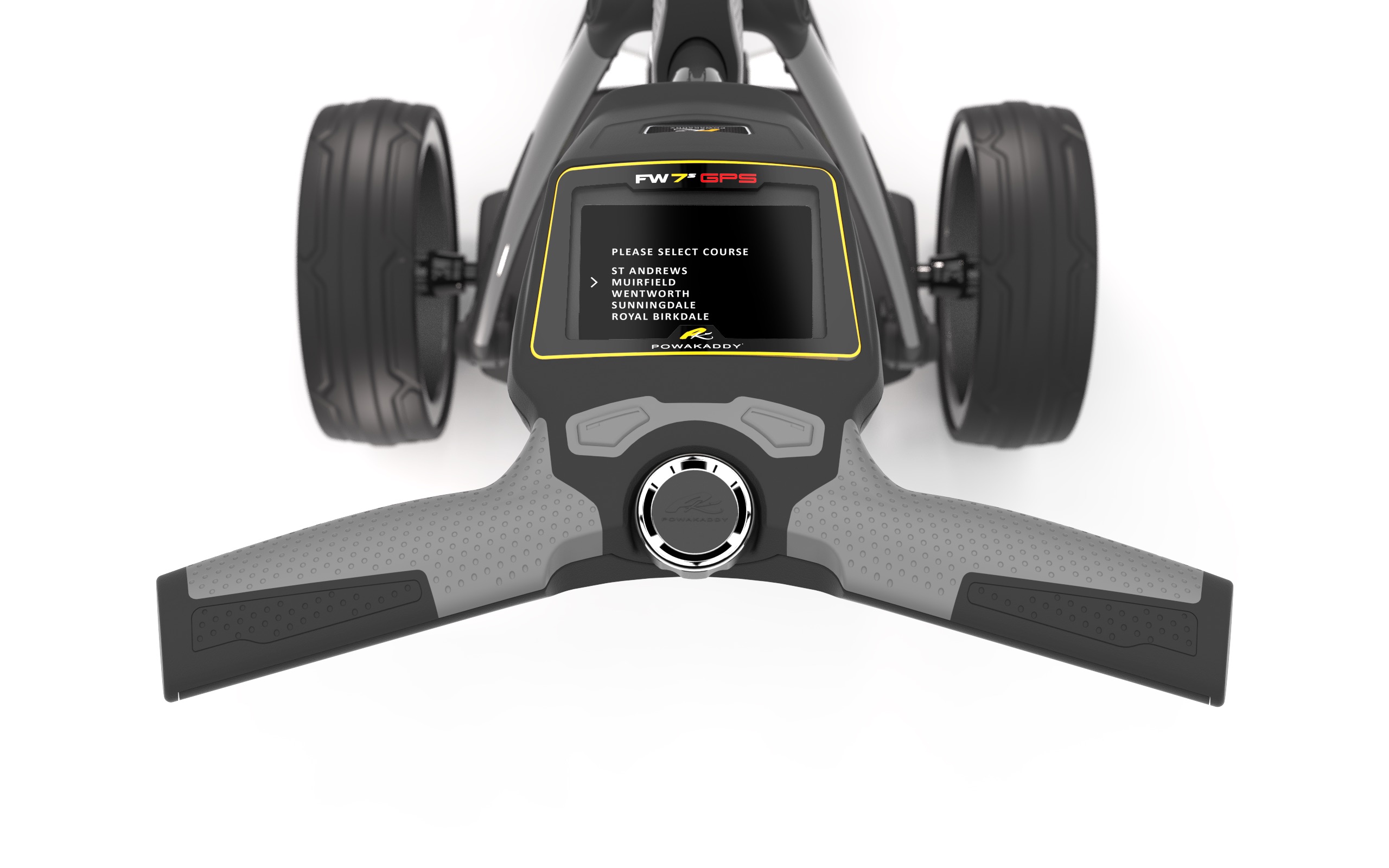 "We're really, really excited about our integrated GPS technology and what it means for the performance–focused golfer," said PowaKaddy Marketing Manager Mei Tierney. "Golfers can manage their game from their trolley handle without the need for getting any other device out of their bag or pocket – a real landmark moment for the electric trolley industry. As the GPS is built–in to the trolley handle, we believe it offers a reliable source of distance measurement that is irrespective of mobile signal, battery or internet data."
As a clever add–on, a built–in digital scorecard tracks the golfer's scores, whilst it also saves every round to build a performance history for the owner. The super–intelligent screen even reacts to the golfer's final score by displaying different emojis based on whether they break their handicap or not.
The FW7s GPS also has a 'Demo Mode' which means golfers get a preview of the trolley's GPS functionality in Pro Shops rather than having to take it out onto the course. To give even more assurance to the golfer, the trolley is backed by a full 3–year warranty.
"A serious amount of time, effort and investment has gone into the production of the FW7s GPS to make sure it performs to the very highest of standards," added Tierney "It has all the features of our award–winning Freeway range, while the fully–integrated, high-performance GPS delivers much more than just distances to the pin.
"We also believe the FW7s GPS offers an extremely attractive option for serious golfers, particularly when you consider the high–performance GPS technology on offer for just an extra £120," said Tierney.
Like the FW7s, the new GPS model boasts a host of high–performance features that have proved popular with golfers across the world in recent years. The stunning 3.5" Widescreen display also incorporates a calorie counter to tell the golfer the number of calories burned during a round, whilst the Adjustable Distance Control function sets the trolley off independently on a range of distances. A USB Charging Port allows golfers to charge their smart phone during the round.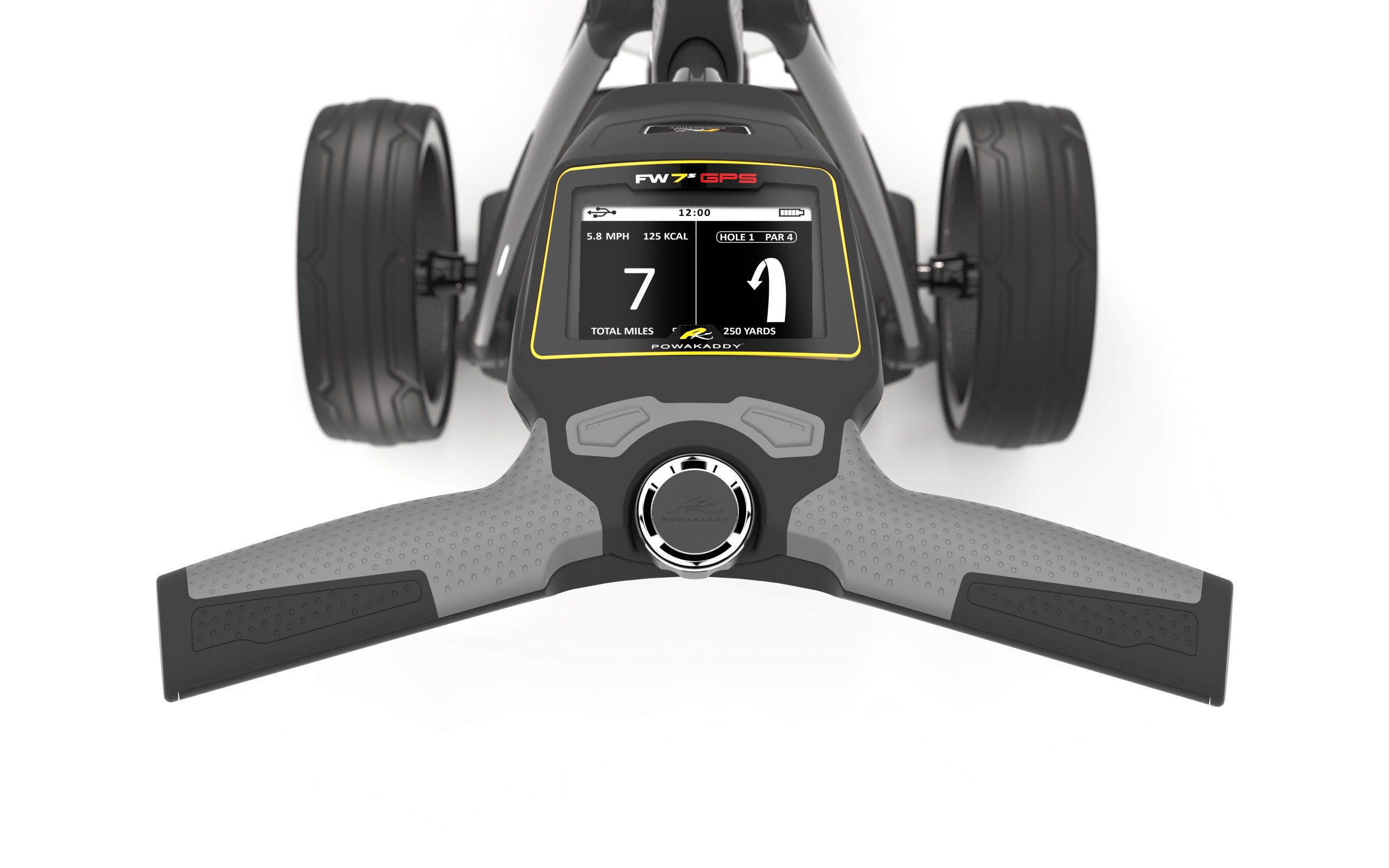 As part of PowaKaddy's comprehensive range for 2017, the new FW7s GPS features several other established PowaKaddy technologies, including the sleek and compact Plug'n'Play™ battery system, which avoids any fiddly wires or connectors. The trolley comes with either an 18 hole or 36 hole PowaKaddy Lithium battery, which is the thinnest and most powerful design on the market.
Available in a Gun Metal Silver frame colour with a choice of Brushed Silver or Carbon Graphite trims, the FW7s GPS boasts the distinctive low profile PowaFrame® chassis and is powered by a whisper–quiet 230W motor.
PowaKaddy FW7s GPS Key Features:
Fully integrated, high performance golf GPS
Delivers fast, accurate distances to greens, hazards
Automatically locates your course and auto-advance from hole-to-hole
Accurate distances to the front, centre and back of green
Pre–loaded with over 30,000 golf courses worldwide
No annual fees or subscriptions required
Scorecard tracks your scores
Stunning 3.5" Widescreen display
Calorie counter
Unique Plug 'n' Play™ battery system
Low profile PowaFrame® chassis
Thinnest most powerful lithium battery on the market
Powerful 230W whisper quiet motor
Extended free 3-year warranty
USB Charging Port for charging smartphones
The FW7s GPS is available now and has an RRP of £749.99.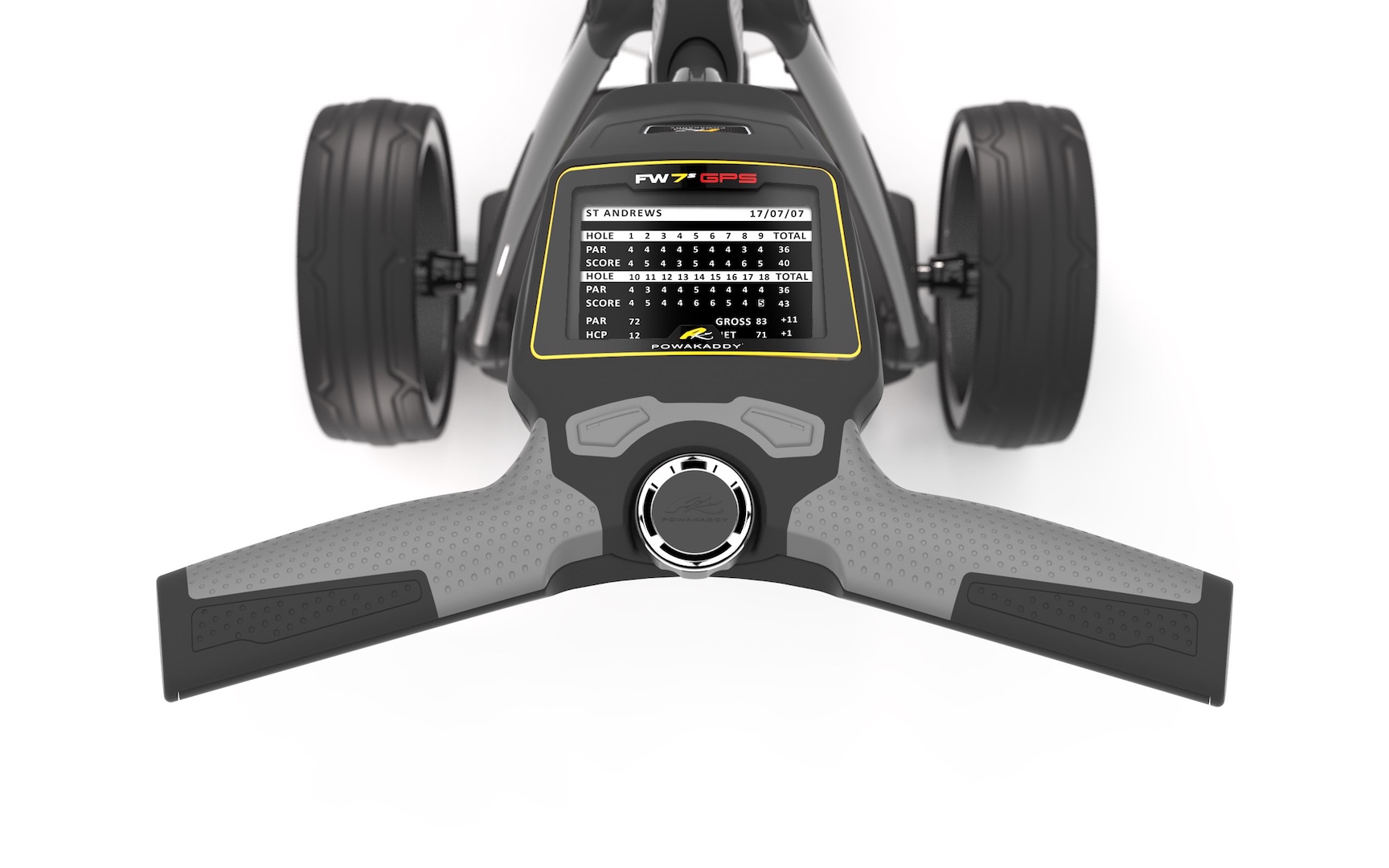 For more information on the new FW7s GPS, as well as the entire PowaKaddy range of high–performance trolleys, bags, batteries and accessories, go to www.powakaddy.com. 
Related:
How you can win Titleist's trip of a lifetime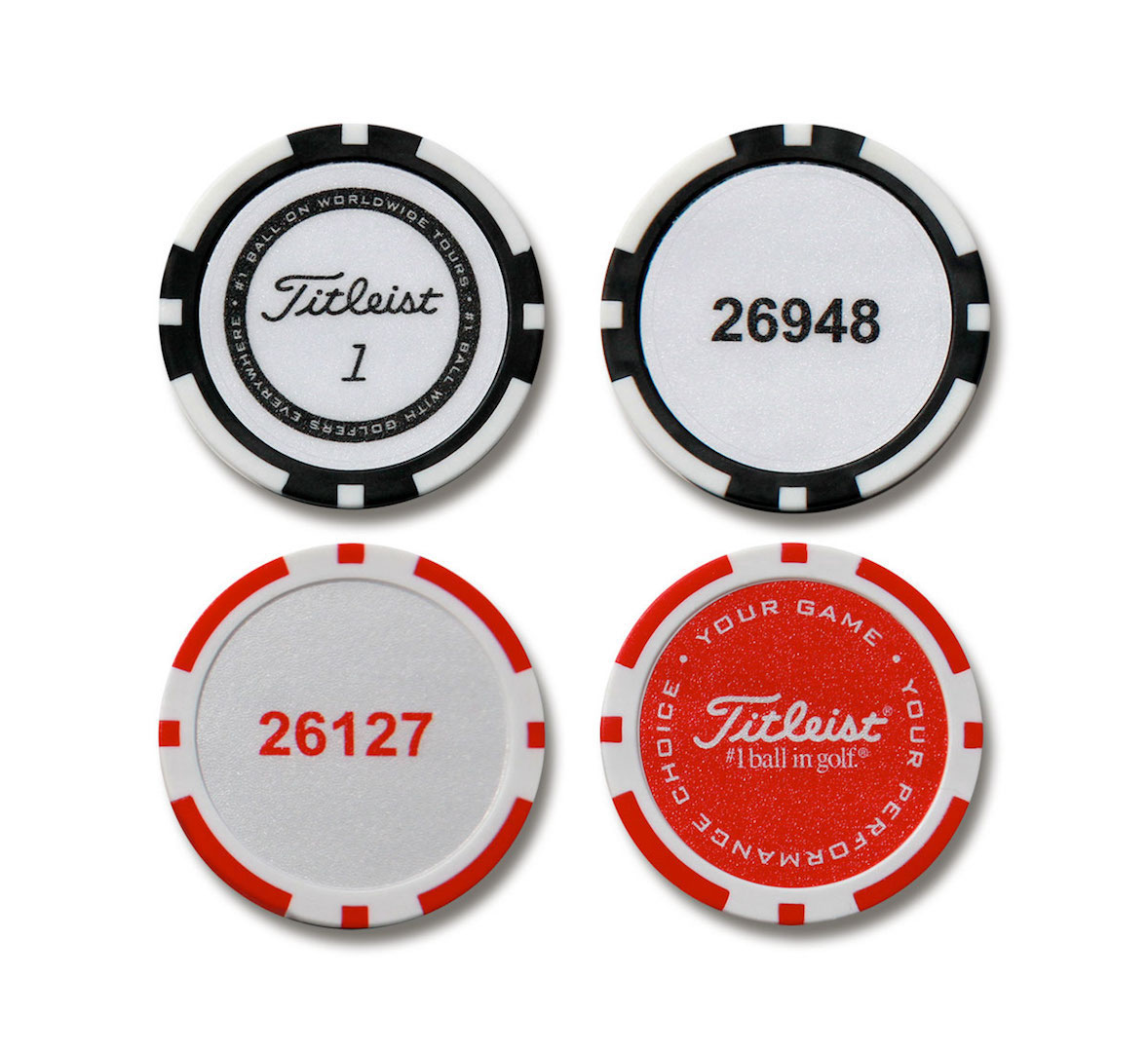 https://www.youtube.com/watch?v=Yp6bCLN2zHU&feature=youtu.be