Equipment
May 7th, 2015
Ping G30 LS Tec
The World Exclusive First Hit!!!
Words: Daniel Owen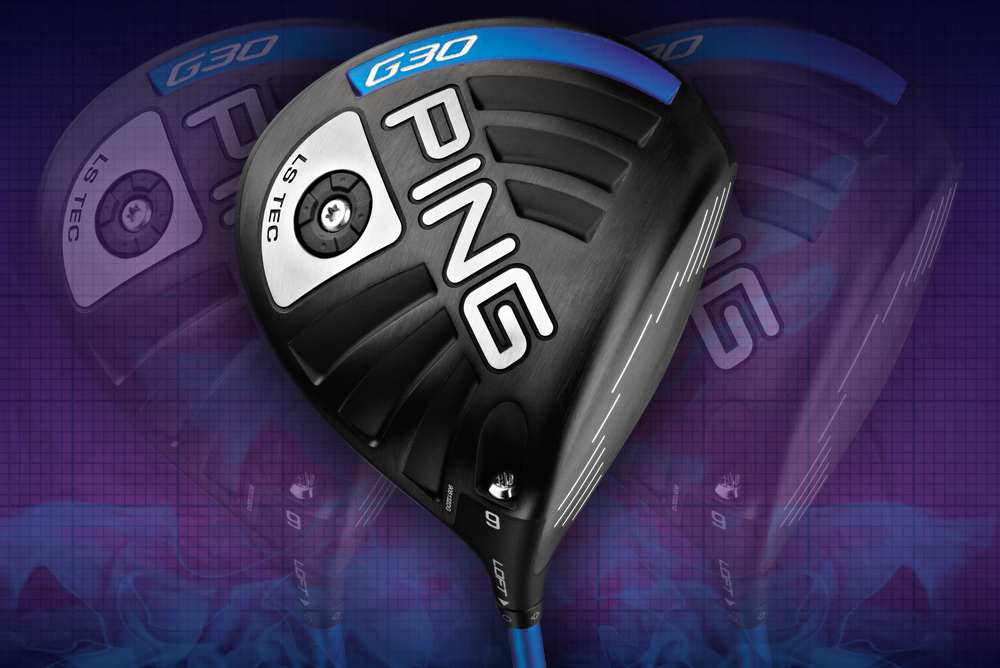 "Guy's we're going to be in Arizona, got anything exciting for us to see?" "Might have" came the reply. And with that we found ourselves in the desert, on a glorious sun shiny day before Christmas smashing away with Ping's latest boomstick of a driver.
TaylorMade and Callaway are traditionally the most popular drivers on tour, the biggest sellers on the shelves, and the drivers you'll find in the most bags at your local muni. But for the last few months the biggest selling driver in the USA and UK has been the Ping G30. Put in the bag by the majority of the Ping Tour staff straightaway, the G30 is a flat out bomber. With a high MOI and it's distinctive aerodynamic Turbulator design to help increase swing speed the G30 is arguably the easiest to and one of the very longest drivers on th market. It's also not for everyone. When Ping launched the G30 they also launched the SF Tec version, a lighter, draw biased version for lower club head speeds. But Ping knew some players were still leaving yards on the table
While the G30 is not a high spin head, there are lower spin drivers on the market. For some players this is the key to unlocking extra yardage. Players who tend to need low spin end to have really high swing speed. Or like me are absolute choppers. Ok that's not quite true, but if you have a descending blow with the driver like I do it tends to put too much backspin on the ball, drives balloon up in the wind, and distance is lost. So Ping have launched the all new G30 LS Tec.

Tech wise Ping say the following about the driver.
• Up to 400 rpm less spin than standard G30 for improved control
• Crown turbulators reduce aerodynamic drag to increase clubhead speed and ball velocity for added distance
• CG is slightly more forward than a standard G30 to promote a lower launch angle and spin rate
• Thin T9s face maximises face deflection for faster ball speeds and longer drives
• 9º and 10.5º; 5 loft settings: std, +0.6º, +1º, – 0.6º, -1º
• TFC 419d high-balance-point shaft; tour 65 & 80 shafts launch lower, spin less
• Spin rate of an i, forgiveness closer to G
• Appealing brushed finish
That's fine but what did we find?
Well at address it's identical. This is a great change from most low spin drivers, which tend to be smaller, and therefore less forgiving. I currently use the I25 and this is definitely the issue with that driver, on the screws its a rocket launcher, but miss the sweetspot and it's pretty unforgiving. The LS Tec has exactly the same 460CC footprint as the standard G30 driver, offering up a lot of confidence at address, and a lot of forgiveness for a low spin model.
At impact it sounds great, like a bullet being fired, not a tin can being smacked. Better players don't want an overly loud driver.
Most importantly it did what it was supposed to. Compared to a normal G30 with a stock shaft versus the G30 LS Tec with the TFCd Tour 65 shaft I found my launch was 1.7 degrees lower, and my spin was nearly 900 RPM lower at around 2900RPM. Even though my clubbed speed was a fraction down, my ballspeed was up 1 mph, and I was hitting it 8 yards further than the standard model, 10 yards further than the SF Tec. This was without even going into optimising lofts and shafts.

The LS Tec isn't the driver for everyone. But for the players it fits this is an absolute beast of a golf club, that offers forgiveness and low spin, something you can't find from every manufacturer. We tested this before it's release. I'd love to see what sort of improvements I could get out of a full fitting in this model.