Equipment
Jun 19th, 2015
Odyssey Works Big T Putter Range
£149 or £169 with a SuperStroke grip
Words: Daniel Owen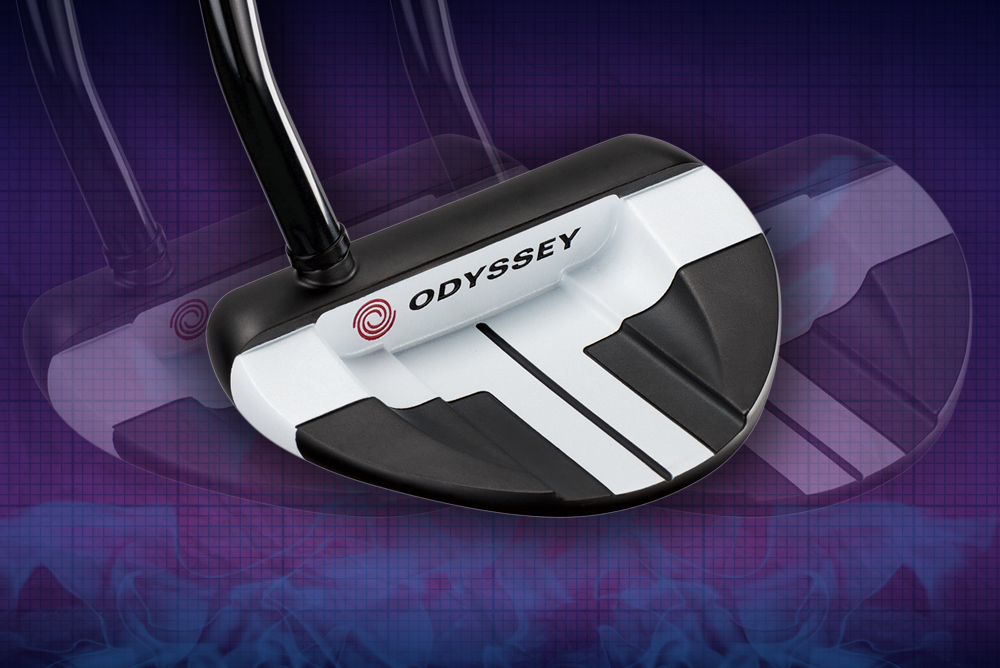 It's like the guys at Odyssey have designed a putter just for me with the new Odyssey Works Big T V–Line. Oversized mallet? Check. Not too outlandish? Check. Face–balanced? Check. Bit of a mouthful? Check, but we'll let them get away with that.
But lets take a step back. Odyssey has been the number one putter across all the professional tours for years now. The vast collection of head shapes, and the soft feel from their inserts is second to none. With their all milled models as well, there is literally a model for everyone now. This year the Works models introduced a metal Fusion RX face over a White Hot insert, for an incredibly soft feel but a tight improved roll on the ball. While the Versa range introduced their high contrast monochromatic alignment.  These new Big T models combine the Versa with Odysseys Marxman designs, making these arguably the easiest to line up putters ever.
The V-Line is an oversized but traditional mallet, the Big T #5 is a simple mallet, while the Big T Blade has been designed especially for the alignment aid, and is shaped exactly like it's name, a big capital T. The putters are finished off with a black powder coated shaft, giving them a stealth look preferred by the pro's and can be bought with the SuperStroke grip at small upcharge.
TAGS: Odyssey, V-Line, Big T, Insert, Versa, Golf Club, GolfJunk, Equipment, 2015, Putters