Equipment
Jun 29th, 2017
Nike Golf hemorrhaged money for two decades
So much for the Tiger effect...
Words: Tim Southwell Photography: Getty Images
After all that money and extraordinary success of the undisputed World Number 1, Nike still managed to lose money hand over golf club for two decades, finally leading to their ignominious departure from golf club manufacturing.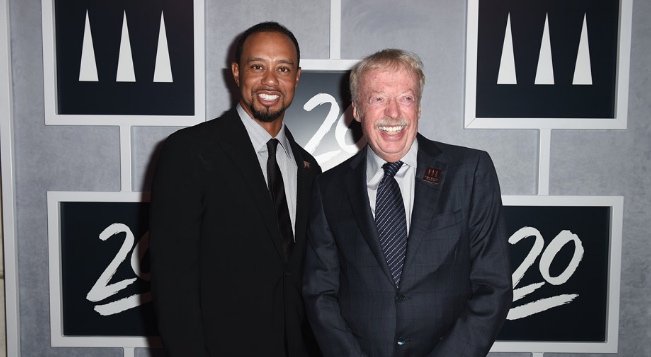 In a frank and revealing interview with Bloomberg Television's David Rubenstein, Nike co-founder Phil Knight discussed the lengths he went to to sign Tiger in the first place, but also how the partnership was never profitable for Nike, or indeed Knight himself.
"It's a fairly simple equation," said Knight. We lost money for 20 years on equipment and balls. We realized next year wasn't going to be any different."
It's still baffling how Nike failed to make any serious inroads into the clubs and ball business, when the undisputed golf god of his generation was wining major after major and turning TVs onto golf around the globe.
It suggests that golfers just didn't take Nike seriously as a genuine golf brand. "Happy to wear the gear, Mr Nike, but I think I'll stick to what I know with my clubs" seems to have been the bottom line.
Nike's foray into golf clubs was a failure eclipsed by Nike's many successes under Knight, who was chief executive officer until 2004 and remained chairman until last year. The company went public in 1980 and emerged as the world's largest athletic brand. Now it's working to revive growth under CEO Mark Parker, who will deliver Nike's latest quarterly earnings on Thursday.
Tiger still has his Nike apparel deal of course, a situation that Knight envisioned decades ago. Knight admitted to Bloomberg's Rubentstein that he knew he wanted Tiger on board as far back as his junior days, when he famously won three Junior Amateur Championships and three U.S. Amateur Championships.
And then Tiger got interviewed by GolfPunk founder me... have we ever mentioned that before, it's just that I was the first ever journalist to do an interview with him and...(Yes, you have mentioned it about 12,000 times, can you just get on with the story!!! – Ed).
https://www.youtube.com/watch?v=WmBfWhWvwhA
Anyway, back to Knight: "You could see him coming from way back." And so began Knight's courtship with the Woods's, a courtship that involved a lot of lunches with Earl apparently. Here's the full, fascinating interview.
Related:
When Tiger met GolfPunk. Behind the scenes, before the madness...