Equipment
Nov 2nd, 2018
New Bettinardi putters inspired by Tour proven technology
2019 range developed with direct input from Champion Golfer Molinari
Words: GolfPunk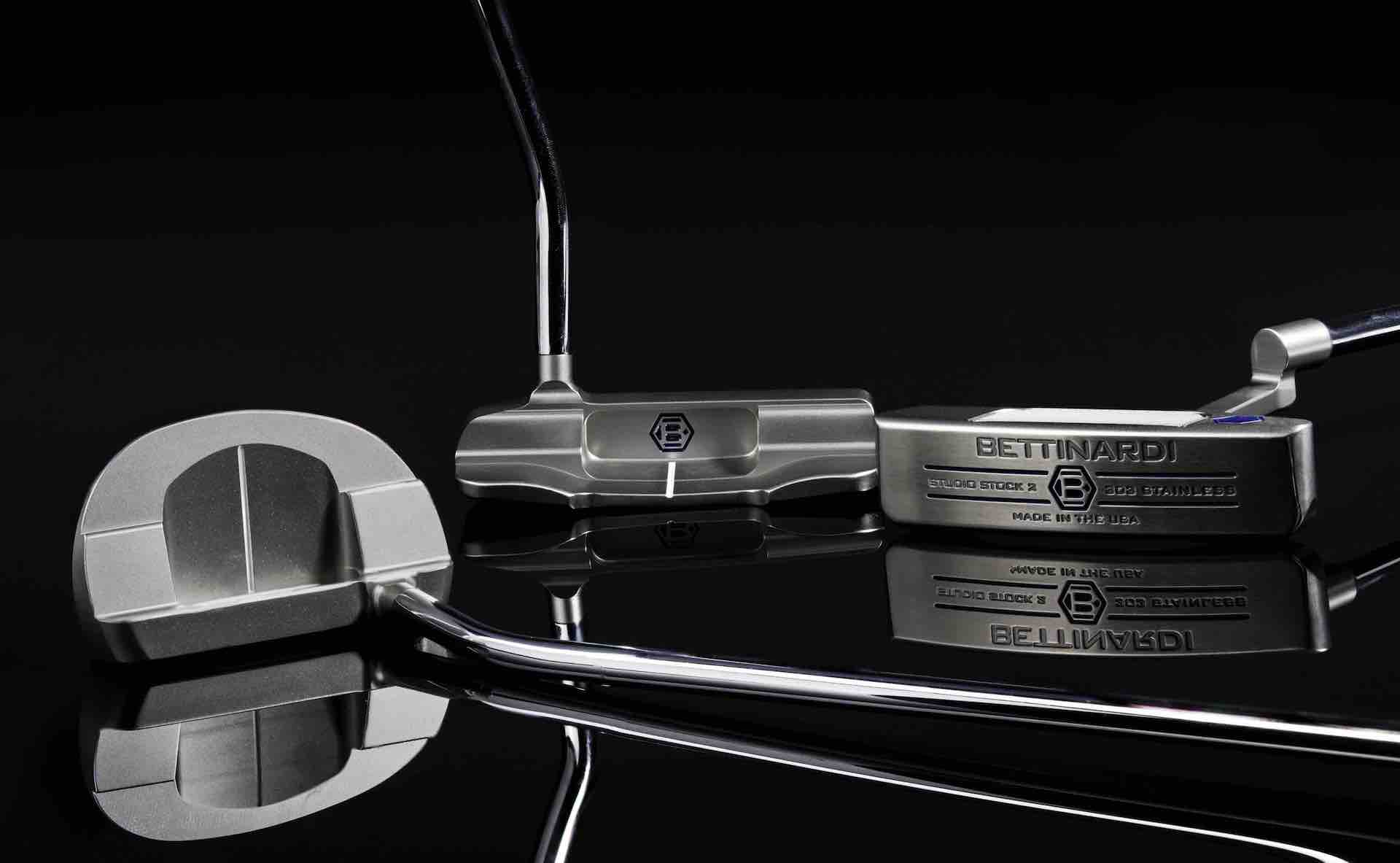 The 2019 range of premium hand-crafted Bettinardi putters has been designed and developed with the help of its high-profile Tour players, including Open Champion and Ryder Cup hero Francesco Molinari.
The brand-new Studio Stock Series includes the SS2, SS28 Slot Back (Centre Shaft and ArmLock option) and SS38 models, made from an extremely durable 303 stainless steel base metal and given the softest face milling in the company's history from new CNC-Machining advancements and techniques perfected over the last 20 years. The end product is softest face ever milled by Bettinardi, which proved victorious when the face milling was put into play by Francesco Molinari to win the Claret Jug at Carnoustie this year, following his visit to the brand's state-of-the-art factory just outside Chicago.
The latest Queen B range includes the re-engineered QB5 and QB6, plus the all-new QB10 and features the exclusive Bettinardi Micro Honeycomb Face milling, allowing for a muted, yet crisp feel at impact for players looking for constant speed and feel. The new putters have been perfected following Tour feedback from the popular Italian and other brand ambassadors, including multiple PGA Tour winner Matt Kuchar; European Tour star Haotong Li and World Golf Hall of Famer Fred Couples, plus the expertise of Robert Bettinardi over the last thirty years in fine tuning premium products.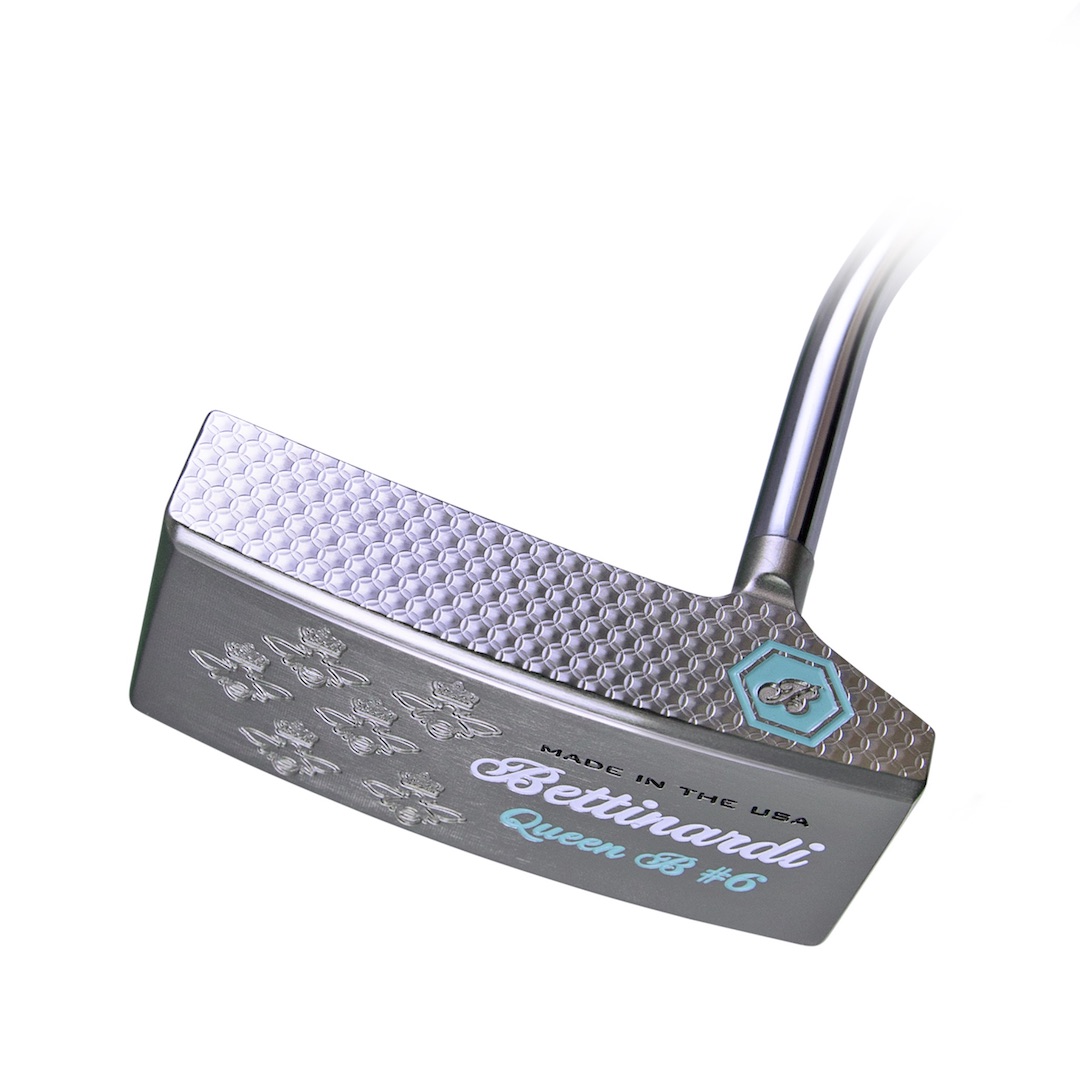 The 2019 range consists of 12 premium putters (including the SS28 Slot Back in Centre Shaft and ArmLock), across its three-striking series, which also includes the award-winning BB models (BB1, BB29, BB39 & BB56).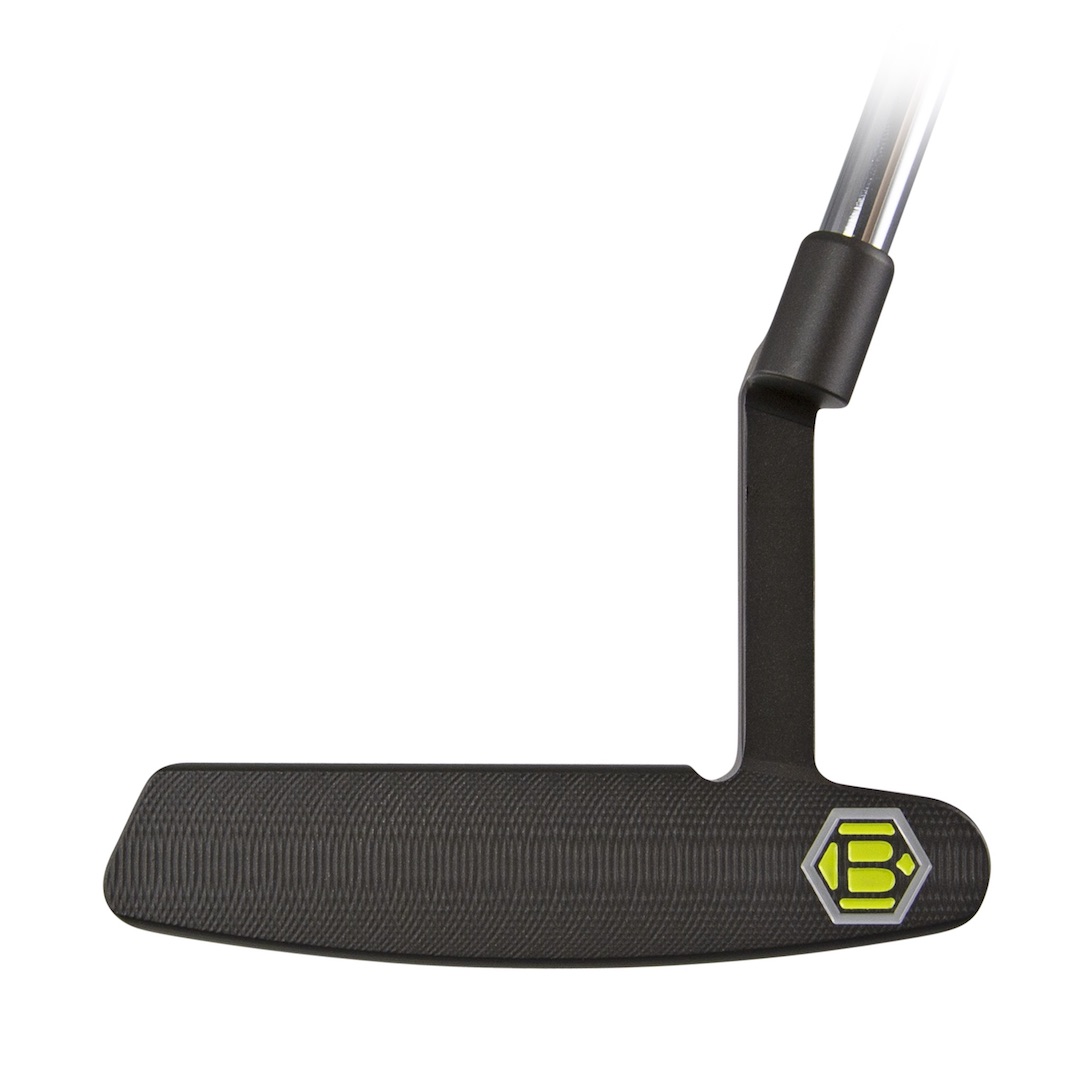 "These new putters have been proven on the game's biggest stage, along with being significantly tested at our headquarters to produce the best range we have ever had," said Robert Bettinardi, CEO and Founder.
"Each putter is hand-crafted in the USA from a single piece of high-quality milled carbon or stainless steel using hi-tech CNC milling technology and expert craftsmanship.
"Moving into our 20th anniversary of production next year, we look back on this year with huge satisfaction thanks to victories across the PGA and European Tours, plus the fantastic Major win. But, we also pride ourselves on producing a range that is suitable for every golfer, from the elite pro to the enthusiastic amateur," he added. 
Studio Stock Series
Every model in the new SS Series incorporates the deepest F.I.T (Feel Impact Technology) Face ever produced by the brand - 20% deeper than previous models for an even softer feel at impact and the highly durable 303 Stainless Steel metal, milled from a solid block of steel.
The SS2 makes its way back into the Studio Stock Series, but not without undergoing aesthetic and performance enhancements. Milled from a solid block of 303 stainless steel, the hosel has been positioned slightly forward toward the toe, which gives the SS2 slightly less toe than our traditional blade style putters. The raised shoulders and newly-rounded bumpers provide ideal perimeter weighting and a fresh appearance at address.
The first-ever Studio Stock 28 Slot Back was designed to offer an impressive crossover between a blade and mini-mallet. Robert Bettinardi worked with his PGA Tour staff to refine the popular SS28 model by finely milling a slot in the rear flange in order to frame the ball perfectly and allow for maximum forgiveness at impact. The SS28 SB was engineered with a single bend shaft and square profile with greater perimeter weighting and higher MOI characteristics with feedback from Major champions.
Completing the Studio Stock Series is the SS38, a new design engineered from the idea to bring a more rounded, compact, cavity-back mallet to the SS line. It features high MOI, forgiveness on off-centre hits and easy alignment, plus a single-bend shaft and minimal toe hang.
All Studio Stock Series putters are completed with a Platinum finish with details hand-painted in a sharp Sapphire blue. Paired with a royal blue leather headcover and a Lamkin Deep Etched Cord Grip, all models come in 33"- 35" length options. The SS2 and standard SS28 features 70° Lie and 3° loft with a 1/4 toe hang; the SS28 ArmLock comes in 71° lie, 5° loft and 1/8 toe hang; the SS28 centre shaft includes 70° lie, 3° loft and 1/2 toe hang; and the SS38 features 70° lie, 3° loft and 1/8 toe hang.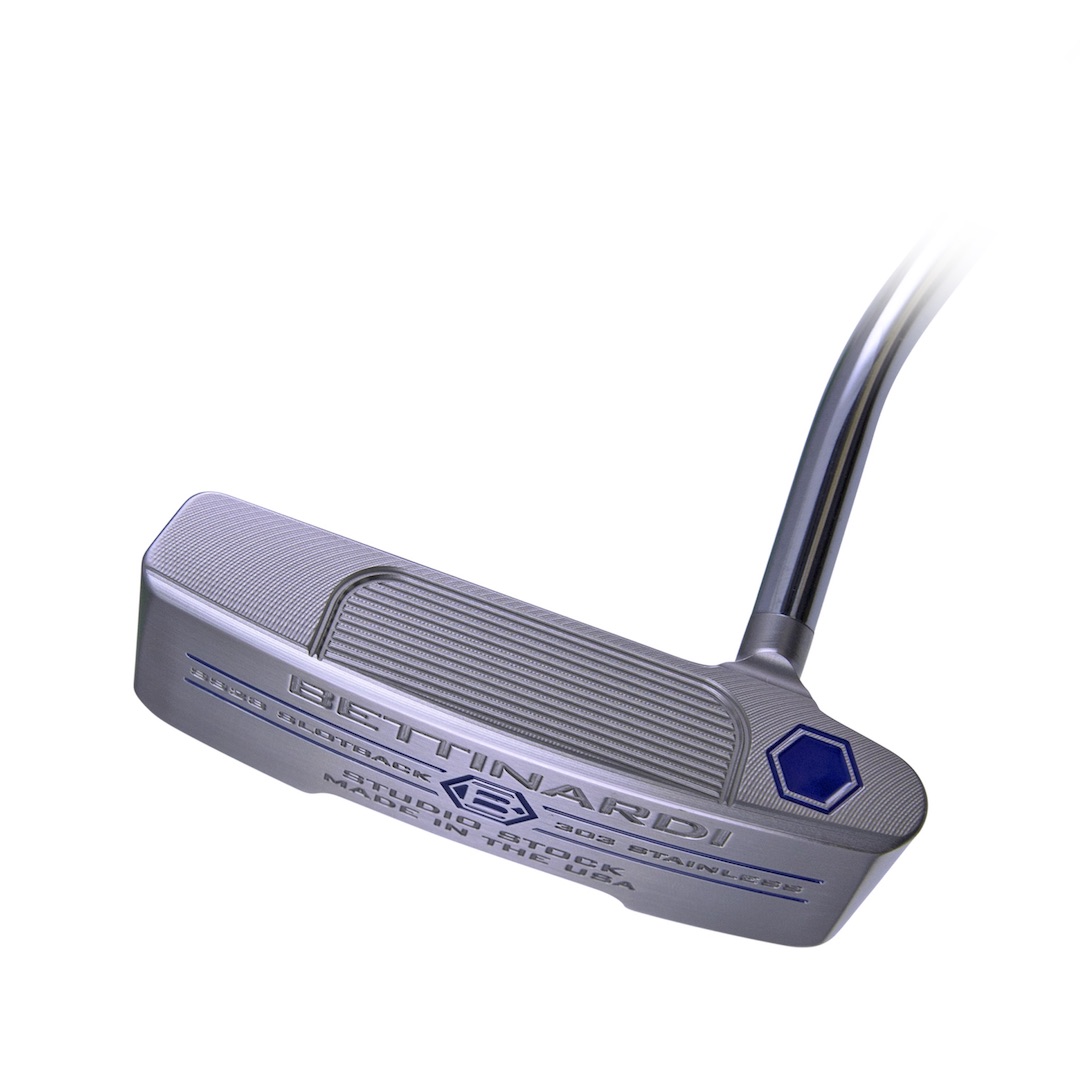 Queen B models
Designed to combine performance with stunning looks, the QB5, QB6 and QB10 putters are milled using the finest proprietary blend of soft carbon steel and completed with a Champagne Silver finish and Tiffany Blue hand-painted colour scheme.
The Queen B 5 makes its return to the line-up as one of the more sought-after blades Bettinardi has ever produced. Featuring a modern and popular head shape, perfect for those seeking a heavier feel (362-gram head weight), the QB5 also includes cleaner lines, tighter milled radiuses and softer bumpers. 
The Queen B 6 putter is for the player seeking an elegant crossover between a blade and mallet, with refined characteristics. The soft carbon steel head features a high toe topline, wide body and flange, plus a newly crafted offset shaft for ideal balance and superior visualisation at address.
Bettinardi designs and crafts all putters with the true player in mind and most importantly from feedback and research from the world's top golfers. From prototype to reality, the all-new Queen B 10 is refined for the player seeking a rounded, traditional mallet with softer visual cues and supreme performance benefits with its Micro Honeycomb milled face. Precisely milled to weigh 362 grams, the QB10 features the brand's trademark crescent milled neck for ideal offset and optimal toe hang for a one-piece milled mallet.
"The direct feedback we've had from our Tour professionals has been invaluable," said Sam Bettinardi, Vice President of the brand. "From prototype to reality, the QB10 received so much Tour praise, that we felt we had no choice but to put this model into production. It mixes our Tour winning crescent neck with a new, cleaner and rounded mallet," he added.
The Queen B range comes paired with a grey leather and Tiffany blue headcover and a Lamkin Deep Etched Cord Grip in 33"- 35" length options. The QB5 features 70° Lie and 3° Loft with a 1/2 toe hang; the QB6 comes in 70° Lie, 3° Loft and 1/8 toe hang; and the QB10 includes 70° Lie, 3° Loft and 1/2 toe hang. The QB6 is also available in a left-handed model.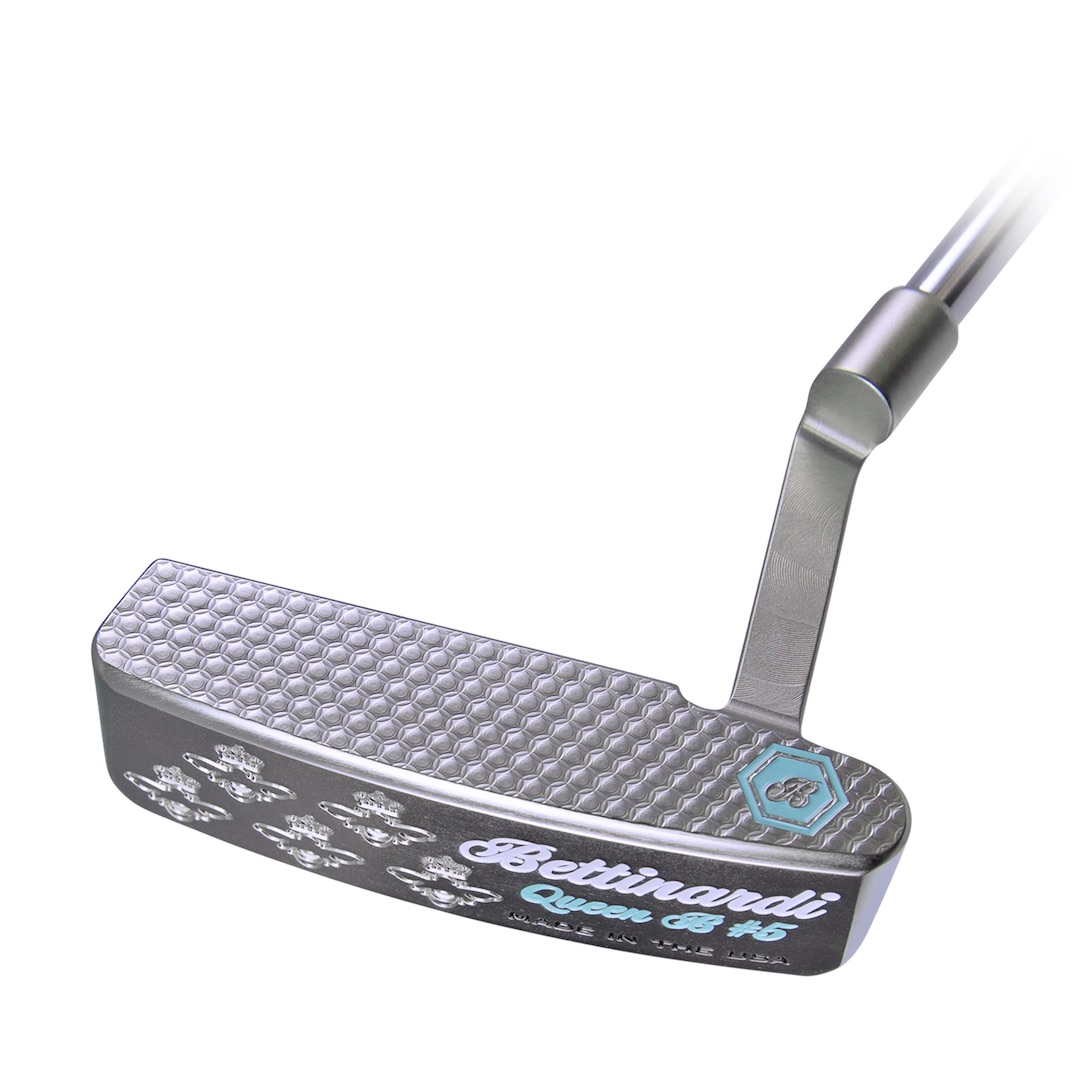 Related: