Equipment
Jul 10th, 2018
Mizuno MP-18 irons claim two top spots
In MyGolfSpy 'Most Wanted Players Iron Test 2018'
Words: GolfPunk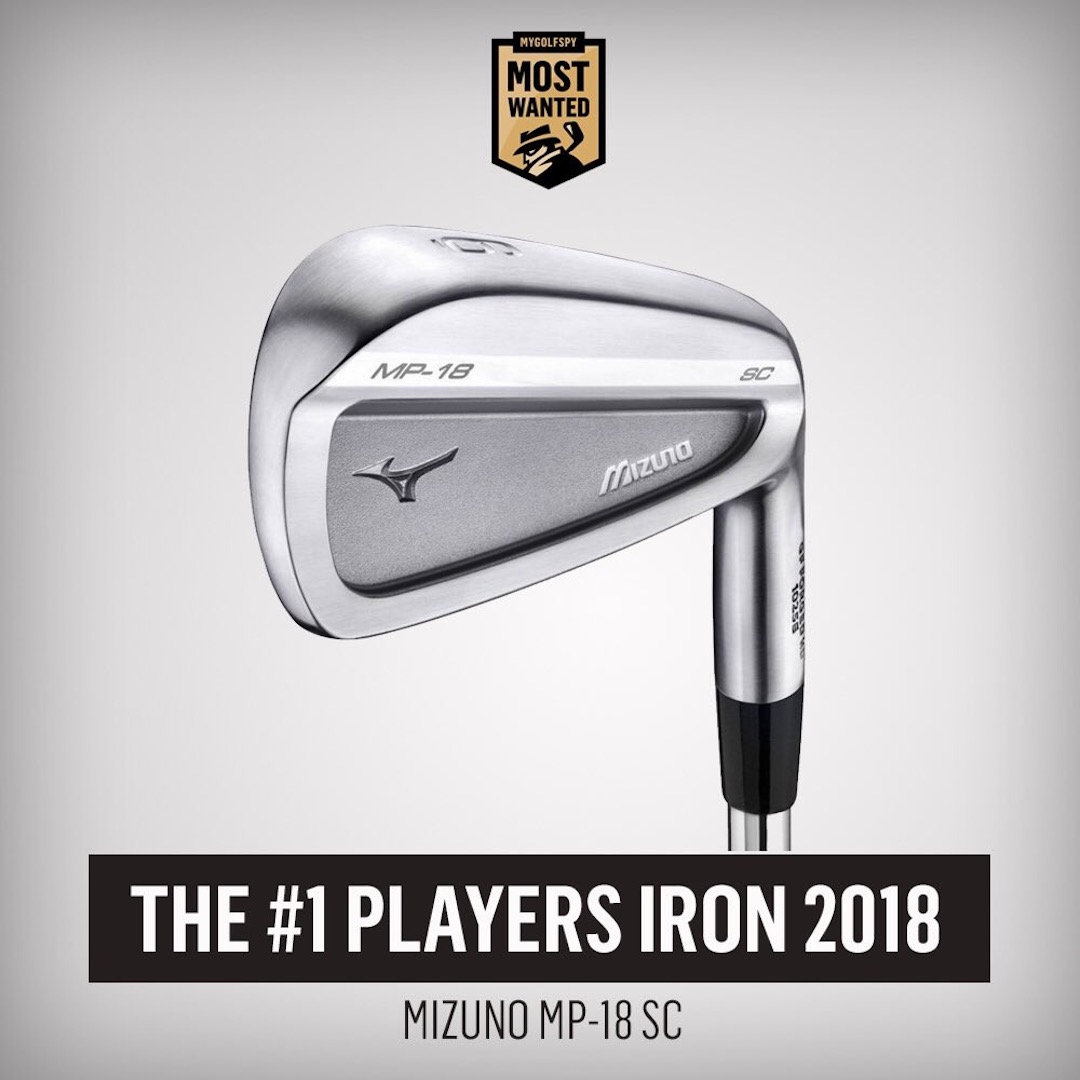 Mizuno has yet more cause to celebrate after its MP-18 SC and MP-18 MMC irons claimed the top two spots in the MyGolfSpy.com 'Most Wanted Players Iron Test 2018'.
The launch of three new MP-18 iron models in September 2017 heralded a new era in players' irons, offering discerning golfers three distinct models and head types that allowed greater scope than ever before for better players to mix and match models to create the perfect set for their needs.
Now that creativity, innovation and engineering have been rewarded with a truly fitting accolade in the MyGolfSpy.com 'Most Wanted Players Iron Test 2018' published on July 9th, 2018. Mizuno's MP-18 SC and MP-18 MMC models saw off 14 rivals to record a remarkable one-two in the most comprehensive independent iron tests in the industry.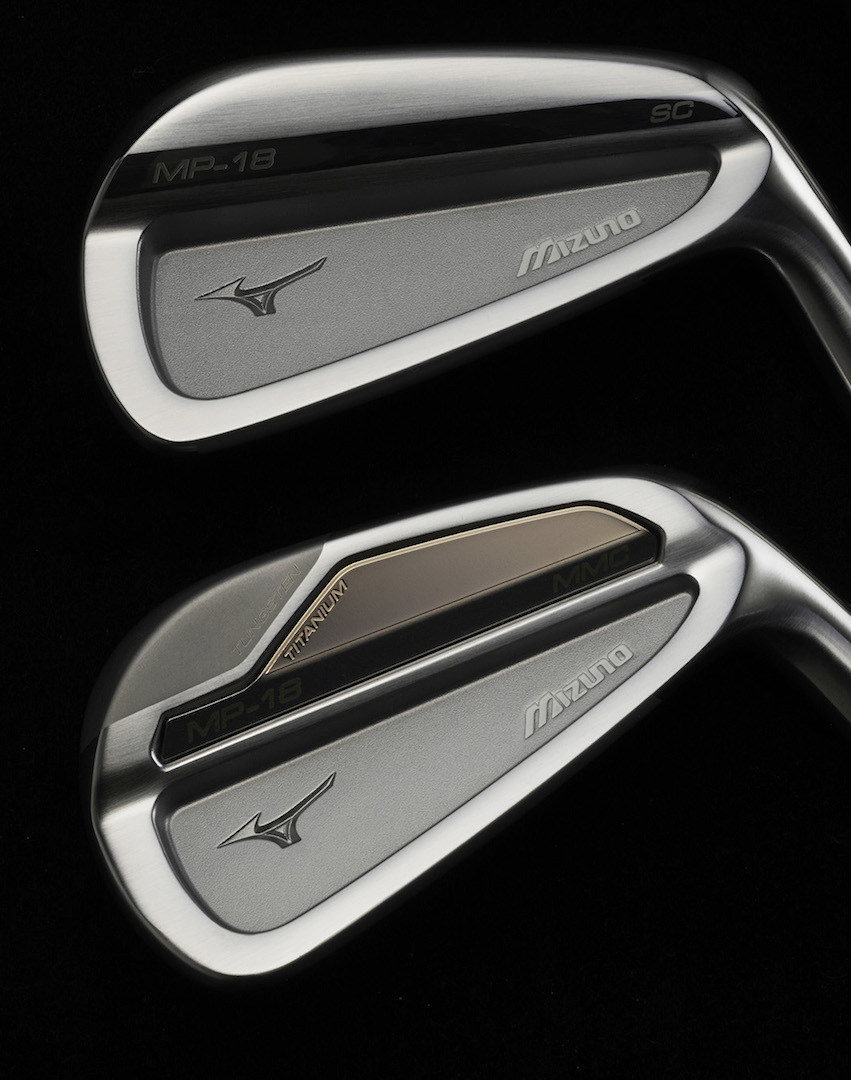 MyGolfSpy.com is an independent testing and review website, considered by many to be the Consumer Reports of Golf. It is the only major golf media outlet to accept no advertising revenue from golf's biggest companies, and as such, has become the most authoritative testing voice in the industry, accruing 34.4 million readers along the way.
For this year's test, MyGolfSpy.com refined its analytics further, and added statistical significance into the equation, putting 16 non-blade players' irons to the test over 120 hours of testing. Twenty testers in the target handicap bracket for this kind of iron hit 9,481 shots with long, mid and short irons, generating well over 400,000 data points via the world's most trusted launch monitor.
For the 'Most Wanted Players Iron Test 2018', MyGolfSpy collected a standard set of launch monitor metrics (ball speed, launch angle, spin rates, distance and more), with the winning club finishing in the statistically significant top group (based on Strokes Gained) for the highest percentage of  testers. MyGolfSpy uses a metric called TRUERank that factors in order of finish (rank), along with the percentage of golfers for whom each club was shown to be in the top group.
The Mizuno MP-18 SC topped the test to become the 'Most Wanted Players Iron 2018', securing 1st place in the mid-iron rank, 2nd in the short iron rank and 5th in the long iron rank to return a TRUERank of 55% and finish seven percentage points ahead of its nearest rival. That nearest rival was sister model, the MP-18 MMC, which finished 2nd in both the short and long iron ranks, and 5th in the mid-iron rank to achieve a TRUERank of 48%.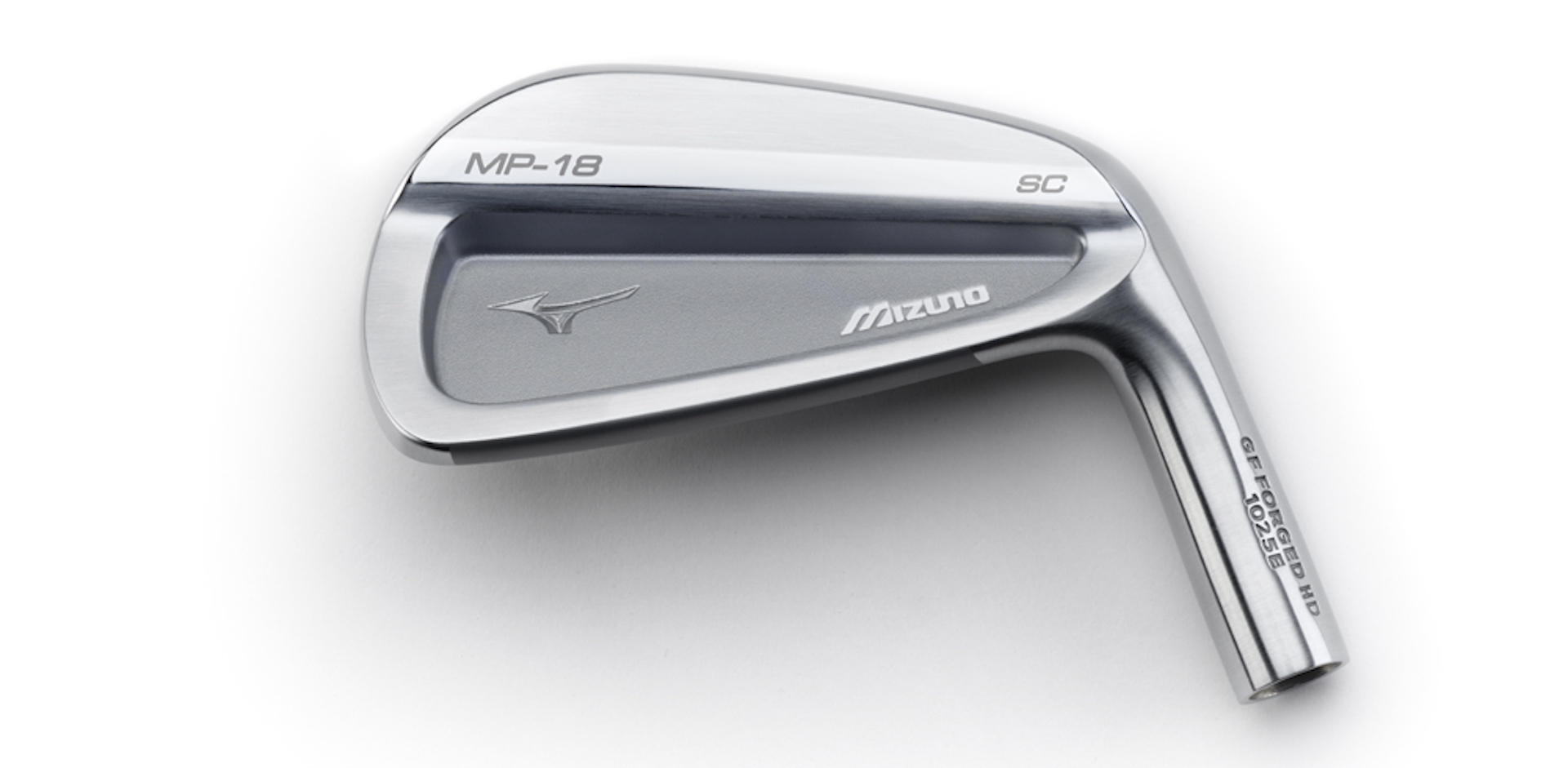 Grain Flow Forged in the brand's exclusive Hiroshima plant and refined by Mizuno's renowned master craftsmen in YORO Japan – including the legendary Turbo – the MP-18s have been inspired by every great player to 'pure' a Mizuno iron since 1933. The MP-18, sculpted by the brand's YORO master craftsmen, is a throwback to the muscle-backs of Mizuno's past. A shorter blade length, cambered top line and steep progression into sharp, compact wedges are all hallmarks of Mizuno's master clubmakers, who have honed their skills on the irons of countless Major winners over the years.
The test-winning MP-18 SC model is a compact cavity back with a slightly wider, cambered sole that brings a greater degree of playability than the muscle-back, although thin, tapered top lines, short head lengths and smaller wedges mean this is still very much a tour-ready iron.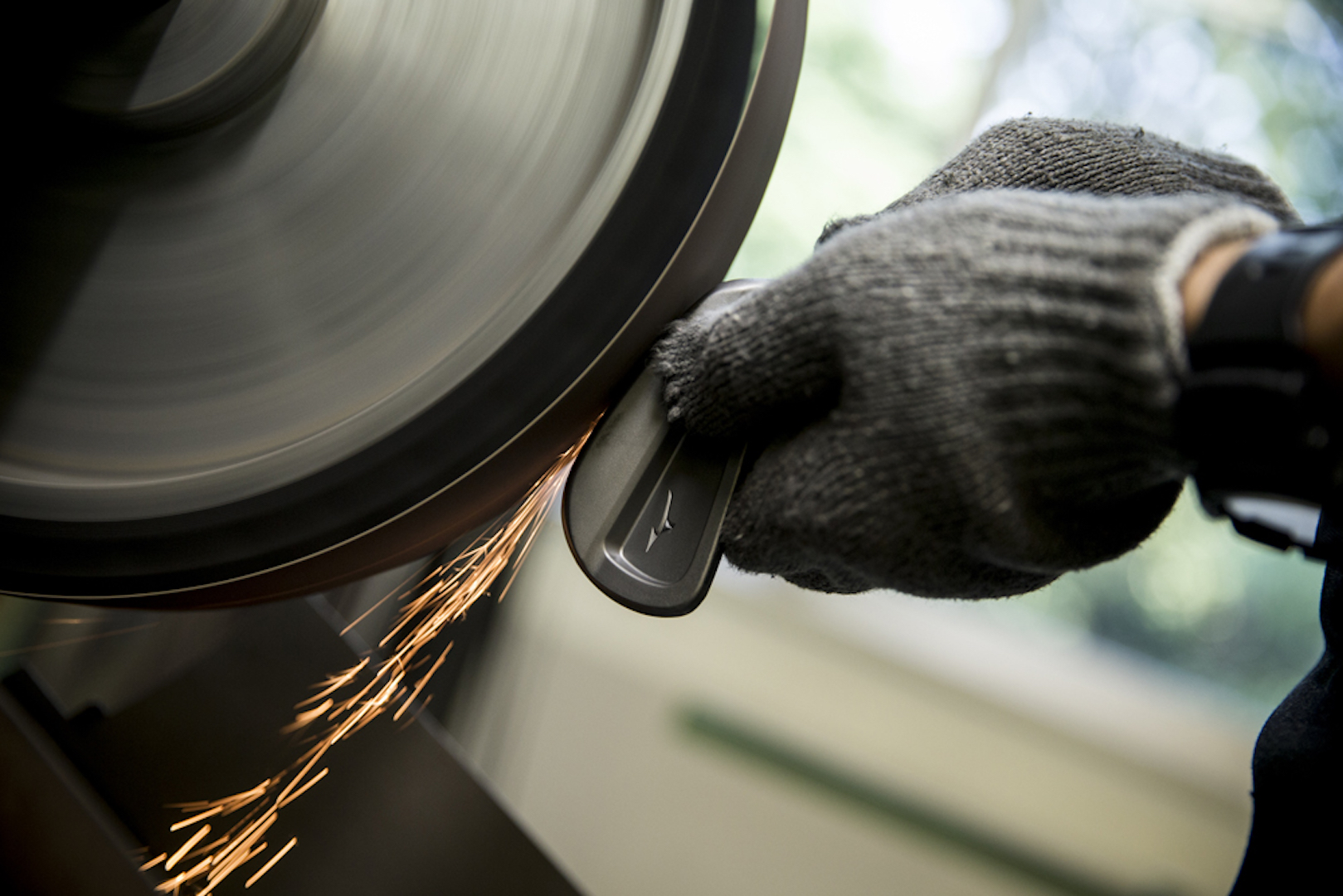 Runner-up, the MP-18 MMC, was the fruit of a three-year project lead by Mizuno's YORO master craftsmen to develop a highly stable, forgiving multi-metal construction iron, which also satisfied their aesthetic desires and demands at address. Even with both lightweight titanium and heavier tungsten components sealed within its 1025E mild carbon steel head, the MP-18 MMC maintains a similar 'tour ready' profile and size to the MP-18 SC.
Related:
Issue 3 of GolfPunk digital magazine out now. Read here.