Equipment
Oct 8th, 2015
Mizuno JPX EZ Forged Irons
The Dark Destroyers
Words: Daniel Owen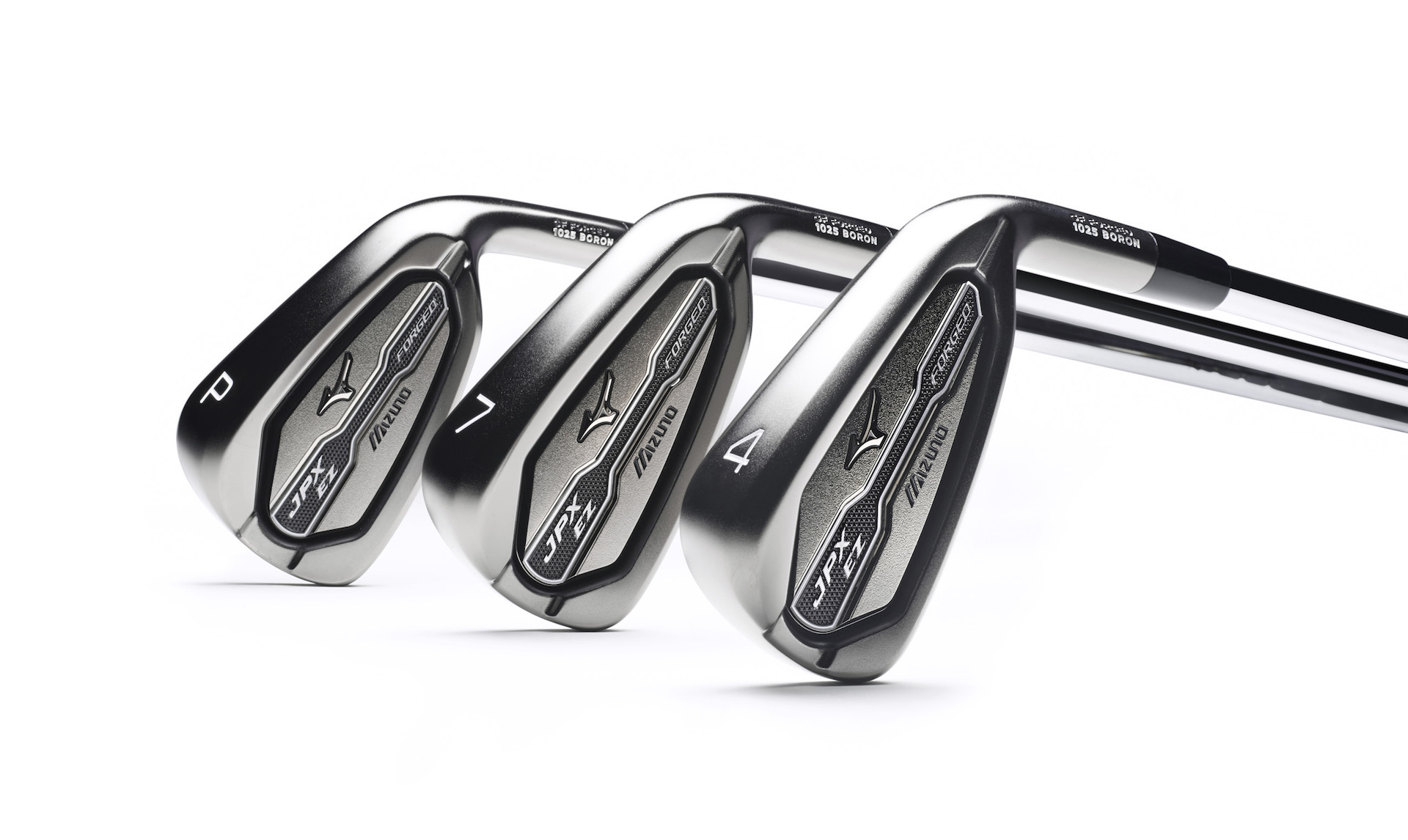 Price: £100 per iron steel, £115 Graphite
We've talked about this before, but in an ideal world, everyone would love to be able to play a blade. The slick lines, the forged feel, it's everything a golfer aspires to. Well with the Mizuno JPX EZ Forged irons, every golfer can at least play a forged iron for that soft feel, even if it doesn't quite look like a blade.
The most forgiving forged iron that Mizuno have ever produced, the JPX EZ Forged is a true distance iron. Yet with it's forged head, it should feel incredibly soft at impact. Mizuno have added Boron to the 1025 Grain Flow Forged Steel much like they have with the JPX 850 Irons. This strengthens the metal, and allows them to make the faces thinner, which in turn allows the ball to fly off the face faster at impact for longer shots. The extra wide pocket cavity moves the centre of gravity low and back, making these easy to launch in the long irons, while from 8-PW, they are one solid piece for more control and feel. We love the black nickel finish, it wears and softens over time and looks great.
"The greatest achievement of the EZ Forged from an engineering standpoint wasn't the ball speed or forgiveness, but the feel," says David Llewellyn, Head of Design for Mizuno. "It's so hard to maintain that moment at impact when we're pushing so many design parameters to the maximum."
For more on the latest Mizuno gear, click here...