Equipment
Oct 29th, 2016
Mizuno JPX 900 Driver
The most adjustable driver ever?
Words: Daniel Owen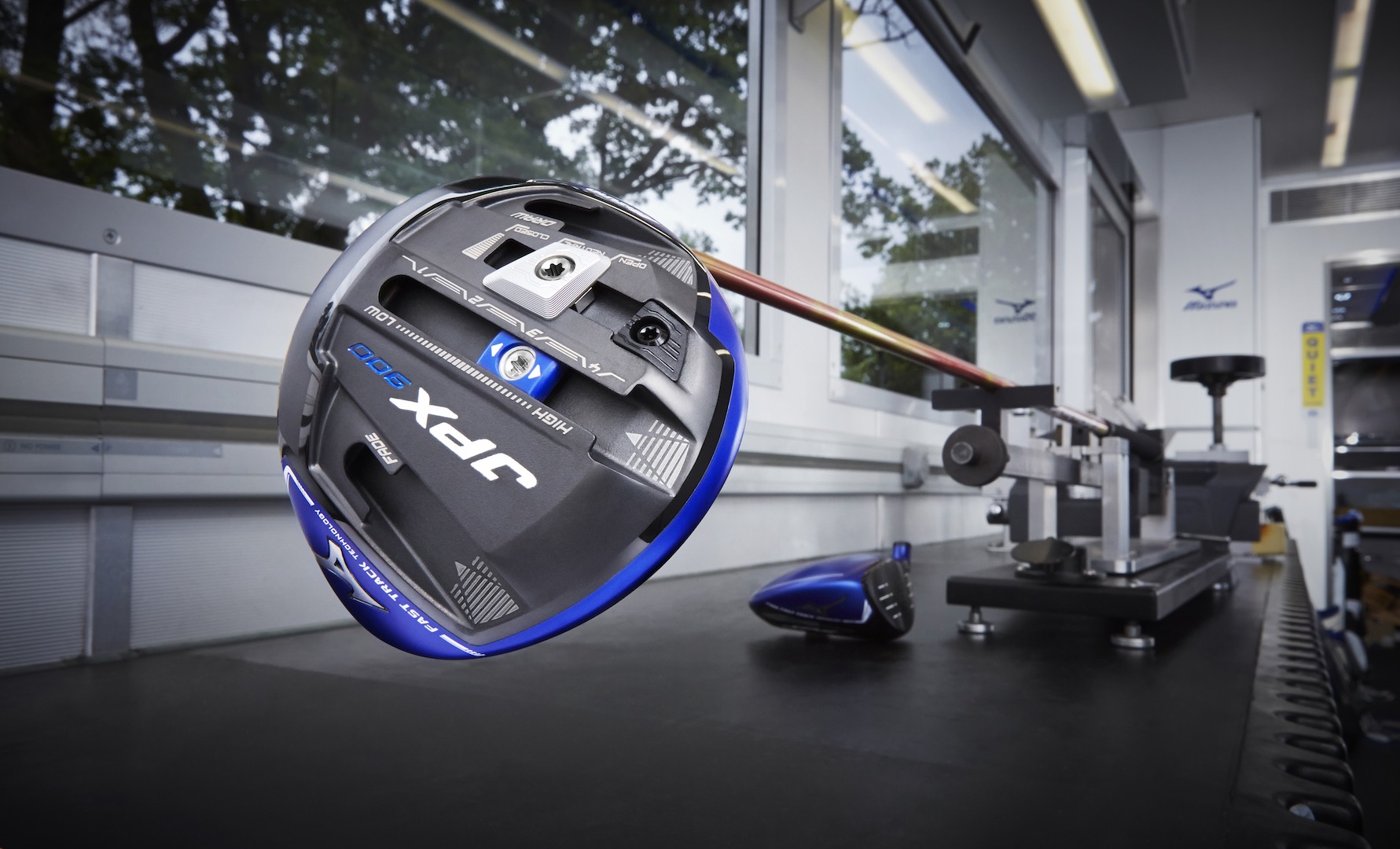 The Lowdown
– Mizuno's most adjustable driver ever
– Designed to be easier to hit and longer on miss hits
– Designed to feel solid in every weight setting
The Detail
Want a set of awesome irons? Most golfers will look first at Mizuno, Titleist, Callaway, Ping, TaylorMade, and Cobra. Want a new Driver? TaylorMade, Callaway, Ping, Titleist, Cobra spring to mind.  Maybe not in that order, but you get the idea. Mizuno aren't normally the first choice for people looking for a new driver. They aren't second, third, fourth or fifth choice either.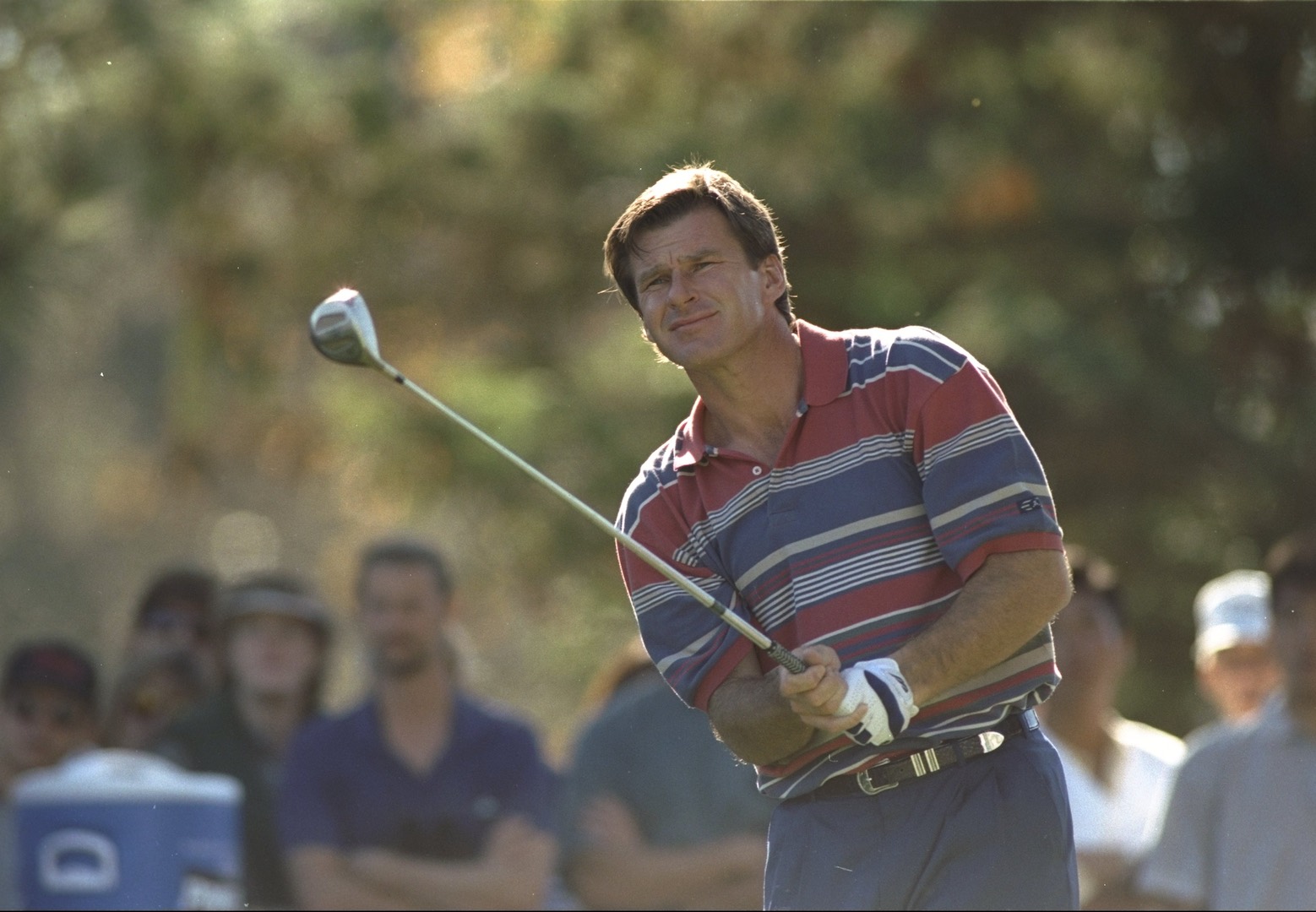 Rightly or wrongly, people haven't thought about Mizuno as a driver company in recent years. I'm a bit older than some of you, a bit younger than some others. But when I was a kid Nick Faldo won the Masters with a pair of T-Zoid woods. Vijay Singh won a Masters using a Mizuno 300S driver. Mizuno made some of the first carbon crowned woods, and they were there right at the beginning of adjustable drivers. But because they haven't paid tour pros to use their drivers, they aren't seen as the drivers to have. 
https://www.youtube.com/watch?v=cIUL-JZ0jsc
Part golf club, part Optimus Prime, we think the new Mizuno JPX 900 driver is the driver to change all that. Look at it. It's a driver that's travelled back in time from the future to protect us! Mizuno have stuffed so much tech into this driver, we half expect it to hit our tee shots for us. In all seriousness, a driver needs a certain 'X Factor', some shelf appeal that helps it stand out from the crowd. The JPX 900 has it in spades, screaming 'just hit me as hard was you can.'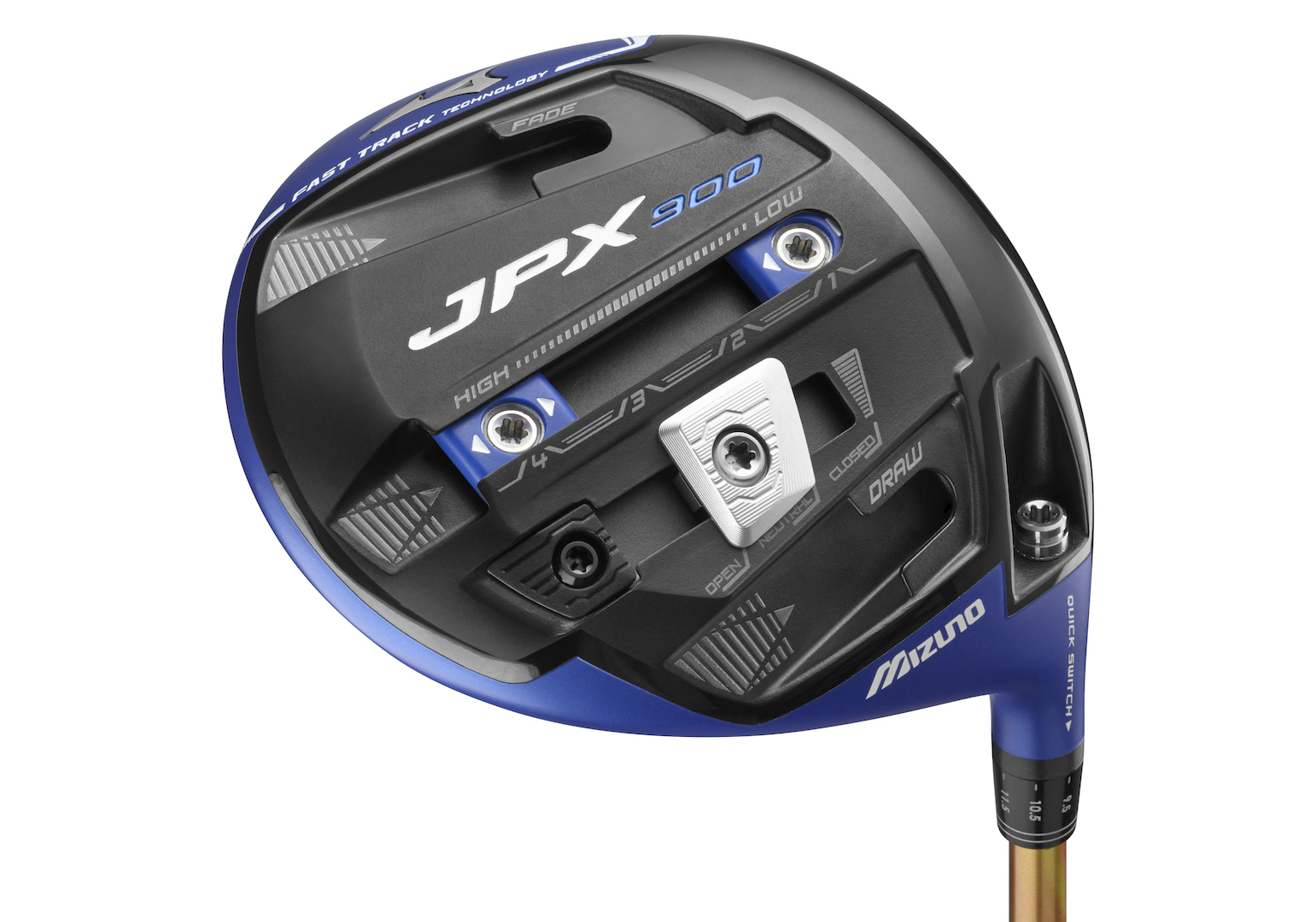 Mizuno set out to make a more forgiving driver because their Tour players asked for it. If you look at what is being played out on tour at the moment, many players are using more forgiving drivers. Every man and his dog seems to be using a TaylorMade M2, while two majors were won using Callaway's XR16, the most forgiving driver in their range. Like the rest of us, tour players miss the sweet spot too, and the big thing for them is that the driver goes as far as possible on miss hits.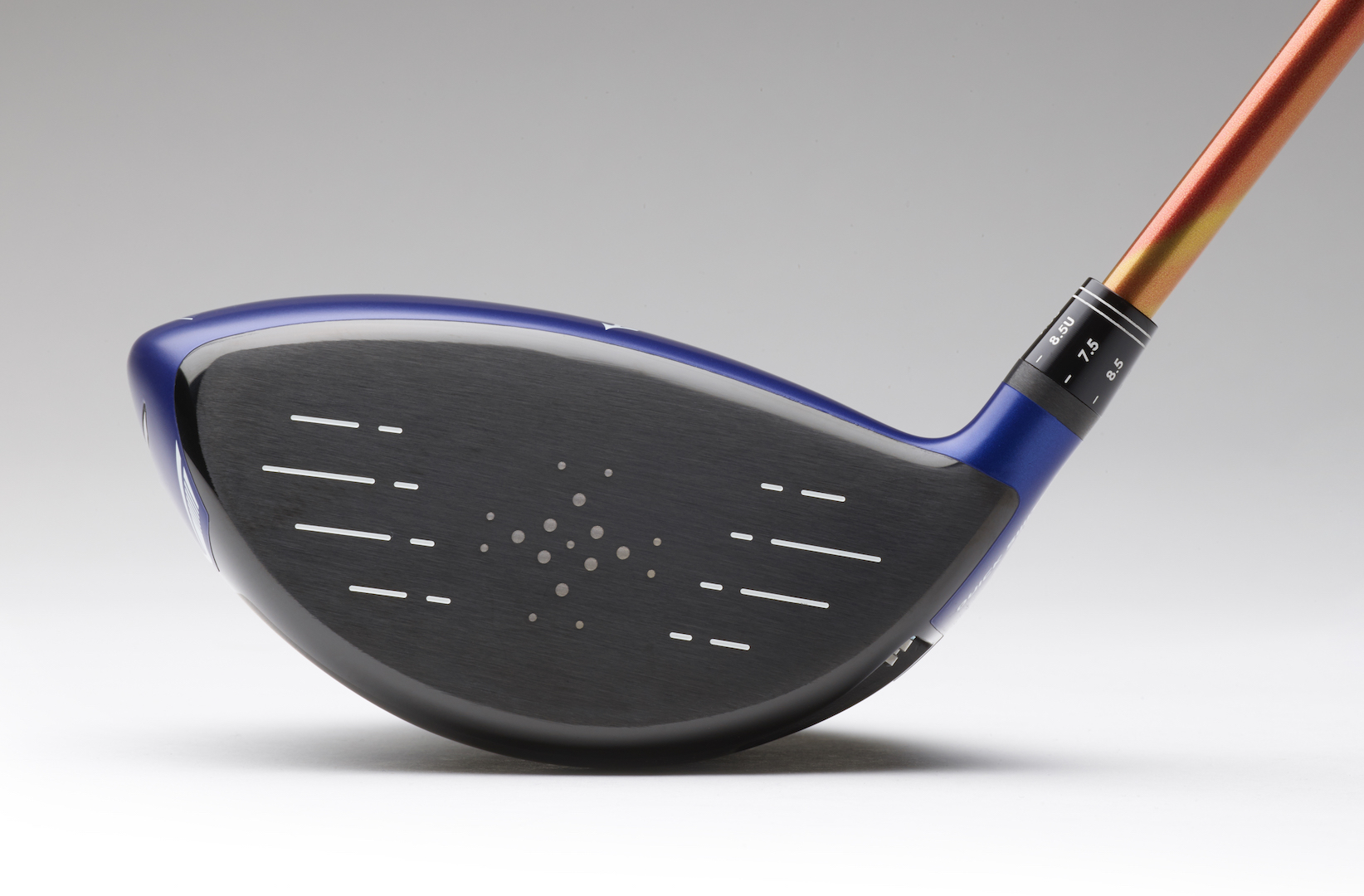 Not only did they want it to be easier to hit, the pros asked for a driver that looks easier to hit as well. So they stretched out the head design, it's longer from heel to toe, and wider front to back with a shallower face. 
The face has been redesigned and strengthened to help with miss hits. You can miss the sweet spot and your drives will retain more ball speed and go closer to where a perfectly struck drive might land.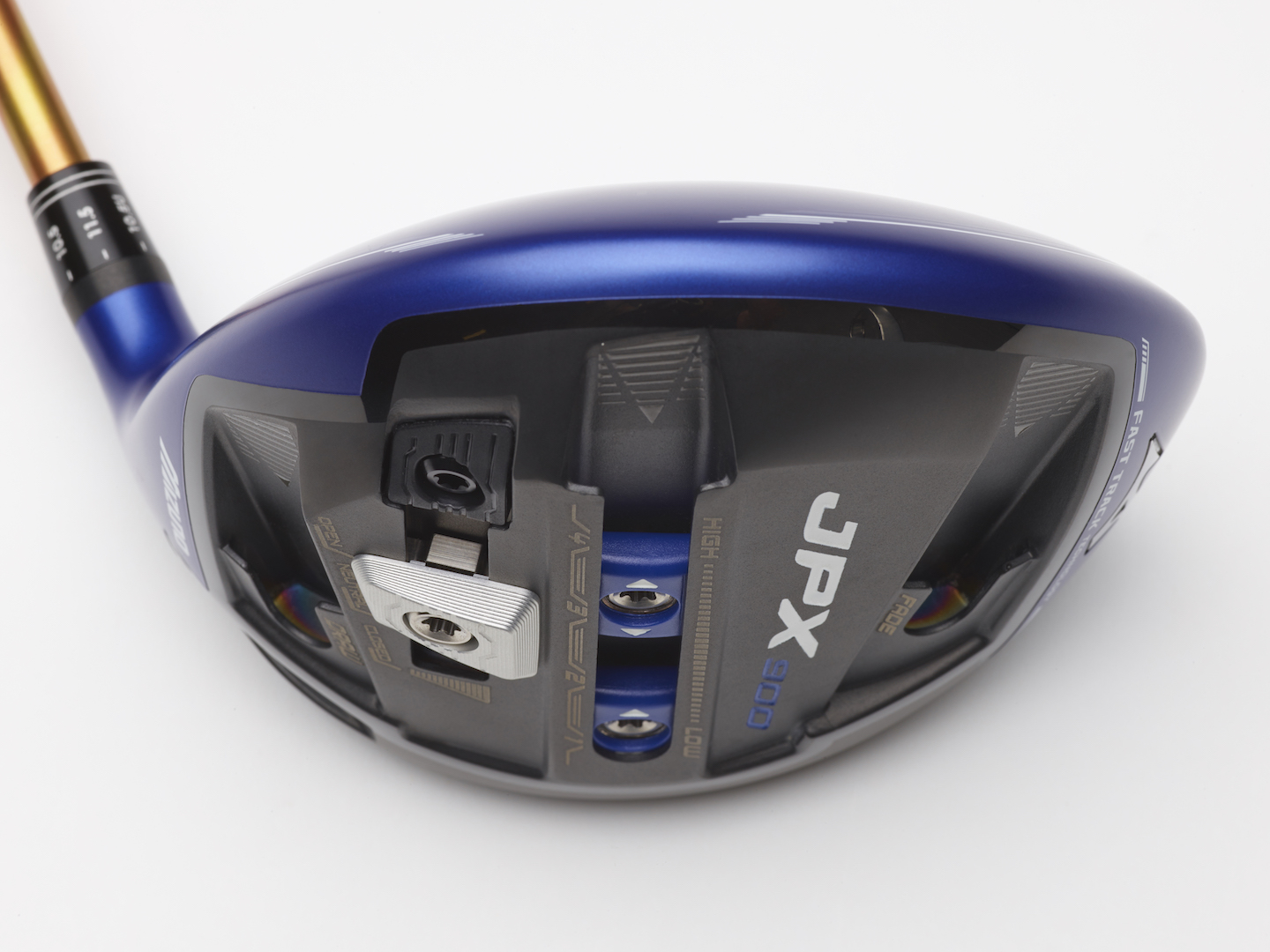 There are three weight tracks on the sole, and two 8 gram weights. You can put the weights in the back for maximum spin and forgiveness, in the front for the lowest spin, or in the heel and toe to make the driver more draw or fade biased. We found it pretty good with the weights in the front heel and toe positions, it made the driver low spin but stable on miss hits. 
The hosel is adjustable for loft. You can set this driver as low as 7.5 degrees, and as high as 11.5, with it set to 9.5 in the neutral position. Changing the loft of a driver changes the face angle as well however. So Mizuno have added a face angle adjuster, so the driver can be made to appear open, closed, or square, independent of the loft on the face. This only works if you ground the club. But even people who hover their driver tend to put it on the ground as they grip the club. 
Another big thing is this driver is designed to feel great. Sounds obvious but you'll be surprised with some drivers out there. Adjustability in driver and moving weights around the head can make them sound very different depending on how they are set up. The JPX 900 has been designed to sound and feel the same however the weights are set up. We've only hit it indoors, so I don't want to comment too much on the sound, but it feels really solid.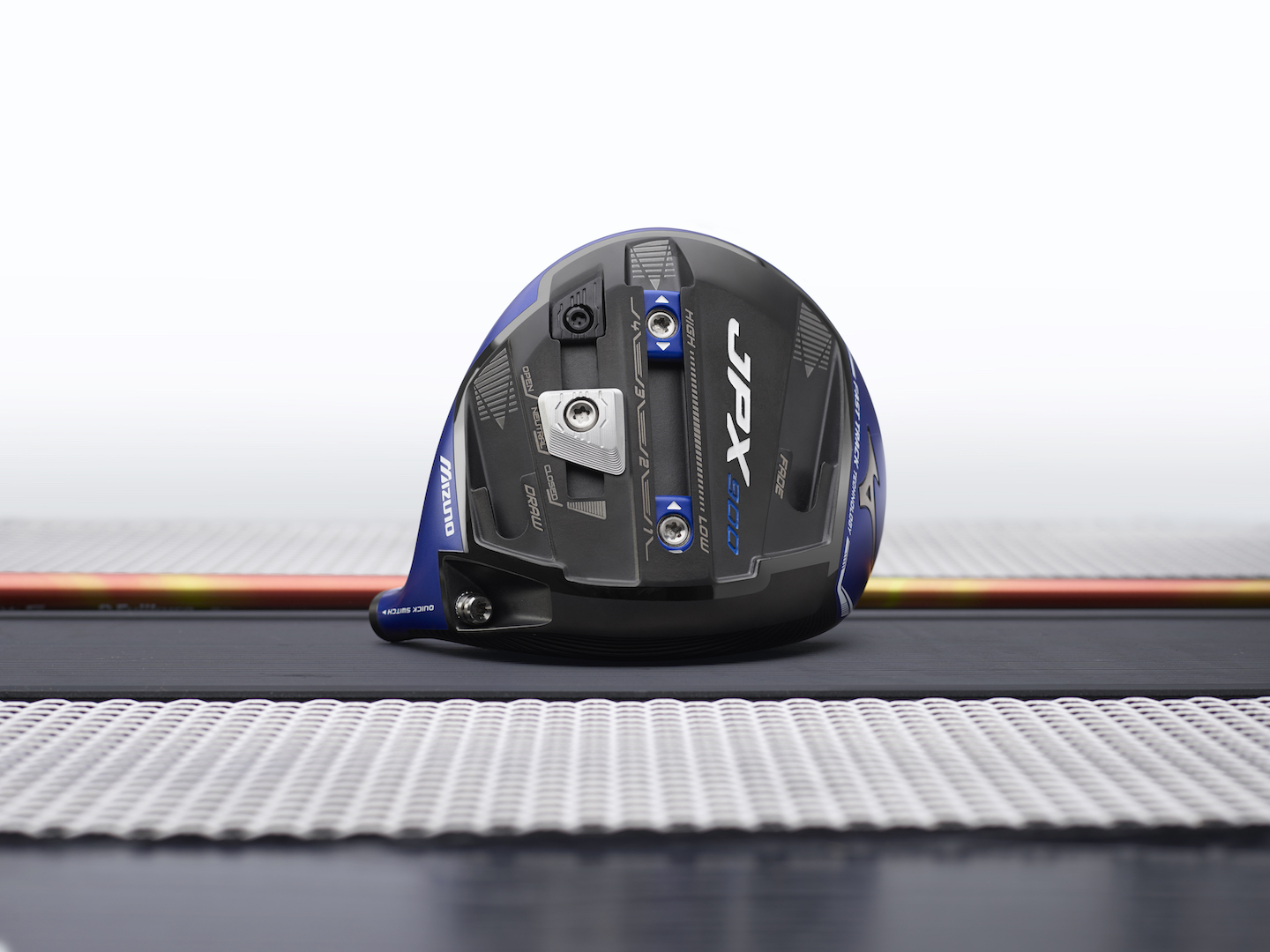 The finishing touch is the Fujikura Speeder Evolution II Shaft series included as a stock option. The orange chrome shaft is a real eye popper, and with varying weight and flex options, there should be something to cover most if not all swing types. And this is the real deal, as used on tour shaft, that would retail for around £270 on its own!
Mizuno have got a driver that has a serious shot at making a lot of golfers bags. All the changes the tour pros asked for are also changes that will help the average golfer. It's a driver that just begs to be hit, and can be hit by just about everyone. The driver launches in Europe in the new year but is already available in the US for any American readers out there. 
RRP £399
TAGS: Mizuno, JPX 900, Fujikura, Speeder Evolution, Nick Faldo, Driver, Golf Equipment, Golf Clubs, Equipment, 2016