Equipment
Nov 1st, 2016
Is this the new TaylorMade M1 Driver?
More carbon fibre for your money
Words: Daniel Owen
https://www.instagram.com/p/BMO4ZIQgMKc/
UPDATE: We now have sightings of the fairway wood and hybrid too.
Original:
Is this the new TaylorMade M1 driver? It certainly looks like it. Leaked on instagram by @Jdsclubs, TaylorMade have smashed it this past year with the M1 and M2 drivers. Jason Day and Dustin Johnson have been ridiculously good off the tee with their M1's while Rory McIlroy making the late switch to the M2 following Nike's exit from the golf equipment market looks to be paying dividends.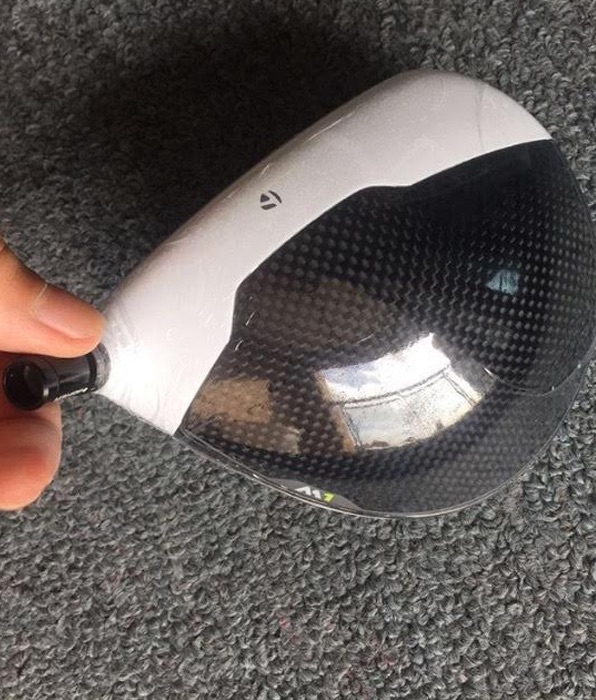 So what do we know about it? Nothing officially. When contacted, TaylorMade refused to answer any questions about the new driver. But we can make some guesses from what we can see.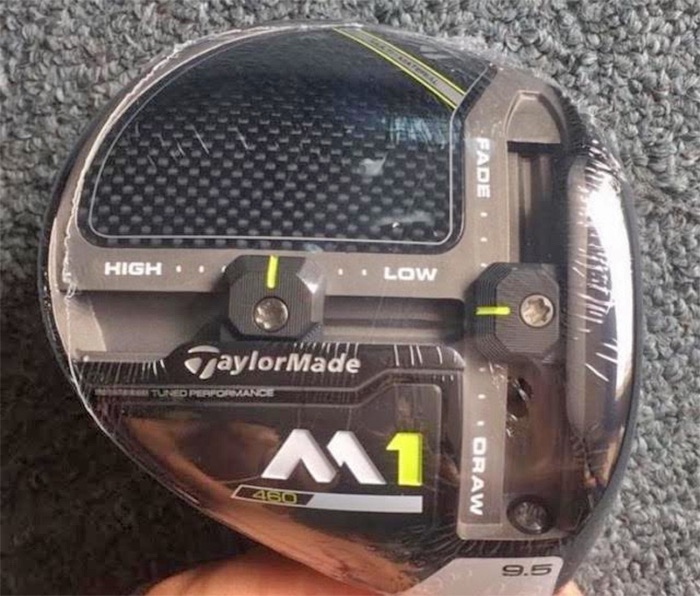 There are two adjustable sliding weight tracks, much like the current M1. There are lots of different adjustable systems on the market, however this design is one of the simplest to understand, so it's no surprise it's been retained. Front to back adjusts launch and spin, while side to side affects draw and fade bias. It appears as if they have made these weights easier to remove, so we wouldn't be surprised to see them offer a weight kit for this M1 to fine tune swing weight, much like Titleist's offer with the new 917 drivers.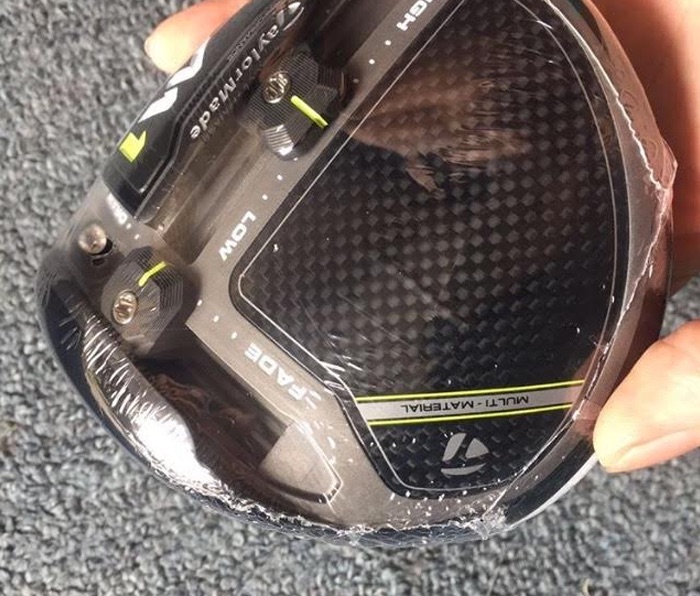 The front weight track looks deeper. The weight track works like a speed pocket, and presumably will help retain more ball speed across the face on miss hits. 
There is added carbon fibre, and from the looks of it the majority of the underside of the head is carbon fibre as well as the crown. The more carbon fibre that TaylorMade use, the more weight they can save and put elsewhere in the head. Which means it can be more forgiving, and more adjustable. 
We haven't been told anything about this driver yet, nor have we seen one in the flesh. But from this first look, we think it's a big improvement. The M1 and M2 drivers look great behind the ball, but we were never that keen on the sole graphics. Personal preference I know, but these look much more modern and more in keeping with the techy look at address. 
We think it's a great decision to keep the M1 name in play, and we want to give it a go right now!
Fairway Wood
https://www.instagram.com/p/BMPw6snA6r9/?taken-by=tourqualitygolf
Hybrid
https://www.instagram.com/p/BMRSz0OAIdT/?tagged=taylormadegolf
TAGS: TaylorMAde, M1, Driver, 2017, Rory McIlroy, Jason Day, Dustin Johnson, Equipment, 2016