Equipment
Aug 10th, 2016
Game Over: The Fallout of Nike Golf
How Nike leaving the golf business will change things for everyone
Words: Daniel Owen Photography: Getty Images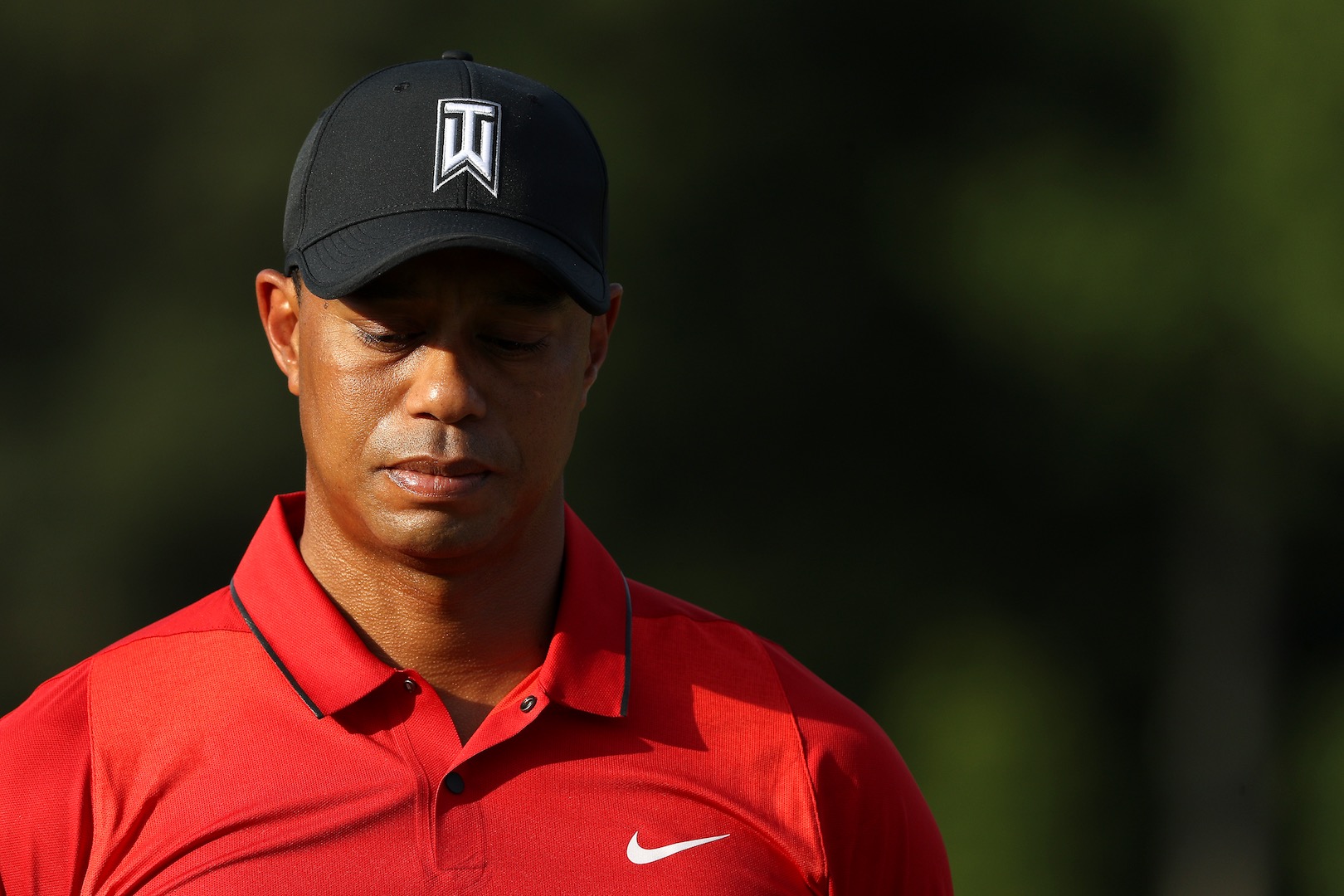 2016 has been a bit of an annus horribilus for golf. Some big names pulled out of the Olympics. The so called 'big three' didn't win a major between them. TaylorMade have been put on the chopping block by adidas, and are available to the highest bidder. And Tiger has't even teed off once this year in anger. Then the Nike announcement happened. 
I was always convinced Nike were going to become the number one brand in golf. When they set their mind to it, they "Just Do It", don't they? They signed the dominant player of a generation and built a golf business around him. They made some good clubs, they made some bad clubs. But majors flowed, and not just for the main man. As Tiger's star waned, they re-upped, and bought into the Rory McIlroy show. But a week ago today, they did the unimaginable and pulled out of the golf equipment industry.
Nike's announcement couldn't have come at a worse time for the game. There's going to be a massive fall out from Nike pulling out of golf hard goods, from the immediate question of what clubs Rory and Tiger are going to use going forward, to how it will affect other players and manufacturers. The only people it won't really affect are you lot reading this. There will still be golf clubs and golf balls to buy from a myriad of of golf brands. They just won't have a swoosh on them. 
Nike abandoned the golf equipment industry with a clinical precision. This was no slow death, this was executed coldly and quickly. It's the start of a massive ripple effect that will change golf at every level. From the obvious job losses, and contract changes, to the launching of new brands. It's an exciting, if slightly turbulent time to be an equipment gear head. 
https://twitter.com/TigerWoods/status/761278344755310592
https://twitter.com/TigerWoods/status/761278544597151744
We know the Nike staff players will be looking for new club deals. Rory McIlroy and Tiger Woods are the two hottest free agents in the world. What are they going to use? At this point I don't even think they know. Rory as an amateur and as a pro used Titleist. And he struggled to adjust to Nike for his first season with them, so while they are notorious for not being high payers we can see him gravitating back in that direction.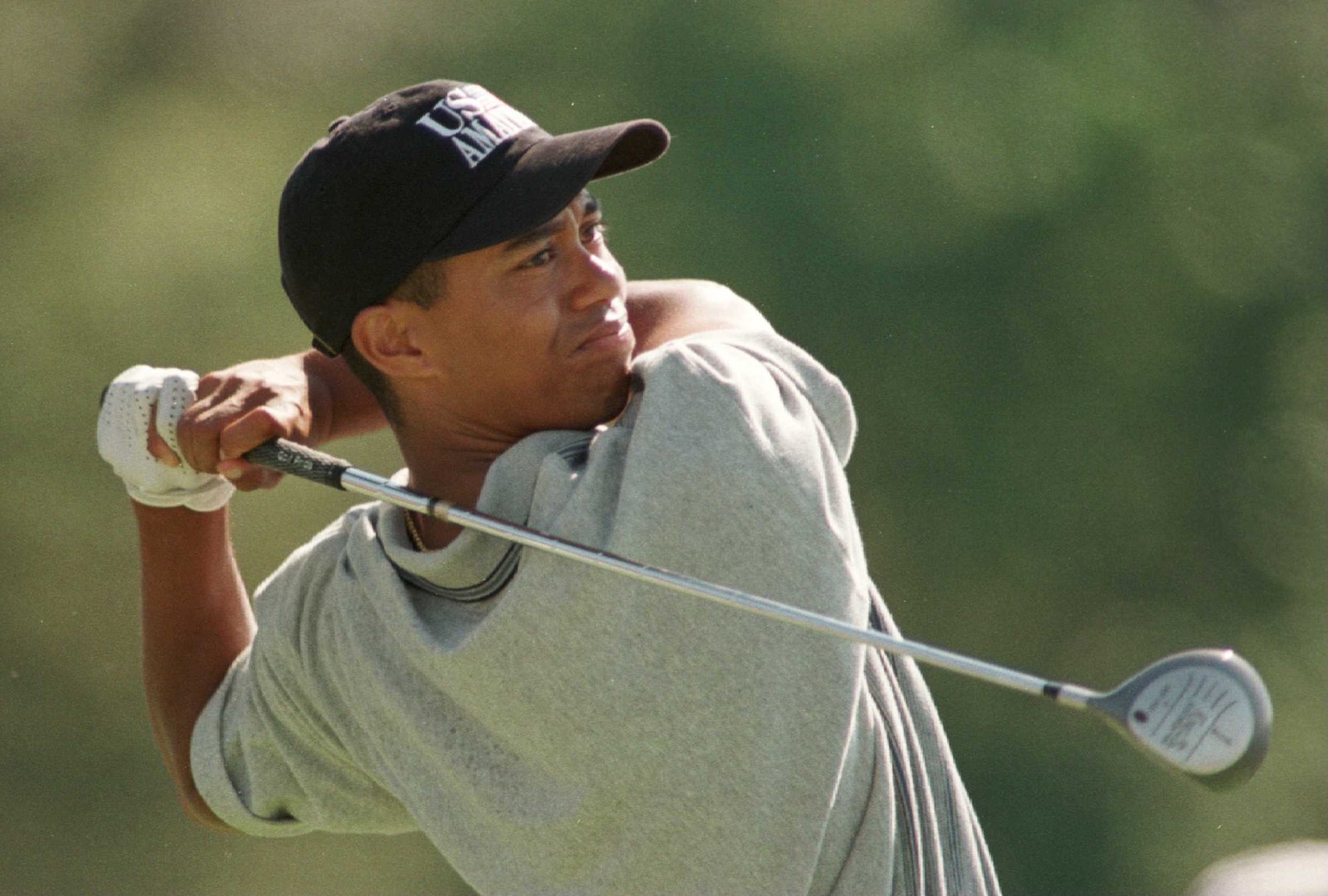 Tiger Woods using a Cobra driver as an amateur
As an amateur Tiger used Ping, Cobra and Mizuno as well as Cleveland wedges. When he turned pro he used a full bag of Titleist equipment. His success was instrumental In the Scotty Cameron brand being the power house it is today.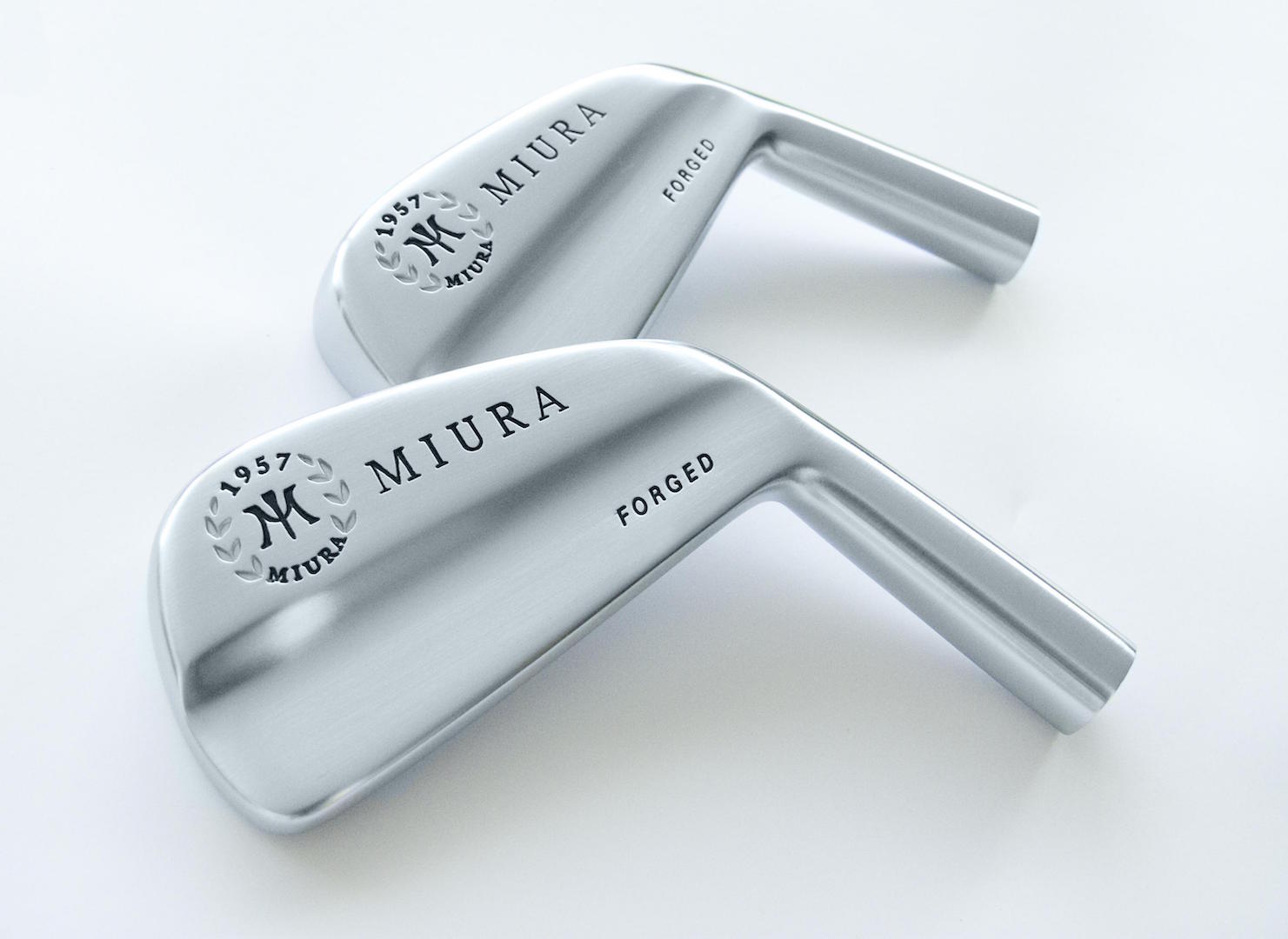 The Miura Small Blades
There have been many stories over the years that Tiger's irons have just been rebadged Miura's. While it's always been vehemently denied in the past, what's to stop Tiger going to buy a set of clubs for himself? Any golf pervert who knows what a Miura Small Blade looks like can imagine seeing a set in Tiger's hands. They are just stunning, precision instruments, forged in Japan and crafted by a small factory in Himeji. But what needs to happen for this to take place? And maybe even make a blank set for him? Probably a corporate bag sponsor. But what if Tiger decides he has other ideas?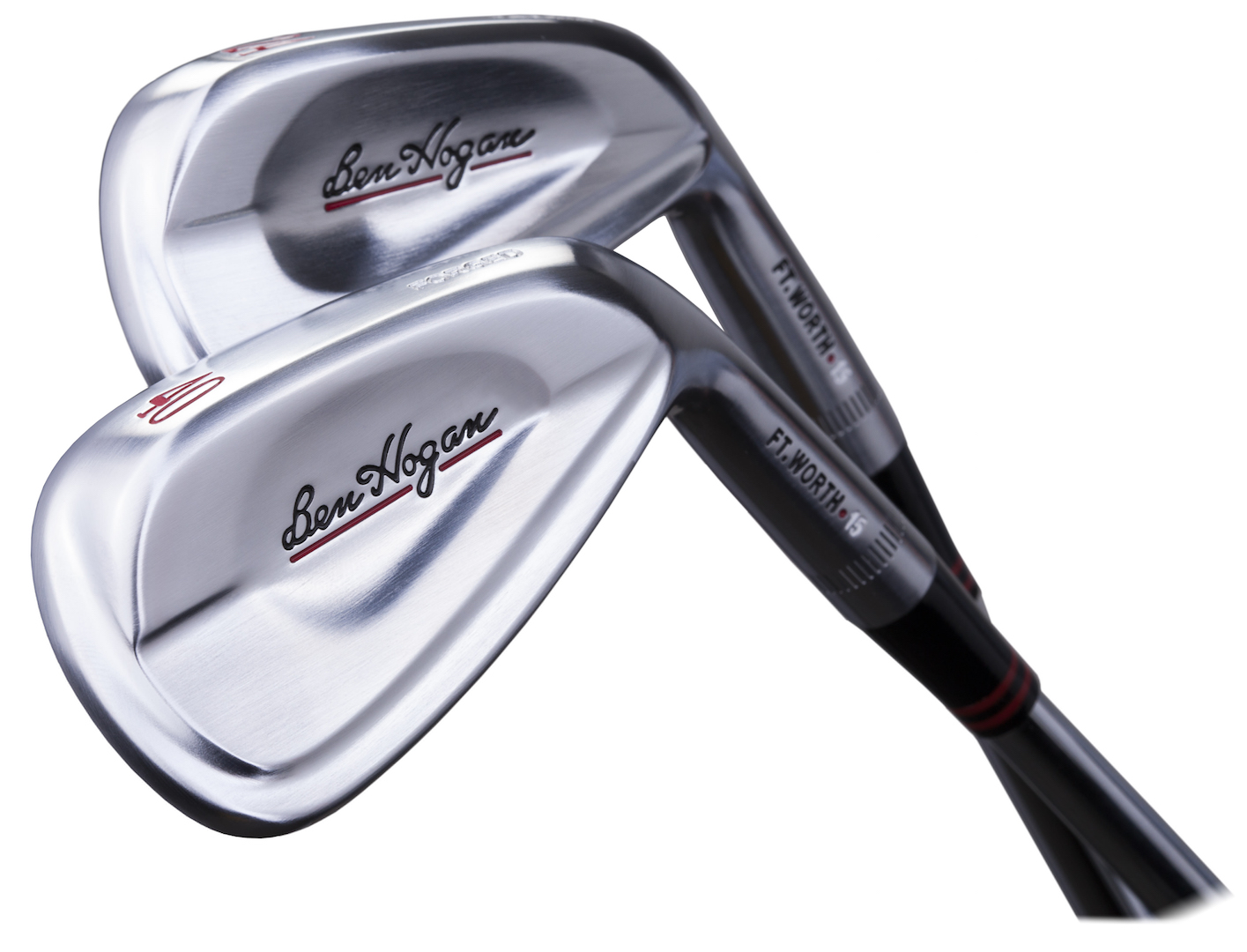 What do Ben Hogan, Jack Nicklaus and Arnold Palmer all have in common? They all had their own equipment brand named after them. What's to say Tiger doesn't fancy having a crack, and launch his own equipment brand? Look at Nike's most successful sub-brand, Jordan. Michael Jordan was an icon. The best at his sport, and his shoes have sold by the boat load. After he retired his shoes have only progressively sold more. Run as a separate brand, Jordan even do golf shoes in small numbers.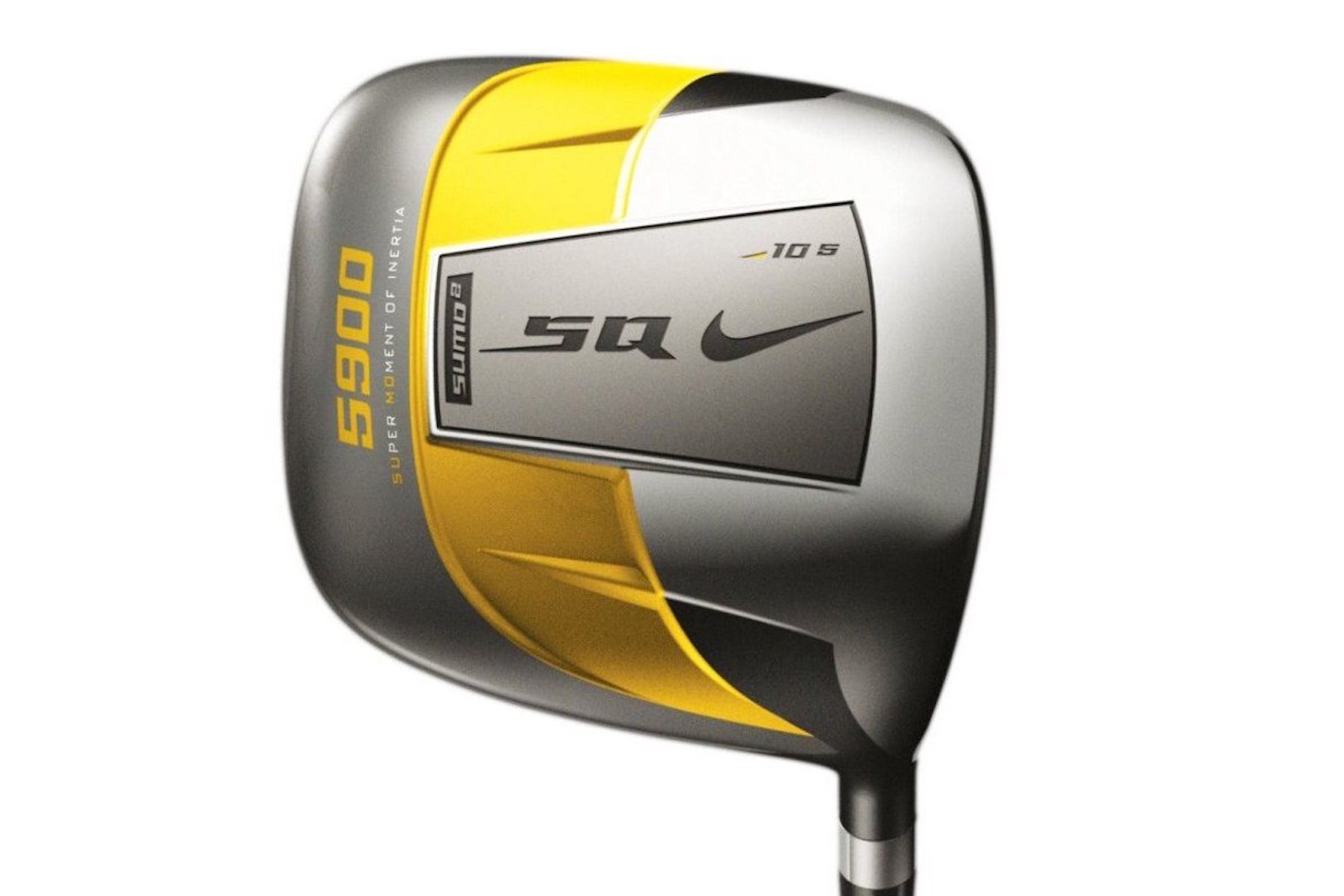 Nike have struggled with golf equipment, as they tried to imprint too much of Nike's 'Just Do it' mentality into the clubs. Square drivers, cavity back woods, red, blue, and volt green golf clubs. We are all for zigging when everyone else zags, but the clubs were not measurably superior to other equipment on the market. When Nike kept it simple they had more success: The original Nike blades, the gorgeous Tour Method putters that Tiger and Rory putted with, the VR Drivers, that Jhonattan Vegas recently won with, six years after it launched. 
I've seen Nike tour wedges up close and they look better than anything else out there. But these stylish designs were not what was always made available at retail level. Tiger knows what looks good. An equipment company lead by Tiger should come out with some slick looking golf clubs. If you think of the noise PXG has managed to create, just imagine if Tiger Woods decided to launch his own sticks. PXG boss Bob Parsons has shown there is an appetite for something new. Why can't Tiger do something similar? 
There was a fantastic R&D team at Nike golf. Tom Stites was an absolute gent and a golf scientist as well as a craftsman, and while he recently retired, we're sure he could be lured back out for the right project. The Nike R&D team came from Stites' Impact Golf Technologies business in the first place when Nike bought IGT.
Rock Ishi is one of the best golf ball designers on the planet, first at Bridgestone, and then Nike, and his current RZN models were considered some of the best on the market. He was the man who designed the ball Tiger used when when he achieved the 'Tiger Slam', so you can easily foresee Rock & Tiger collaborating again.
Then they had two specialists who knew how golf clubs should look. Dave Franklin was in charge of putters, and the Method models he made for Rory and Tiger were off-the-chain-good. While that didn't necessarily translate to beautiful production models, the Method putters put a fantastic roll on the ball. Mike Taylor is an old school club maker. For years he's crafted irons and wedges for the Nike tour players. And they have been fantastic. Nike Tour issue wedges are some of the best looking clubs you have ever seen at address. These guys are massive talents and it will be fascinating to see where they go next, now that Nike aren't picking up their pay checks.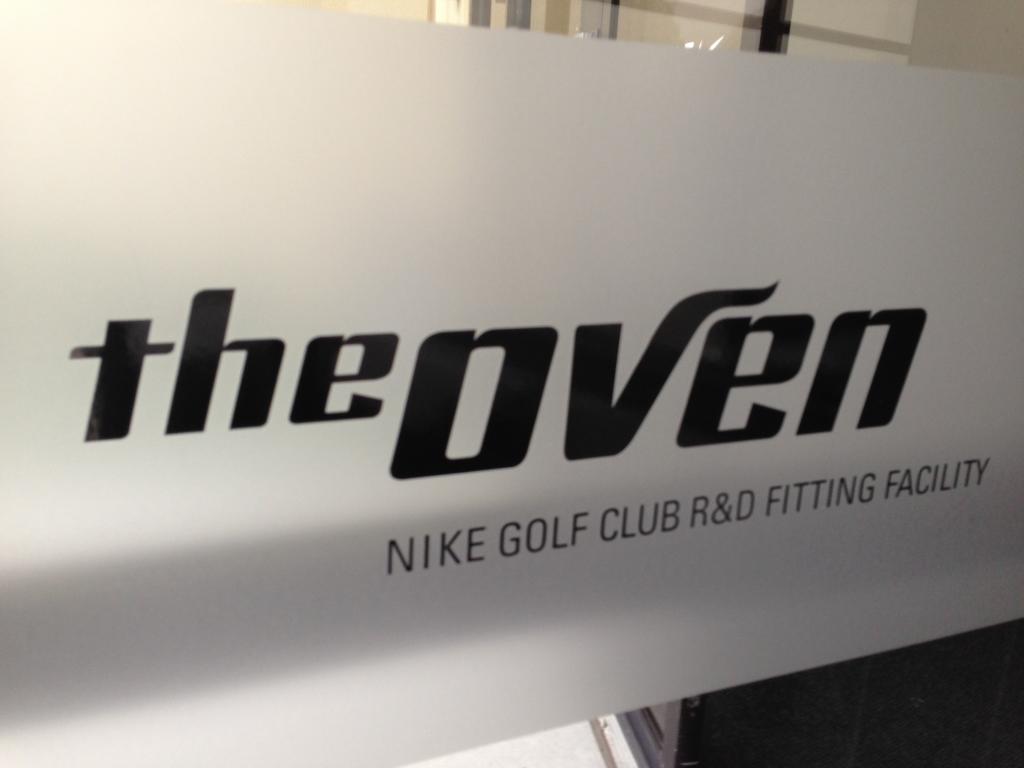 Personally we would love to see a set of clubs designed by and for Tiger Woods. He's a traditionalist, so we could see them being some of the most beautiful clubs ever, devoid of the brashness that Nike could sometimes embellish a golf club with. Nike could do worse than have Tiger set up his own brand run independently from Nike but co-owned with him. They have an R&D team that he knows.
Plus they have a ridiculously good R&D centre, The Oven in Ft. Worth, Texas that Nike have ploughed millions into. Are they going to just leave it there to rot? They won't want to sell it to a competitor. But Tiger? Why not. Even if Tiger didn't want to do it with Nike I'm sure they could pay him to wear the apparel, by gifting him the R&D centre. But if something doesn't rise from the ashes of Nike golf where does the Nike Golf brain trust end up, and what happens to what is left over?
What about The Oven, the Nike Golf R&D centre which will – for all intents and purposes – be left dormant and empty. Will they sell it to a former competitor? Under Armour are always rumoured to be looking into golf equipment, and here's a ready made facility for them. But would they risk it having seen the downfall of Nike and adidas in the business? It's unlikely.
Bob Parsons is obviously very ambitious in the golf market, but would he want to relocate his PXG business to Texas from Arizona? Not happening. The new Ben Hogan Golf company is based in Ft. Worth, but it's a much smaller operation. Could the Oven just be mothballed? As crazy as it seems, it's also the most likely at this point.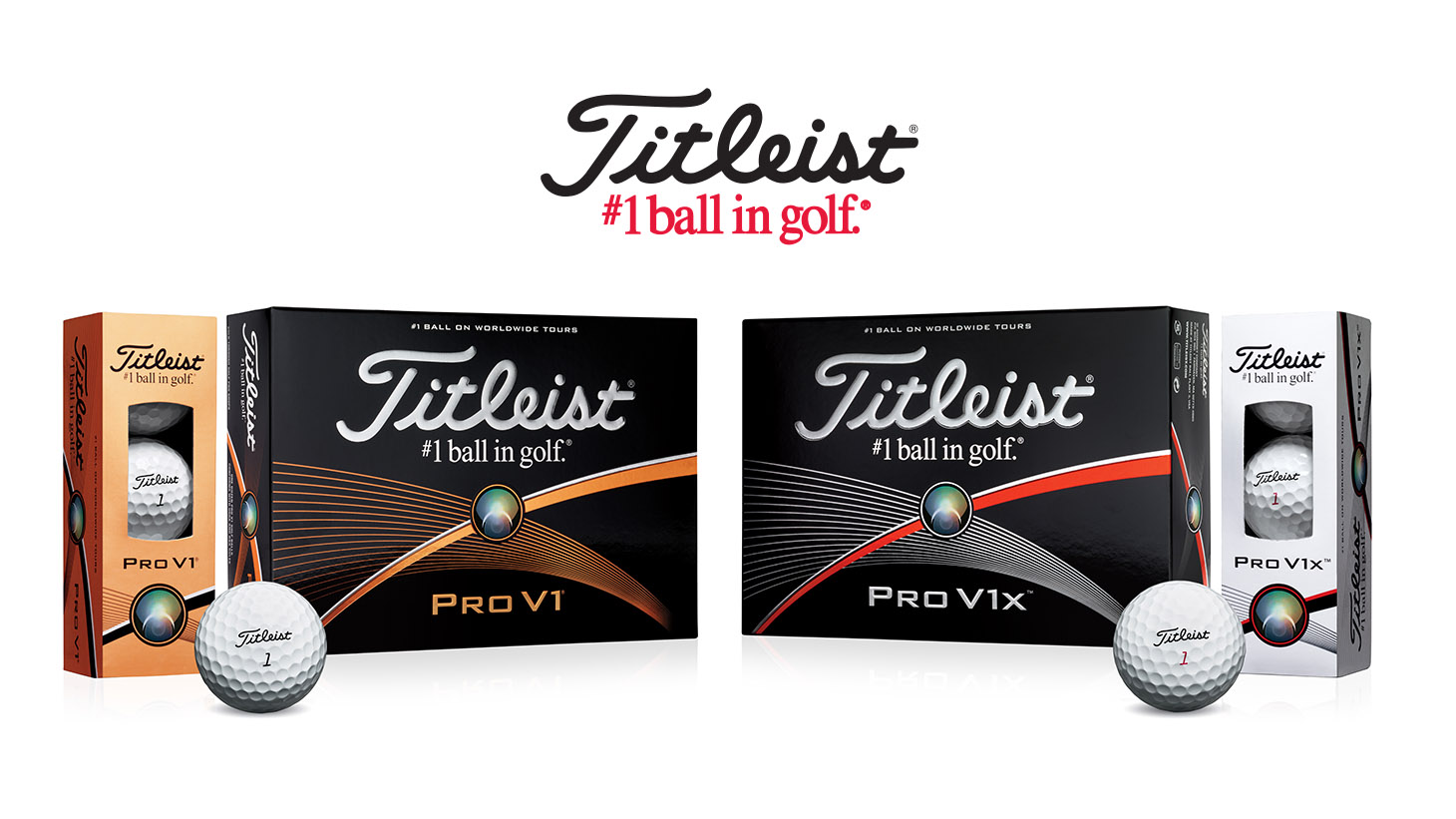 What if Nike have dropped clubs because they want to buy a successful equipment brand? Nike golf equipment wasn't successful enough, so why not buy an established brand that will deliver numbers?  We know Acushnet, Titleist and FootJoys's parent company is being made public with an IPO looming.
Nike have said they want to dominate footwear and apparel in golf. Could they bid for Acushnet, overnight becoming the number one shoe, glove, and ball and apparel brand? It's a tour validated brand, which would compliment Nike perfectly. TaylorMade is also up for sale, although we don't think adidas would sell to Nike as they are such bitter rivals across other sectors. Callaway are also a public company, but Nike wouldn't be buying market dominance in the same way. We know all of these scenarios seem unlikely at the moment, but we are in a period where it really feels like anything could happen.
 
So why have Nike pulled out of golf equipment when overall they made $706 million revenue last year just from golf? While they were by no means market leaders, it was a decent chunk, though admittedly this figure marks an almost $100m decline from the 2013 figure. We think it might be the fact that they don't have the dominant athlete anymore. When they signed Tiger Woods, and then built an equipment company around him, he was clearly the best player in the game, not to mention being the most famous sports person in the world.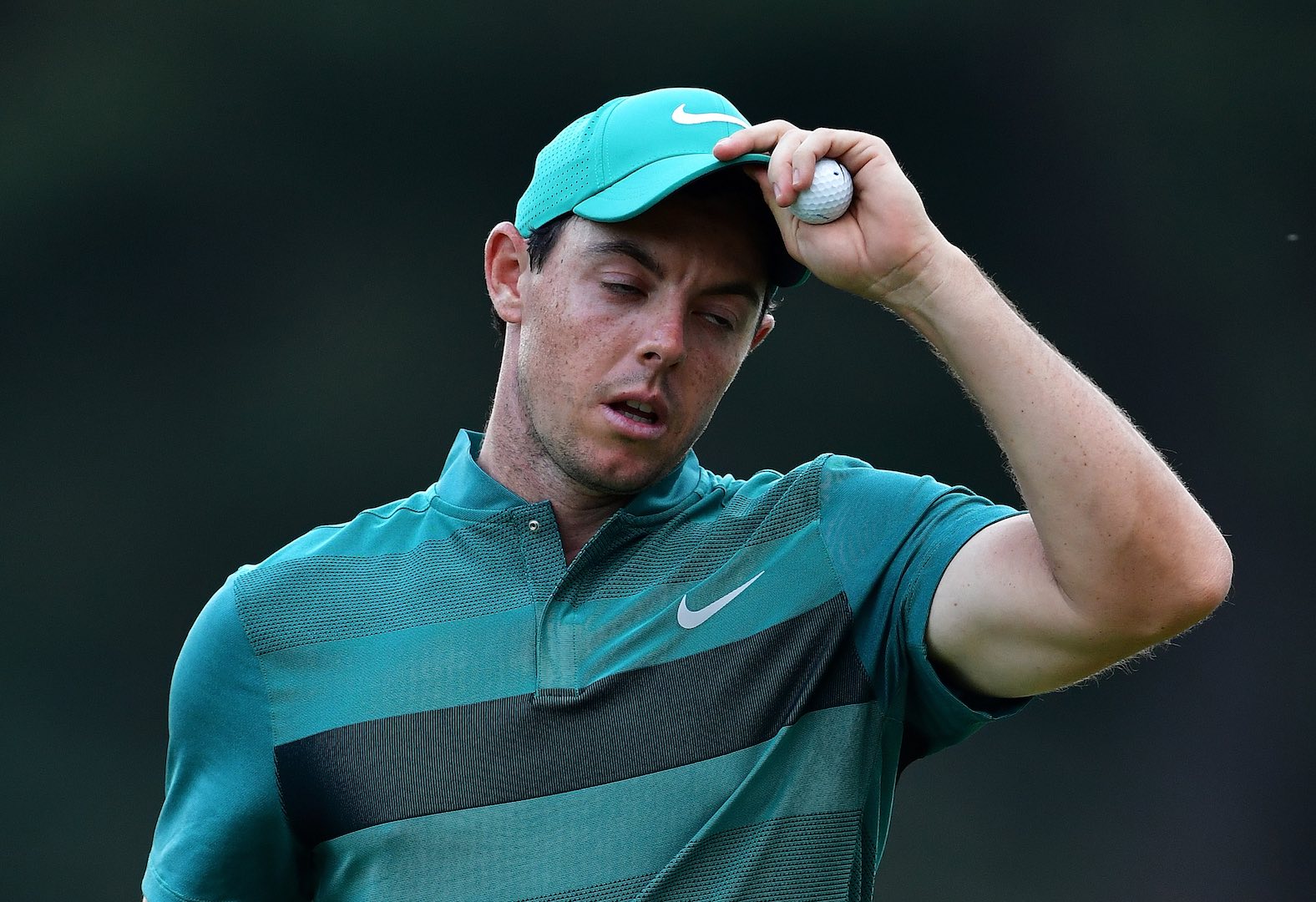 When they signed Rory McIlroy he was clearly the best player at the time. But he struggled in his first season with the Swoosh, and while he has won majors with the equipment, he has struggled overall and hasn't bagged one of the big four tournaments for a couple of seasons. Nike invested money in the player they felt would dominate the game, and he hasn't delivered. If Rory was still world number one would this decision have been made? We have our doubts. 
Nike historically have spent the most money out of every golf equipment brand on tour players. They tend to go for all-inclusive head to toe deals, that aren't offset by secondary sponsors. So by pulling out of the equipment market they are leaving a void in the industry. There had been lots of speculation that one of the top three players in the world was signing with Nike next season. We really can't see that happening now. 
Suddenly there are a lot of free agents. But there's only so much money to go around. TaylorMade, whilst waiting to be sold, have been canny with recent signings, focusing on inexpensive high profile amateurs. This is smart business as TM go through this transition period. They are still being proactive without breaking the bank. 
Callaway may be interested in a couple of the Nike players. But they won't be paying Nike valuations. They need a figurehead on the playing staff to take over from Phil Mickelson. Rory would be a great fit, but we just can't see them spending the cash he's used to. 
Titleist is a brand that has a huge staff and we think they will definitely pick up a few Nike nomads. They have a history of working with players who have other shoe and apparel deals such as Tiger with Nike and Jordan Spieth and Under Armour. Brooks Koepka and Tony Finau have only just made the switch to Nike this year, demonstrating how completely out of the blue all this is. Koepka could well be on his way back to Titleist. Paul Casey too. 
Cobra Puma are making some of the best equipment out there at the moment, but they have stuck to a small, focused, on-brand staff (Rickie, Bryson DeChambeau, Lexi). We can't see them signing any of the Nike players to equipment deals, unless they can get out of their clothing deal too. And a brand like Ping generally works with players from when they are amateurs and keeps working with them through the pro ranks. Historically they don't sign established players, so it seems very unlikely they will add anyone to their playing roster just because there are players available. 
The Japanese trio of Srixon, Bridgestone, and Mizuno all make great equipment, but aren't particularly aggressive with player signings. Mizuno historically only spend on one player, Luke Donald. Bridgestone could afford to sign someone of Tiger or Rory's stature, but it would be a much more aggressive move than they have ever made. Srixon have GMAC, Keegan Bradley, Hideki Matsuyama, and Shane Lowry. Great players. But are they the blockbuster names that will help them move bigger numbers of equipment?  Could they drop a ton of wedge on Rory or Tiger as a statement of intent?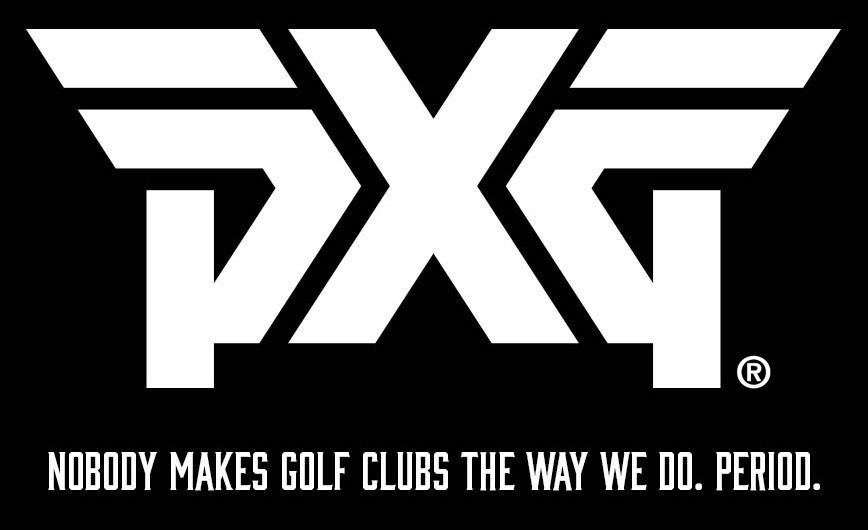 Then there is PXG. They know what they are doing, and are making incredible equipment already. And they are only just getting started. Bob Parsons claims to have fielded over 30 phone calls from Nike athletes in the first 24 hours after the announcement. Is he ready to step up and pay out the big bucks to the big names?
He would have to produce a true blade to attract Tiger or Rory. "Rory's somebody to get excited about," Parsons told Golf Digest. "And I think there are two other guys that have a lot of potential and that's Brooks Koepka and Tony Finau. Both of those are guys we had conversations with before they signed with Nike when Nike wrote them a big check. We'd probably want to chat with Michelle Wie, too."
So he wants to go down that path. But Parsons will have to sell a hell of a lot more clubs to justify that sort of signing, and at the current high prices for PXG clubs we think that will be difficult. 
With this influx of free agents, that doesn't help the golfers from other manufacturers whose contracts are up at the end of the season. Overall the value of equipment contracts will go down. Players will try and make up for cash with corporate bags, if they can't get the club contracts they want. You're got to feel sorry for someone one like Carly Booth who has used Nike equipment exclusively since she was 12. 
https://twitter.com/CarlyBooth92/status/761118299149078528
But maybe this could actually turn out to be great positive for the industry. In recent years every manufacturer has chased the 360 degree deals that Nike started. Clubs, apparel, ball, bag, footwear. With corporate bags players could use more mixed sets of equipment. It will help smaller brands get a chance for tour players to us their equipment like the old days.
In the past brands like Adams and Orlimar, grew from nothing to market leaders in a short space of time. Who is to say this isn't what will happen now? Ben Hogan are making some of the best blades we have ever hit, but they aren't able to pay any players at the moment. If golfers aren't so worried about being paid to use clubs, we might start seeing these on tour. 
Russell Knox won the Travelers Championship with a SeeMore putter. With less pressure to use a complete set of sticks from one manufacturer, we could see the rise of the putter specialists again. Odyssey, Yes!, Never Compromise, all got significant play in the past as independent brands. This could be the chance for EVNRoll, Bettinardi, and Happy Putters to make in roads into the market.
Golf is in a state of flux, and in many ways the post-Tiger era could look much like the pre Tiger era. Tiger Woods and Nike made golf into big business. But players like Tiger don't appear very often. Maybe this is just the start of golf just being golf again. 
TAGS: Nike Golf, Nike, Titleist, PXG, Tiger Woods, Rory McIlroy, Equipment, 2016