Equipment
Aug 18th, 2019
Cleveland CBX 2 Wedge
Designed for real golfers, with added forgiveness!
Words: GolfPunk
We often read about how a club has been designed for the tour players and is now being released to us mere mortals and, to be honest, it sells a great idea that by adding said stick to our bag will result in us playing like Brooks, Tiger or Rory.  Sadly, in real life this is rarely the case so the idea that Cleveland have launched their CBX2 wedges with the majority of golfers in mind is a refreshing change of pace.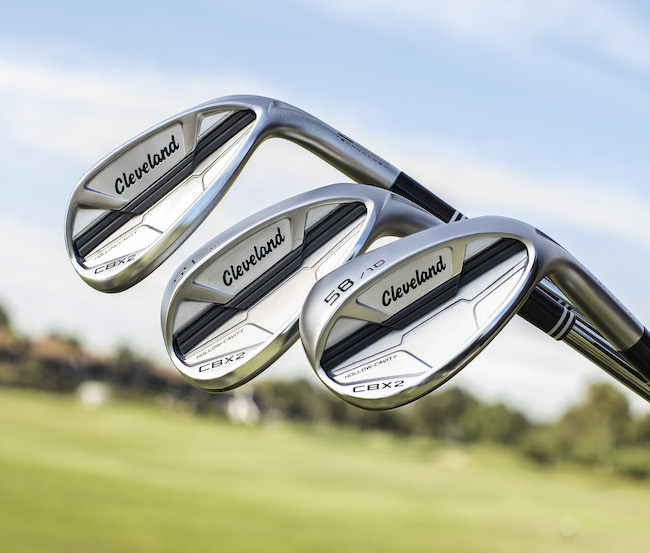 Cleveland have turned the usual approach on its head and designed a forgiving, cavity back wedge built for the everyday player which still incorporates tour wedge technologies but offers additional forgiveness to help serious golfers upgrade their short game.
"The short game is critical to playing your best golf, and playing wedges designed for your game, and the shots you like to hit, is key," said Brian Schielke, Marketing Director at Cleveland Golf. "That's why Cleveland CBX 2 wedges were created. They make the short game easier and more forgiving for the majority of golfers out there."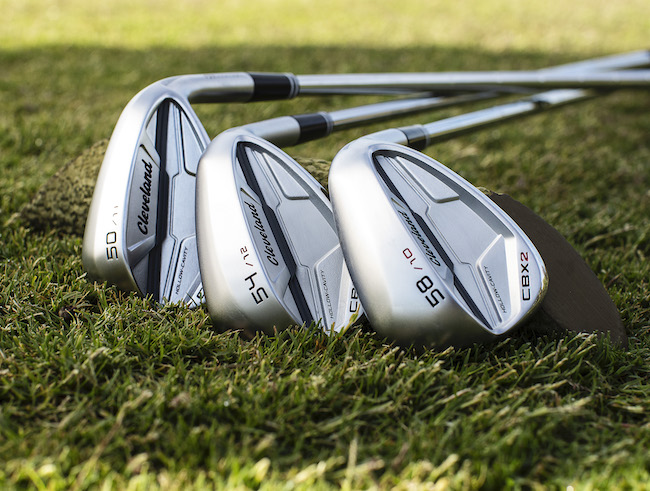 TECHNICAL STUFF
Cleveland CBX 2 features a new Hollow-Cavity design with a hollow chamber near the heel and a heavy weight placed in the toe. Additionally, the latest iteration of Feel Balancing Technology that provides an innovative toe-biased centre of gravity which combined with a Gelback TPU Insert for vibration reduction gives the wedge a soft, satisfying feel and crisp feedback at impact.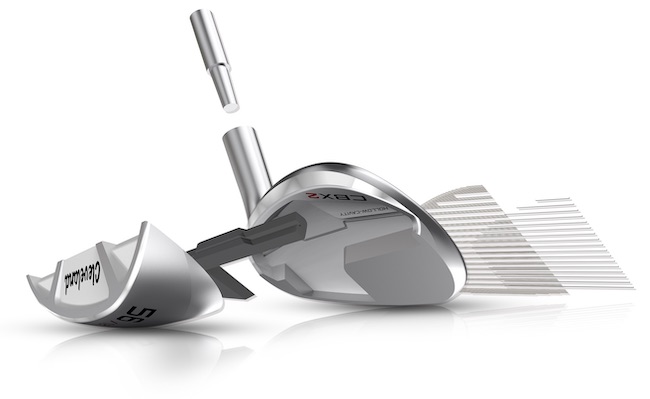 Key Innovations Inside the Cleveland CBX 2:
Hollow-Cavity Design: With a hollow chamber near the heel and a heavy weight placed in the toe, the hollow cavity design maximizes MOI (Moment of Inertia - measure of resistance to twist) and perimeter weighting for unprecedented short game forgiveness.
Dynamic Sole: Shot-making is simplified with three specialized sole grinds, specifically arranged by loft, to provide all the versatility needed to execute any short game shot.
Feel Balancing and Gelback Technologies: Enhanced Feel Balancing Technology along with a Gelback TPU Insert reduces vibration for a pure feel at impact.
Rotex Face Technology: Fourth generation Rotex Face Technology delivers our sharpest Tour Zip Grooves and most aggressive face milling for maximum spin and short game control.
PRODUCT DETAILS
Available in store from 13th September and retailing for £129, Cleveland's CBX 2 wedges are offered in a variety of different lofts and sole grinds. The V-Shaped Sole grind is offered in 46°-52° lofts. Meanwhile, the S-Shaped Sole grind is offered in 54° and 56° lofts, while the C-Shaped Sole grind is offered in 58° and 60° lofts.
The wedges are available for once in both left and right-handed options, so no prejudice against you wrong'uns!
And another thing....