Equipment
Apr 3rd, 2017
Callaway launch Callaway Customs
So you can design your own wedges
Words: John Dean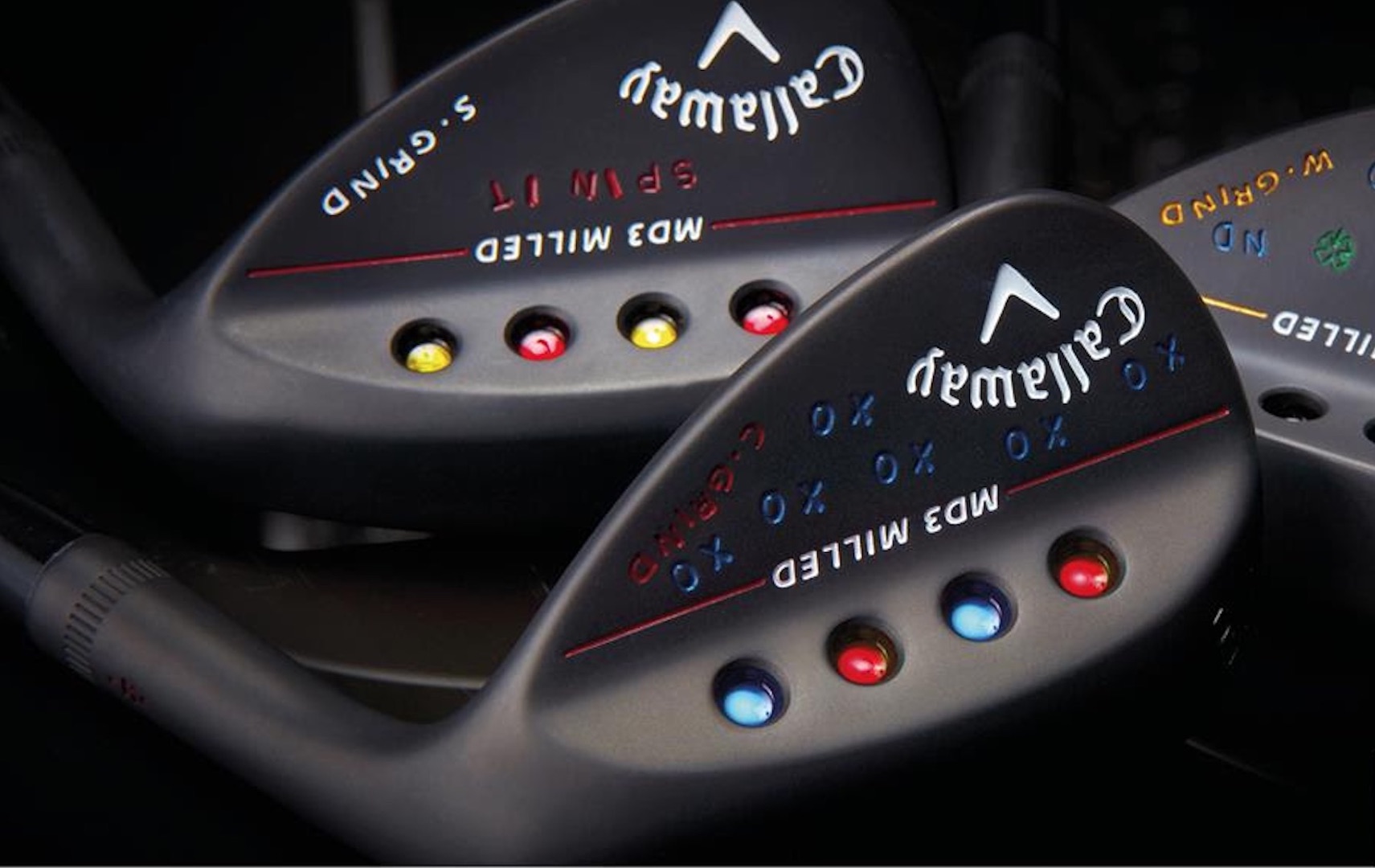 Callaway has today announced the launch of Callaway Customs, a Tour–level customisation and personalisation service that gives every golfer the opportunity to create their own bespoke wedges, designed exactly for them, by them.
Starting with a Callaway MD3 Milled or MD Forged Wedge head as a 'blank canvas' (in Satin Chrome or Matte Black), golfers can put their design skills to work thanks to a fully interactive online configurator, that will help them create their perfect wedges. 
Seven zones on each club head can be personalised, with basic and advanced stamping options including letters, numbers and symbols in a variety of styles and in a choice of 12 colours. In addition, the four weight ports on the back of each Callaway Wedge can be individually customised from eight different colour options.
Loft, bounce, grind, lie angle and shaft length can all be custom–selected, as can grip and shaft choice from a wealth of premium options.
Visit the Configurator by clicking here: 
Once ordered – delivery takes three weeks – an expert Callaway club builder will be assigned to create each wedge to the customer's exact specification.
'We've seen our Staff Professionals on Tour fully embrace personalised wedges, but now it's the turn of our customers to get in on the act," said Dr. Alan Hocknell, Senior Vice President of Research and Development, Callaway Golf.
"Whether you want to give a nod to the colours of your national flag, stamp your own initials on your wedge, or even create something really wacky, everyone can now do it thanks to Callaway Customs – a golf industry first," he added.
Related: