Equipment
Oct 1st, 2015
Callaway Apex Hybrid
The First Apex Hybrid
Words: Daniel Owen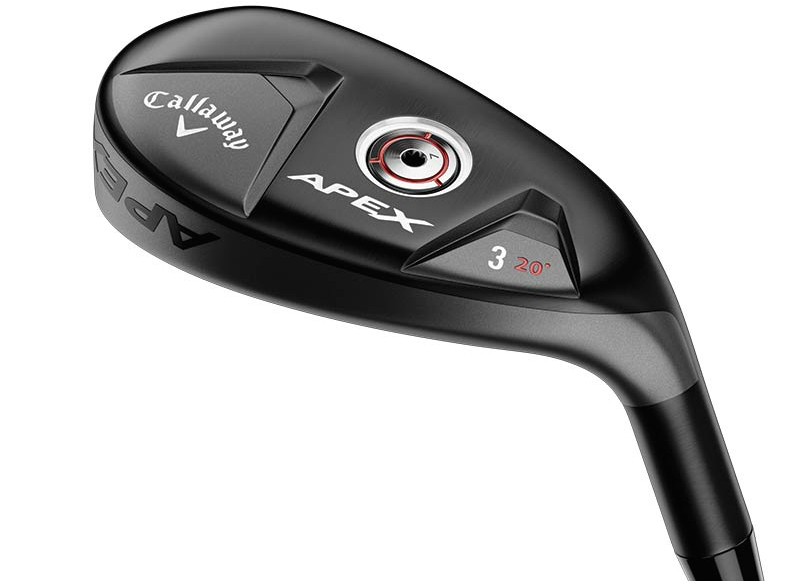 £189
The Apex Pro is a simple hybrid for the better player. In a world where everything is built for distance, and adjustability, Callaway have bucked the trend with a hybrid that is built for consistency for the good golfer.
Chip Brewer who is the CEO at Callaway used to run Adams Golf. So it's no surprise that Callaway's hybrids have improved since he's been on board. This matt black, small hybrid is the first hybrid for the Apex and Apex Pro player. 
The design appeals to better players and Tour Pros, and transitions perfectly from the Apex irons. It has a longer, more-iron like blade length The Forged Face Cup is made from Carpenter 455 Steel, and is designed for increased ball speed at every impact location. Center hits are going to be faster and off-center hits are going to be faster too. 
But, it isn't designed for outright distance like the Callaway XR hybrids. Using the standing wave technology from the Callaway fairway woods, they can perfectly position the centre of gravity. Higher than their other hybrids, it's actually designed to spin a little more and land on the green like the iron it replaces, while not being hook biased like many older hybrids.
The standard shaft is the Mitsubishi Kuro Kage Black, one of the most popular shaft on tour. Available in 2-5 hybrids.
For more on the Apex Irons click here...
For more on the Apex Pro Irons click here...