Equipment
Apr 13th, 2016
Bryson DeChambeau signs with Cobra Puma Golf
Can he springboard from his Masters success?
Words: Daniel Owen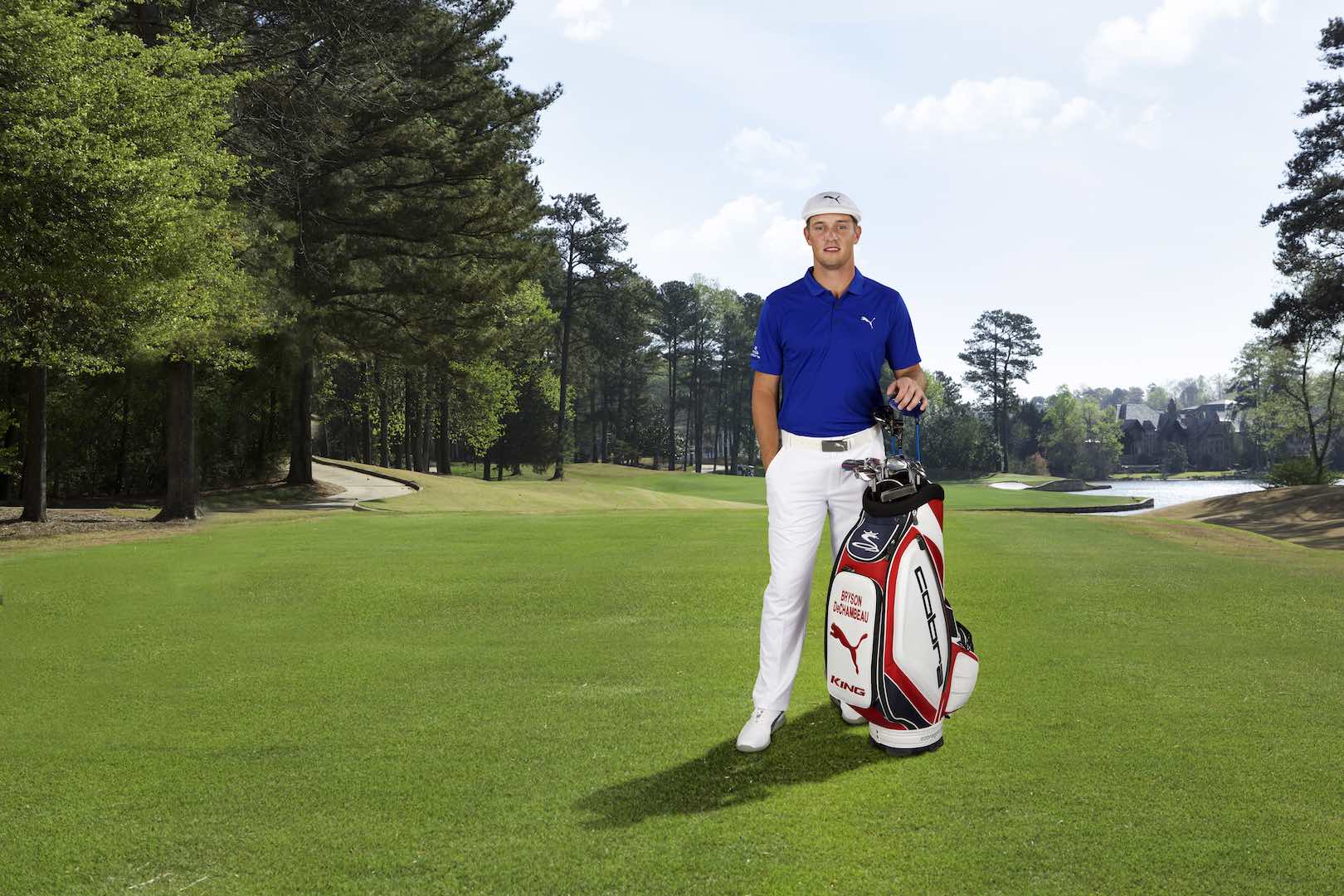 We always knew he was going to turn pro this week, and there were clues with which company he would sign with. But it's now been confirmed that Bryson DeChambeau has joined Cobra Puma Golf. Our new favourite golfer will be wearing Puma footwear and apparel and play Cobra equipment.
It's a big bold play signing Bryson DeChambeau. Cobra Puma went all in when they signed Rickie Fowler. It's been a gamble that has paid off, but other than Jonas Blixt he's their only tour player. Signing Bryson DeChambeau they've gambled again.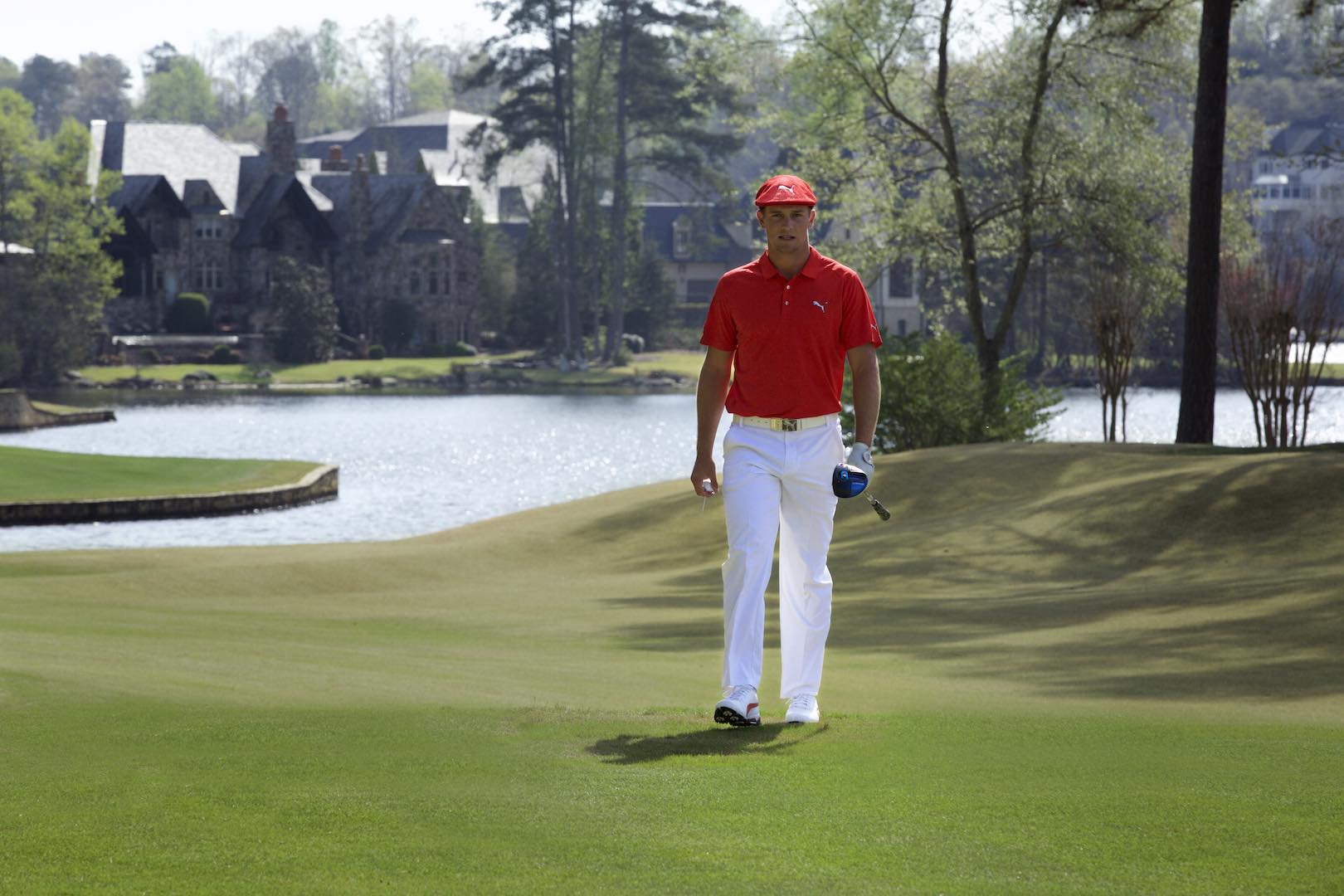 "Bryson has this unique combination of talent, ingenuity and personality that makes him such a dynamic golfer and a great fit for the COBRA PUMA GOLF brands. He shares in our mission of Game Enjoyment and our desire to grow the game and make it more fun and inclusive for golfers of all levels," said Robert Philion, President & CEO of COBRA PUMA Golf. "Right away we noticed his progressive approach to the game, which is rooted in science and art, along with his passion and dedication. We can't be more thrilled to have him as part of our COBRA PUMA GOLF family." 
This hot new talent is probably the most marketable player to emerge since, well, Rickie Fowler. He does things his own way. Rather than trying to be all things to all people, Cobra Puma have been very clear in trying to sign the right players who will make an impact. Leave  the big tour staffs of sponsored players to the likes of TaylorMade, Titleist and Callaway, the Cobra Puma way is to sign interesting characters that will grab the public's attention. And having the reigning US Amateur and NCAA Champion, with his unique swing and approach to the game with his single length clubs, and straight after his 21st place in the Masters, well we don't think they could have found themselves a better fit. 
Like Rickie with his orange, Bryson is going to be wearing a combination of red white and blue every Sunday. With seven sponsor's exemptions available, let's hope we see him wearing this combo on a few Sundays as he will need to make his money quickly to get his tour card. And we love the old school flat cap.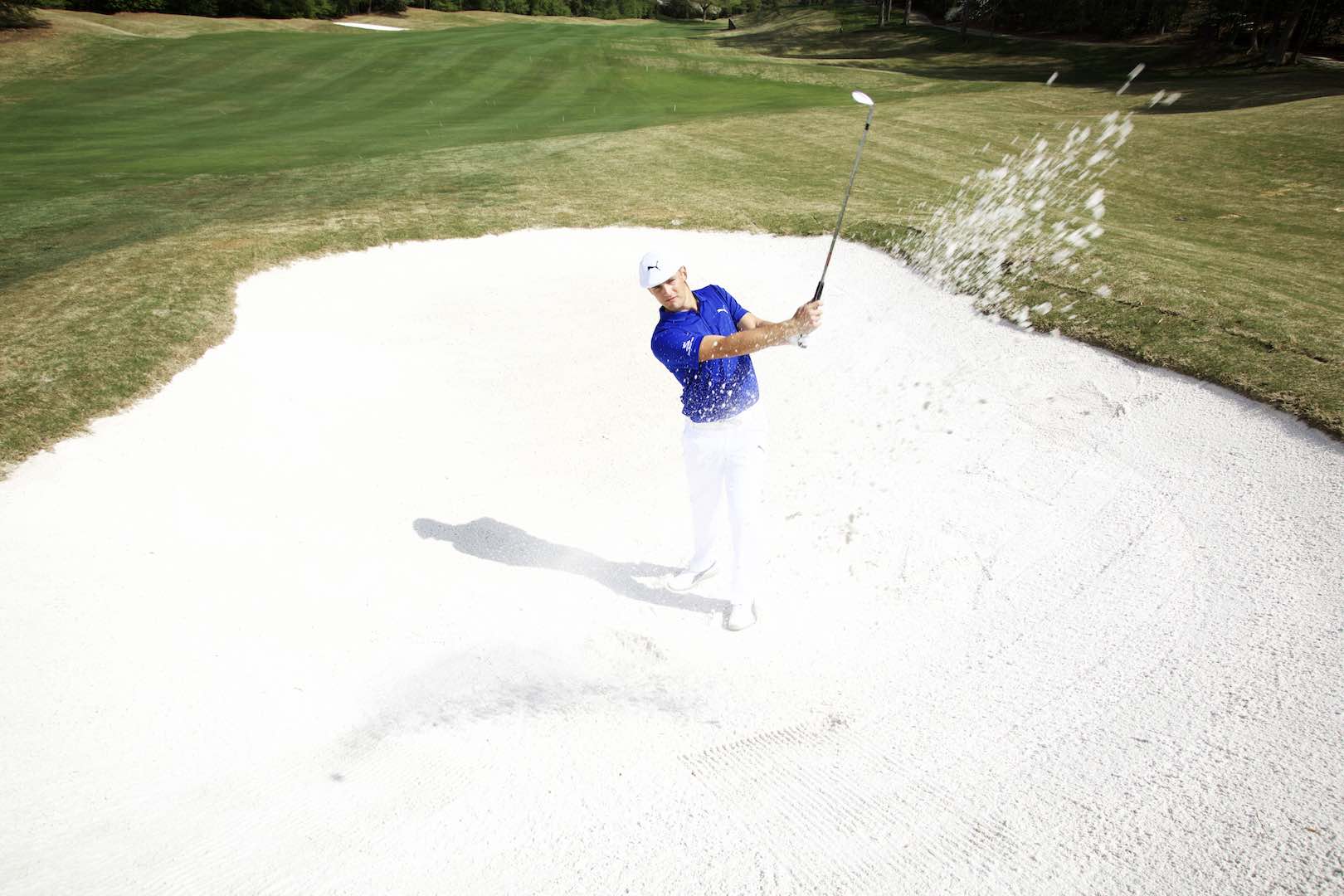 DeChambeau will be eventually use a full set of Cobra equipment, but to start with will be using the Cobra King F6+ Pro Driver, Cobra F6 fairway, the King Utility Iron and Cobra King Wedges. He's working with Cobra on some irons that he has played in practice, but isn't ready to use just yet. 
"I believe that I found the perfect partner in COBRA PUMA GOLF," said DeChambeau. "The COBRA and PUMA brands complement my style, attitude and desire to be innovative, while allowing me to continue to be myself, and think outside the box. I'm really thrilled to be part of this cutting-edge and creative company."
https://www.youtube.com/watch?v=EVWWt6_05Tg
The golf scientist has also signed with Bridgestone to use balls and glove. Even when it comes to his golf balls, DeChambeau does things a bit differently to most people. "I could have selected any ball but the B330‑S passes any and every test in my bag. This includes testing the center of gravity in Epsom Salt for maximum consistency in both roll and flight performance." The golf scientist puts every ball he receives in Epsom salts to check that the ball is perfectly balanced, an unbalanced ball won't travel as far and can roll offline when putting. . He prepares and analyses more than anyone out there. We know he's got the Epsom salts. Now we'll find out if he's got the minerals.
Driver: Cobra King F6+ Pro 7 | Oban Kiyoshi Tour Limited 70X | 45 in" | weight removed 
3 wood: Cobra King F6 14.2 | Oban Kiyoshi Tour Limited 70X | 43 in" | 61.5 
Utility: KING Utility Iron 18.5  D | Project X HZRDUS Black Hybrid 6.5 105x
Irons: Edel Prototype (3-P) | KBS Tour C-Taper Lite 115X |37.5 in", 73  | Lofts: 25 (3), 30 (5), 34 (6), 38 (7), 42 (8), 46 (P)
Wedges: Cobra King V Grind 50°, 55° and 60° | 37.5 in" 73 
TAGS: Bryson DeChambeau, Cobra, Puma, COBRA PUMA Golf, The Masters, Equipment, 2016