Equipment
Nov 17th, 2017
Bridgestone boss weighs into Ball-gate debate
Words: Tim Southwell Styling: GolfPunk
You know there's an issue when Jack Nicklaus, Tiger Woods, Greg Norman and Gary Player all agree about something as fundamental and impactful as golf ball construction.
All four of them have concluded that, if we continue developing the performance of the golf ball, we are on a slippery slope towards 8-10,000 yard golf courses.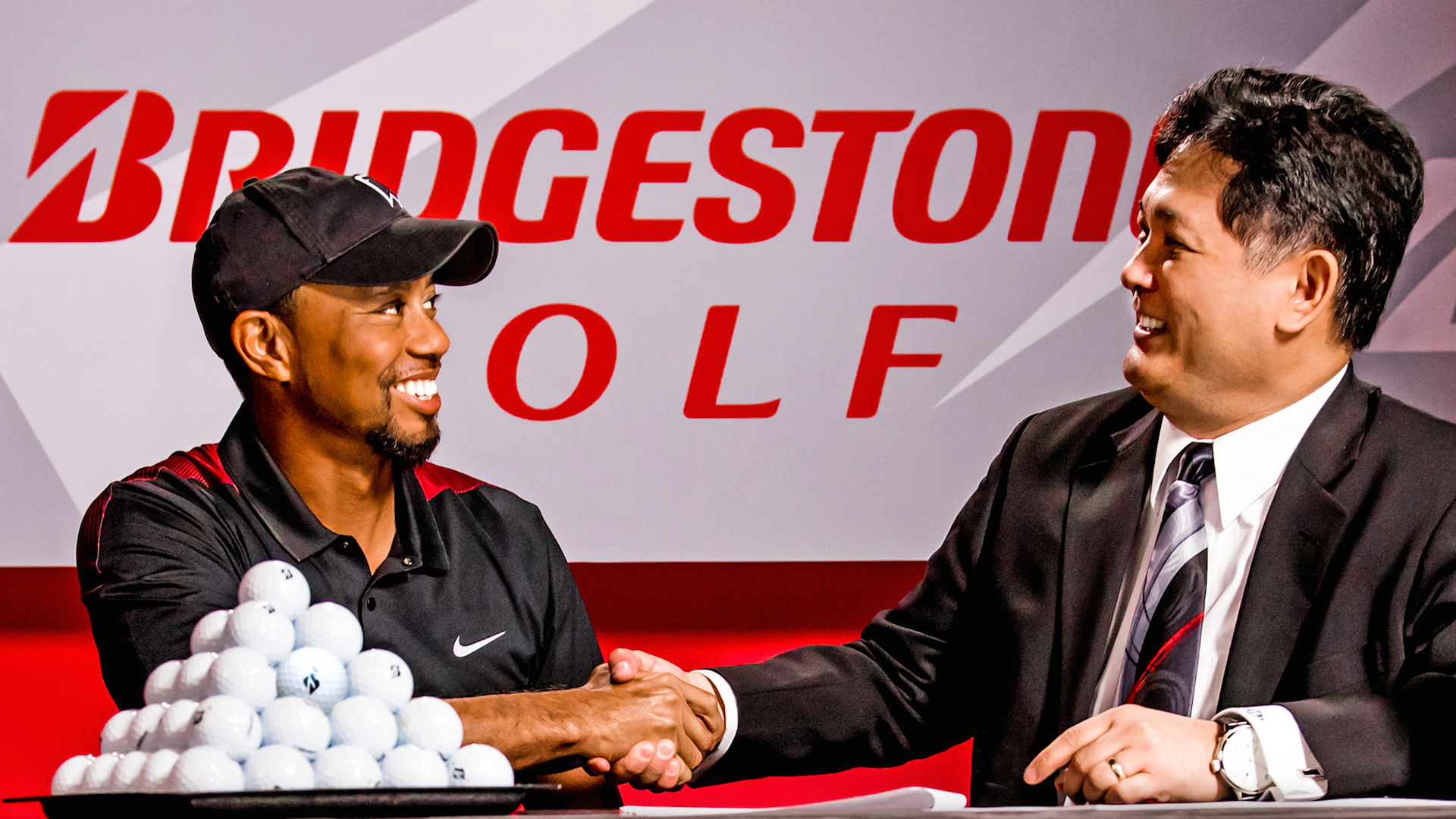 And what will that mean for your local course that's already bursting at the seams trying to remain relevant in the modern era of super-performing equipment?
You expect, no hope, that the very people who benefit most from the super-performance ball – the tour players – will have enough emotional equity in the game that they will at some point say enough is enough. But would we expect they actual creators of the product to agree? Not often. But that's exactly what Bridgestone Golf president and CEO Angel Ilagan said in a recent interview with Golf.com.
"As it relates to the Tour...there needs to be something to standardize [the ball]," said IIagan. "Because the guys are hitting it way too long."
Just pause for a minute. This is the chief executive of a golf company that makes its money by selling golf balls to golfers who are informed by the marketers that this ball will see your drives go further, your iron shots into greens more accurate and your scores tumble.
Tiger plays the Bridgestone ball, and we know what he recently said about the subject: "We need to do something about the golf ball. I just think [the ball] is going too far. With the game progressing as it is, I think the 8,000-yard golf course is not too far away. That's pretty scary."
Tiger scaring a golf ball yesterday...
https://www.instagram.com/p/BaSHPGyFAv4/?hl=en&taken-by=tigerwoods
Tiger plays Bridgestone's top of the range Tour B XS ball, and says it's going miles' for him. The issue is, how are us mere mortals going to get on if they suddenly put the straight jacket on our TP5s and Srixon Z-Stars? Well, Ilagan has proposed bifurcation, which will see one set of rules for pros and another for us lot.
"I think there is an option to have a ball that is played on Tour, and a ball that is played casually," said IIlagen. "I think there is a 50-50 chance of a restricted ball appearing on Tour in the near future."
Read the whole story, and watch the interview here
Completely unrelated:
A Day In The Life Of Paulina Gretzky