Equipment
Aug 27th, 2015
Bob Phillion: Cobra Puma Golf President
An Exclusive Interview
Words: Tim Southwell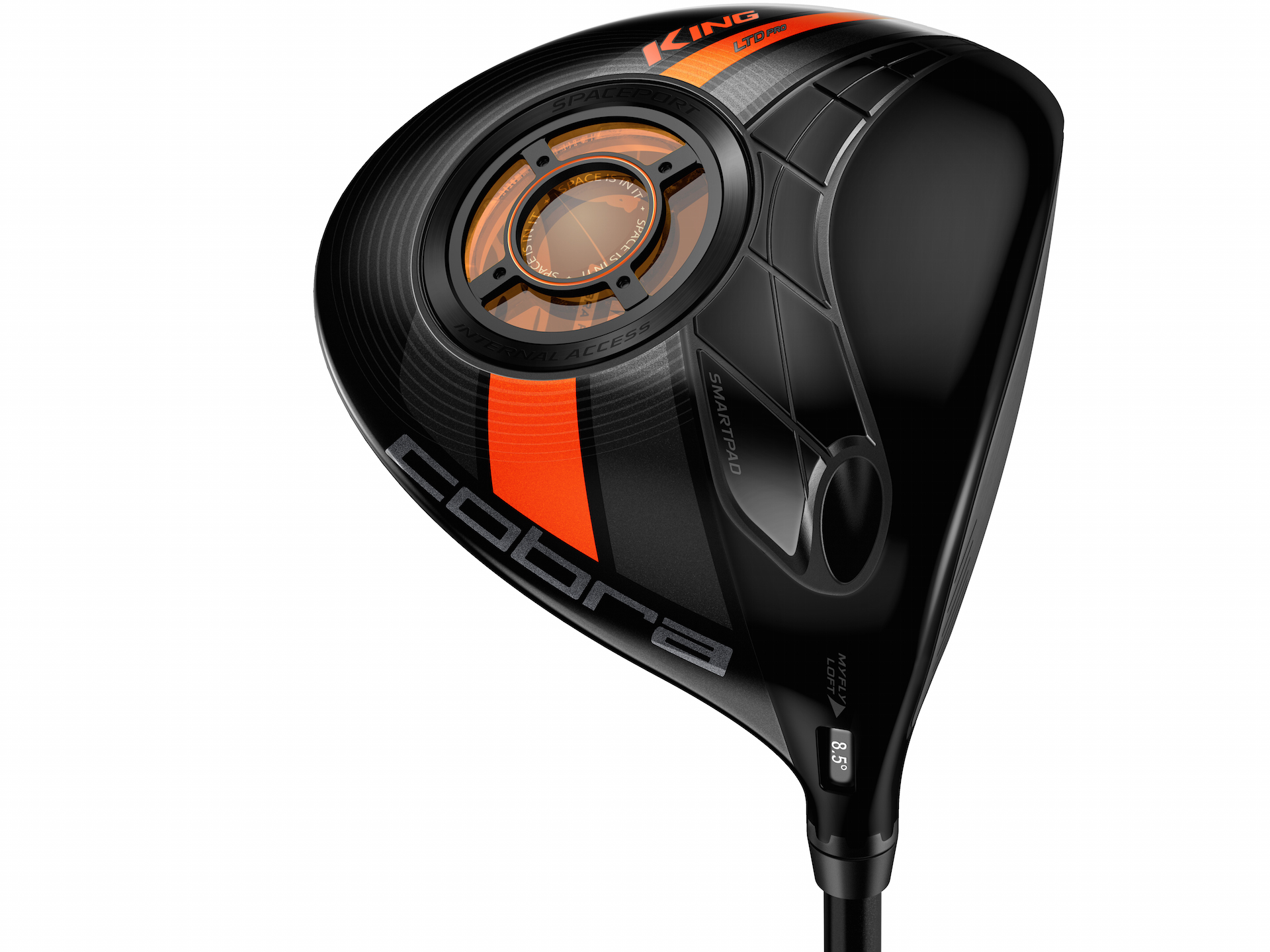 With the launch of the new Cobra King LTD Driver, we thought it was good time to catch up with Cobra-Puma Golf President Bob Phillion, to find out his thoughts on the game, and how we change it for the better in this two part interview...
First of all how did you get from Reebok to here today?
Well I think in terms of my background I'm a golfer at heart.  I played as a kid, I played through college and got into the broader sport business at Reebok, and you realize how small golf is in the broader sport business and I had this amazing chance to go to Puma and start from scratch so literally start the category.  I went there in 2005, the first collection came out in 2006 and then thinking about longer term how we could, through acquisition, get a 360 portfolio.  So through the Cobra acquisition it's really given us a chance to put dedicated resources behind the category, so that was 2010 and we're almost five years old now with the formation of Cobra Puma Golf and we're off and running.
I think the unique thing about Cobra Puma Golf is that we're very entrepreneurial, we're kind of a start up, with two brands that have this history and heritage that go back, with Puma over 60 years and Cobra over 40 years so it's this uniqueness of true entrepreneurial spirit and really getting at the business development at this time with two brands that are fantastic.
So what was it about the Puma brand name that excited you in the first place?
I think I'm excited about the way Puma approach golf because they wanted to do it differently, and what a great way to wake up every day to say we're entering a category but every day we're going to do something different, whether it's coming to the PGA show or whether it's verses our competition, the way we show up on course, the players that we pick, we felt that the game needed a fresh attitude and a bit of change, so when you get in that mentality of doing something different and how can you bring some fresh energy  - the industry's really rallied around that so I think the game is changing and people are looking for some fresh blood and attitude and we bring that.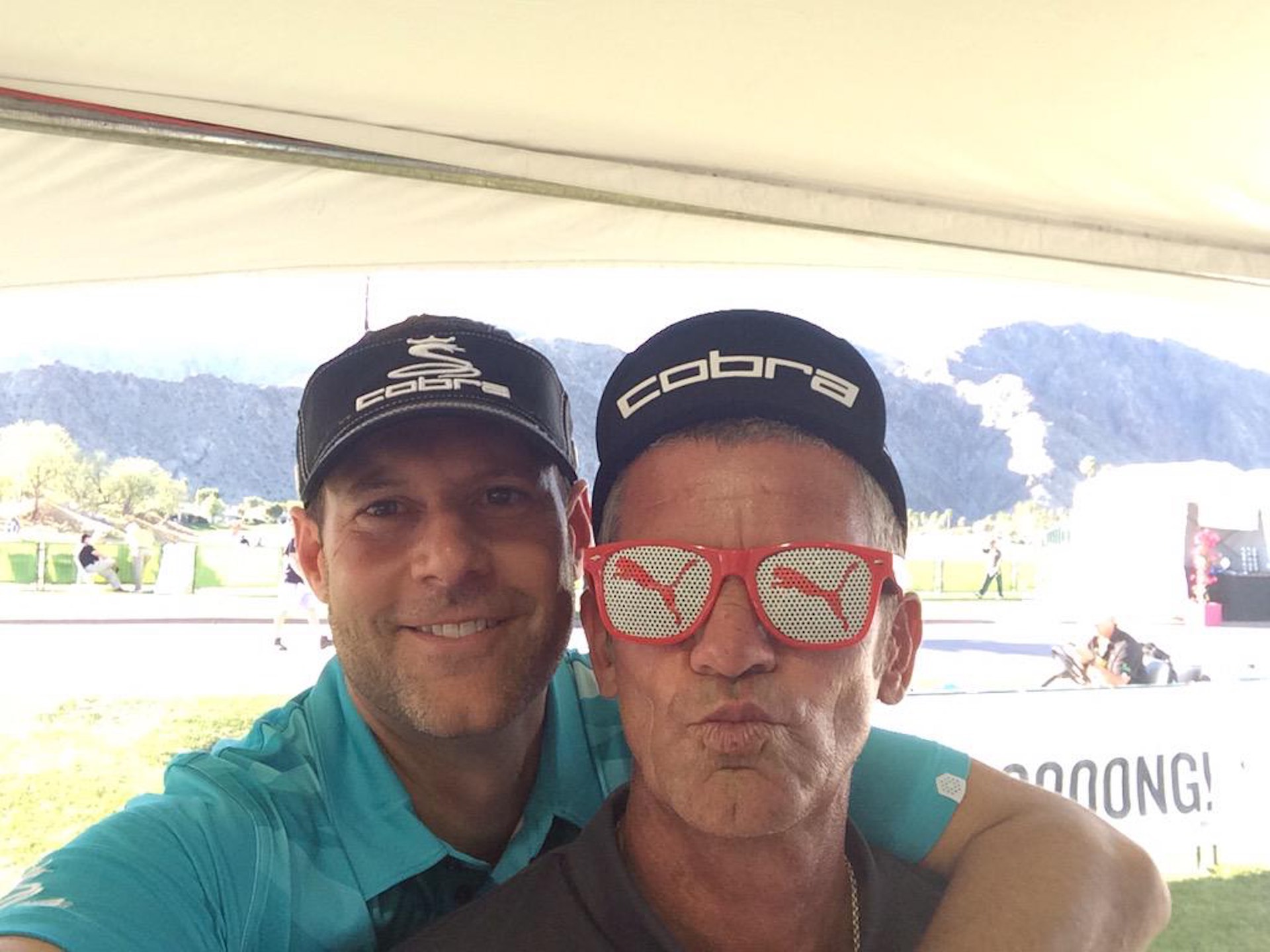 How important are the icons you've brought into the brand – Lexi Thompson, Rickie Fowler, how much thought goes into bringing those people in?
A lot of thought goes into the ambassadors for our company, and it's pros, people outside of golf as well, I think importantly versus our competitors we're not counting balls, we're not counting shoes, counting drivers, we're not trying to be the best in golf but we are trying to be the most desirable, so someone like a Ricky Fowler that's a critical decision because we know our athletes are really our face of the company to the consumer, that's who people relate to and so we need this world class performance fused with this swagger – we use that word a lot – we are trying to find people with that swagger, that unique sense of style and charisma, and then bring out their personality and shout from the rooftops about it.
So what did you think about our cover shoot with Lexi?
Well I think all of your covers are fantastic, so it feels like you guys are aligned at GolfPunk to our core values at Cobra Puma.  I love what you guys are doing and you're photoshoots are some of the best.
What do you think the best thing about golf is?   What excites you about golf? If you were at a dinner party and someone said 'I don't play golf, why should i start playing golf?' what would you say?
Interesting question, so what's the best thing about golf?  I think the challenge.  It is a hard game, but I think that's why a lot of people like it, it is this challenge and if you can get out of your own head and just take it for fun and it's a sport, I think people will keep coming back because of the challenge of the game, and it can be good at times and it can be bad at times but people keep coming back because it's such a good sport.
A lot of people, us included, say it's a sport that makes you a better person.  You don't have an umpire, you don't have a referee, you have to call shots on yourself, how do you feel about that side of things?
There's a lot of things that people pick up in golf, as you mentioned the etiquette stuff, the life lessons you can pull from the game of golf.  At the end of the day it is a sport and it's about having fun.  I think what's great about the game of golf it's full of really great people and that's one of the things we see here at the show it's just got a lot of good people in it and it's a great business to be in.
When you come to the show, and we come every year, it doesn't blow my mind anymore but it almost does, the sheer size of it, it's a big industry.
Yes, I think one of my takeaways from the show is always how many people are trying to thrash together a business out of the game of golf.  Everyone's got their tables, and their trinkets, and are so passionate about it and again a big group of good people.  I think where the show was struggling a few years ago it feels like it's picked up some momentum and it is a rally cry for the industry and certainly for us we're seeing a lot of retailers over the days and doing a lot of business.
What's wrong with golf? Why are we losing players and what can we do about it?
I think two things that we're trying to do at Cobra Puma in terms of the state of the industry is to make it more fun, so more enjoyable as well as more inclusive, and I think that's where golf can get it wrong at times, where they don't err on the side of making it the funnest experience possible or it has too many snobby tones to it, and so we're trying to bring this message to life of fun, this idea of making the game more inclusive and more enjoyable.  I have two kids that are 9 and 12 – they want to go to the golf course if it's going to be fun, if it's not, they don't want to go.  The same with my wife, so if we can make it a fun family event and that could be with music, having fun products, having a fun competition, making it's not too hard, too brutal and they don't want to come back. All those things go into making the experience more enjoyable.  If we can do that, as an industry we'll be just fine.
What would your ultimate golf club look like? 
He ultimate experience of golf would be stylish, colourful, inclusive and fun, and if everything in that golf experience had those four words to it, I think that would be the ultimate destination and I could almost see a golf facility being split with hardcore, avid golfers who want the traditional tournament round, mixed in with a place that also had very fun, very engaging, inclusive golf , and how those two worlds can live together then that would be the ultimate.
A lot of people have looked at ways to make that transition, my thing is 'why is it 18 holes, why is it so long?'  Some of the first golf courses in Scotland were 12 holes.  I shouldn't be saying this because I'm a proper golfer but 12 holes seems a better idea than 18.  What do you think of that?
I think there's a place for 9 holes, if we can break up the traditional 9 and 18 I think all those initiatives are great.  Ricky Fowler is behind the 9 hole initiative and I think that seems like a bite sizeable golf experience that makes a lot of sense, and I think that golf got away from that.  We were selling the whole 18 hole experience and that was the only way you could participate in golf but if you look at all the other sports out there are different versions of the game than just that full experience. I love basketball, I play basketball but I'm not playing 5 on 5 on a four x 40 minute game, there's a lot of  2 on 2's, there's a lot of different competitions and games you can make out of it so I think golf has to find those things. Obviously golf is tough to change so I think the 9 and 18 is there, but boy if we can bring the whole 9 experience, and I'm convinced that people live their lives by 1 hour slots, we've got to have something that is bite sizeable that people can participate in an hour or two and then go from there and I think what's great about golf is if people can sign up to that kind of experience they're going to love it and stay even longer.
What is it do you think that makes people start golf, and then stop playing for years?
I think golf loses people for about ten years because that's life, you're doing school, you get your first job, you may be changing locations because you're chasing opportunity, which is probably newer to this generation, but I think there is ten years there where people leave the game, and we're hopeful they will come back and again we've got to make it more engaging, more fun and enjoyable we make sure those people come back to the game and hopefully though that ten years it's not a complete departure so if it's enjoyable and people have some disposable time… but we have got to change the game a little bit and make it more appealing.
I kid myself that if GolfPunk had existed when I was 19, or Cobra Puma had, or some of the others that are doing really interesting things I might have stayed in the game longer but in the mid-eighties golf wasn't cool – none of my friends played.  But the rallying point is that you guys are doing something fair and we're trying to do something so are we changing it or are we just kidding ourselves?
Well I think we all have a responsibility in the game to bring that coolness and that's a big challenge.  How do we make golf more enjoyable, more fun, and ultimately a coolness because if there's a coolness around it then people are going to want to participate so we have a responsibility, GolfPunk goes, I like the fact that a few years ago when we first started Cobra Puma in 2010 we started using the f-word in terms of fun and it seemed a bit radical.  I think one of the best things now is there is a lot of momentum behind the sport being more fun and inclusive whether that's the PGA of America talking about their 2.0 initiative, some of our competitors are talking about it, some of the media are talking about it so the good news is there's a tail wind behind that things have gotten so tough that I think it's been a little bit of a wake up call in the industry and with our stars we've got one of the best chances of making golf cool – two kids, there are Ricky fans and Lexi fans and we're hopeful that we're starting some fans of golf within our brands so that in ten years from now people will say 'I remember getting my first Ricky Fowler hat or that first club, or I remember following Lexi Thompson at one of her tournaments and hopefully building for the next generation.
So who are the people in our way?  – from our point of view we get frustrated with the R&A who don't consider us to be a proper golf magazine and don't give us accreditation at The Open, which is just nuts.
People in our way are the people too stuck in the old way of doing business, people of the past that are not open to change, because the reality of it is the future of golf isn't about changing everything about the game – there are some great things about golf that are really key to making the game great, but I think we have to have open minded people that take those good things or willing to be open to some new ideas that will bring the game into modern society in the way we are living our lives.  So the people that are getting in the way are closed minded people that aren't willing to listen to new ways to take the game forward.
The golf industry – the R&A, the USGA, it's a bit like trying to turn round an oil tanker.  The idea that the R&A is only now considering letting women in – how do you find that whole situation with the R&A and women?
We are an inclusive company at Cobra Puma Golf and I share the same inclusive value as the company that everyone's equal and should have the opportunity to play so we're cheering every facility to have a very open policy and invite as many people to experience the game as possible.
Do you see changes in the USPGA and PGA you mentioned that certain things were trying to happen – what do you think they're trying to do that is good?
One of the most optimistic things I'm seeing over the last year and a half is that golf has got into a state where people are looking at it differently; they know we have to change so at least there's a rally cry around it. But I do think golf is tough to change, it's like a bit oil tanker that needs to move but it feels like there is momentum in that turn and hey things probably had to get a little bit worse than they needed to rattle some cages but it feels like there are more people that are open to that change and golf is going a better direction in the world today.
When a lot of the older generation have gone, hopefully the next generation coming through are more open minded , but they also might, by nature, become more conservative as they get older.  How do we deal with that?     
Well I think one of the best accelerators of change is success.  Any small initiative that a course can do, that a company can do, that the media can do to change some of the mindset.  If that's successful, this industry chases growth and can chase change as well. Its these early things that can signal some change and if those things can work eg. Rickie Fowler and the people he's bringing to the course, that is working and people are seeing that, we're seeing it here with just our business, success can breed success.
So for Cobra Puma from five years ago to now, how much has it grown?
It's just over five years from the formation of Cobra Puma Golf and in that time we've more than doubled our business so the acquisition of Cobra allowed us to re-source to a dedicated business, put more feet on the ground and get our product to our consumers.  During a rough patch in golf to more than double your business is pretty good.  We are ahead of our growth curve and what we expected and with products that we have for 2015 we think it's going to be a great year.
So in five years time what's the plan for Cobra Puma Golf?
In five years time we will be staying the course with our positioning, which is all about being the best game enjoyment company in golf.  We have a duo branding approach with two amazing brands with Cobra on the hard goods side and Puma on the soft goods side and my hope in five years is that the industry has rallied around a game enjoyment positioning and there is a lot more ways for consumers to enter the game and to experience the great game of golf.  We think the next five years are pretty bright.
When you were a kid who was your golfing hero?
As a kid in golf Seve was one of my favourites, Greg Norman and Freddy Couples. Those are the three that I would be thinking about when I was hitting shots.
What was it about Seve that you liked?
I just think his flair, his style, his attitude, his competitive spirit in the Ryder Cups.  I remember in '87 – I grew up in Ohio and going to Muirfield Village where the Ryder Cup was, just following him like a little puppy.  His team mate at the time was Olazabal, who was unknown at the time, he was keeping Seve in the fairway, it was fun and I just liked to follow him.
And Greg Norman?
Greg Norman was just the ultimate icon in the sport. He was this fit guy that just hit the ball straight and long every time, he was super successful and he also had this swagger that we think a lot about at Cobra Puma Golf. This swagger was unique, his sense of style was unique.  He was this amazing figure in golf that was like a God. There were many highs and lows and he was a great guy to cheer for – six years as number one what an amazing stretch, couple of majors, he was great to follow.
Freddy?
I was a Freddy fan as he made everything look so easy. I remember one of my coaches talking about tempo and swing. There was a lot of Fred Couples talk – 'think about his tempo, he doesn't try to over-it it'. He had a tempo and a swing that always looked so effortless and I always try to mimic that in my swing a little bit!
What do you play off?
My handicap right now is a three. It used to be much better, and three can be hopeful some days! I'm actually a binge golfer now, so I play a lot and then don't play again for a while, and I'm fairy inconsistent at the moment!
What are your personal highlights in golf as a player?
Playing college golf, division one Xavier University in Cincinatti. What an amazing sport in college, because you travel around, and every course is different. You meet amazing people, and it's a fairly tight team, you travel with five individuals on a team with a coach and there's a lot of bonding. It's a great sport in college to play. Going to The Masters with my dad was unbelievable.  If you have a dad that's into golf that's one of the best walks, certainly in my life. Playing in some of the best golf courses, even recently. On Saturday I played Sea Island, the seaside course, a top three walk for me. Got the chance last week to play Streamsong in Florida which is an amazing course. So I think it's a mixture of the courses, probably the experiences, growing up in the game with my dad and then college golf.
What would you say your favourite golf course is?
Muirfield Village in Dublin, Ohio – it's the one that I grew up nearby to and I played a lot of my junior golf there. Jack Nicklaus's place – seeing Augusta on TV that was something that was the closest to me in terms of seeing the layout of the course, the pristine condition of it that's probably number one for me. I got the chance to play The Old Course at St Andrews around The Ryder Cup this year, and it was a really blowy and blustery day and it was really hard so I felt like I got the real experience – and I shot 76 that day in the wind! – I was pretty proud of myself, it was one of my better rounds! Those two are highlights for me.
What about your favourite golf tournament to either be at or to watch on TV?
Favourite golf tournament to be at – Augusta, The Masters, it's just such a great walk and a lot of that is the experience of who you're with. The last couple of years we've had some of our golfers, Jonas Blixt and Rickie Fowler there so that's been fun to go to. The Open is always one of my favourites. I like the different brand of golf that it offers, the links golf and some of the best athletes in the world and how they adapt their game. Being out in California, Torrey Pines is just around the corner to me, and being early in the season it's always one I look forward to and a great track around the ocean.
Can you understand why a lot of the American guys didn't want to go and play in The Open?
I can see how an American golfer can get attuned to the way of golf and the brand of golf here, that target golf and the way the conditions are – it can be very frustrating when you go to Europe and play. Some people have that game and can adapt – Ricky loves to go over and play, he's got that creative bone in his body where he tries to hit different shots. Some players don't have that so I can see how it would be frustrating but I think it makes for a better player if you can adapt your game, and I think that's the test of true talent when you look back at the likes of Gary Player and how he travelled around. That's really impressive to be able to travel around and adapt your game to the conditions.
Who are your main influences in business?
I have a few mentors when it comes to the business side. My parents in terms of core values when raising me and my dad introducing me to the game of golf, they have really shaped me and guided me through the career I've had. My first boss at Reebok, Steve Bandy, who I'm still close with today really gave me my first opportunity and coached me through my early days of being a sales rep and how to engage customers and really sell products. We have a board member here at Cobra Puma Golf, Tor Olsen, he is a mentor and coach with business decisions and how to really structure a business, especially a new business.
Are you impatient in business – do you have to calm yourself down?  How do you go about your daily business?
The schedule fills up pretty quick so the days are good. One of the best things about my job is it moves from a tour contract to a show, to a piece of apparel, to strategies for the next five to seven years all in the course of a day so that general management is probably what I get excited about most – the diversity of my day. I' m probably more of a thinker than someone who's over excited and just 'jump at it' but once I commit to something I want it done and I want it done right, so I'm probably a detail oriented guy once we pick our strategy.
Have you ever sent an email and regretted it immediately?
Yes I've sent quite a few emails and regretted it but you know what you learn from all those experiences. I think I'm catching myself better as I get older than what I did when I was young. I also think emails are moving to text at this point so don't send a text late at night either.
Do you do most of your work by text?
I think that texting has really changed – interaction with players for example this morning I was texting with Rickie, normally you would have an agent who would deal with emails and contracts and a lot of written stuff. Text is happening and Twitter – when I think how you used to identify where your player was, what tournaments, what calendar – you pick that stuff up on social media now. Even before an agent knows now. You have to stay socially active on the social media side and you pick up so much about a player and their life and what they are thinking  - even ESPN picks up a lot of their news on Twitter – that's really changed the dynamic in the media.
Text is more personal – emails are horrible, you can't send a nice email it just sounds creepy.
A lot of things have got so short, you need to say things in one of two sentences now, in the past things got a bit wordy but now with Twitter, Facebook, text, all those things – all your opinions and the things you want to say you have got to make bite sized.
When you're hiring somebody, what do you look for?
When we hire someone we are looking for someone who is passionate, dedicated, understands what we are trying to do at Cobra Puma Golf, and definitely willing to roll up their sleeves. We are not the company with the most employees, we're not the thickest structure, so we need player coaches in a way that can do their job but are also willing to help their team-mates around them, and definitely one thing we look for is creativity. We are trying to change the game, trying to bring freshness. At every interview I make sure that what can you bring to the table as an employee of Cobra Puma Golf and we're looking for that creative bone in everyone's body and give them enough rope to bring that to life, I think that's one of the best things about our company is we are bringing in individuals that can bring change to the industry, I'm not so sure that's the case with a lot of our competitors.
How important is someone's CV to you?
The background of anyone is important because it shows the experience they've had and I think you get a feel for people, where they've been, whether they've had adversity, success those kind of things but at the end of the day the CV is a piece of paper it's really about the communication with the individual and seeing whether you have a connection with them and challenging them on a creativity piece an what can they bring that's new, it's not what you've done and  just translating that we need new innovative ideas and business models for today's business.
Which three words describe you best?
That's a tough one!  Competitive, inclusive and fun!
What's your proudest achievement?
My proudest achievement is being a father to two great kids, who are nine and 12, and having a fantastic wife and super family.
Boys or girls?
I have a girl who's nine and a boy who is 12.  They play a little bit of golf and they are a classic example of golf needing to be a little bit more enjoyable and a bit more fun so that I can get them out there with me a little bit more.
What's your proudest achievement in your career?
My proudest achievement career-wise is the formation of Cobra Puma Golf.  Starting Puma from scratch, being able to find, though acquisition the Cobra brand, putting those two together and getting five years into it and really seeing both brands coming to life, and now it's Go Time.
What's your biggest mistake?
I think I've learned through all my mistakes so it's tough to say a biggest one.  You stumped me!  But probably not spending enough time on my short game when I really wanted to play professional golf. Spending too much time on the range and not enough on the putting green! That was a mistake, and it's hurt me for the rest of my life, I still three putt a lot!
For more on the latest Cobra King Ltd Driver check this out...
TAGS: Cobra, Puma, Cobra-Puma Golf, Golf Equipment, GolfJunk, Bob Phillion, President, Equipment, 2015